5 Reasons Why SPY x FAMILY Fans Should Visit Universal Studios Japan Now!
This special attraction will run until 2 July.
by Andy Flores | June 16, 2023
Love the hit manga and anime series SPY x FAMILY? Well, if you're traveling to Osaka anytime soon, you surely wouldn't want to miss the chance to join the Forgers on a top-secret mission that will take you on a thrilling mystery hunt across Universal Studios Japan (USJ).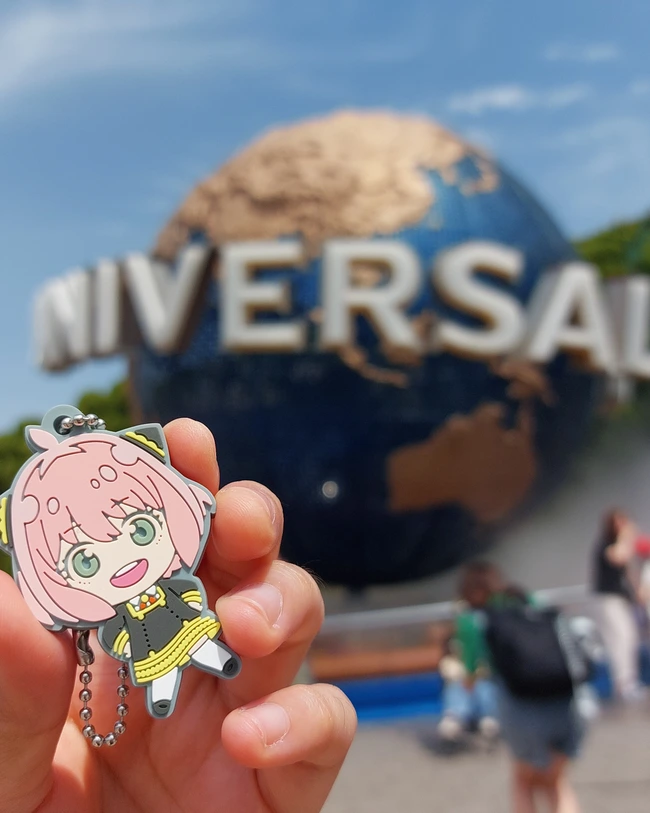 The aptly titled SPY x FAMILY Secret Mission is one of USJ's special attractions for this year's Universal Cool Japan—the park's highly-anticipated seasonal event that features Japanese pop culture heavyweights—and it will run until 2 July.
If you haven't included USJ in your itinerary yet, I'll give you five reasons why you should. Trust me–this SPY x FAMILY event will make you exclaim "waku waku!"
Join the ranks of WISE agents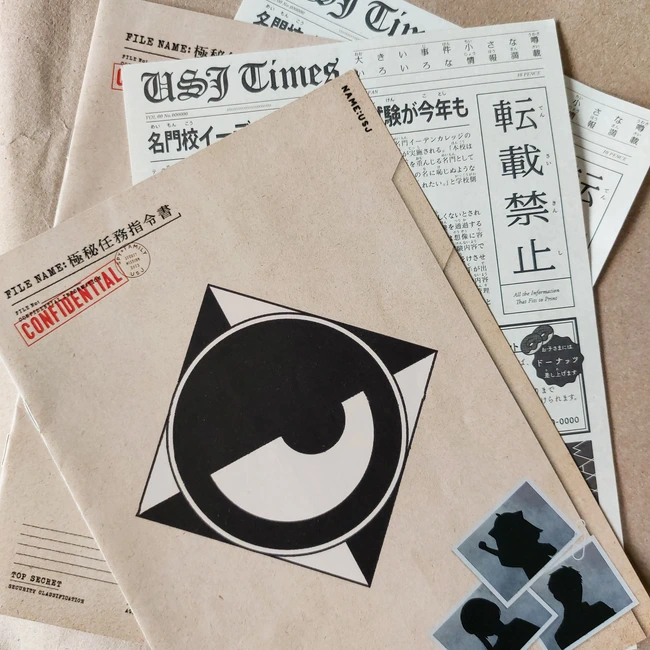 Now, you can experience what it's like to be a WISE agent like Twilight a.k.a. Loid Forger!
In SPY x FAMILY Secret Mission, you are enlisted as a rookie WISE agent who received an urgent call from Handler Sylvia Sherwood.
You are to take part in Operation Strix, but there's a catch: You must first pass the organization's grueling test—a mystery hunt that will make you think (hard) and explore even the nooks and crannies of USJ for codes and clues.
Having experienced the mission myself, I can attest that it's not some simple child's play. It's actually exciting and well-thought-out. However, there's a major drawback for most foreign fans: The entire mission is in Japanese.
English translations are not being offered and translator apps can only do so much. To make things more complicated, the clues have a lot of wordplays using a mix of hiragana, katakana, and kanji. In short, if you are not fluent in Japanese–or, at the very least, have advanced knowledge of the Japanese language–it's virtually impossible for you to complete the mission alone.
Since I'd only just begun familiarizing myself with the Japanese language and writing system, I knew I needed help. I was then welcomed by a pair of SPY x FAMILY fans from Nara, and we became a mystery-solving trio.
Participants are prohibited from sharing any information about the main activity, but to give you an idea about its difficulty level, the mission took us about an hour to complete.
*Tip: Everyone—Japanese speaker or not—can claim a mission file for this event. The booklet itself makes for a great memento, so even if you're not keen on participating in the mission because of the language barrier, you still get to keep a pretty cool (and free!) souvenir.
Meet the Forgers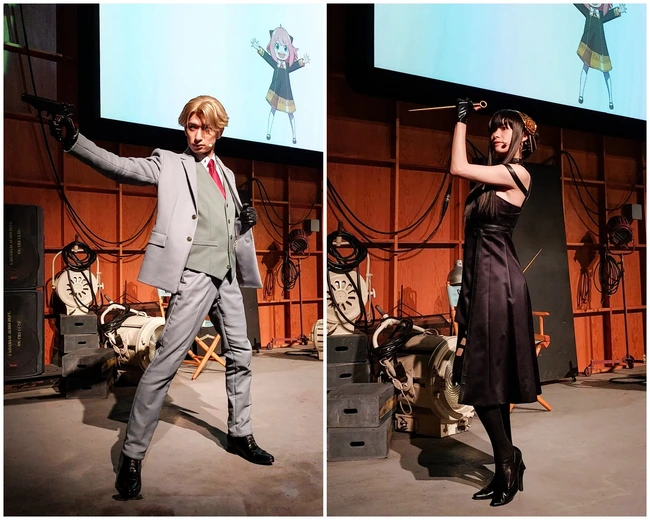 Those who successfully complete the mission get a ticket to watch a 20-minute skit, featuring an original story of SPY × FAMILY. There are multiple shows throughout the afternoon to accommodate participants who start the mission much later.
Take note that there are no seats in the theater. It's an all-standing show, but it wouldn't be hard to see the stage, since there are three tiers for the audience to stand on and only a limited number of people are allowed inside the venue. The earlier you line up, the likelier you are to get a spot in the first tier.
While taking pictures is not allowed during the main show, we were given "photo time" after to snap photos of the actors who played Loid and Yor Forger. The adorable Anya appears as an animated character on the screens.
What's New in Japan: 15 Attractions to Add to Your Itinerary
What's New in Japan: 15 Attractions to Add to Your Itinerary
Ina Louise Manto | May 23, 2023
Sink your teeth in super kawaii snacks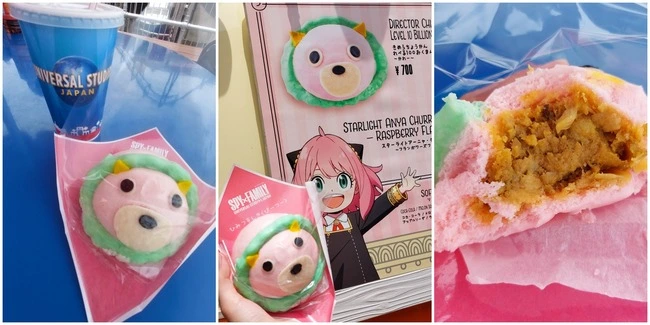 The SPY × FAMILY food truck is conveniently located in front of the theater, so if you've got some time to kill before or after the show scheduled on your ticket, go grab a bite!
Two limited-time SPY x FAMILY-themed items are on the menu, namely the Director Chimera Level 10 Billion Curry Bun (¥700) and the raspberry-flavored Starlight Anya Churritos (¥650). You can also quench your thirst with fruit soda for ¥350. The apple soda goes really well with the curry bun!
Have a taste of Yor's cooking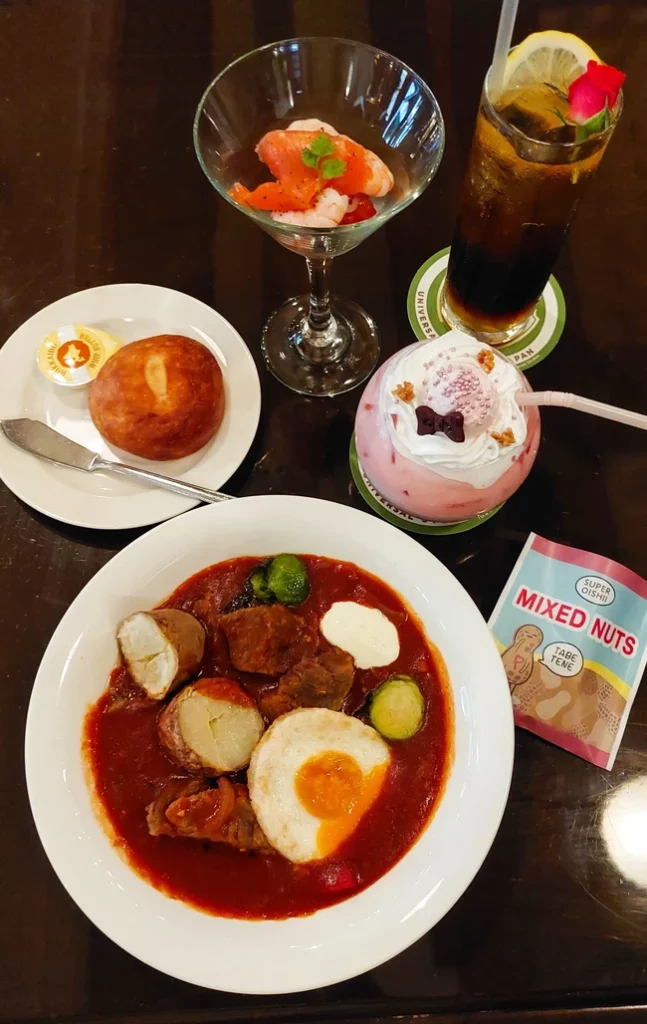 Still hungry? Head to Finnegan's Bar & Grill for the SPY x FAMILY set meal.
Although you have to place a reservation to be able to dine in, don't fret because the process is fairly easy! You just enter your name at the entrance, and you'll receive a time slot.
I ordered The Forgers Special, which includes Yor's take on the southern beef stew, a trout salmon and shrimp cocktail, and mixed nuts on the side.
For the drinks, I tried both SPY x Family-inspired beverages on the menu–Anya × Bond Exciting Strawberry Milk Drink and Loid × Yor Pretend Family Drink, which came with exclusive SPY x FAMILY coasters.
Everything cost me ¥4,400, which is quite steep for a single meal, but if you're a fan, it's well worth the experience. Not to mention, the presentation is excellent.
Shop till you drop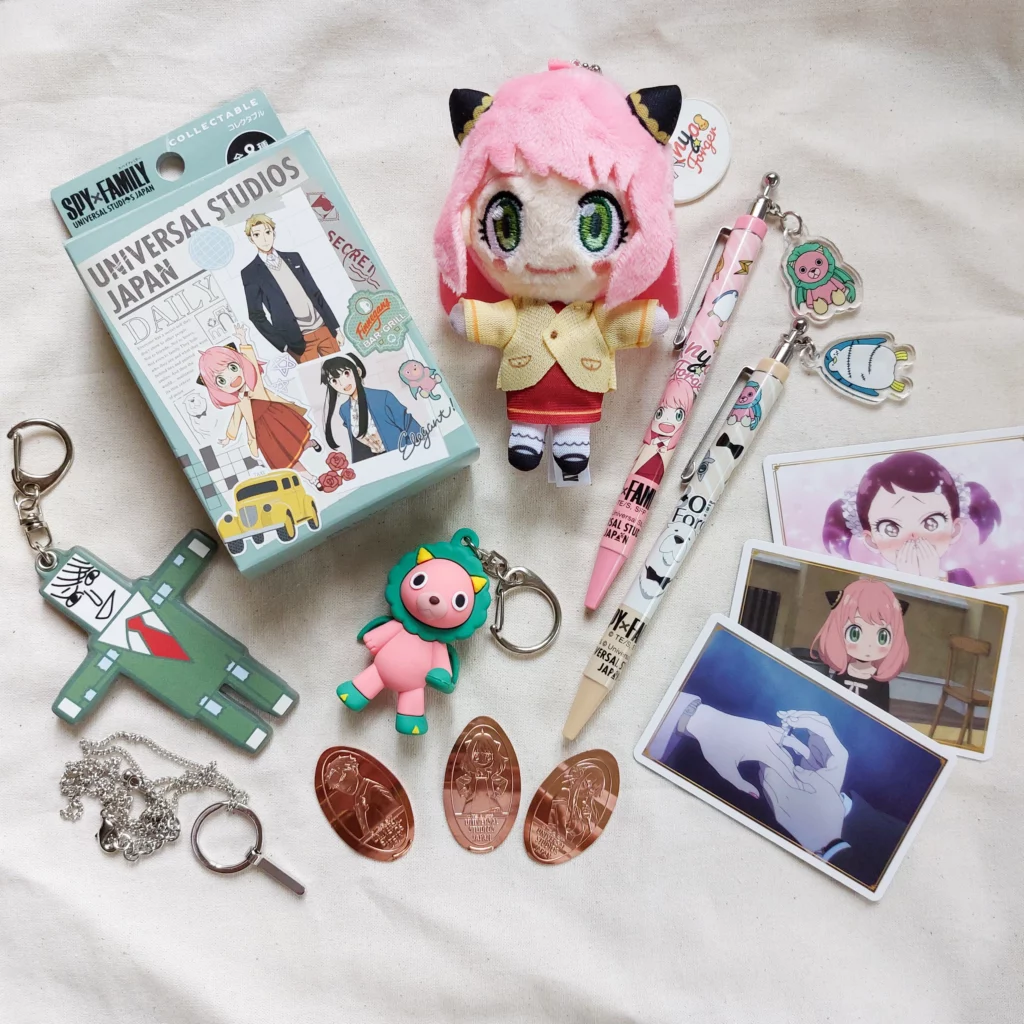 Splurge on SPY x FAMILY original merchandise available at Beverly Hills Gifts! From stationery and plushies to peanut cookies and fashion accessories, the lineup of character goods is definitely made to delight the biggest fans of the manga and anime series!
Among my favorite finds are the mystery boxes containing special items, such as the coveted Eden Academy Stella star, Chimera keyring, and collector cards. I got lucky and one of the three boxes I opened had the grenade pin that Loid put on Yor's finger as a wedding ring!
The whole SPY x FAMILY experience at Universal Cool Japan 2023 sure is one for the books! It offers not just the opportunity to feel like you're a character in the series, but also an avenue to connect with fellow fans and make new friends.
As a SPY x FAMILY fan, what would you like to experience at Universal Cool Japan 2023? Let us know in the comments!
Looking for other places to explore? Join WindowSeat.ph's official Facebook community What's Your Trip PH for more recos!