Get in Touch with Nature at This Factory-Turned-Boho Bed & Breakfast in Pampanga
Who knew a former factory could look this cozy?
by Cristina Morales | October 01, 2021
Pampanga is known for its amazing food scene — hence its reputation as the Culinary Capital of the Philippines — but it's also quickly turning into a go-to destination for staycations. With so many amazing hotels and resorts opening in the province, people aren't just coming for the food. If you're looking for stylish places to stay in Pampanga, check out Hardin Bed & Breakfast — a gorgeous B&B and event space in Guagua that's sure to make you forget all your worries.
Hardin Bed & Breakfast
Located in a former factory compound (the same compound as Fabrika Villas & right beside The Venta Suites), Hardin Bed & Breakfast is a stylish yet cozy stay that'll make guests feel right at home (and look amazing on the IG feed). The property currently only has one villa (which is good for up to four people), so you'll basically have the whole place to yourself.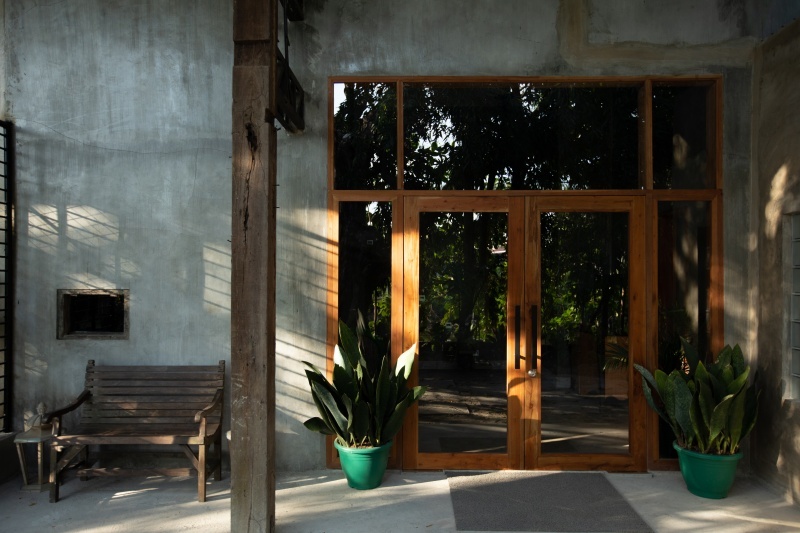 As its name suggests, Hardin has a gorgeous garden, which has a pool nestled under sprawling tree branches. Just imagine taking a late afternoon swim in dappled sunshine — it's what dreams are made of!
And just in case you want to bring some of the plants home, you're in luck — Hardin also sells some of the plants around the garden. (They even have an online plant shop: @hardinngbituin)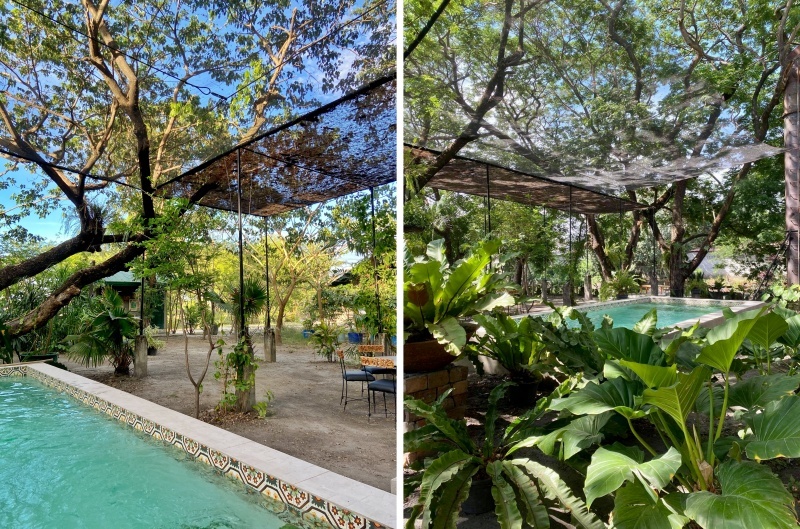 The B&B is located right beside a fishpond, which has a private deck for guests — the perfect spot to enjoy the idyllic view with a picnic.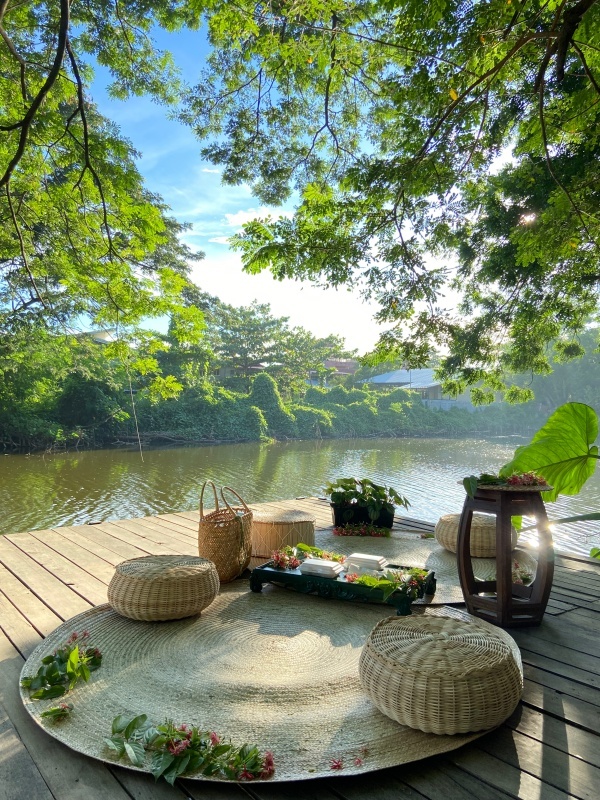 Guests also have access to the B&B's kayak, bikes, and billiards.
The villa
Staying true to its factory roots, Hardin's villa retains an industrial feel with polished cement walls and flooring, softened by boho touches and greenery. The result is a highly Instagrammable stay that's chic and cozy.
The villa is divided into two levels: a lounge area at the bottom level and a sleeping area with floor mattresses in the loft area. It's equipped WiFi, so you can definitely WFH(ardin) here. The villa's also got everything you need for a comfortable stay: a smart TV with Netflix, a mini-fridge, an electric kettle, essential toiletries, and — of course — air conditioning.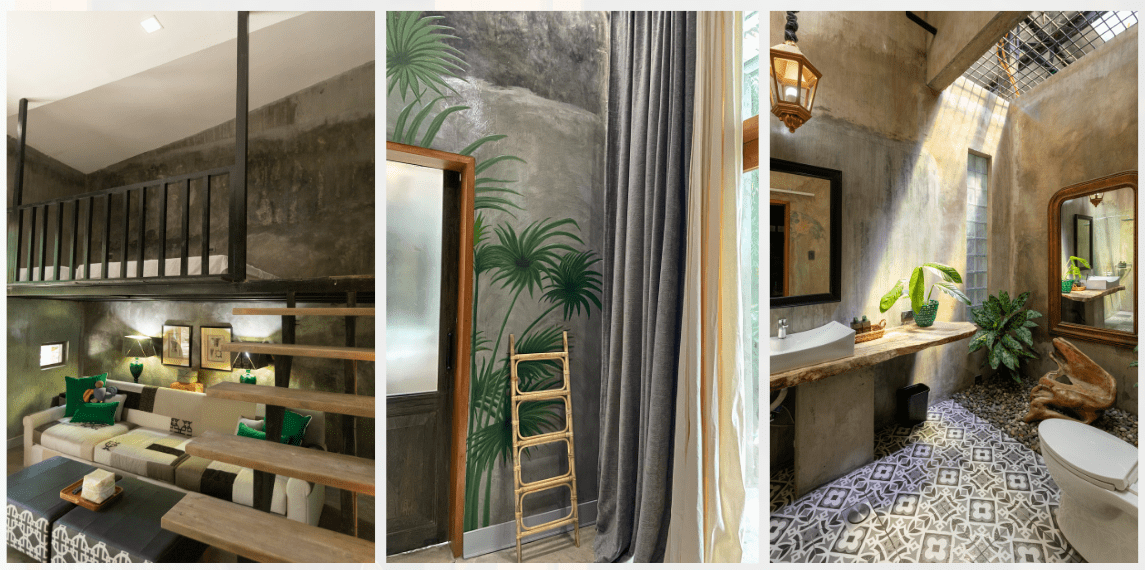 The villa also has an en-suite bathroom, which is outfitted with stylish graphic tiles and plants. With its skylight, it lets in plenty of natural light, so you're basically guaranteed to take fantastic mirror selfies here.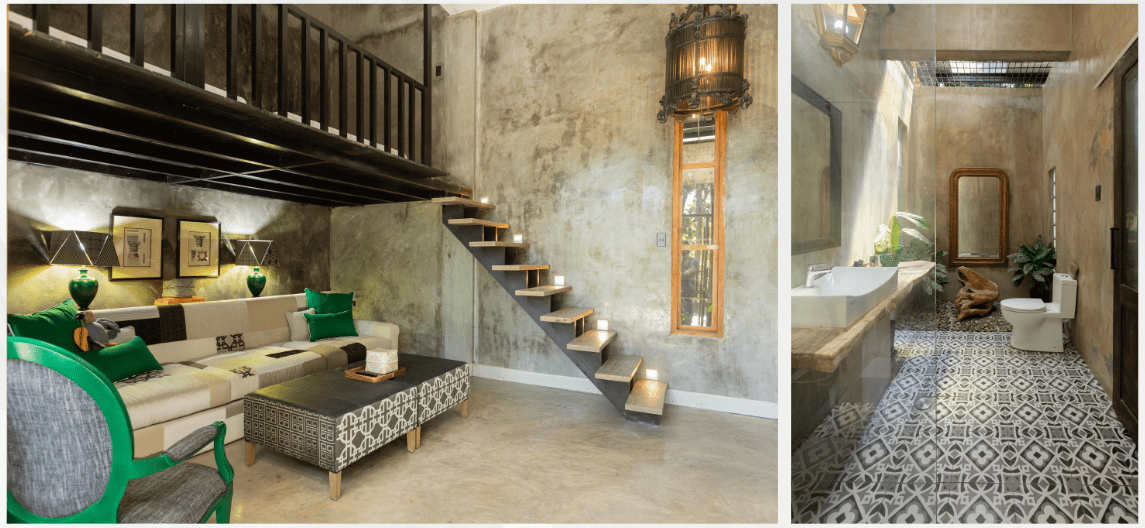 The villa is designed to sleep four people comfortably, but can accommodate up to five people with an additional fee. The weekday rate is Php 10,000, while the weekend rate is Php 15,000 — both inclusive of breakfast.
Intimate Celebrations
Apart from being a B&B, Hardin is also an events space. Currently, it can host intimate gatherings for a maximum of 20 pax.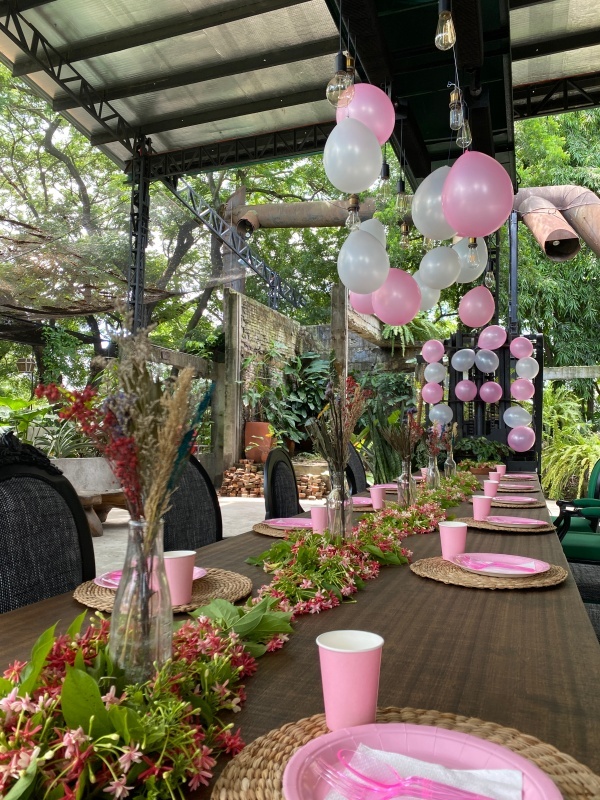 Fun fact: The bricked corner was the furnace for the heating system of the kiln drying chambers!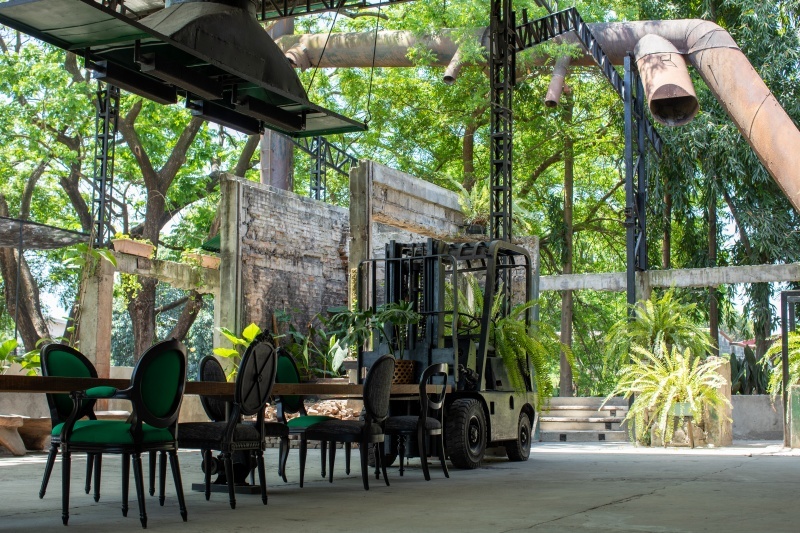 Events at Hardin start at Php 8,500.
To book a stay or make an inquiry, send Hardin Bed & Breakfast a direct message on Instagram or Facebook. 
For travel requirement details, please inquire directly with the property.