This Idyllic Cabin in the Mountains Will Let You Wake Up to a Sea of Clouds
Time to be one with nature.
by Ina Louise Manto | April 22, 2020
Cebu, the Queen City of the South is one of the most well-loved travel destinations in the Philippines. It's got pristine white sand beaches, waterfalls, mountains to hike, and diving spots that are worth seeing. But beyond these popular destinations are hidden gems nestled across the region. Cebu's Toledo City, also known as the Copper City, offers hidden gems that are worth exploring for your next trip:
Camping at Lake Bensis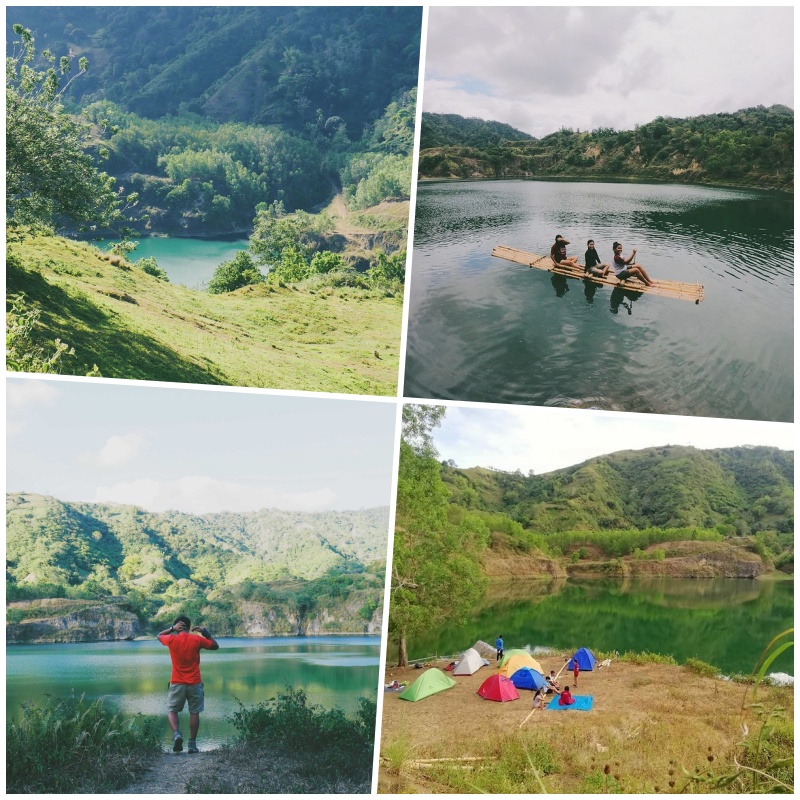 Camping is always a fun activity for a short weekend trip. You get to see amazing views of the mountain or city lights while having quality time with friends or family. But this hidden gem in Toledo City offers so much more. Nestled in a secluded spot in the mountains, Lake Bensis or Lake Pingganon offers a unique camping experience. It's surrounded by mountains and campers have to go on a 10-20 minute trek before reaching the camping site. Swimming is allowed but you can also just enjoy the view and explore the lake by renting a raft. If you're looking for a unique camping experience then Lake Bensis is truly one for the books.
How to go there: Ride a bus from the Cebu South Bus Terminal and disembark in Toledo City. Then you can rent a motorcycle that will take you straight to Barangay Loay, where Lake Bensis is.
Hiking at Mount Tagaytay
Mount Tagaytay in Barangay General Climaco is a hiking spot that will take your breath away. The hike will be so worth it as each view is picture-perfect. Don't worry if you're a beginner though, you can ask your guide for an easier route. At the top, you'll be greeted with green pastures, a scenic view of the mountains, and a beautiful view of Malubog Lake from a distance. It's also perfect if you wish to go camping! Be ready to take lots of pictures for the 'gram as you enjoy the mountain's cool breeze.
How to go there: Take a bus from Cebu South Terminal to Toledo City. Ask the conductor to be dropped off at Brgy. Magdugo and you can ride a motorcycle to Brgy. General Climaco.
La Vue Cabine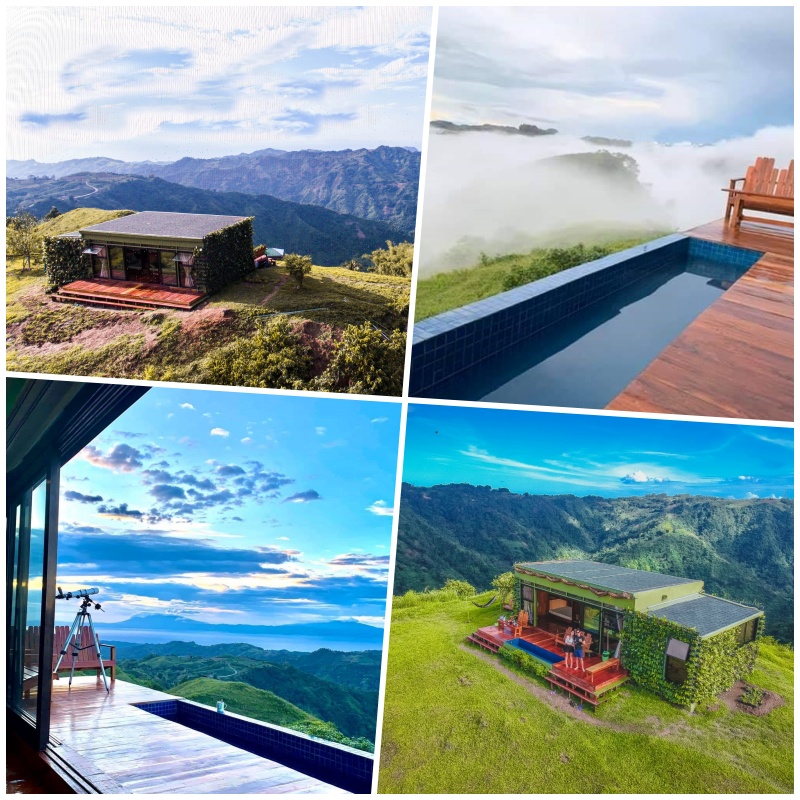 La Vue Cabine is a slice of paradise in Toledo City. It takes camping to a whole new level as this wooden cabin offers a luxurious stay atop a mountain, offering stunning views of Mt. Kanlaon and Tañon Strait. The cabin can accommodate up to twelve guests. Inside, there are three double-decked queen size beds, an entertainment room, a common bathroom, and a multi-purpose dining area. You even get a small pool and a telescope if you wish to go stargazing in the evening. La Vue Cabine is the perfect location for weekend warriors who wish to reconnect with nature while spending quality time with friends and family. Rates start at P6,000 per night for 1-2 guests, inclusive of meals. Check their page for more information.
Location: Sitio Babag 2, Brgy. Pangamihan, Toledo City
Malubog Lake and Falls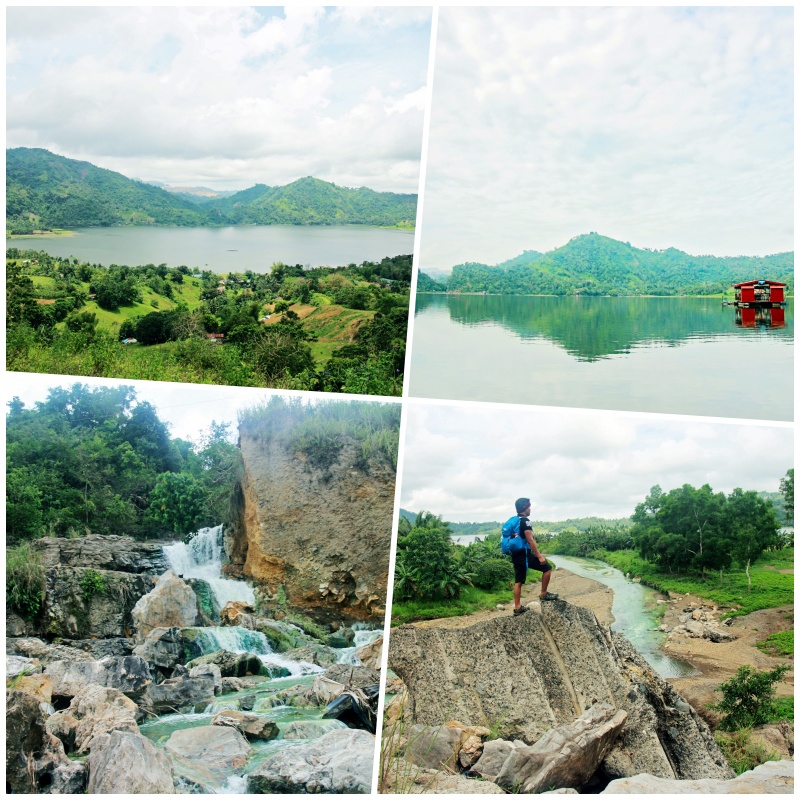 Malubog Lake is one of Cebu's biggest lakes. It was once a man-made lake but it looks naturally formed now. Located in Brgy. General Clamico, Malubog Lake has been a tourist magnet for those who wish to escape the hustle and bustle of the city. After hiking to get a scenic view of the lake, you must not miss out on Malubog Falls. It actually resembles Rizal's famous Tinipak River!  It's got crystal clear teal to turquoise waters and the waterfall's surrounded by huge stone boulders, surrounded by lush greenery.
How to go there: Ride a bus from Cebu South Terminal to Toledo City and ­habal-habal or motorcycle ride to Brgy. General Clamico.
Biga Pit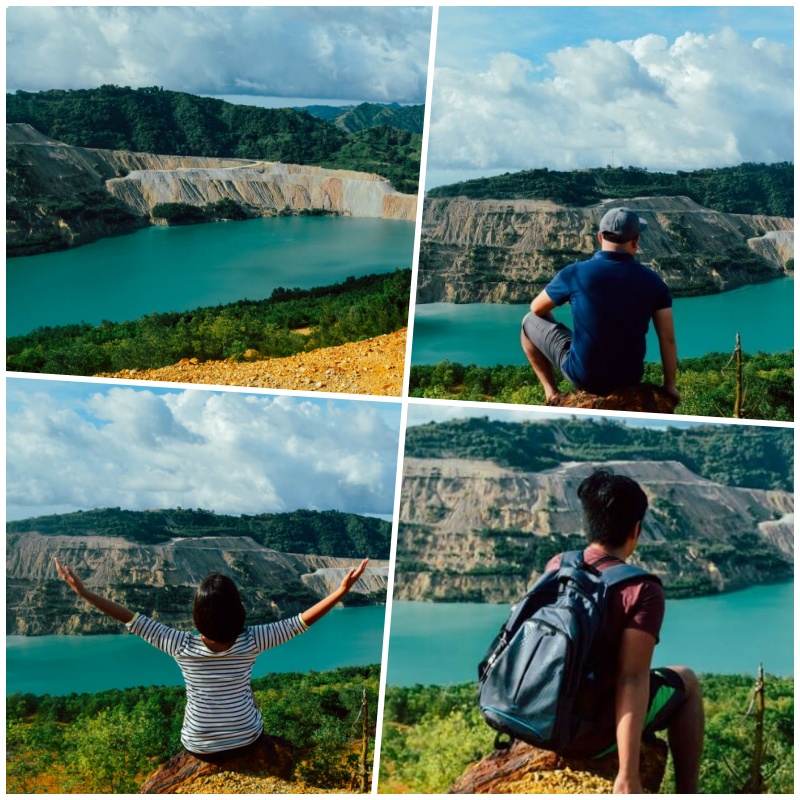 A visit to Biga Pit will make you feel like you're in New Zealand's Blue Lake or Canada's Moraine Lake. Biga Pit is actually a man-made mine pit in a quarry owned by the Carmen Copper Cooperation. Toledo has several mining spots and this is one of them. Unfortunately, you can only visit the lake for educational purposes or private tours. Swimming is not allowed as the water contains copper. According to the Corporation, they use the pit to detonate bombs recovered from different areas in the province. Nevertheless, Biga Pit is a picture-perfect location that offers calming views of the mountains.
Location: Brgy. Biga, Toledo City
Here are other places worth seeing in Cebu: 
Cebu 2020: 10 Things to Do For First-Time Visitors
SNEAK PEEK: Inside the Happiest Beach in Cebu
Moalboal, Cebu Makes List of Most Extraordinary Adventure Destinations in Asia-Pacific