Hike-free Nepali Tour!
Explore the unbeaten paths.
by Karla Ramos | February 26, 2019
If you think of Nepal as a tourist place, the Himalayas and other hiking trips often come to mind first. But did you know you can get the full Nepali experience without donning your hiking boots? Read on and I'll show you!
Kathmandu. Kathmandu is famous for being the first camp for everyone trying to scale the jewels of the Himalayas, but it's also a good place to visit on its own. Durbar Square, for example, has a lot of interesting monuments and a good showcase of the local life. If you've been through the Thamel region, make your way through Monkey Temple (Swayambhunath) for an interesting time with human-friendly monkeys. Back home we're used to seeing monkeys only in zoos and on TV, now we can see them live!
With a bit of effort, you can also reach one of the largest stupas in the world, the Boudhanath Stupa. If you want something non-touristy but nevertheless as beautiful (being a UNESCO Heritage Site and all), try Bhaktapur!
Kathmandu is best explored on foot. But if you don't like that (you're reading a hike-free guide, after all), then taxis are also available. The most common public transport, micro-buses, is also an efficient option.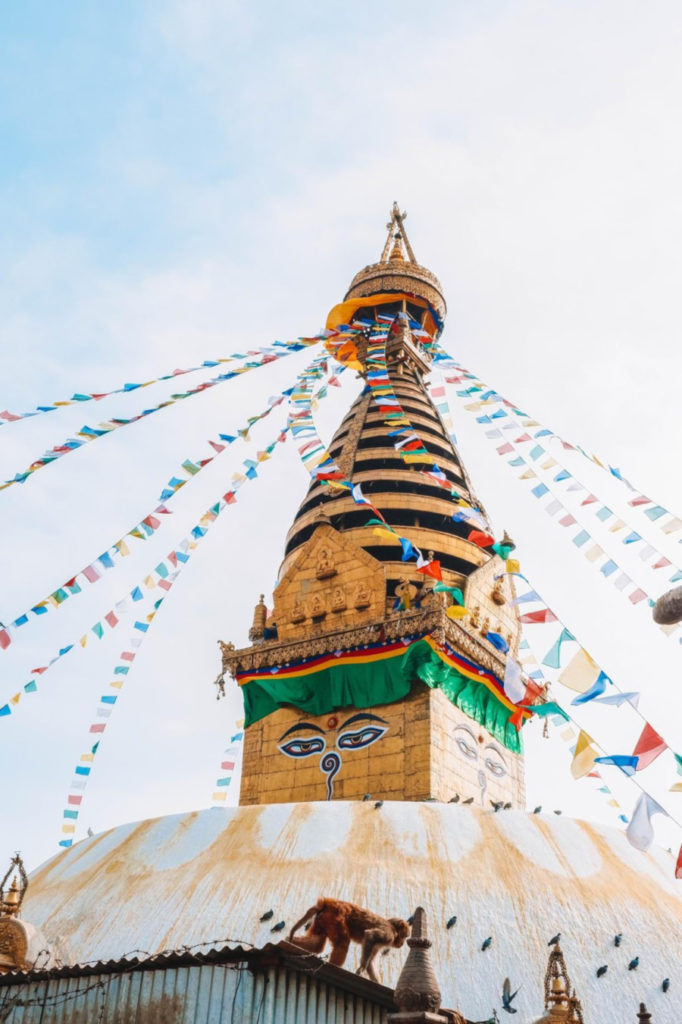 Patan. Now officially known as the Lalitpur Metropolitan City, Patan (as it is historically and commonly referred to) is the third largest city of the country. It is also one of the three royal cities in the Kathmandu Valley. Key points of interest here are the Patan Square and Museum, the latter of which displays fine examples of the region's art. I saw countless sculptures in wood, metal, and stone, not very far off from those ancient pieces enshrined in Philippine museums. A remarkable architecture is also visible in the 1,200+ monuments found around the city.