Hotels with the World's Most Breathtaking Views
Or, how staycations should look like.
by Therese Aseoche | October 05, 2017
Traveling lets you see parts of the world you wouldn't be able to on any given day. And if you book a stay in these certain hotels, you're guaranteed to wake up every day to awe-inspiring views.
Jade Mountain Resort, St. Lucia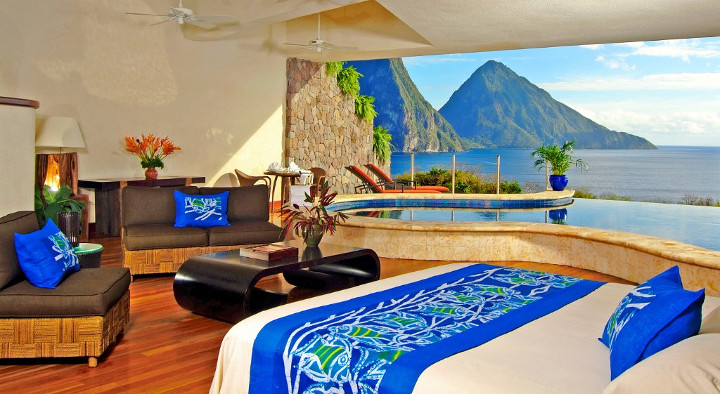 You'll instantly feel like island royalty when you step out into your hotel room balcony to fresh air, cool sea breeze, and an amazing mountain view. Jade Mountain Resort which sits along St. Lucia's south-western Caribbean coastline provides sanctuary for couples seeking a romantic escape near the sea. Each guest suite features an open-air layout so you can marvel at the view while relaxing in your refreshing private infinity pool.
Hotel Plaza Athénée, Paris, France