Rough it Out and Wake Up to a Sea of Clouds at this Off-Grid House in Tanay
No need to go hiking for hours to wake up to a scenic view.
by Ina Louise Manto | September 20, 2021
These days, outdoor activities and stays aren't just the safest; they also tend to be the most healing and freeing, especially after staying indoors for a long time. Spending time in the great outdoors often involves hiking and tons of effort — but not always. To the bunch who simply want to enjoy nature without working up a sweat, stays like House of Clouds are (fortunately) easily accessible, just a few hours' drive from the Metro.
House of Clouds
Perched on a hill with the best view of a surrounding forest and the Sierra Madre Range, House of Clouds offers the perfect staycation for those who want to skip the exercise and sweat (and sometimes tears) it takes when you wish to relax in nature. You still get to rough it without tiring yourself out: just bring food, board games, your best buddies, and stories, and you're good to go.
House of Clouds is completely off the grid, with a verdant forest and an unobstructed view of the mountains as your front yard for a few days. Whether you want to escape the noise of the city for a while or crave adventure with friends, this stay is for you. The best part is, you'll get the chance to witness the best sunrises and sunsets, and even a sea of clouds when the weather permits.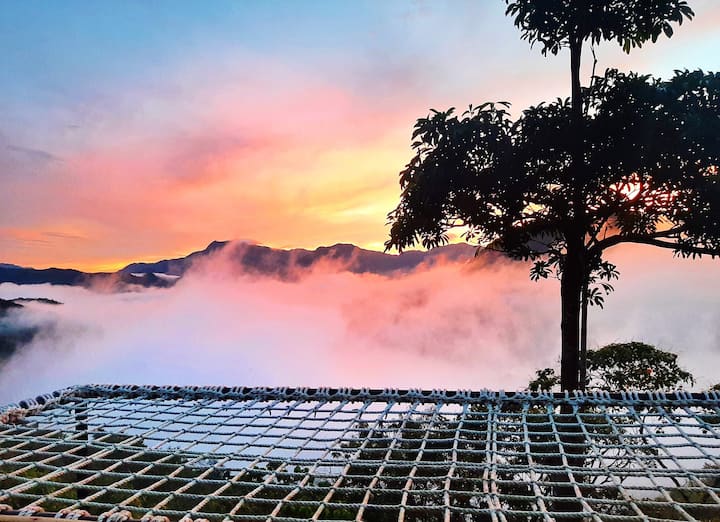 The bamboo house features an open-plan layout; it's literally open to nature, which ensures cool weather since you'll be high up in the mountains. Don't forget to bring your favorite blanket and comfy jacket! This also means you'll have to prepare for bugs and insects too, so prepare your insect repellant.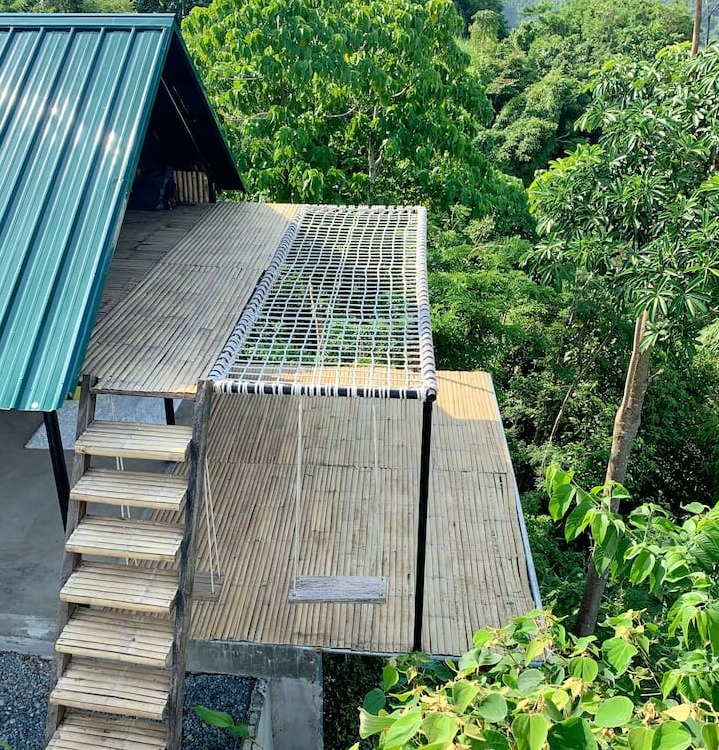 There are two floors in the house, and it can accommodate up to 16 guests. Other than a staycation, it's also perfect for retreats! A dining and lounge area can be found on the lower ground. It opens to a spacious veranda with bamboo floors where you can set up blankets for lounging. If you want to be comfier, there are bean bags in the corner as well.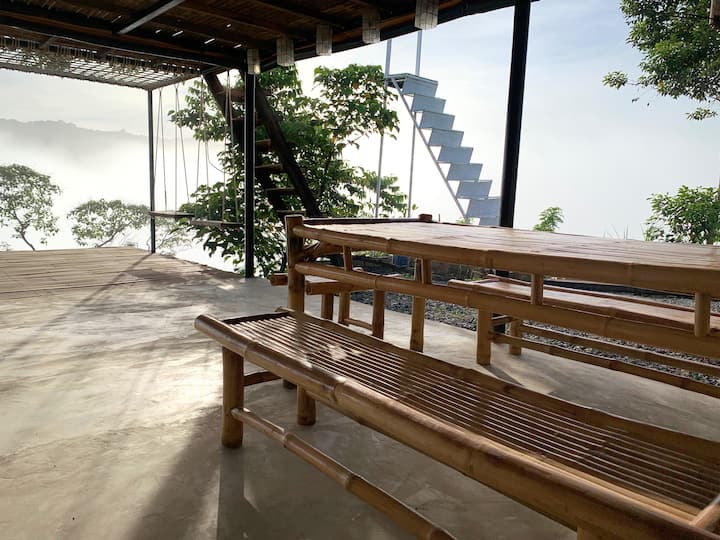 The second floor is the bedroom, with floor mattresses and a rope hammock perfect for picture-taking. At House of Clouds, you'll get to wake up to nature and be lulled to sleep by its sounds at night.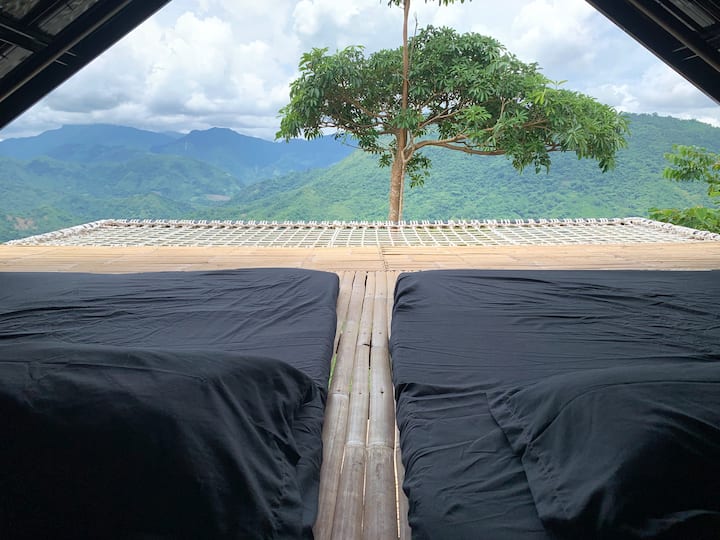 More areas for picture-taking can also be found around the house, just like the swings on the first floor and an installation that will let you recreate Stairway to Heaven-like photos.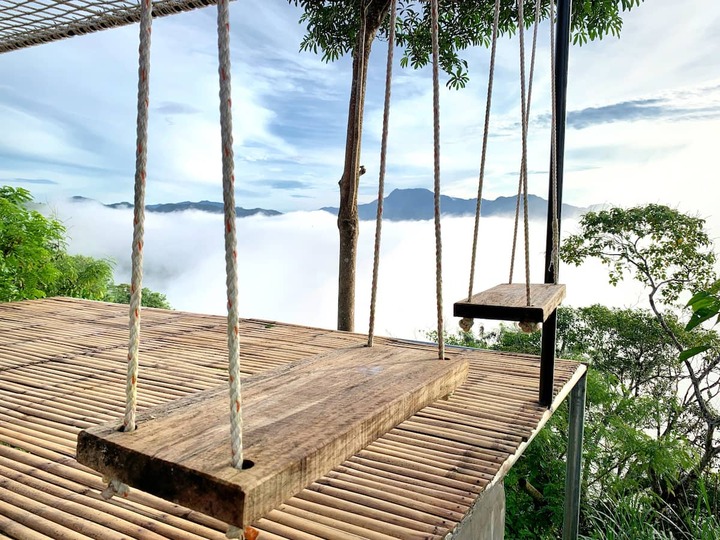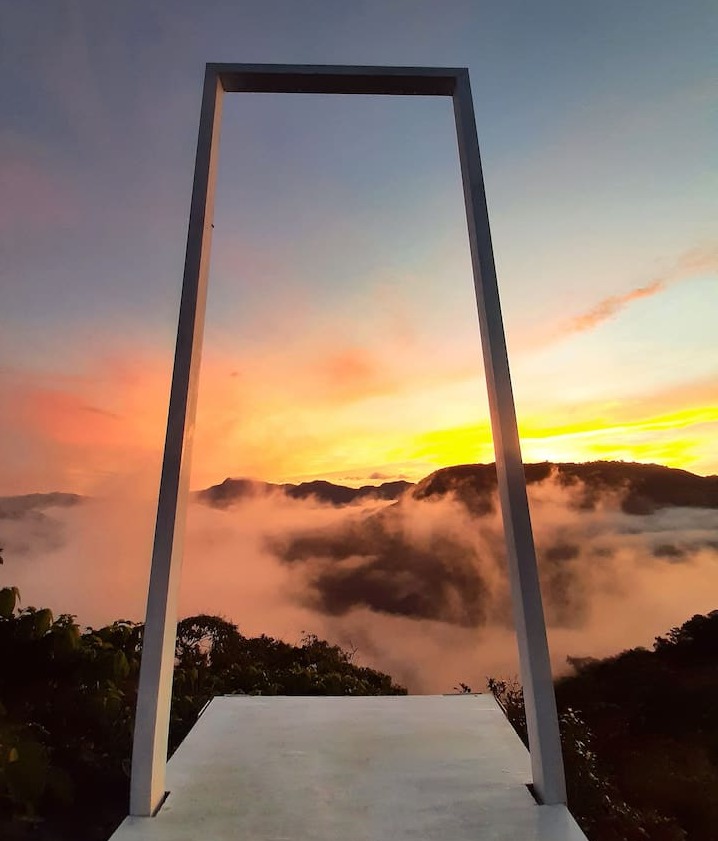 How to get there
House of Clouds is located at Barangay Laiban, Tanay, Rizal. If you're driving, pin "Martessem Mountain Resort" on Waze or Google Maps. The mountain resort is located at Sitio Mayagay, Barangay Sampaloc, Tanay, Rizal. Once you reach the destination, take a left turn and follow the road going to Gulod. A more detailed guide will be provided (with photos) by the host after booking.
Rates at House of Clouds start at P6,500 per night. Book your stay here.
For inquiries and more information about travel requirements, contact the Airbnb host.