The Magic Number: When to Book to Get the Cheapest Flight
There's a science to getting the best fares!
by WindowSeat.ph | February 26, 2016
Rather than depending on seat sales or travel expos, how would you like to be let in on the secret science behind getting the cheapest air fares? Yes, there's actually science behind it and not just speculations, like booking at the last minute, during midnight, or through a travel agent.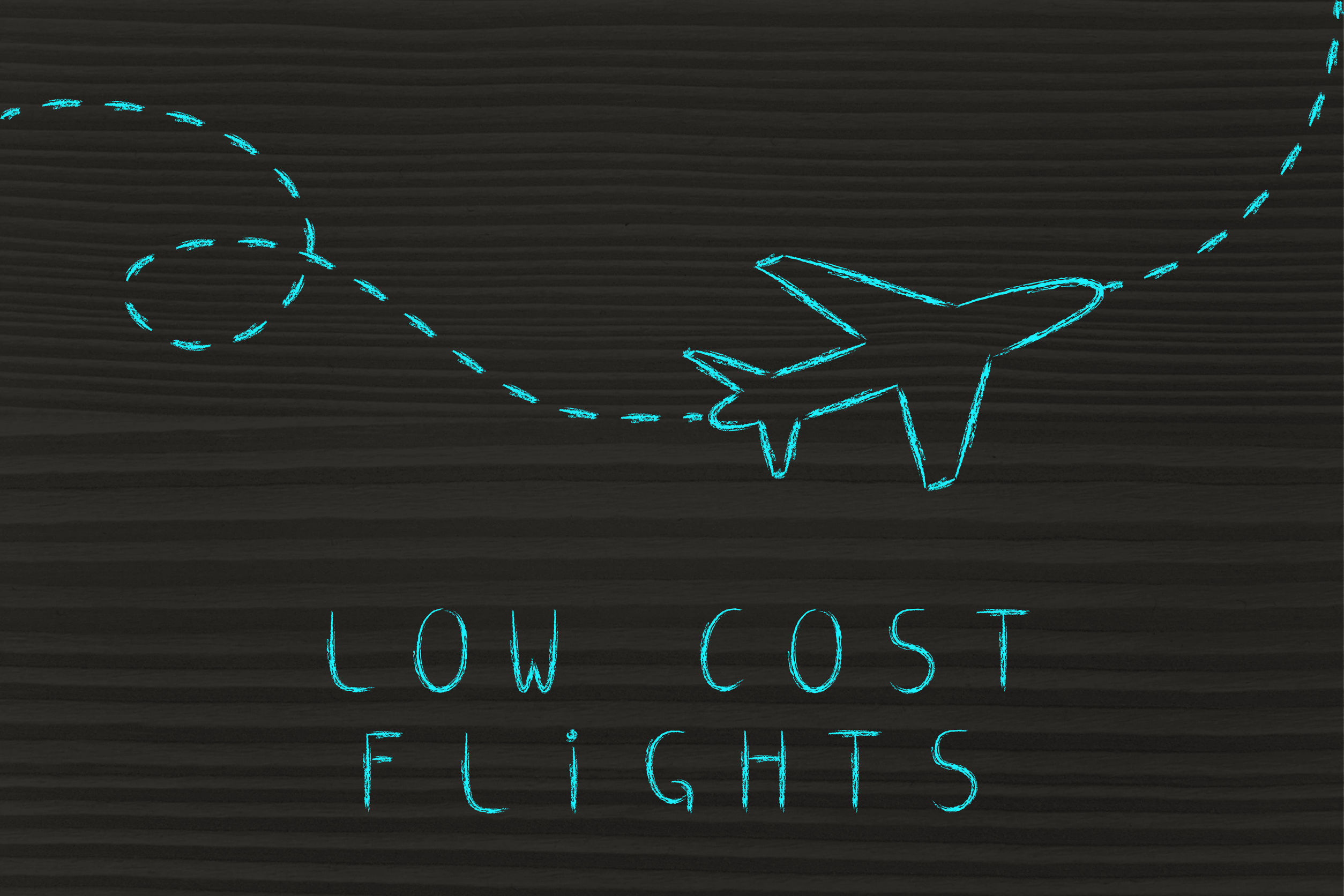 The magic number is 54. The prime booking window is 112 to 21 days before the actual day of your flight, but on average, 54 days before your flight is the best time to book cheap within the USA. This is when ticket prices are at or go near the lowest price they'll ever reach.
This is all according to a 2015 study by Cheap Air, where about 3 million airline trips in the USA were analyzed. They tracked ticket prices from 320 days before a flight up to just a day before takeoff and studied at which day each ticket hits its lowest point.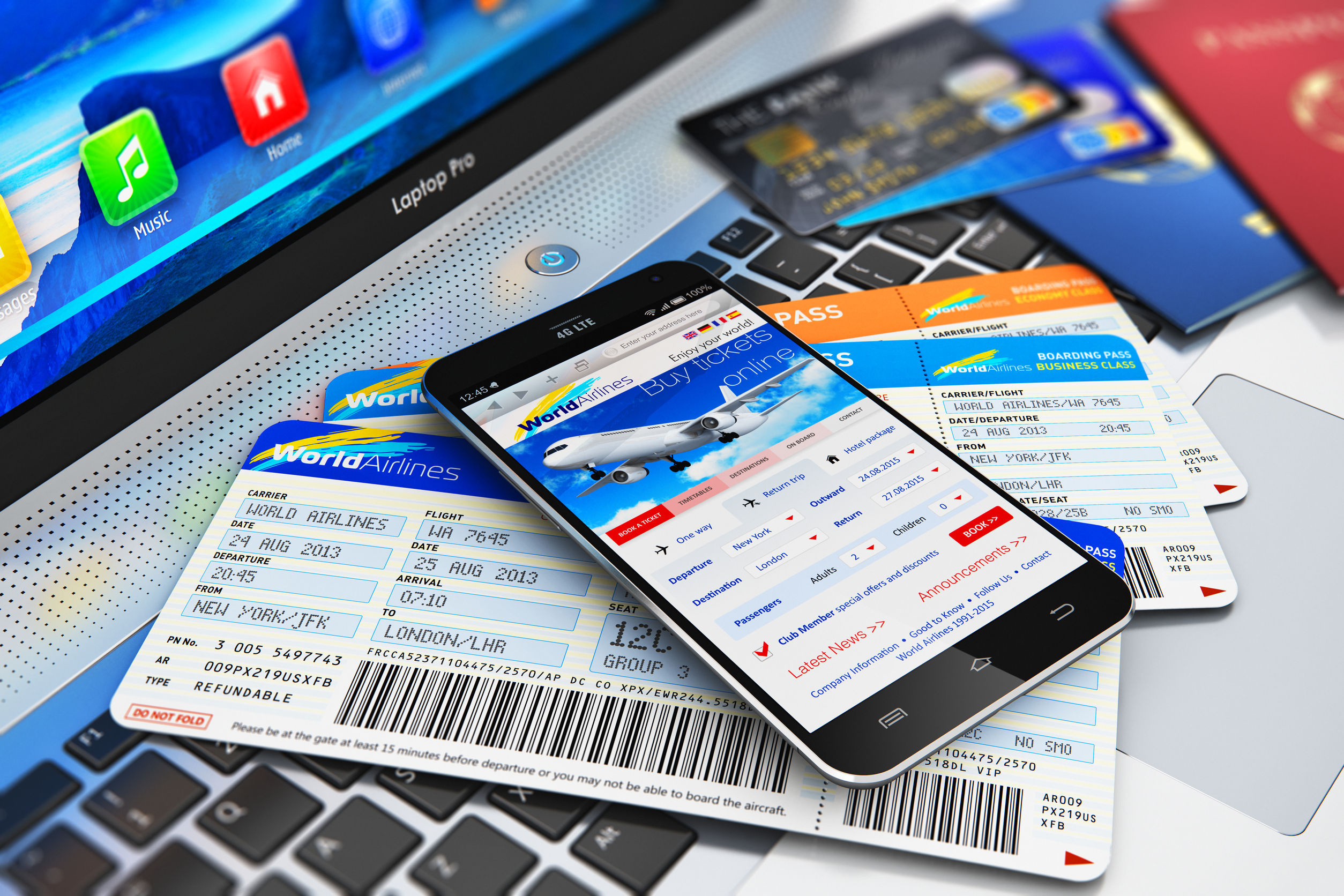 Cheap Air's study was able to identify the pattern of flight tickets. When flights first open for sale, they start off high then come down slowly. A few weeks before the flight, the price will start to climb again. Once you hit 14 days before takeoff, expect a sharp price increase. In fact, they found that within 7 days of departure, a flight ticket is about USD 200 more expensive.
The study has also identified five booking zones with corresponding average airfare. The First Dibs is 6 ½ to 11 months out. The Peace of Mind is 3 ½ to 6 ½ months out. The Prime Booking Window is 3 weeks to 3 ½ months out. The Push Your Luck is 14 to 20 days out. Finally, the Hail Mary is 0 to 13 days out.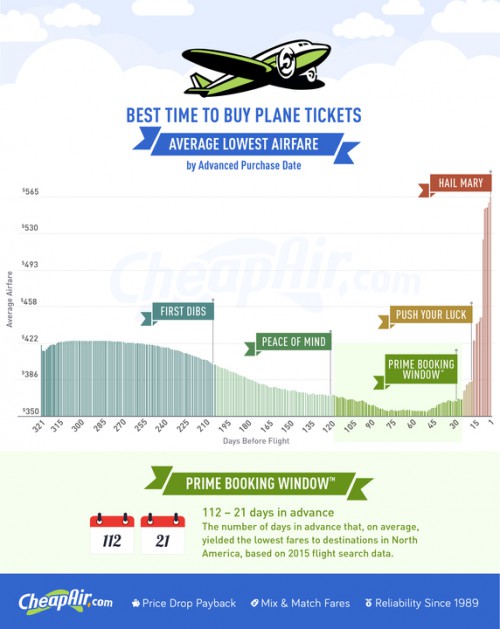 Note the magic number for better luck at booking cheap, but Cheap Air also reminds travelers that their findings aren't absolute and foolproof. Your flight's price will still be largely affected by the specifics of your trip. Popular and hard to reach locations, for example, will most likely remain expensive.
Got other tips for booking the cheapest flights? Sound off below!