How to Plan a Camping Trip: A First Timer's Guide
In this case, over-preparation will be good for you.
by Therese Aseoche | May 25, 2017
[row] [whole buffer="0″]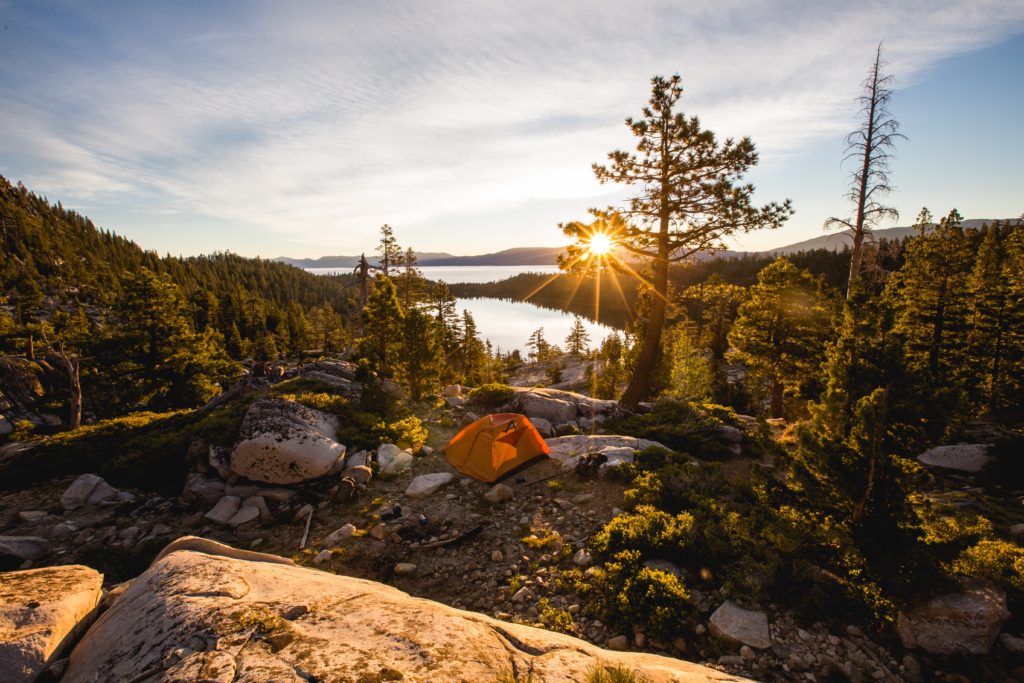 There are certain weekends when we want to get away from it all. So we plan day trips to nearby destinations, unwind at spas, or book a staycation at a hotel somewhere. But if we really wanted to escape the hustle and bustle of city living, the best place to seek refuge in is nature.
Camping may be daunting at first but it's an experience that should be had at least once in your life where you're just at the mercy of nature, your survival skills, and the know-how of the people you're hiking and camping with.
Here's a simple guide to planning your camping trip when going for the first time!
[/whole] [/row] [row] [whole buffer="0″]
Where to go
There are plenty of mountains and beaches to try camping at, but each vary in terms of difficulty and experience. Do your research prior to choosing a site while also taking into consideration your own skill level and eagerness to be immersed in nature. And while the view at the peak remains to be a huge factor, don't choose a place based on "Instagrammability"; you're there for an adventure, not to beautify your social media feed!
For camping at the mountains, consider the following easy to moderate climbs: Mt. Mariveles – Tarak Ridge for a steep and challenging climb; Mt. Binacayan, known for its limestone formation; Mt. Ulap for a scenic view of the Cordilleras; Mt. Gulugod-Baboy for a 360-degree view of the ocean; Mt. Pulag which is among those with the richest biodiversity; Mt. Bahay Kalo to be surrounded by the cool forest; Mt. Ugo for its enchanting forests and eerie history; Mt. Maynoba and Cayabu for refreshing sidetrips to its eight waterfalls; Mt. Balagbag for a picturesque view of the Metro Manila skyline and the Sierra Madre mountain ranges; Mt. Daraitan to enjoy a variety of outdoor activities during the climb; and Mt. Arayat to experience its mysticism first-hand.
For beach camping, consider Sabang Beach in Baler, Nagsasa Cove in Zambales, San Vicente in Palawan, Laiya in Batangas, and Apo Reef Island in Occidental Mindoro.
Who to go with
Seasoned hikers and campers suggest keeping the group to a maximum of 10 people. The smaller the group, the lesser the impact on your surroundings.
What to pack
According to Nic Fabian, a camping instructor in the University of the Philippines – Diliman, "Packing for a trip considers different factors: 1) Duration of the camping trip; 2) Number of people in the camping group; and 3) Destination."
Always list down as a group what you'll need for the trip and don't forget the following non-negotiables:
Tent
Sleeping bag and mat
First aid kit
Two sets of extra clothes and jackets made from easy-to-dry material
Mess kit (reusable containers and utensils)
Cooking set, portable stove, liquid fuel or butane gas (depending on the stove you're using)
Food (precooked, as much as possible)
Trail food and emergency ration
Water bottle (with at least 6 Liters of water)
Pocket money
Personal toiletries and insect repellant
Malong or poncho
Trowel
Tarpaulin to serve as temporary shelter
Headlamp and flashlight with extra batteries
Lighter and/or matches
Garbage bag ("Every climb/camp is a clean-up climb/camp," says Nic)
Pro-tip for packing light: Eli Paraiso, a member of the UP Mountaineers, shares: "It is possible to pack light by just bringing the things that you will consume, especially for food. I also buy lightweight camping materials to make my load lighter. Lightweight stuff for camping is already made available at outdoor stores and is more expensive but it can save your energy by having a lighter pack."
When it comes to camping gear, although it will cost you more, it's always safest to purchase quality gear. Ask friends who go camping frequently for recommendations. Again, what you'll bring will depend on the location of your camp.
What to wear
According to Eli, what you'll wear will depend on the climate of where you'll hike and/or camp.
"For hot weather, look for fabric that wick moisture away from your skin. You can wear dri-fit clothes and pants/hiking pants so you can move well. You can also wear sleeves or arm sleeves to protect your skin from the heat of the sun and other elements of nature. Also use hiking hats to protect your head and face.
For cold weather, layering is very important. As you warm up, you can remove some layers to prevent yourself from overheating. When you need extra warmth, you can put the layers back on. You can wear a thermal shirt for your base layer. Vests, jackets, and tights are also important articles of clothing you can use to keep yourself warm. You can also wear a fleece jacket and a windbreaker."
When it comes to shoes, wear quality hiking shoes or sandals. Glend Lumbao, a seasoned hiker, swears by Sandugo sandals. Catherine Ong, likewise a practiced mountaineer, suggests shoes with as much traction as possible especially if you don't have good balance.
[/whole] [/row]