Flying Out this Holiday Season? Remember these Luggage Rules
Pack well, pack smart — get to know your airport rules.
by Tynne De Leon | December 14, 2016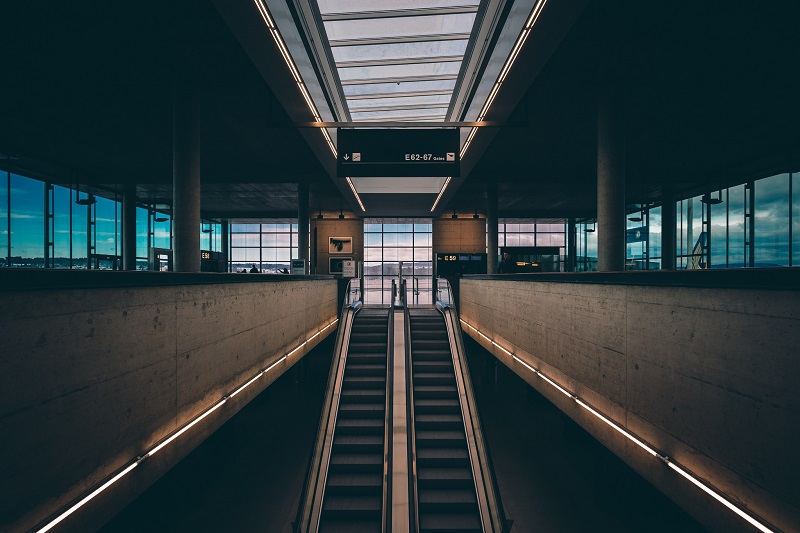 It's the biggest travel season of the year! To get you started with your packing, we've rounded-up the most packed airports this season and their luggage rules to help you know what to expect on your destination:
Heathrow International Airport (London, UK)
You can only take two items of hand baggage no larger than 56cm x 45cm x 25cm (22in x 18in x 10in) including laptop and handbags. There are gauges at the check-in and larger items will be classified as checked luggage.
Liquids, including creams, pastes, gels and aerosols, should be carried in containers holding 100 ml each and in a separate bag that is transparent, resealable and no larger than 20cm x 20cm (8in x 8in). (You can get these plastic bags at the counter before they scan your carry-on luggage.)
Exceptions: baby food or baby milk (if you are traveling with a baby/infant) and liquid medicines (must present a documentary proof such as doctor's prescription).
John F. Kennedy International Airport and LAX World Airport (US)
Before packing your baggage, make sure that you review their list of prohibited items for both carry-on and checked baggage.
You are allowed to bring liquids, gels and aerosols in your carry-on bag provided that you follow the 3-1-1 rule:
3.4 ounces or less per container
1 quart size, clear, plastic, zip top bag (all liquids must fit in bag)
1 bag per passenger
If you need to bring medications and baby milk, you must undergo screening procedures and be approved by the TSA officers.
Changi International Airport (Singapore)
Liquids, aerosols, gels must be in containers 100 ml each, all containers must be placed in a separate and completely closed 1-liter transparent resealable plastic bag. There will be exemptions for baby food, medication and special dietary items for approval.
Liquids bought within transit or from overseas airports
Liquor or other liquids, aerosols and gel products more than 100 ml bought within transit or from overseas airports have to be sealed in tamper-evident bags.
They offer free porter service to provide temporary storage for your baggage and to move it around the airport. They also offer assistance for the lost and damaged baggage and you can also pay to retrieve your left baggage.
Tokyo Narita International Airport (Tokyo, Japan)
IS knives, air guns, kitchen knives, box cutters and such items that can be used as weapons are prohibited in a carry-on bag but can be placed inside the checked-in baggage. On the other hand, items containing toxic gases, flammable gases, flammable liquids, compressed gases are prohibited inside the checked-in baggage with the exemption of dry ice, alcoholic liquids, and cigarette lighters.
Medication and infant food
Medication and baby milk are exempted from being prohibited provided that the security has cleared them.
Liquid restrictions for connecting passengers
If you're a connecting passenger, restrictions of liquid quantity will also apply, except for those who will travel domestically. For international connecting passengers, the airport suggests that you purchase duty-free liquids on your last connecting flight to avoid delay.
Incheon International Airport (Incheon, South Korea)
Like on other airports: liquids, gels and aerosols should be in a less than 100 ml container each and placed inside a sealed, see-through plastic bag containing less than 1 liter.
Duty-free items, including liquid and gel forms are allowed regardless of their volume provided that all products are placed in tamper-evident bags.
Sharp or dangerous objects like Swiss-army knives, nail clippers, scissors, and stationery knives are prohibited in your carry-on bag. They can be placed in your checked-in luggage with the approval of the security.
Hong Kong International Airport (Hong Kong)
Your hand baggage must not exceed 56cm x 36cm x 23 cm (22in x 14in x 9in). You can measure them by using the measuring gauges found around the Check-in Hall and at the entrances of the Immigration Halls in Terminal 1 and Terminal 2.
Taoyuan International Airport (Taiwan)
Taiwan restricts bringing the following products to their country: fresh fruits, melons, cucumbers, gourds, etc. and marine products, regardless of live, refrigerated, frozen, salted or seasoned, subject to confiscation. If you have any farm and marine products bringing in to Taiwan, you should check with Animal & Plant Quarantine Bureau of the Agricultural Committee in advance.
Duty-free product regulations
Duty-free products you can bring along are limited to One liter of liquor and 200 pieces of cigarettes.
You can also check the luggage rules of your airline. Here are the luggage rules of  Philippine Airlines, Cebu Pacific Air and Air Asia.
Got more tips? Share them in the comments section below!