Island Life: Backpacking in Northern Leyte for Six Days
Regaining its seat as the commercial hub of Samar and Leyte, Tacloban becomes the starting point of our six-day backpacking adventure through Northern Leyte.
by Ria Gamboa | June 29, 2016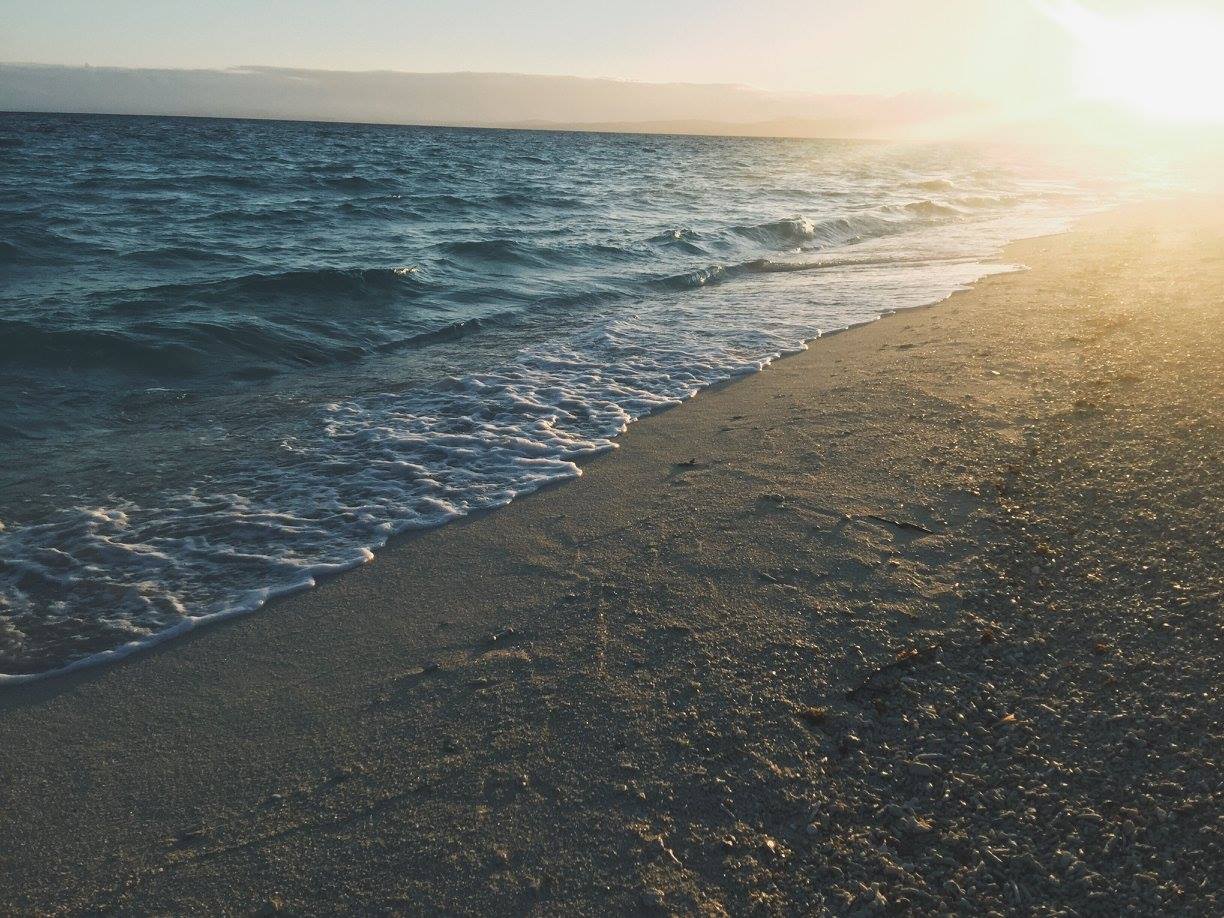 From unspoiled beaches, to breathtaking sunsets, and a magnificent underwater world, Northern Leyte is paradise found for any self-proclaimed beachcomber.
Like many other provinces in the country, this part of the Visayas is a patchwork:  a collection of sleepy seaside villages, sandbars, and vast island groups. In order to sew its glorious diversity of places together, we prepared for a week's worth of numerous boat rides, hours worth of land travel, and a bit of roughing it out.
DAY 1
TABUK MARINE PARK AND WILDLIFE SANCTUARY
Adjacent to the town proper of Palompon, Tabuk is easily accessible by boat, which you can reserve at the tourism office right next to the port. This sanctuary boasts of a lush mangrove forest and its resident giant fruit bats. At sunset, these fruit bats take flight and you can catch the glorious sight from atop the three-story watchtower. While waiting, have a picnic in a cottage right on the sea where you can also go for a refreshing swim.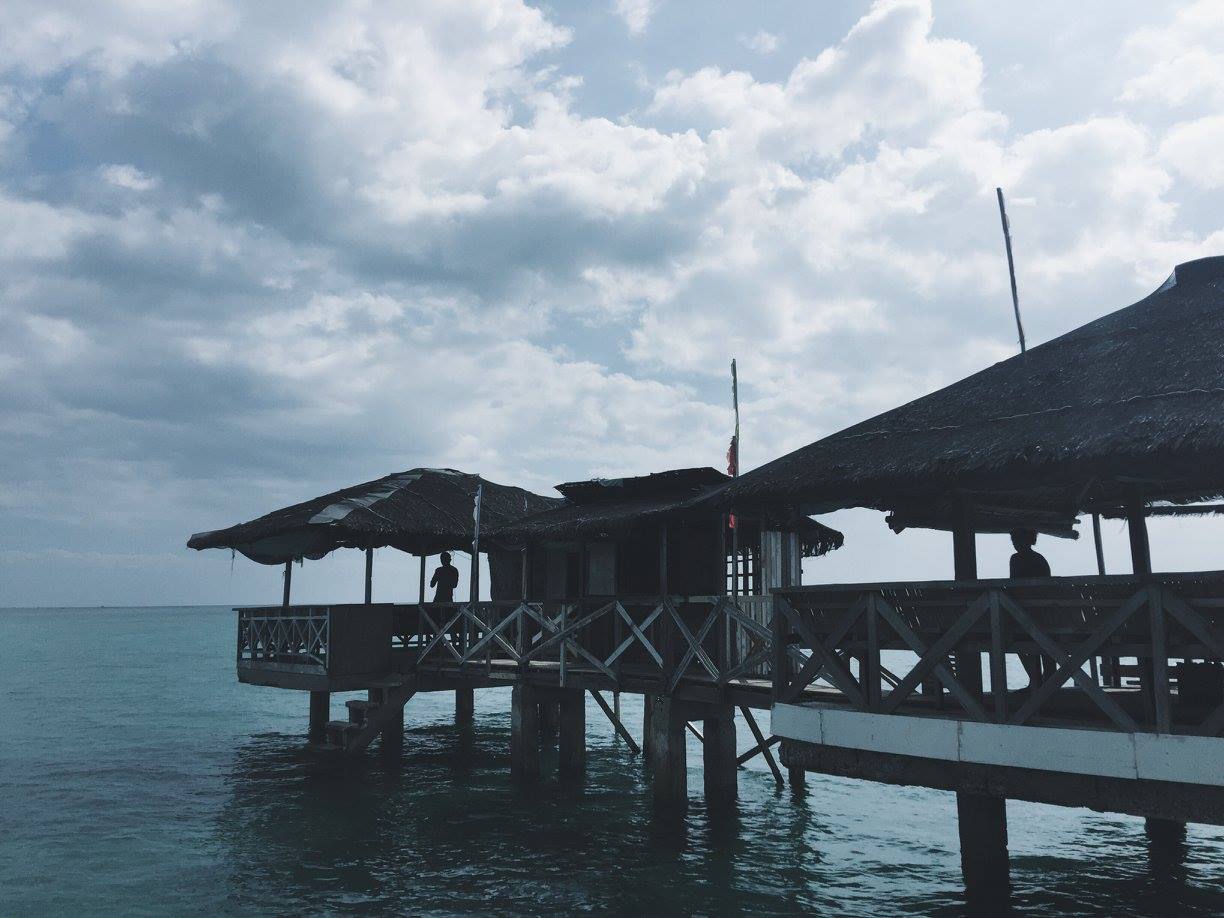 Cottages in Tabuk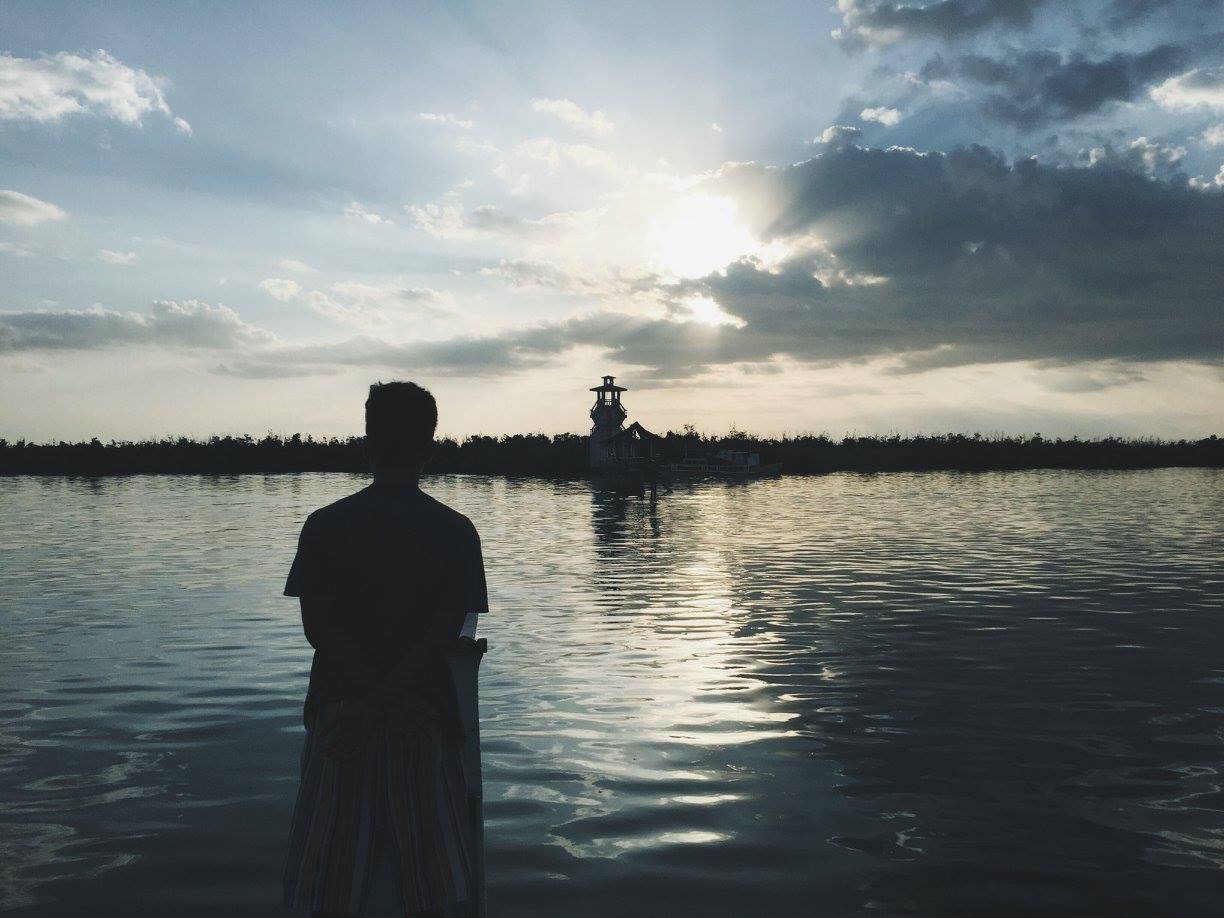 Sunset boat ride to the Tabuk Marine Park and Sanctuary
DAY 2
KALANGGAMAN ISLAND
Possibly the highlight of your trip to Northern Leyte, a visit to Kalanggaman is mandatory—and so is an overnight stay. While many locals like to visit this island for a daytrip, tourists are encouraged to spend the night if only to see the sunrise from Kalanggaman's famed sandbar. With it's crystal clear waters and a surprisingly colorful underwater life, snorkeling is a must do. Camping here is required so don't forget to take your tents and hammocks with you.
Also read: Hammock Camping Exists and It's Worth a Try!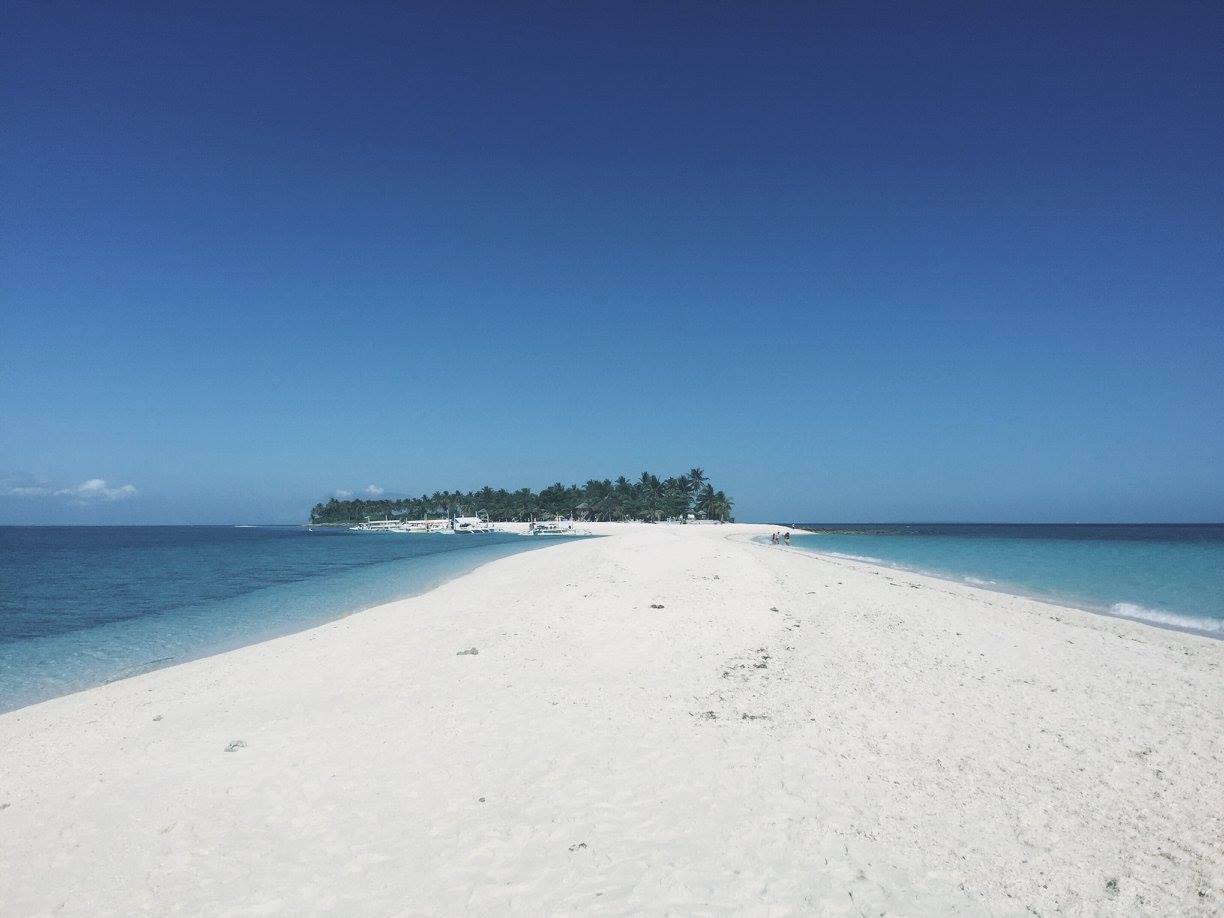 Kalanggaman Island's famous sandbar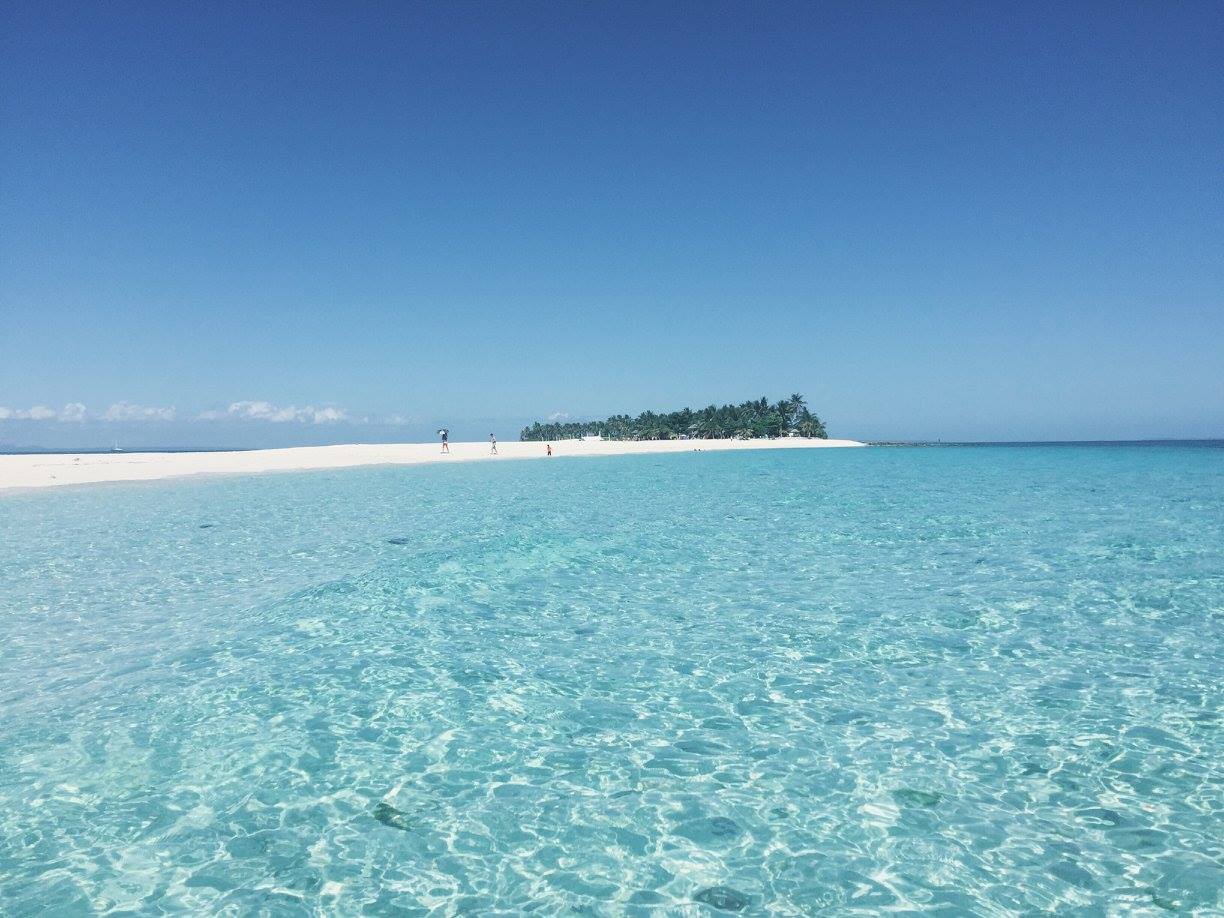 Kalanggaman's crystal clear water
DAY 3
NAVAL
Be prepared for a long road trip on Day 3. From Palompon, make your way to Naval via a series of van transfers. But don't fret about the long drive because the scenic vista of Biliran's roadside mountain-scapes is a definite feast for the eyes. After a long day, check in at Biliran Hotel and a short distance away, have dinner at Naval's popular barbeque spot at the port aptly called Barbequhan sa Naval.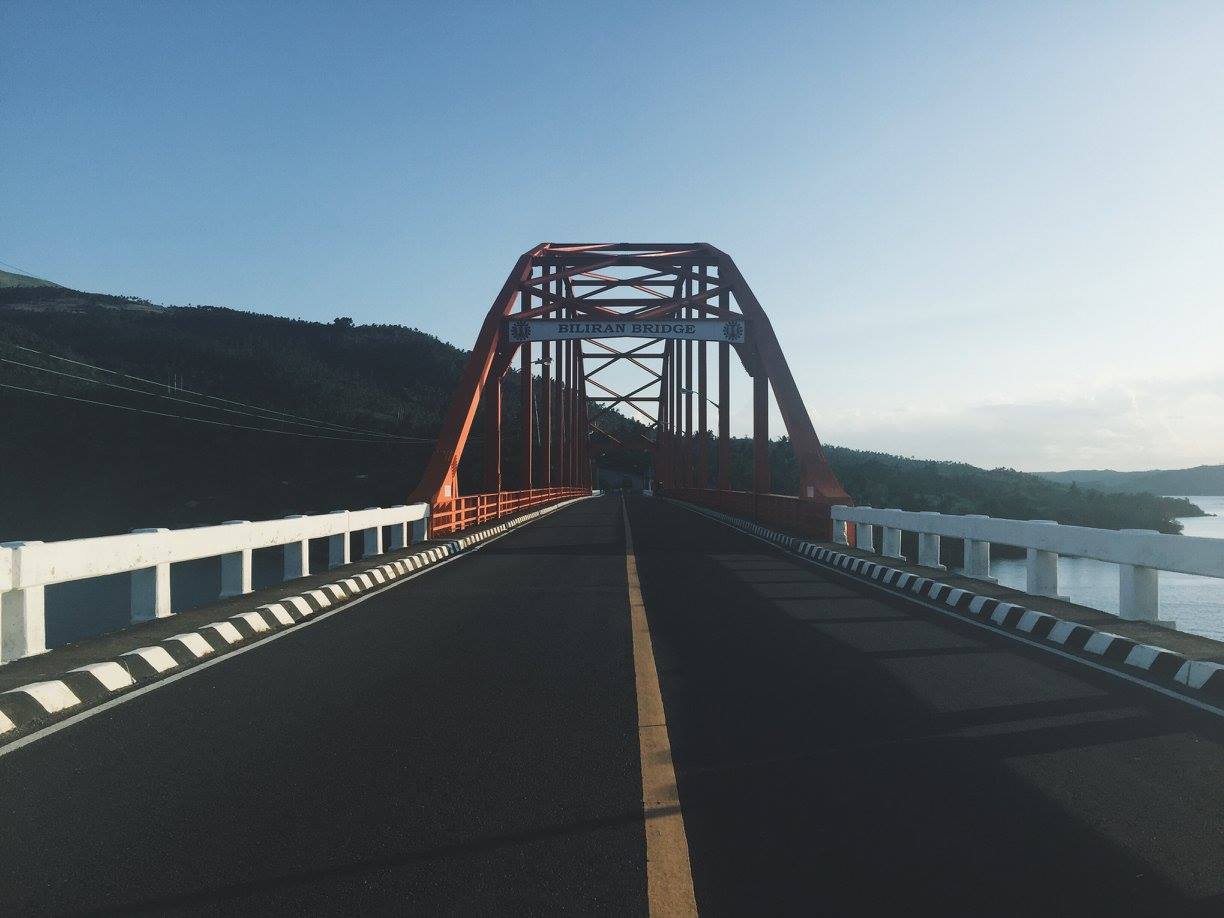 Driving to Naval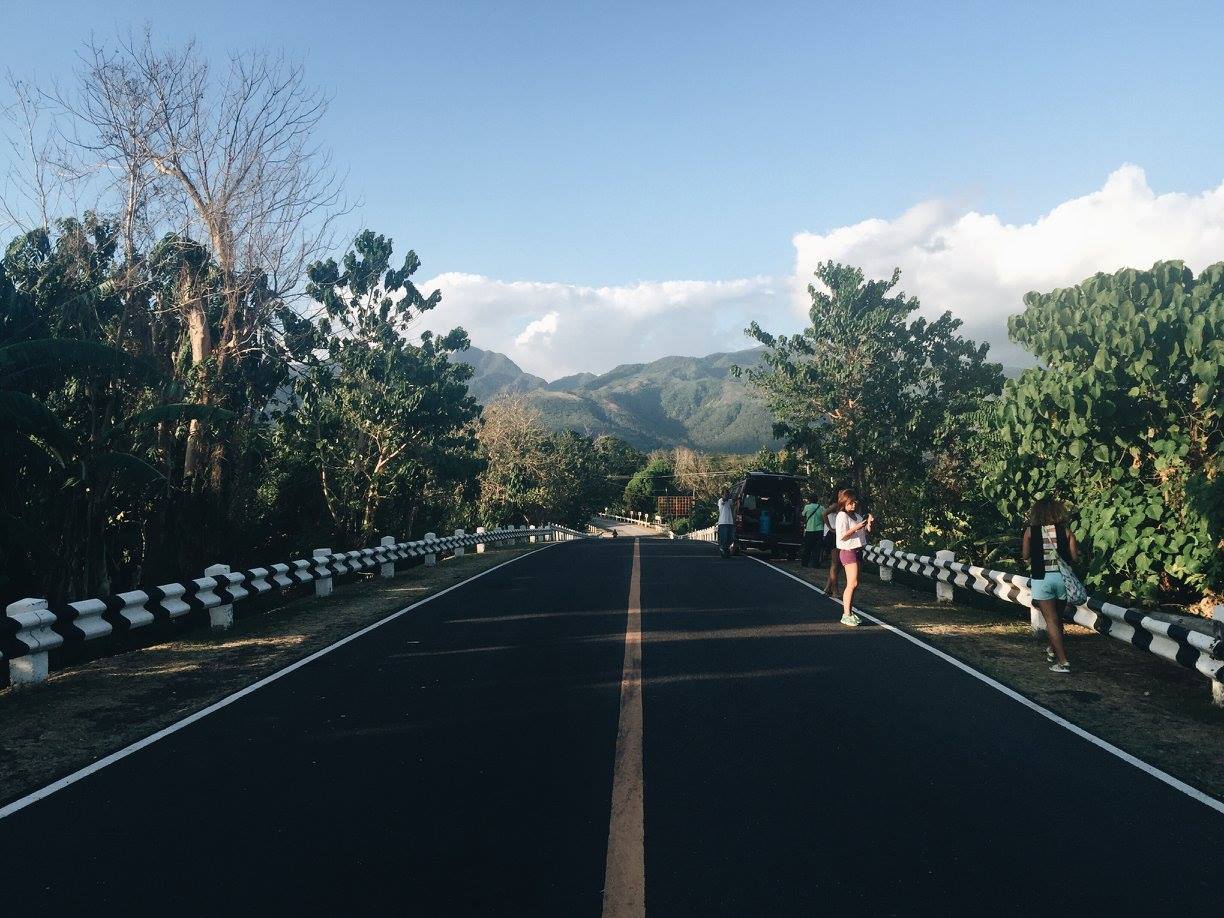 Mountainous roadside views
DAY 4
SAMBAWAN
From Naval, take a ferry headed to Maripipi Island. Once in Maripipi, hire a small boat that will take you to Sambawan. While many enjoy Sambawan as a day trip, I recommend staying the night to enjoy the sunrise and sunset from the highest peak on the island. Conveniently, a cottage is set up for people who want to capture the island's beauty from a bird's eye view. There are no accommodations here. Just large, opened cottages you can rent to hang your hammocks for the night.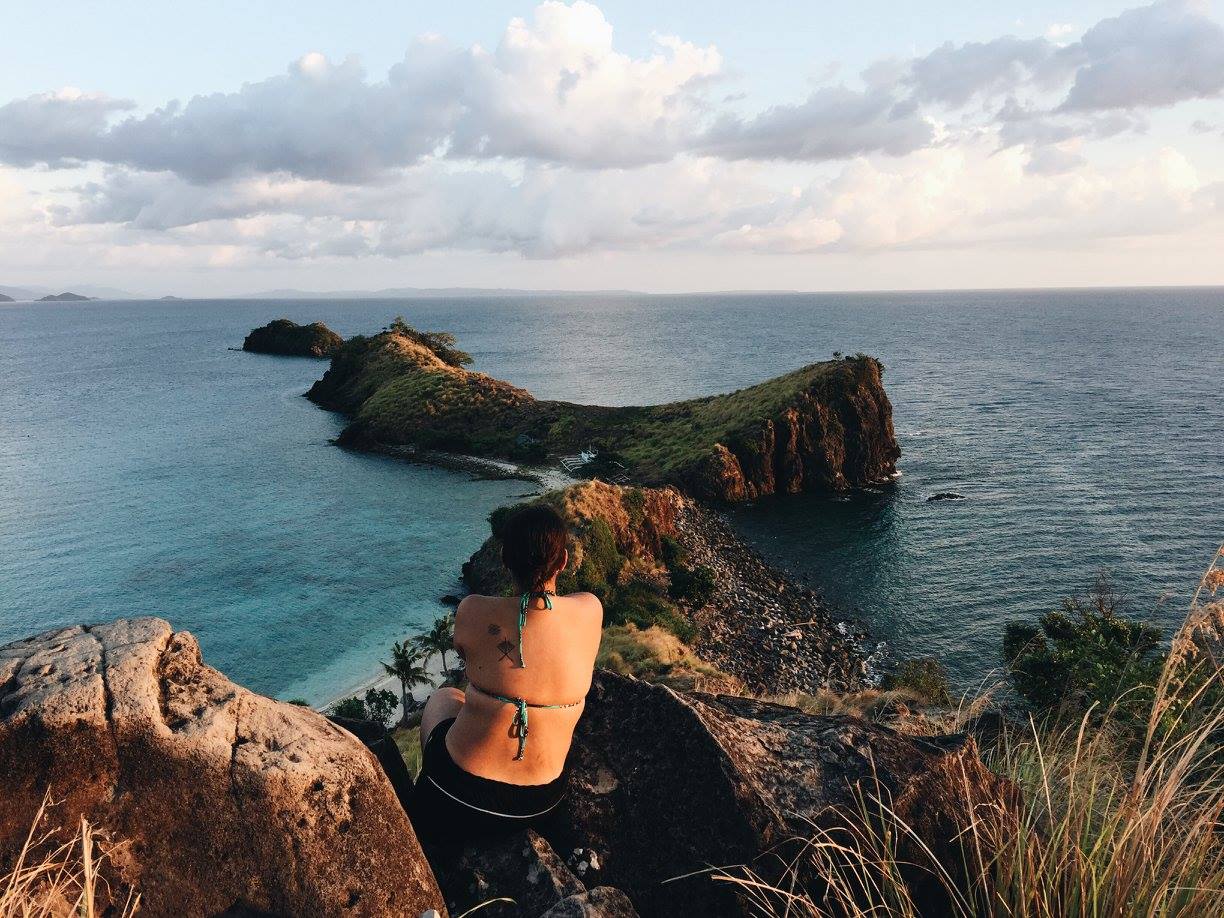 Sambawan sunset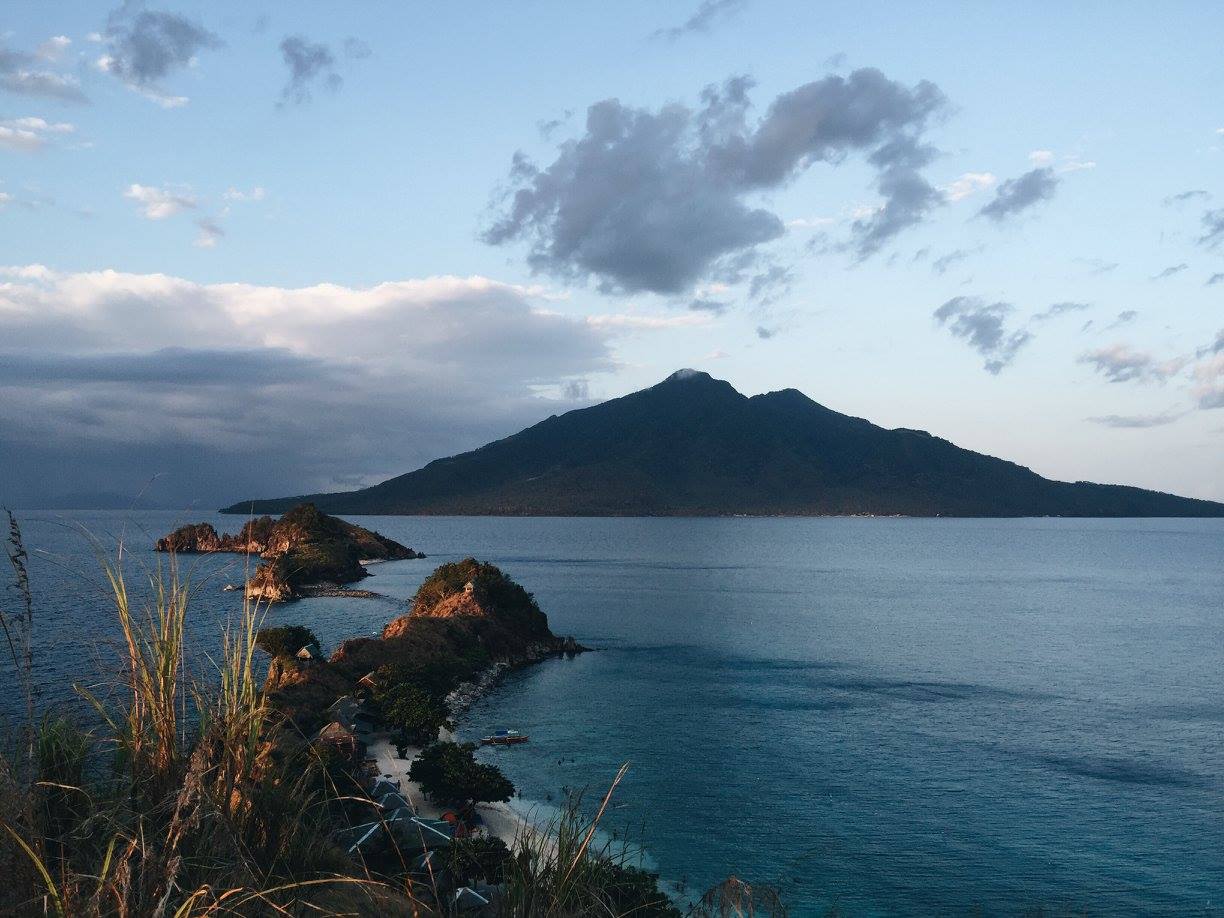 Bird's eyeview of Sambawan Island
DAY 5
TINAGO FALLS
The next morning, we took an early morning boat back to Maripipi. On the back of jabal-jabals, we made our way to Tinago Falls. Don't let it's name fool you because it's actually pretty easy to find and get to. But like every waterfall, getting to the falls does require a little cardio to get up and down to the falls' pool. Back on our jabal-jabals, we made our (long) way back to Tacloban.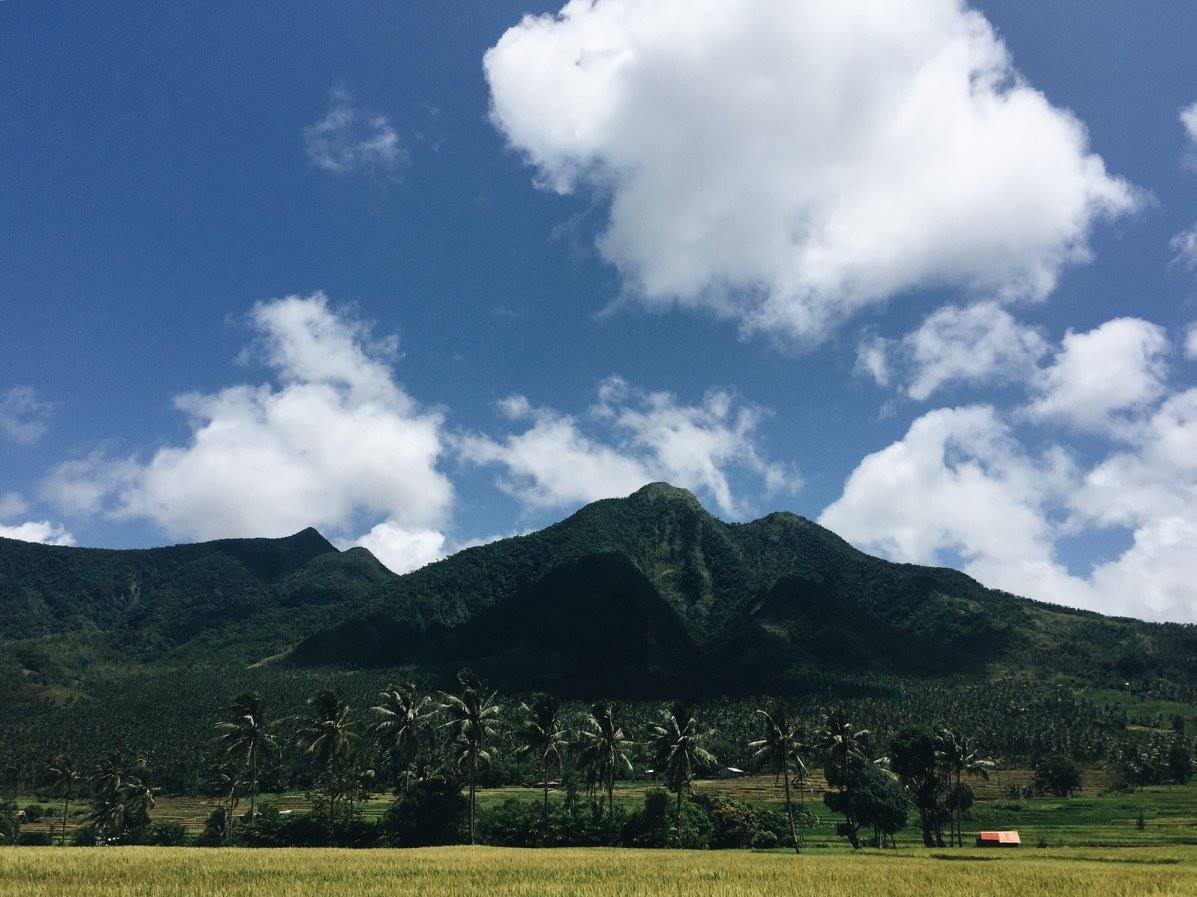 The view on the way to Tinago Falls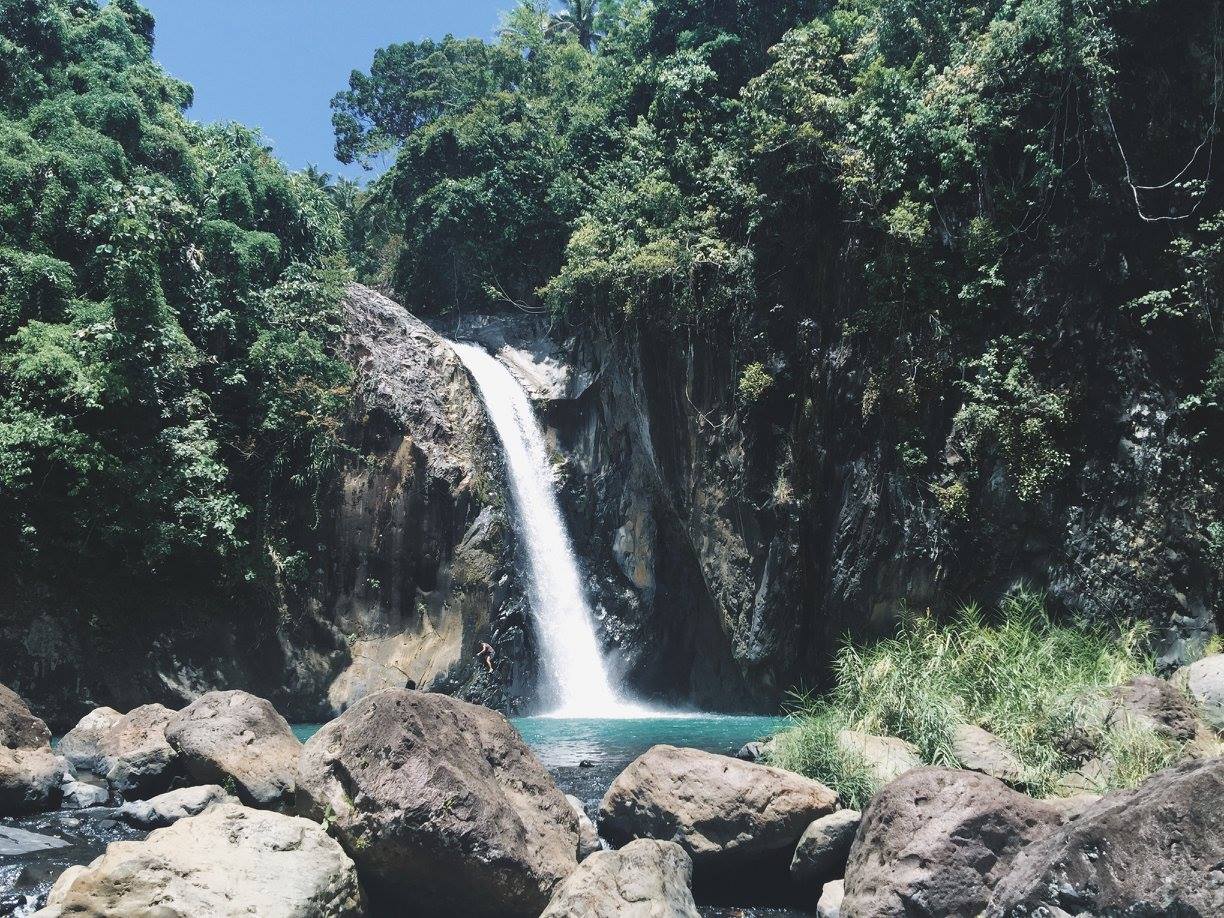 Tinago Falls
DAY 6
TACLOBAN AND A LITTLE BIT OF SAMAR
In some ways, Tacloban is still working to step from the shadows of Typhoon Haiyan. In others, it is beginning to rebuild life anew. This was felt particularly in The Yellow Door Hostel, a quaint little space that's partly built from doors collected houses ruined during the typhoon. Book a room or a bunk here on a weekend to catch the hostel's live performances and art workshops.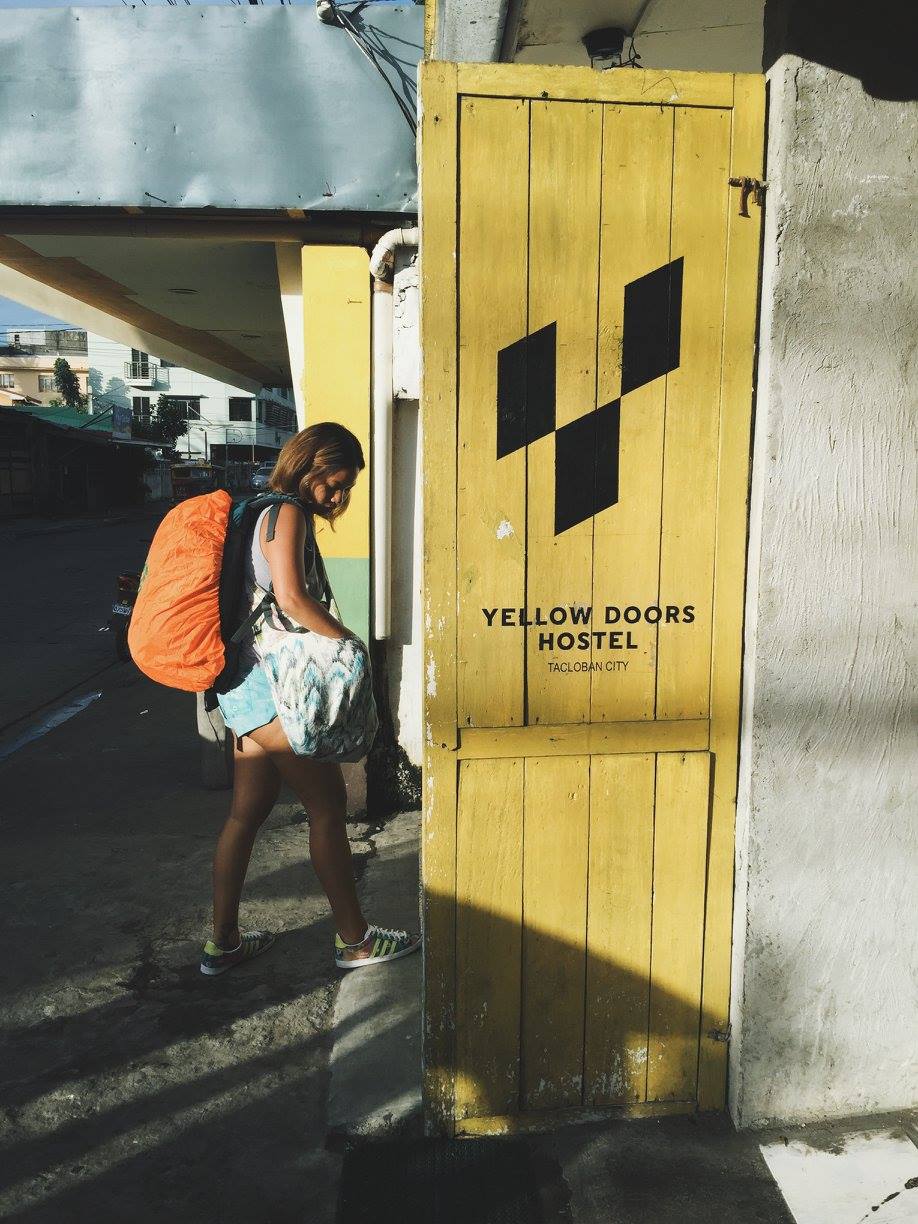 Yellow Doors Hostel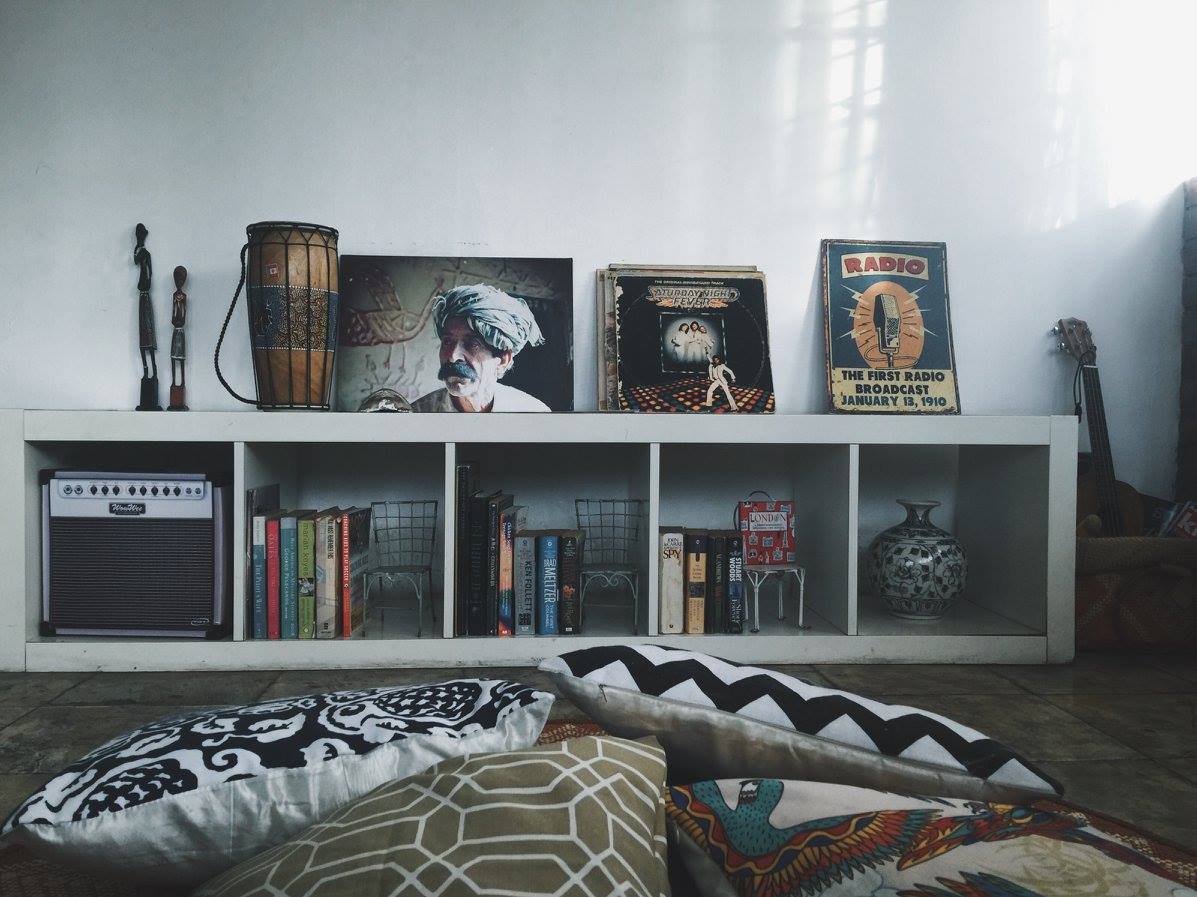 Hostel common area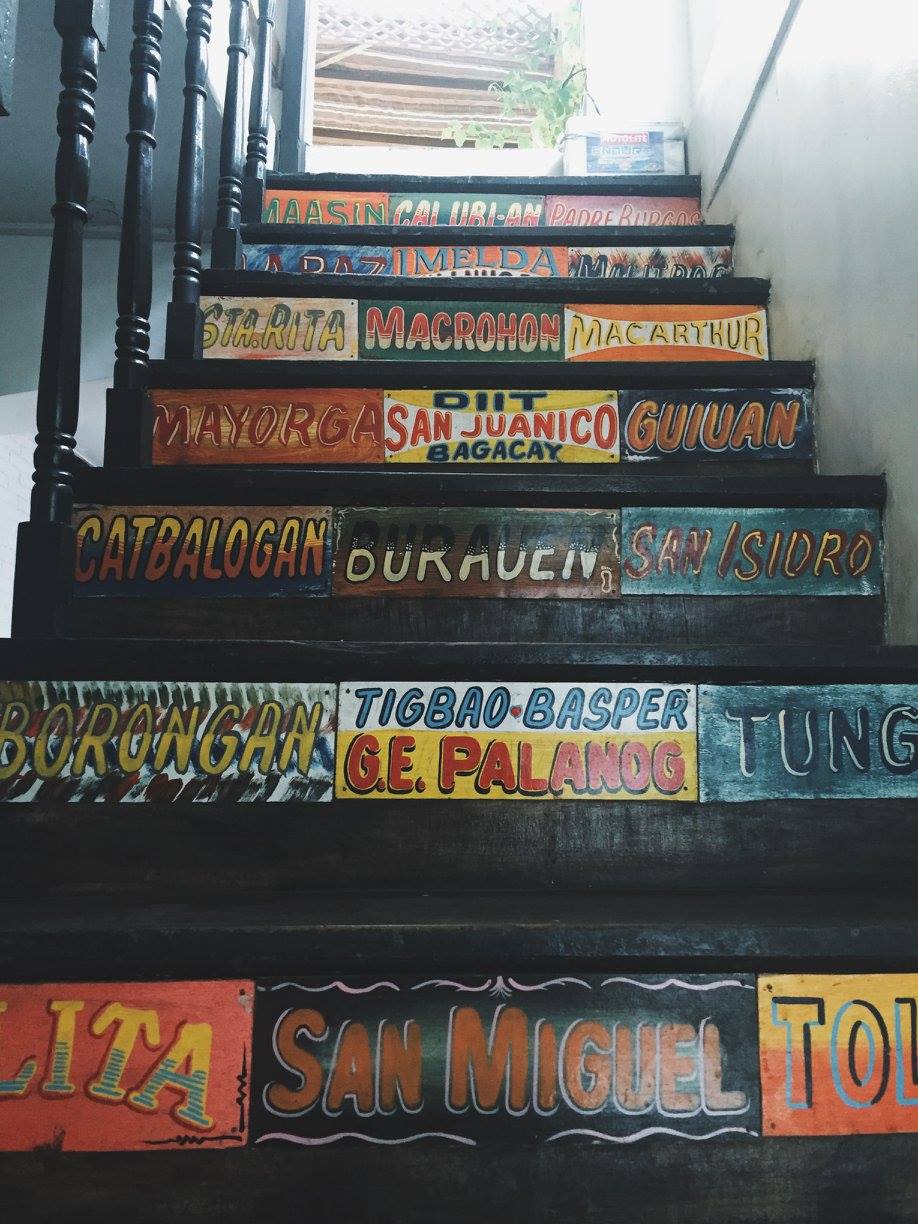 Creative staircase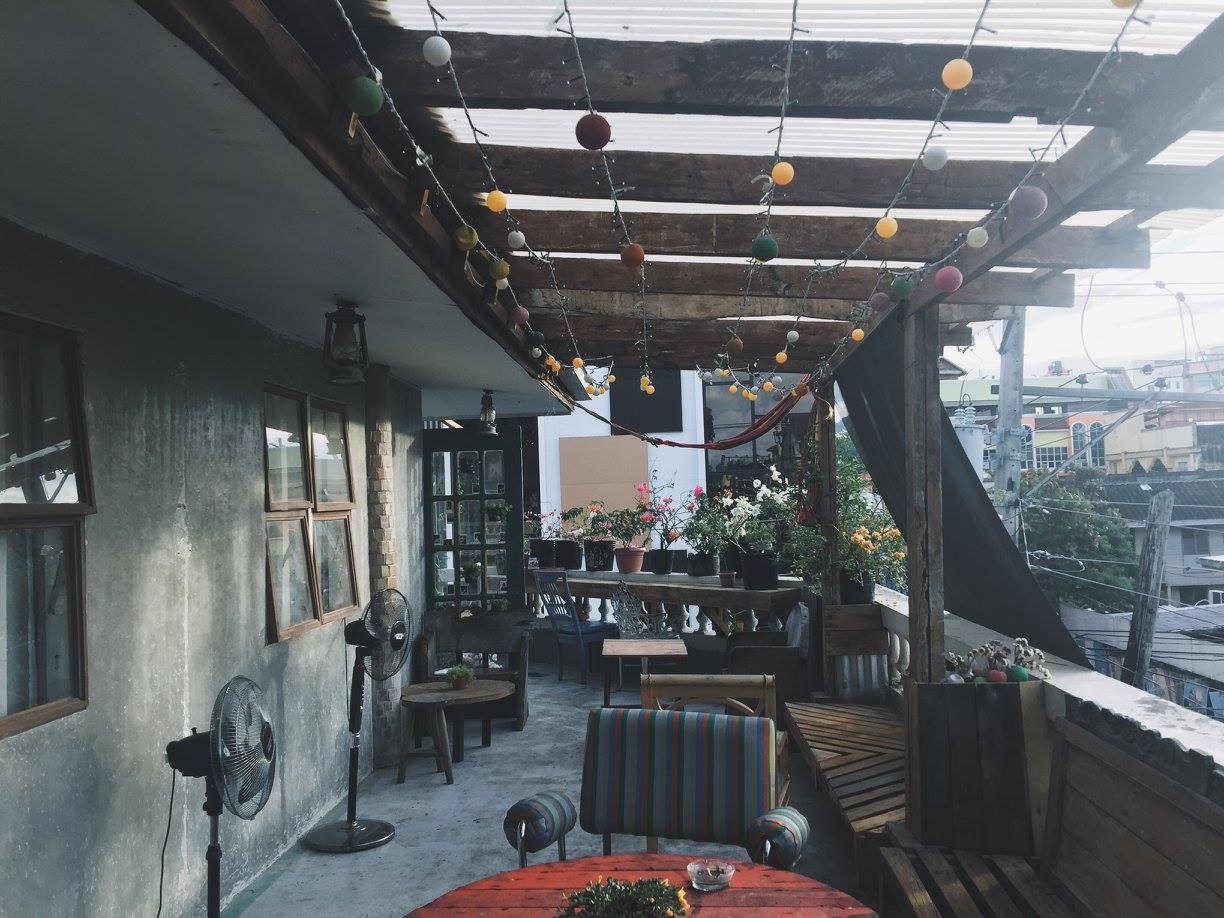 Rooftop
We had half a day to explore Tacloban before heading to the airport so a tour of the city's highlights was in order. We hired a car and started our tour at the Displaced Ship, which is now a monument in honor of the typhoon's victims; then we headed to the Sto. Niño Shrine, also known as the Malacañang of the South, where you can take a sneak peek into the extravagant lives of the Marcoses.
We then made our way to the San Juanico Bridge, the longest in the Philippines and the gateway to Samar. Taking advantage of this, we made our way to Basey, Samar where you will find some of the most extravagant and colorful handmade banigs you will ever see—that you can purchase too! Before heading to the airport, we made one last stop at the McArthur shrine for photos.
San Juanico Bridge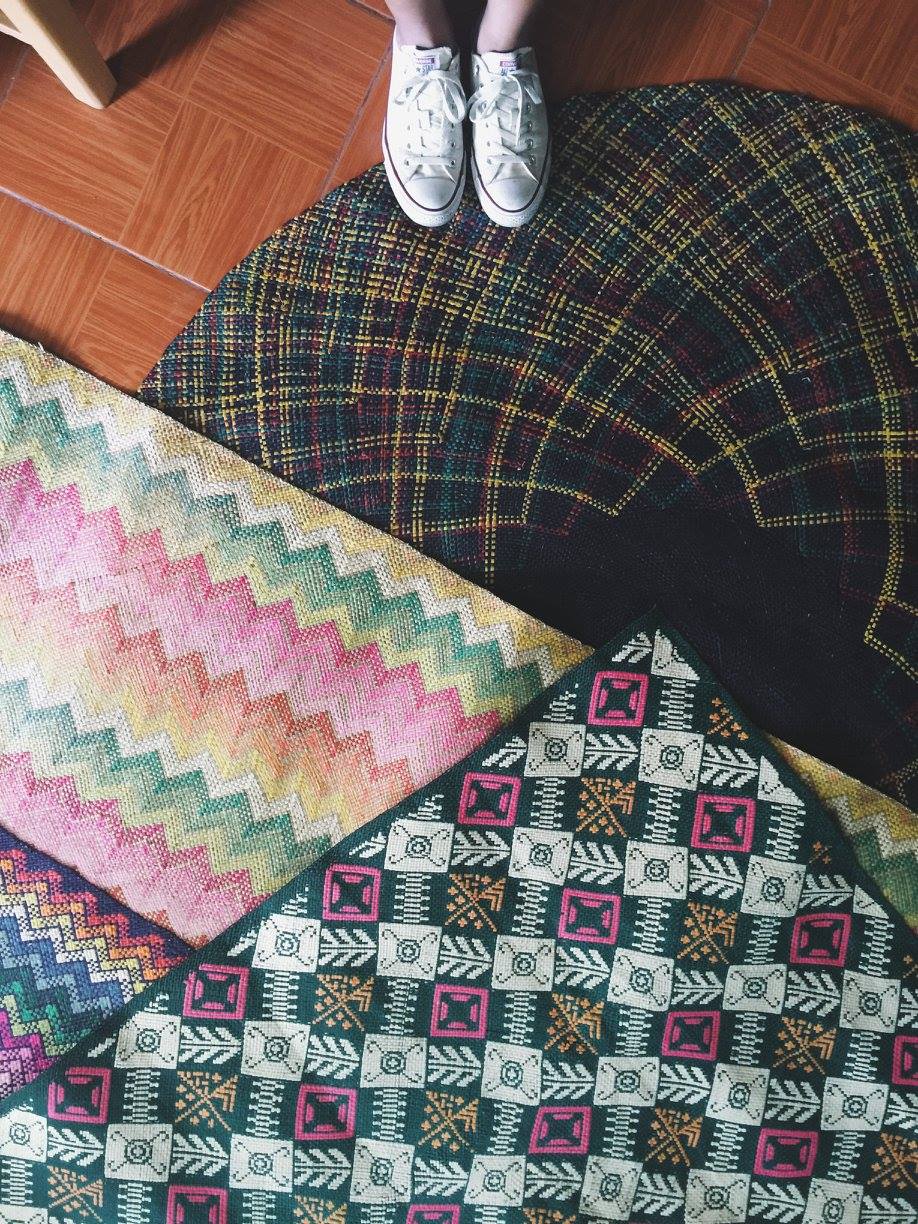 Banig shopping in Basey, Samar
Any other tips for backpacking in Northern Leyte?
Also read: 6 Beautiful Islands Every Beach Lover Should Visit in Leyte