5 Lesser-Known Destinations in the Philippines to Check Out
Remember the last time you visited somewhere for the first time?
by Gene Loves Acosta | July 01, 2016
There are so many beautiful spots in the Philippines, and it's just fair to say that not all of them are created equal. In fact, some of the most scenic destinations are least popular, least visited and remain to be hidden gems. But what's better than exploring uncrowded beaches, exotic landscapes, and exclusive pieces of heaven? Here, we've found some of the secret spots that you should include in your travel bucket list. Let us know which one of these would you like to get lost in during your next vacation!
Asik-asik Waterfalls (North Cotabato)
There's a lot of astounding falls in the country but Asik-asik Waterfalls is easily one of the most beautiful. The view of pristine waters cascading through lush, curtain-like greens is just something straight from a fairy tale book. While the terrain going here is quite hard (it can only be reached through habal-habal and 4×4 vehicles), adventure-seekers will surely enjoy the scenery and the thrills. This scenic spot was just discovered in 2012 and it got its name from a Hiligaynon (Ilonggo) term which means "to sprinkle".
Sipalay City (Negros Occidental)
Among the many attractions in this area are its secluded beaches with breath-taking, honey-dipped sunsets like the Sugar Beach. There are also caves you can explore as well as diving sites with beautiful coral reefs and interesting ship wrecks. But if you want a place perfect to have a cool dip with an Instagram-worthy background, head to Perth Paradise Beach Resort for a great view of the islets of Sipalay.
The Mossy Forest of White Peak or Mt. Pandadagsaan (New Bataan, Compostela Valley)
It's one of the toughest mountains to climb in the Philippines but don't worry, the surreal mossy forest and spectacular summit view will be worth it. The mountain is off limits to first time climbers though, as it needs technical mountaineering skill. If you're a newbie hiker and still want this in your bucket list, you can start with these 12 Mountains near Manila for Newbie-Friendly Day Hikes.
Calayan Island (Cagayan, Cagayan Valley)
This island is blessed with natural wonders! It has an unspoiled beach in Sibang Cove with fine white sands and crystal clear waters, as well as some beautiful waterfalls and rock formations where you can watch the sunset. The v, located at the edge of Caniwara Cove, will captivate you with its rolling terrain and heartbeat skipping cliffs. Some people may refer to this place as Babuyan because of its location within the Babuyan Channel, but the locals say that the proper term is Calayan Group of Islands.
Palanan (Isabela)
There are so many things to do in Palanan. If you're a history buff, you can visit the Aguinaldo Park where General Emilio Aguinaldo was captured by the American forces, the same event that ended the Philippine Revolution in 1901. For nature lovers, you can enjoy a relaxing day at one of its unspoiled white sand beaches, or go to Palanan Wilderness/Rainforest which features different attractions like the Fuyot Springs National Park, the Isabela Sanctuary, a zoo, and a botanical park.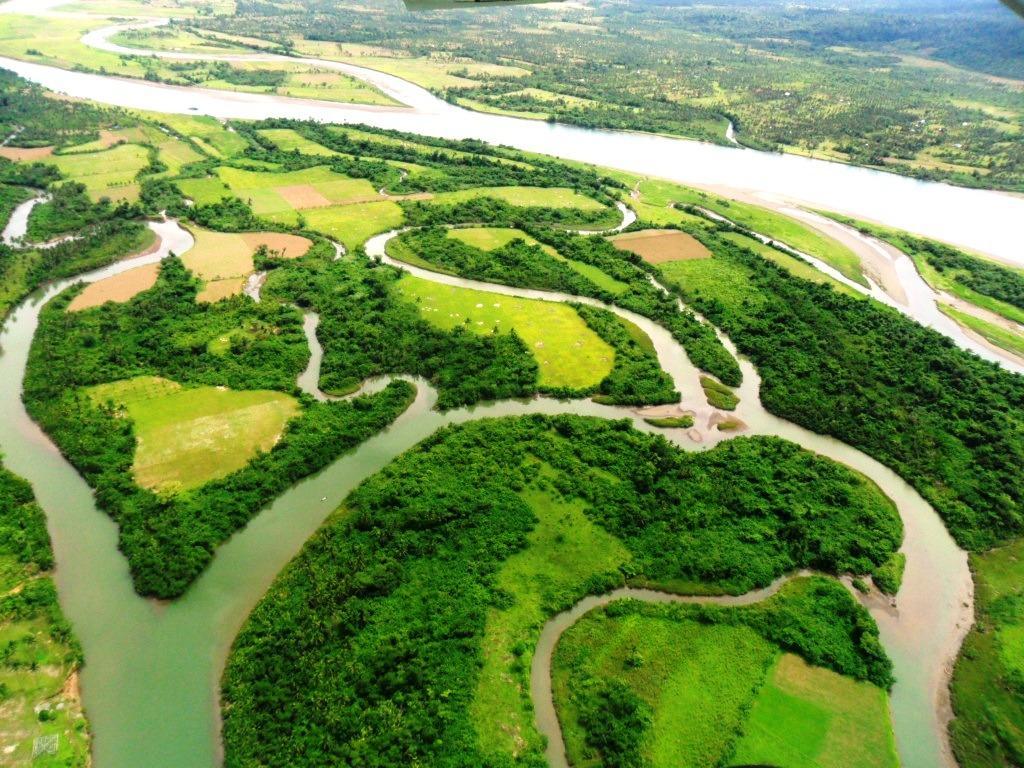 Are there other hidden destinations that you know about?
Also read:
Here are 7 of the Philippines' Most Instagram-Worthy Summer Destinations
9 of the Best Glamping Spots in the Philippines
The Best Surf Spots in the Philippines
The Best Cliff Diving Spots in the Philippines