Japan's New Unusual 2D Café Will Make You Feel Like You're Part of a Sketch Book
In the heart of Shinjuku.
by Kyzia Maramara | September 17, 2019
In a city as creative, bustling, and eccentric as Tokyo, there's never a shortage of weirdness. People rent Mario Karts and drive them around the city dressed in onesies of their favorite characters, there are even cafés dedicated to cult favorite series like Pokemon. For those who like it modern, Tokyo has their famous Robot Restaurant, and don't even get us started on the Maid Cafes!
It's just a matter of time when Japan will unveil its newest crazy café and this time Tokyo's newest restaurant is a brand-new 2D café that will reduce your 3D reality to a flat illustration.
READ MORE:
Here's How You Can Book a Mario Kart Tour in Japan
The Daruma Doll: a Must-Have Souvenir from Japan
The Best of Japan's Sweet Desserts and Where to Find them in Tokyo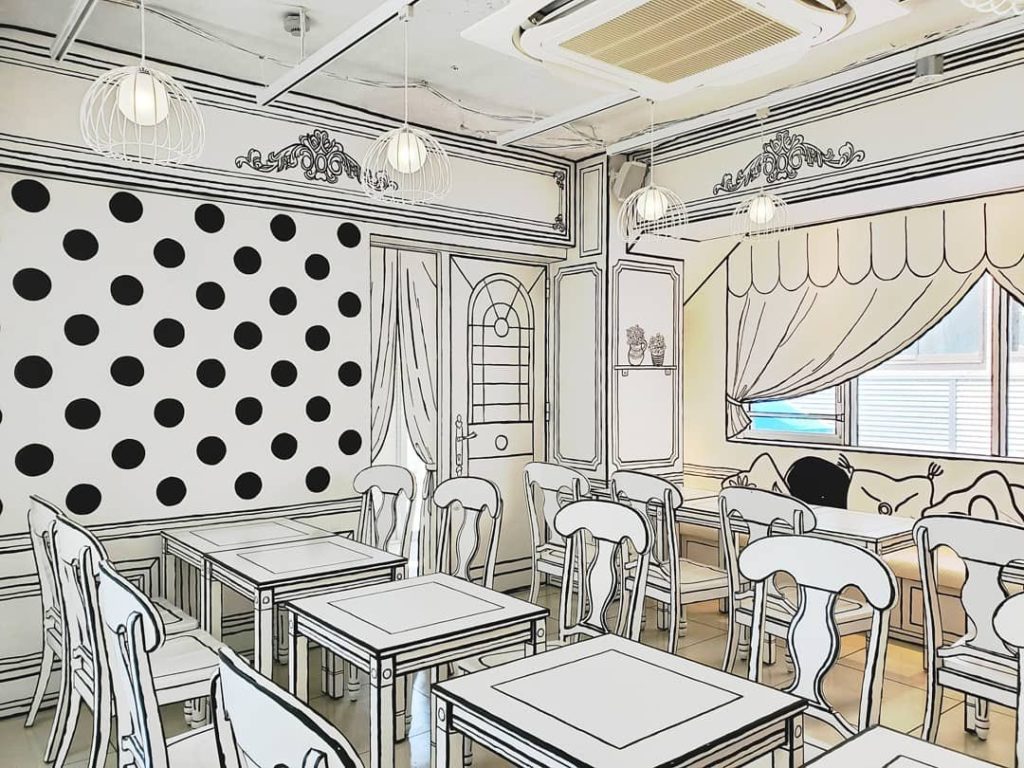 Located in Shin Okubo district, 2D Café looks like a plain old café from the outside but inside is a different world.
It's like stepping into the pages of a comic book in monochrome. If you've ever pretended you're a character in a comic book, you've come to the right place.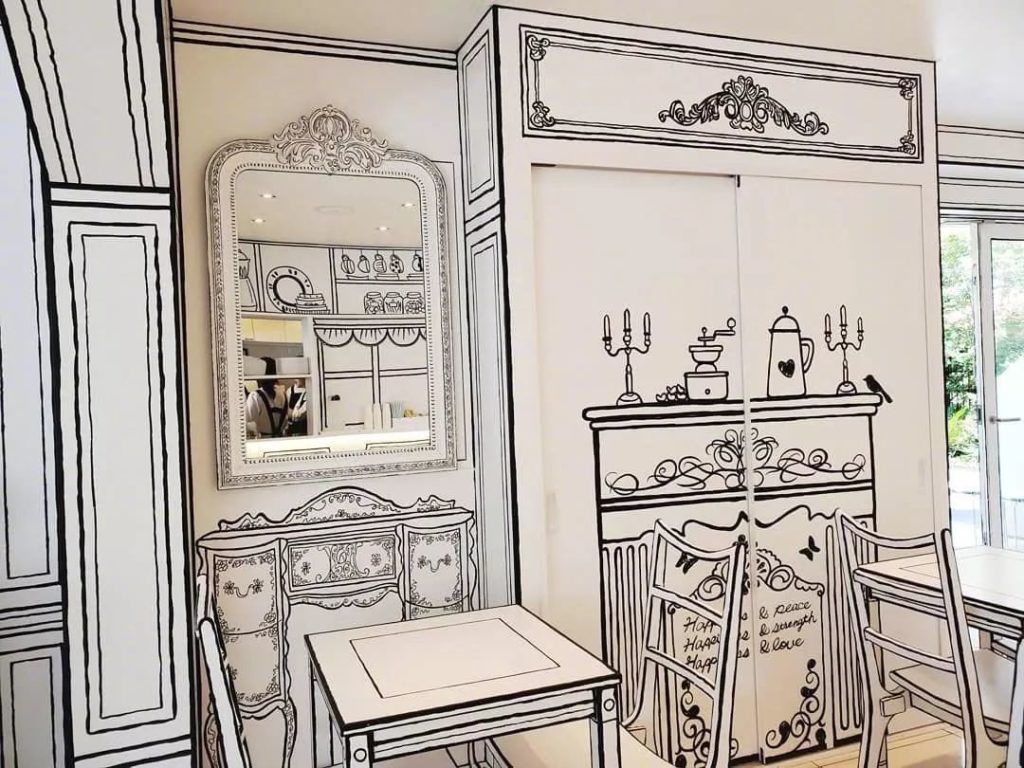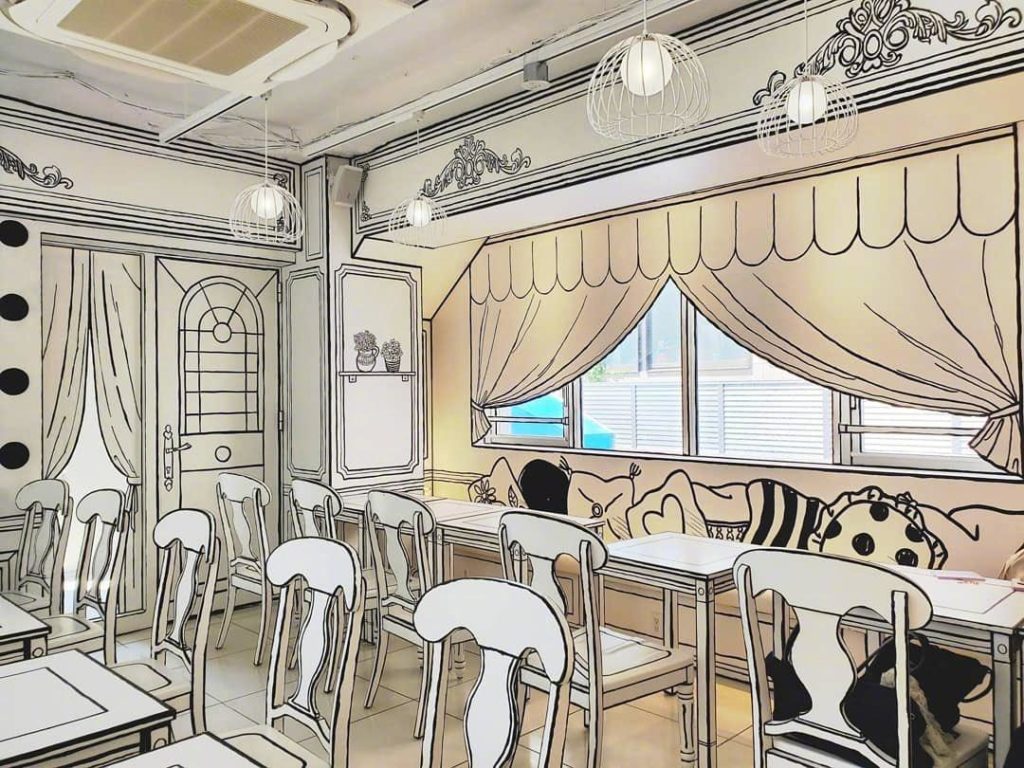 The café's interiors and furniture feature white surfaces with uneven black stripes for edges making the entire place look like a sketch at first glance. Although most of the furniture is indeed real, some of the design isn't. The windows and cabinets, for example, are simply drawings. Before you decide to lean out a window or walk through a door, double-check first!
READ MORE:
Add These UNESCO Heritage Sites on Your Next Trip to Japan
Well-Loved Japanese Franchises that You Can Now Find in Manila
Sakura-themed Products You Can Only Get from Japan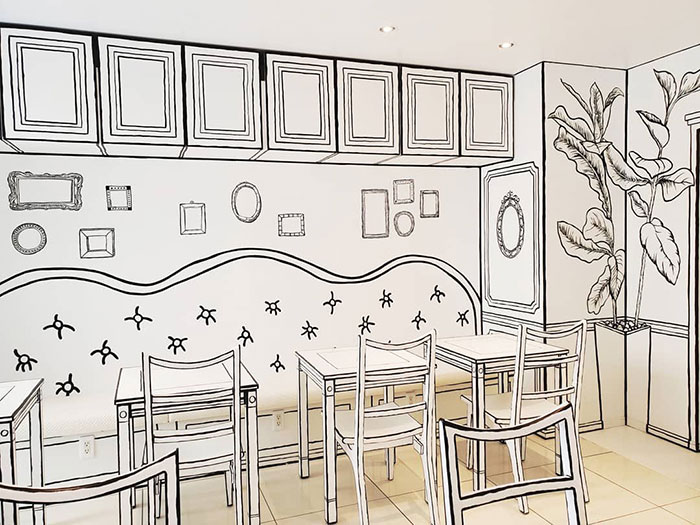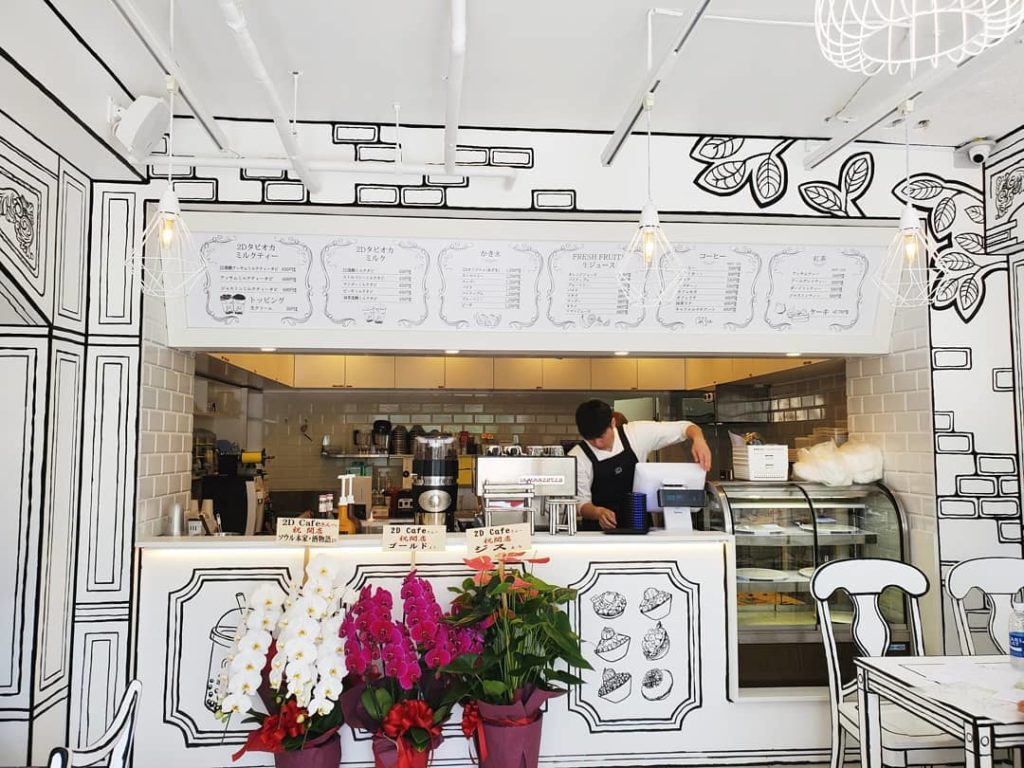 Anything you order from their menu will be in stark contrast to the monochrome interiors. Their bingsu, a Korean dessert made of ice shavings and sweetened ingredients, has vivid colored strawberries and mangoes.
2D Café also has a variety of beverages you can choose from – milk teas, juices, shakes, and coffees.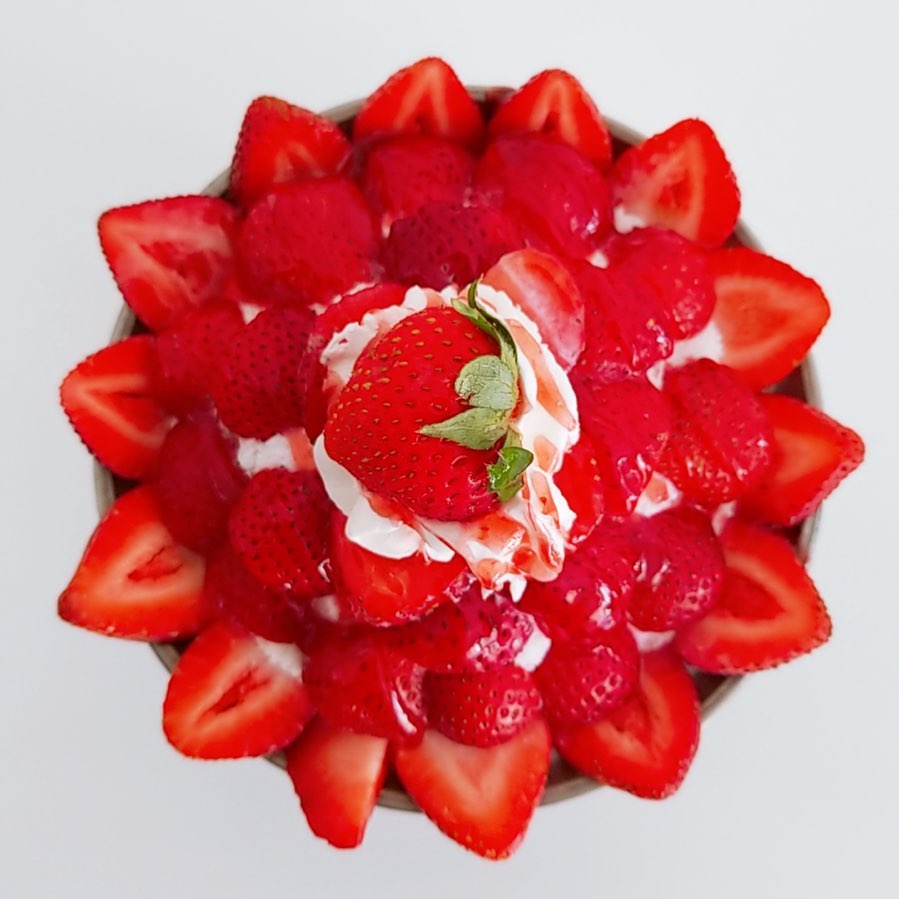 View this post on Instagram
View this post on Instagram
The next time you're in Shinjuku and looking for a new Instagrammable place to hang out in, drop by 2D Cafe and snap away!
2D Cafe
Tokyo-to, Shinjuku-ku, Hyakunin-cho 1-7-5
Open 11 a.m.-11 p.m.
What do you think of this cafe? Tell us below!