Heads Up: The Japan Rail Pass is Increasing Prices in October 2023
The Japan Rail Pass is exclusive to foreign tourists.
by Ina Louise Manto | April 19, 2023
Apart from its rich culture and delectable cuisine, one of the best things about visiting Japan is the convenience and efficiency of its different modes of public transportation, specifically its expansive rail network. There's no wonder why travelers keep returning to explore the country more! But heads up for those planning to visit later this year as you may need to make adjustments to your budget; the popular Japan Rail Pass (JR Pass) is set to increase its prices drastically in October 2023.
What is the JR Pass?
The JR Pass or Japan Rail Pass is a special fare ticket that is exclusive only to foreign travelers visiting Japan as tourists. It allows tourists to travel around Japan in a more cost-effective way through the fare discounts it offers. For example, traveling from Tokyo to Osaka through the JR Shinkansen currently costs ¥14,520 (approximately PHP6,071). With a seven-day pass that's ¥29,650 (approximately PHP12399), it already covers the fare for the route. Availing of this pass is the more cost-efficient choice for those planning to visit multiple cities when traveling to Japan.
The Rail Pass is valid for railways, buses, and ferry boats.
Types of JR Rail Passes
There are two types of JR Rail Passes: Green Car and Ordinary Car. The former offers first-class services, with comfortable seats and more leg space. You may check the different train accommodations here.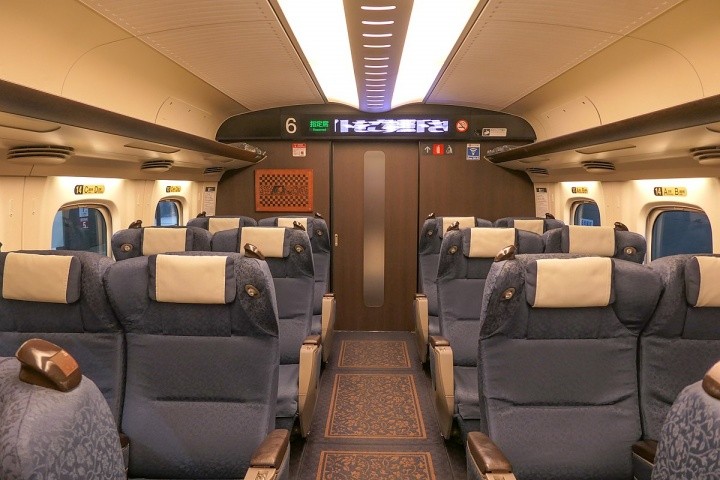 Find more details here.
How much will the increase be?
As released by the Japan Rail Group, the following price increase will be implemented in October 2023: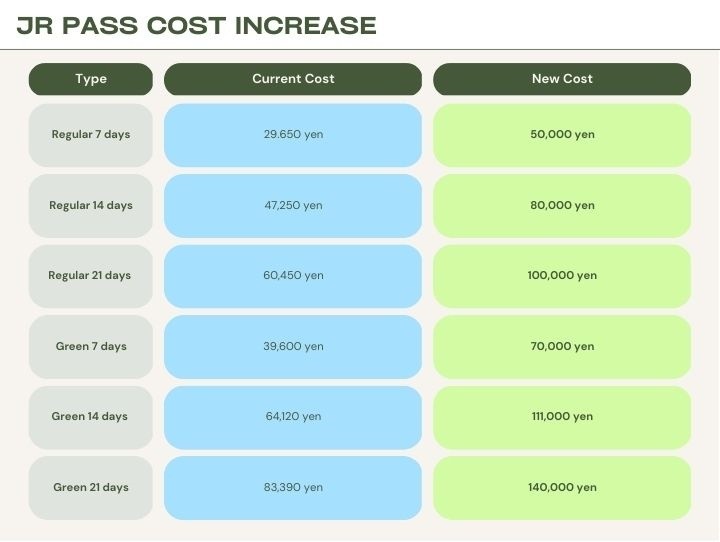 As of writing, a Regular 7-day Japan Rail Pass is approximately PHP 12,400. In October, prices will approximately be PHP 20,911. There are no announcements regarding the exact date of the new prices' implementation yet.
You can buy the Japan Rail Pass in Japan until March 31, 2024.
For more information and updates regarding the JR Pass, visit its official website.
Where to Stay in Japan Under PHP2,000: 8 Hostels in Tokyo for a Budget Trip
Where to Stay in Japan Under PHP2,000: 8 Hostels in Tokyo for a Budget Trip
Ina Louise Manto | Jan 18, 2023
Looking for other places to explore? Join WindowSeat.ph's official Facebook community What's Your Trip PH for more recos!