Where to Stay in Japan Under PHP2,000: 8 Hostels in Tokyo for a Budget Trip
Planning a budget trip to Tokyo?
by Ina Louise Manto | January 18, 2023
ICYMI, DIY travel is allowed in Japan again. Here's to the budget travelers who want to make a springtime trip to Japan happen: you can cut costs from your trip by staying in comfy hostels that will not break the bank. To help you plan your trip, here are some hostels in Tokyo:
328 Hostel & Lounge
Location: 144-0043 Tokyo-to, Ota-ku, Haneda 3-2-8, Japan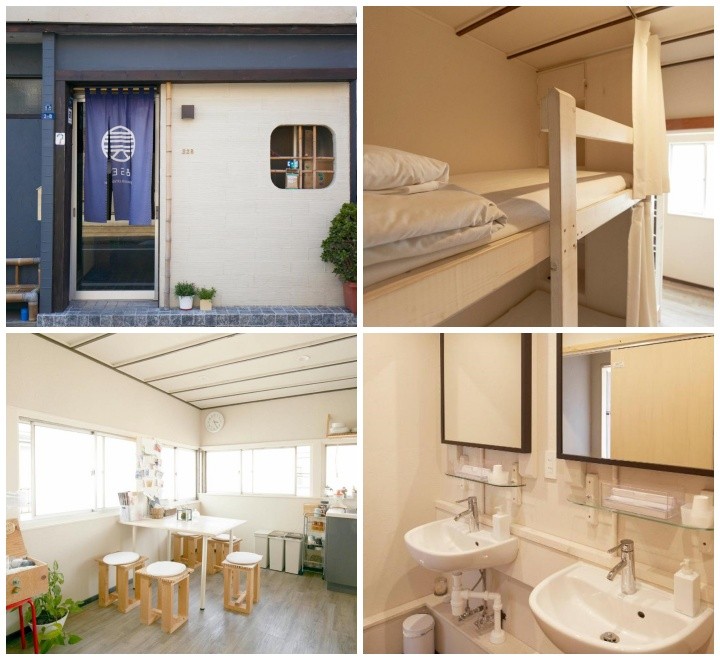 328 Hostel & Lounge is a favorite among solo travelers. This quaint hostel is just a five-minute train ride from Haneda Airport, five minutes from Anamori Inari Train Station, and a 15-minute train ride from Shinagawa Train Station. They offer modern dormitory rooms for four, shared bathrooms, a lounge, and a common kitchen for cooking meals.
Rates start at P1,449 per night. Book here.
Imano Tokyo Hostel
Location: 160-0022 Tokyo-to, Shinjuku, 5-12-2, Japan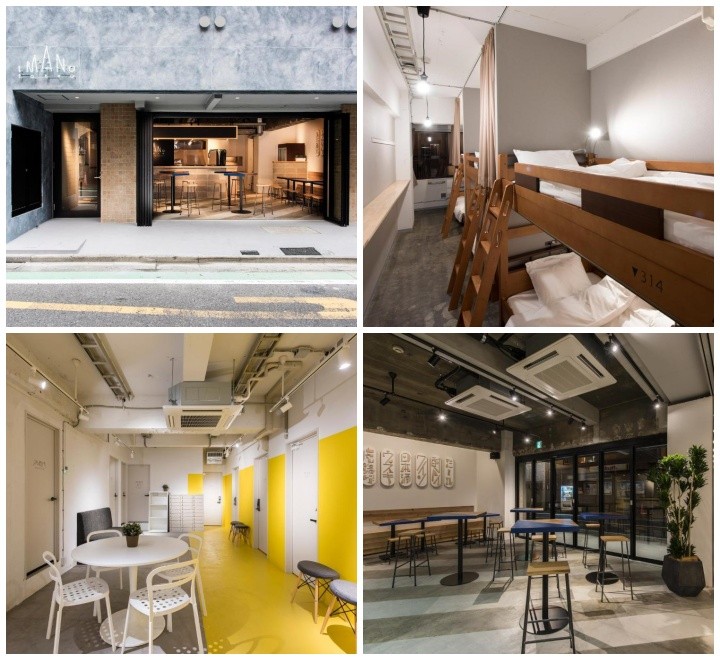 Planning to explore Shinjuku? Imano Tokyo Hostel is strategically located near the city's famous tourist destinations, such as Sensoji Temple, Shinjuku Gyoen National Garden, and Meiji Shrine. Imano has dormitory-style rooms with beds that have a curtain, outlets, and bed lights. The property has a kitchen in the common area but they also have an onsite Cafe and Bar, in case you don't want to cook your own meals. If you plan on a longer trip, they also offer laundry service for an additional fee.
Rates start at P1,432 for a bed in a 10-bed dormitory room. Book here.
Tabist Hiromasu Hostel
Location: 110-0014 Tokyo-to, 1-3-5 Kitaueno, Taito, Japan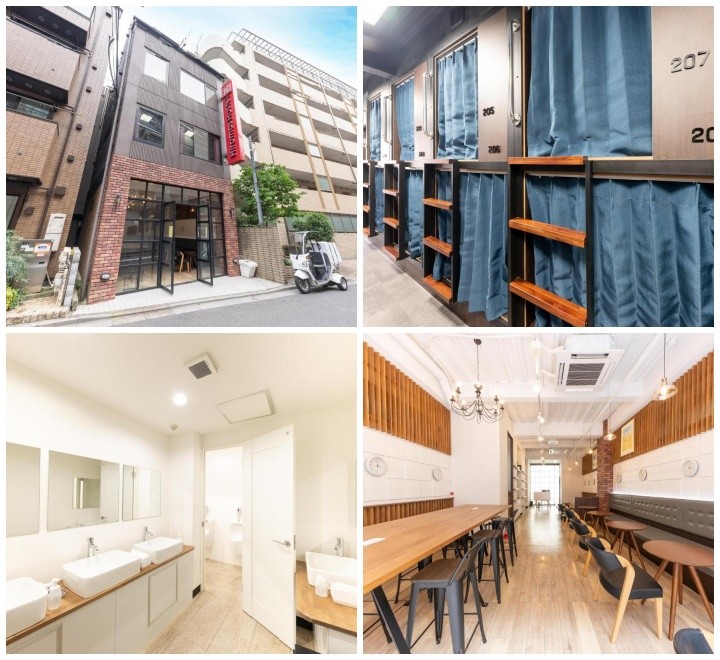 Tabist Hiromasu Hostel is a three-star accommodation in the city of Taito. They have exclusive male and female rooms with bunk beds. Unlike other hostels, each room has its own shared bathroom. There's also a shared lounge with ample seating and a kitchenette. Some nearby attractions include Akiba Shrine, Honobo In Kanei-ji Temple, and Sogenji Temple.
Rates start at P1,232 for a single bed in a female dormitory room. Book here.
Akihabara Bay Hotel
Location: 101-0022 Tokyo-to, Chiyoda-ku, Kandaneribei-cho 44-4, Japan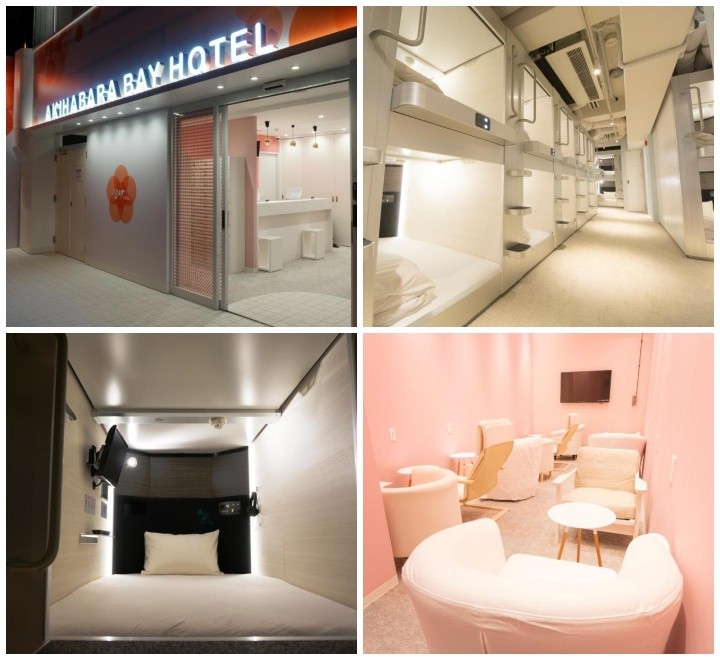 If you're a solo female traveler looking into exploring Tokyo, consider staying at Akihabara Bay Hotel. It's an all-female stay that has capsule units. Each unit has a power and a USB outlet; some also have a flat-screen TV. Some amenities include nightwear and toiletries, which can be found inside the personal locker. The hotel also has a shared lounge and vending machines.
Rates start at P1,449 per night. Book here.
Book and Bed
Location: 160-0021 Tokyo-to, Shinjuku Kabukicho 1-27-5, Kabuchiko APM Building 8F, Japan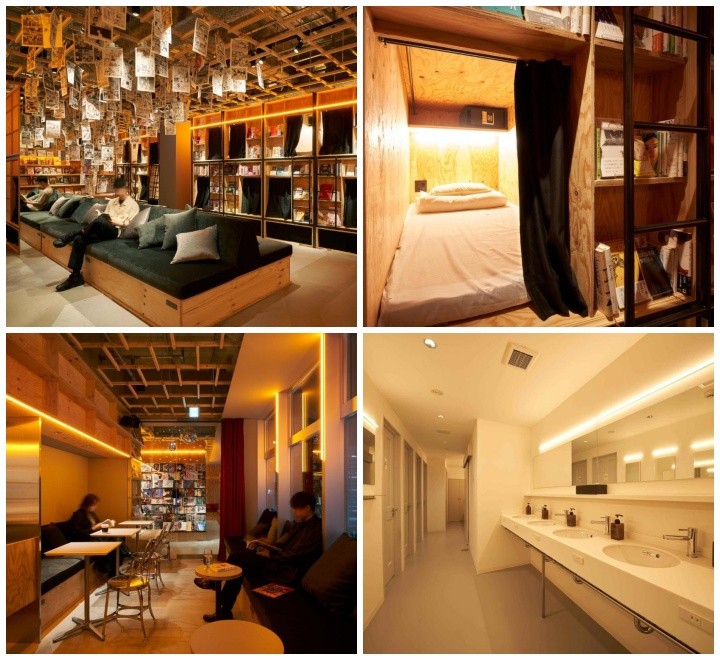 Book and Bed offers a unique stay in Shinjuku – bookworms will love it here. You'll get to stay in a bunk bed with a surrounding bookshelf, which is like sleeping in a library. Other than the lounging area in the shared dorm, you can stay at the cafe, order drinks and pastries, and pair them with an interesting paperback from the shelves. Book and Bed is also near popular attractions such as the Godzilla Head, Studio Alta, and Tokyo Mystery Circus.
Rates start at P1,434 per night. Book here.
Tokyo W-Inn
Location: 111-0042 Tokyo-to, Kotobuki 4-6-1, Taito-ku, Japan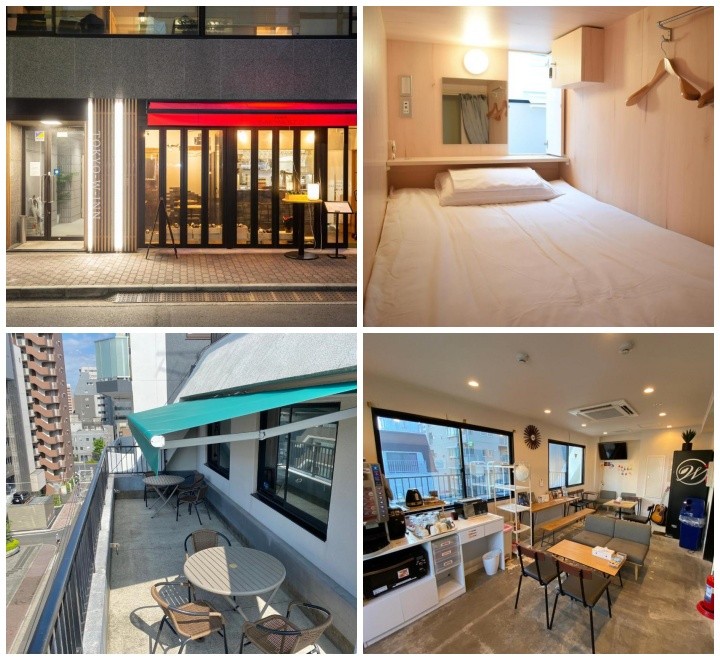 Want to experience a capsule hostel? Head to Tokyo W-Inn in Asakusa, which offers a view of Tokyo Sky Tree from its shared balcony. They have family rooms and double rooms, but the bunk beds are more popular among solo and budget travelers. The hostel's strategic location will lead you to nearby convenience stores, cafes, restaurants, and train stations. You can also enjoy coupons for nearby restaurants and Hanayashiki. Guests can also use a shared lounge.
Rates start at P1,630 a night for an 8-bed female dormitory room. Book here.
Grids Tokyo Ueno Hotel & Hostel
Location: 110-0005 Tokyo-to, Taito-ku Ueno 7-10-4, Japan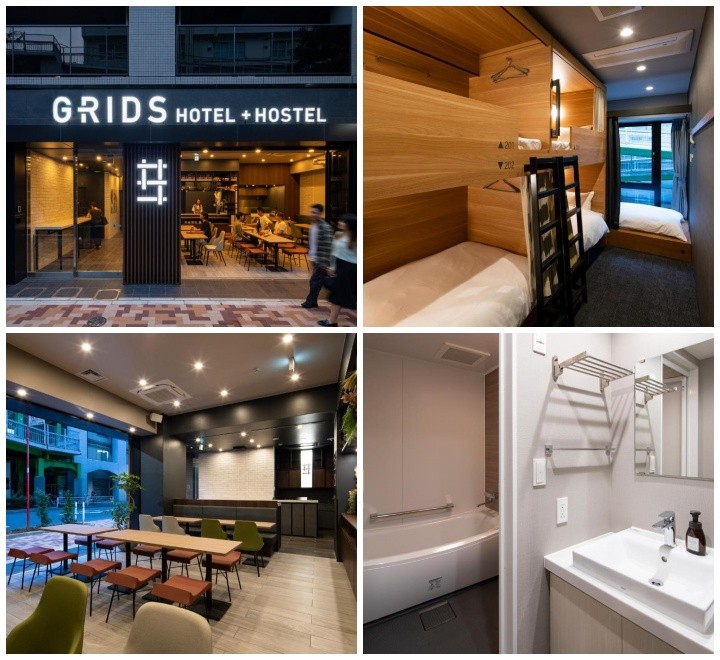 Nestled right in the heart of Tokyo, Grids Hotel & hostel is a three-star stay that has air-conditioned rooms, free WiFi, and an in-house bar. The dorm room is perfect if you're traveling as a group – it has a nook by the window where you can hang out with friends or family! For an additional fee, guests can also enjoy an a la carte or continental breakfast. Nearby attractions include Tokyo National Museum, Hyokeokan Asian Gallery, and Kissho-in Temple.
Rates start at P1,243 per night for a bed in a 6-bed female dormitory. Book here.
Guest House Tokyo Azabu
Location: 106-0044 Tokyo-to, Minato-ku 1-17-9 Annex Higashiazabu, Japan
Aside from its affordable overnight rates, one of Guest House Tokyo Azabu's best features is its location, which is only a stone's throw away from popular destinations in Minato City. Tokyo Tower is only a seven-minute walk away, and a 10-minute walk will lead you to multiple dining options. Transportation is convenient as well, with Akabanebashi Subway Station just a minute away. This guest house has bunk beds for sharing, a lounge with a kitchen and washing machine, and shared bathroom.
Rates start at P906 per night in a dorm room. Book here.
Looking for other places to explore? Join WindowSeat.ph's official Facebook community What's Your Trip PH for more recos!