Live Out Your Mermaid Dreams at This Freediving School in Anilao, Batangas
You don't even need to know how to swim to get started.
by Ina Louise Manto | August 15, 2022
The Philippines is one of the best snorkeling destinations in the world and it would be a waste if you won't get to see it. While scuba diving will give you that ~security~ of never running out of air while underwater, freediving can be a more relaxing experience that will allow you to focus on your breathing and living in the moment. You don't even need to know how to swim to get started at Kataw Freedive Lifestyle Hub:
Make the sea your playground
You don't even have to drive far to live out your dreams of exploring the sea. Anilao is home to not only diverse and vibrant marine life but also Kataw Freedive Lifestyle Hub where you can get started with freediving.
From day trips for introduction classes to weekend fun dives, here are the packages they offer: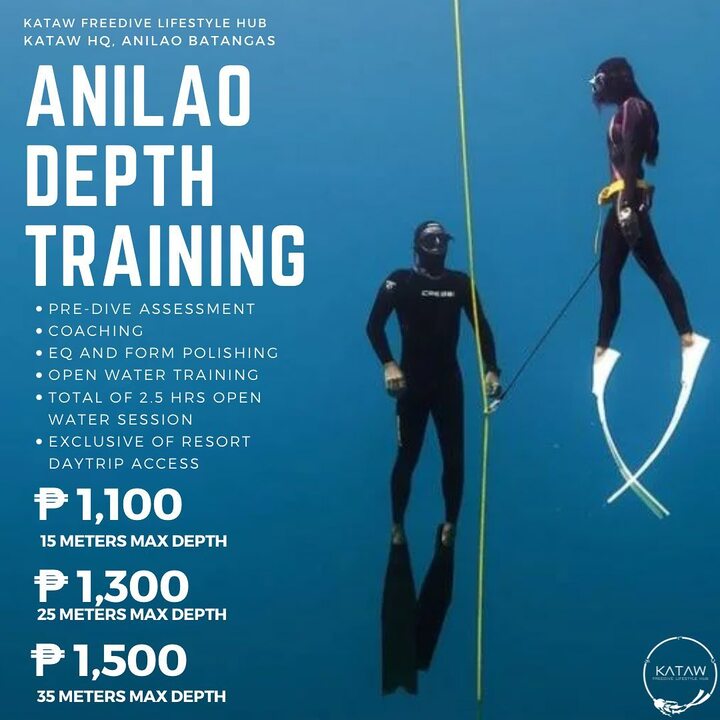 If you're a complete beginner, you can get started with the 15-meter max depth classes, which are also inclusive of exclusive resort use.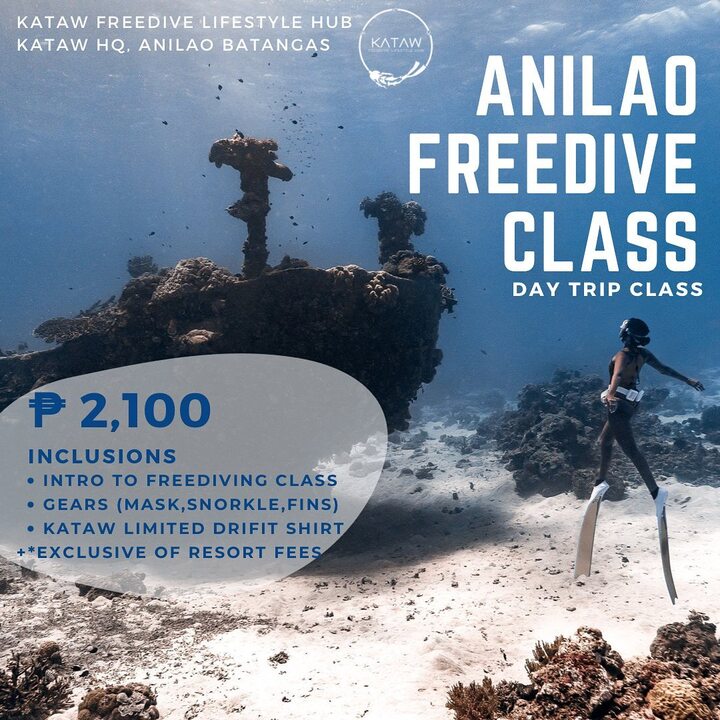 Dedicating a full weekend to freedive? Kataw also has packages that include accommodations.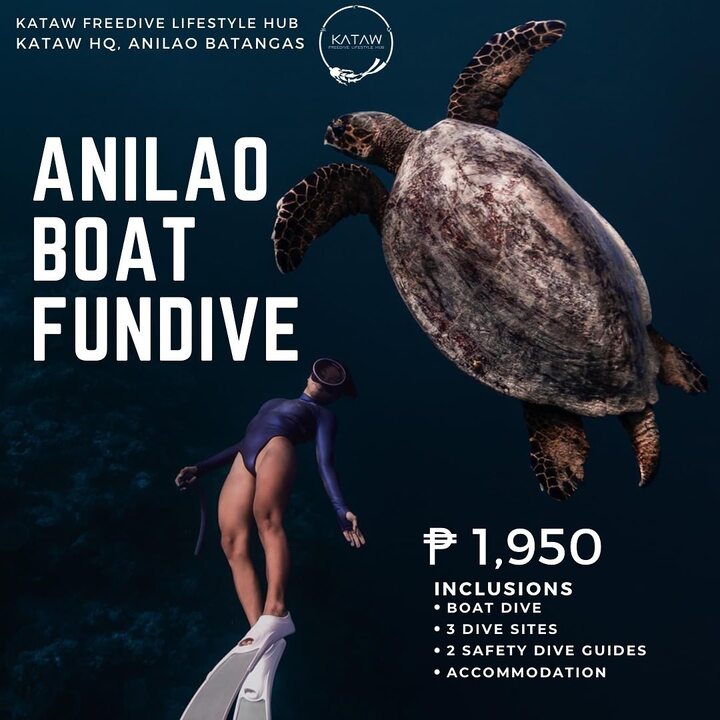 Philippines: The Freediving Capital of the World
Philippines: The Freediving Capital of the World
Therese Aseoche | Aug 11, 2017
For inquiries and more information regarding lessons and packages, send a message on Facebook.