LOOK: Pods of Killer Whales and Dolphins Spotted in Bohol Waters for First Time in Decades
Orcas, or killer whales, aren't as menacing as their name makes them out to be.
by Kyzia Maramara | July 14, 2020
In the three months that Bohol stopped entertaining tourists due to the coronavirus, rarely-seen sea creatures emerge from the ocean. Pods of dolphins and killer whales have been sighted near Garcia Hernandez town in Bohol.
As early as June 29, residents have reported seeing the sea mammals which most say they have last seen some decades ago. This excited the residents nearby which encouraged them to go out at sea and observe the creatures from afar. Most, like Jervz Galido, were not disappointed.
On July 11, Galido went out at sea with his family to go dolphin watching but was instead surprised by about 8 to 10 killer whales swimming beside their boat. He uploaded the video on social media which currently has 519k views.
Allan Poquita, the director of the Bureau of Fisheries and Aquatic Resources in Central Visayas, said that killer whales are migratory animals and are possibly in Bohol waters to look for food. He also reminded the residents to be wary about interacting with the creatures.
Killer whales and dolphins were a usual sight before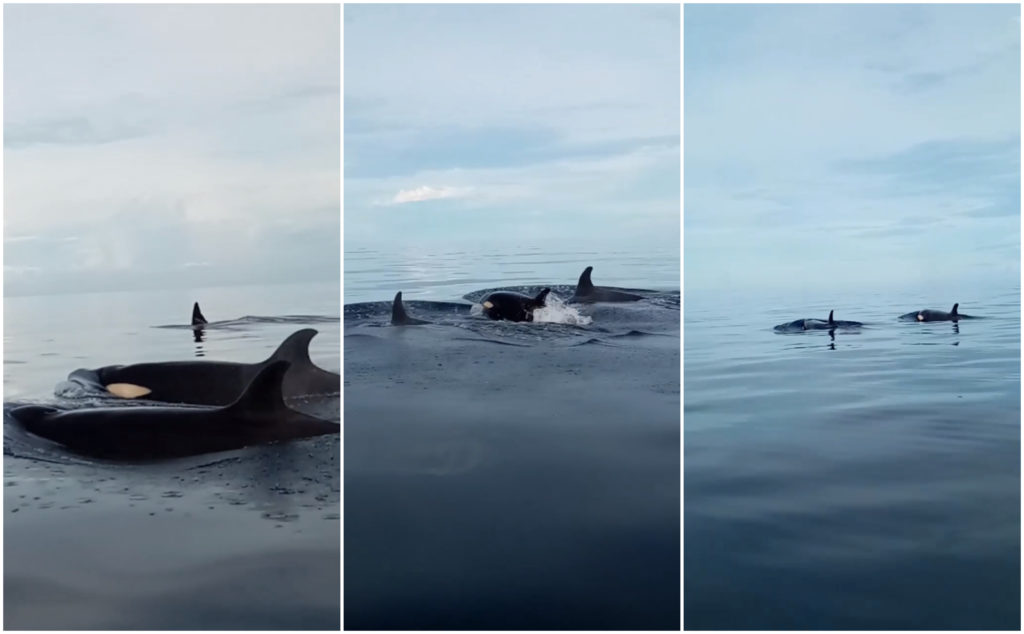 Orca whales or killer whales aren't as menacing as their name makes them out to be. According to National Geographic, they are the largest of the dolphins and one of the world's most powerful predators. But even though they have a diverse diet of sea creatures and marine mammals such as sea lions, seals, penguins, and even sharks, they have never fatally harmed humans. Orcas can grow up to 32 feet which is almost the length of a bus, and they're recognizable by their black-and-white coloring.
The Bohol Sea used to be a breeding ground for whales and dolphins decades ago. Fishermen sighted them frequently back then but rampant hunting in the 1990s caused the creatures to avoid those parts of the ocean.
The Philippines passed the Fisheries Administrative Order 185 in 1992. It sought to protect marine mammals and banned the hunting, catching, selling, or transporting of dolphins and whales.
READ MORE:
LOOK: Human-Sized Bats Exist and They're Found in the Philippines
Second Otter Species Discovered In Tawi-Tawi
Incredible Drone Footage Captures Thousands of 'Pawikans' in the World's Largest Breeding Ground