The Secret Paradise that Is Koh Phangan, Thailand
45 minutes away from Koh Samui lies a quiet refuge.
by Ysabel Pascual | March 22, 2017
Forget the more developed beaches of Pattaya or Phuket, Thailand. Where you should really be headed for some sun and truly adventurous trips is the island of Koh Phangan. Just a 45-minute boat ride from its more famous neighbor, Koh Samui, this secret paradise has so much to offer — if you'd just give this quaint island a shot.
Although Koh Phangan is largely famous for their Full Moon parties (located in Haad Rin), where dwellers from all over the globe gather to dance along to techno music and get lathered in glow-in-the-dark paint under the most beautiful view of the full moon, you can plan a short trip to Haad Tien where you will find secluded beaches, yoga classes, and the most authentic Thai food there is to be found.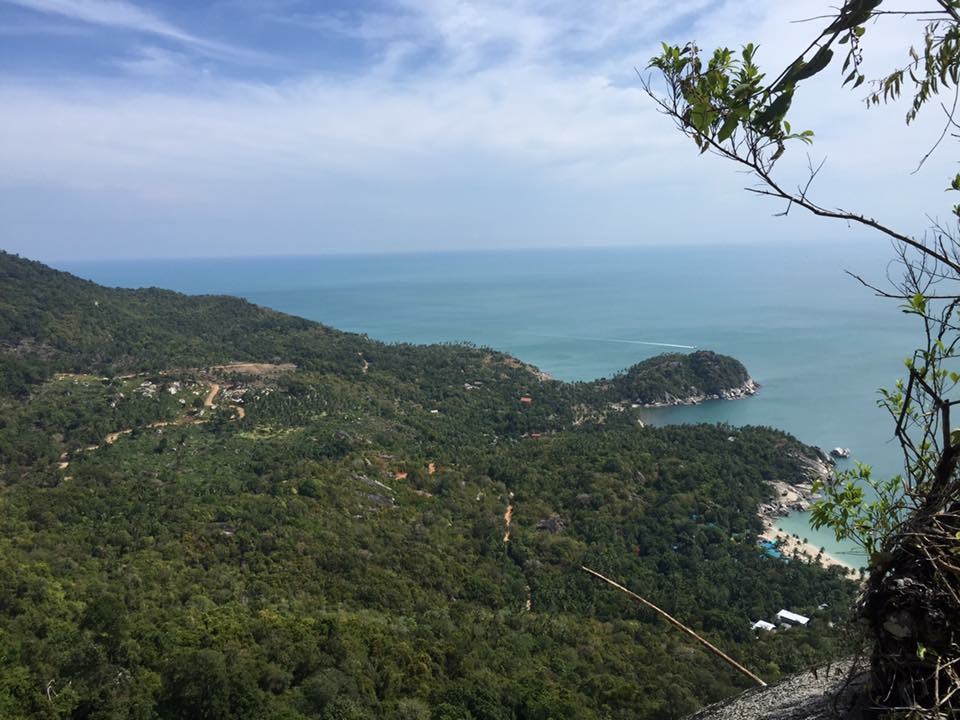 Haad Tien is a two-hour hike from Haad Rin, which is in itself a wonderful experience. The hike is filled with glimpses of the ocean below, peaking through the thick array of trees. The terrain could be difficult for those not used to taking a dive into the deep green jungles that offer surprises with each step and turn. Out of nowhere, however, you are greeted with almost untouched beaches and a community of free spirits — hippies, if you will call them that.
Take yourself to The Sanctuary and have a survival ball to revitalize your energy, rent a beach hut at Beam Bungalows, or walk a little further to Why Nam beach. A handful of people, a slack rope and a pair of floaters will give you the most laid back experience of your life.
If you have more time to spare, spend the whole month at this "hippie beach" — maybe even take a yoga training course. Beam Bungalows offers an Ashtanga Vinyasa teacher training course year-round with the most experienced teachers. You will sleep, eat and breathe calmness by the time you decide to leave.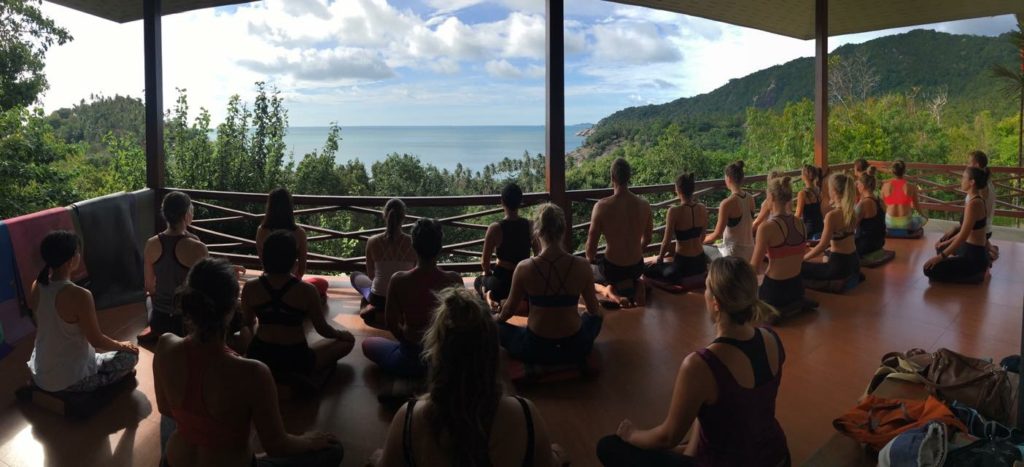 Admittedly, such an experience isn't exactly everyone's cup of tea. But if you keep an open mind and are up for an immersive adventure that you can't find just anywhere else, Koh Phangan is a traveler's dream come true. Scratch that itch, take that plunge, and grab a yoga mat while you're at it.
All photos courtesy of Ysabel Yupangco Pascual.