Stunning Locations Featured in 'Descendants of the Sun' You Can Visit IRL
That place in Greece, though!
by Andy Flores | August 09, 2016
A TV drama about the love story between a doctor and a soldier isn't the kind of show that would normally give its audience serious wanderlust…but that was then.
Enter Descendants of the Sun (DOTS), Korea's recent, record-smashing drama that didn't just set hearts aflutter with its charming lead couple, Dr. Kang Mo-yeon (Song Hye-Kyo) and Captain Yoo Si-jin (Song Joong-ki), but also gave its viewers a visual extravaganza with its impeccable cinematography, which, every so often, highlighted very stunning locations.
Whether you're a fan of DOTS or not (how can you not be?), here are eight places featured on the show that are much worth the visit:
Camp Greaves DMZ Experience Center
137, Jeoksipja-ro, Gunnae-meyon, Paju-si, Gyeonggi-do, South Korea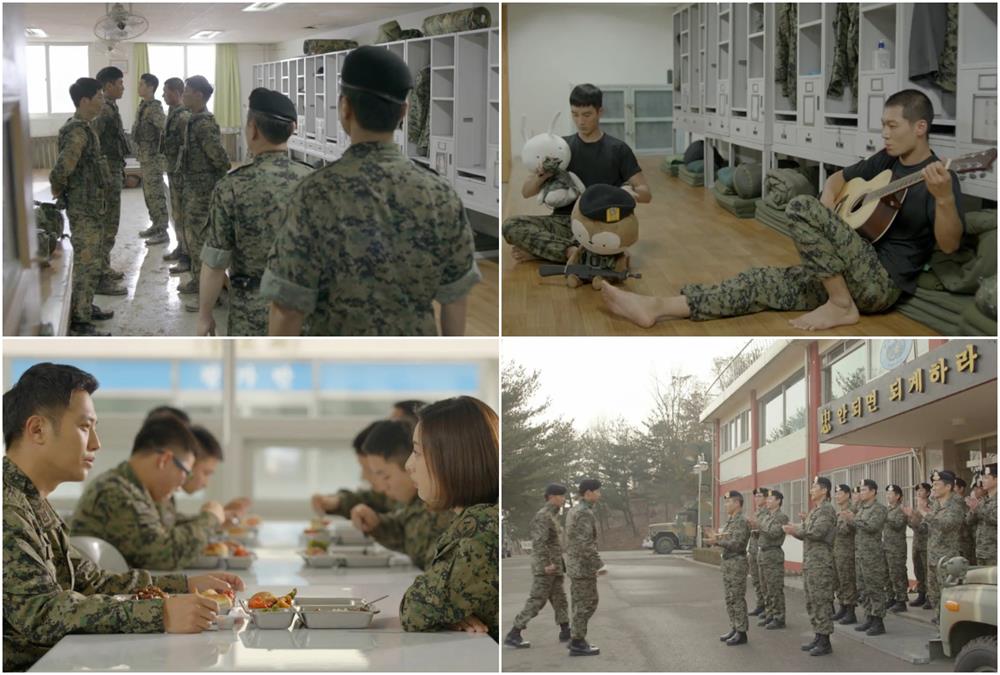 The site that served as the military headquarters of Captain Yoo, and the soldiers in the Urk dispatch troops, can be found at Camp Greaves DMZ Experience Center, a former US Military Base two kilometers from the southern boundary line of the Demilitarized Zone.
Individual sightseeing is strictly prohibited, so a group of 30 or more is required for visits, and reservations must be made at least two weeks in advance through an authorized agency. Organized tours provide themed programs for visitors, including walking tours along the DMZ Cease-fire Line, DMZ ecological cultural classes, and more.
Bundang Jeongja-dong Café Street
162-4 Jeongja-dong, Bundang-gu, Seongnam-si, Gyeonggi-do, South Korea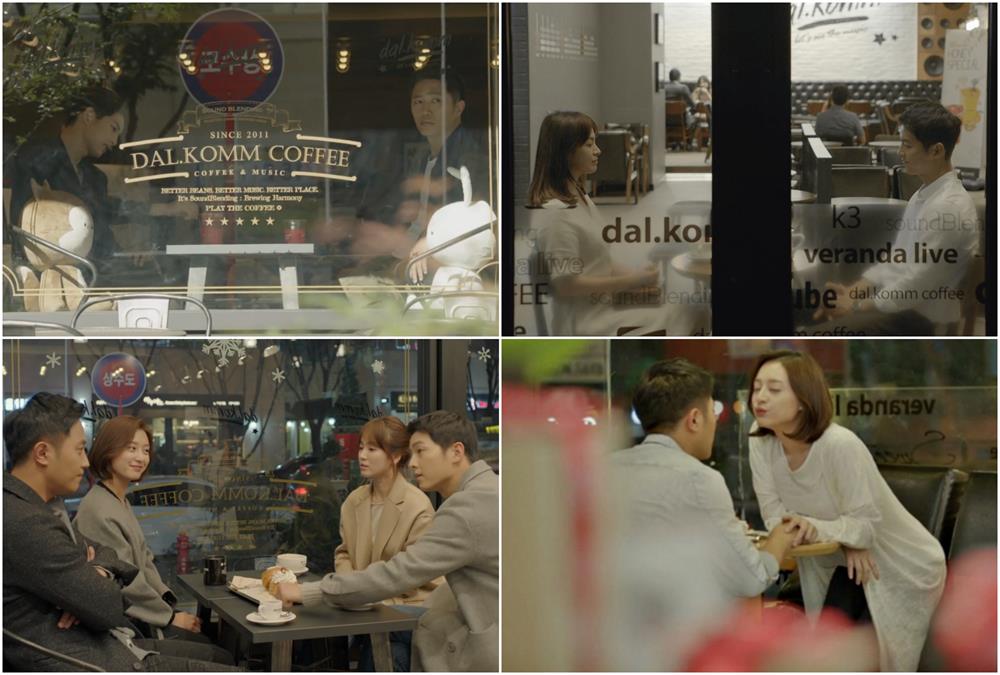 Found along the 500-meter stretch of road at Jeongja-dong, Bundang-gu, Seongnam-si in Gyeonggi-do are cafés including dal.komm Coffee, where Captain Yoo and Sergeant Seo Dae-young (Jin Goo) took their stuffed animal girlfriends (or "comrade", as Captain prefers to call his)—and, eventually, their real SOs—on a date. Feel free to ask the barista what the characters in the show ordered so you can also try their favorite drinks and complete the experience.
Tip: dal.komm Coffee appeared more than once in the show, and each scene that featured it was shot at a different location. If you want to visit the branch where Dr. Kang broke up with Captain Yoo, head on over to dal.komm coffee's Songdo outlet (23-5 Songdo 2(i)-dong, Yeonsu-gu, Incheon, South Korea). You can also check out dal.komm Coffee's Yangjae branch (67-7 Yangjae 1(il)-dong, Seocho-gu, Seoul, South Korea) to check out where Sergeant Seo and Lieutenant Yoon Myeong-Ju (Kim Ji-won) sat down for a meet-cute moment.
Taebaek Hanbo Exhausted Mine
140-8, Tong-dong, Taebaek-si, Gangwon-do, South Korea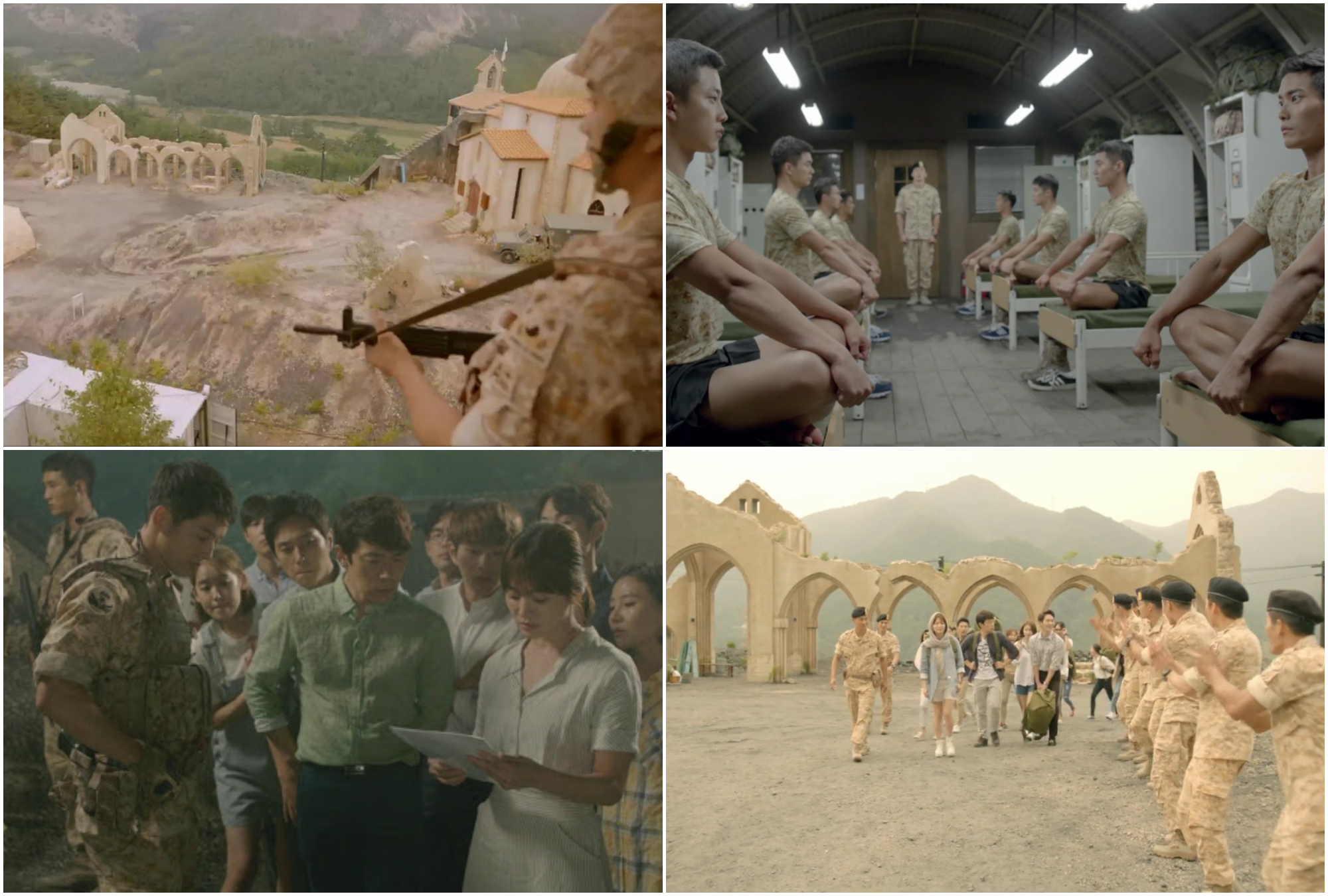 The military base in the fictional country Urk was built over an old coal mine in the Gangwon Province. Tourists flocked to the location hoping to get a glimpse of Urk's military barracks where most of the events in the drama took place. What they saw, however, was nothing like what they remember from the show, since the set was torn down after filming wrapped up last November. With the Taebaek mine rising as a tourism magnet, the Korean Government is considering rebuilding the set to attract more visitors.
Samtan Art Mine
1445-44, Hambaeksan-ro, Gohan-eup, Jeongseon-gun, Gangwon-do, South Korea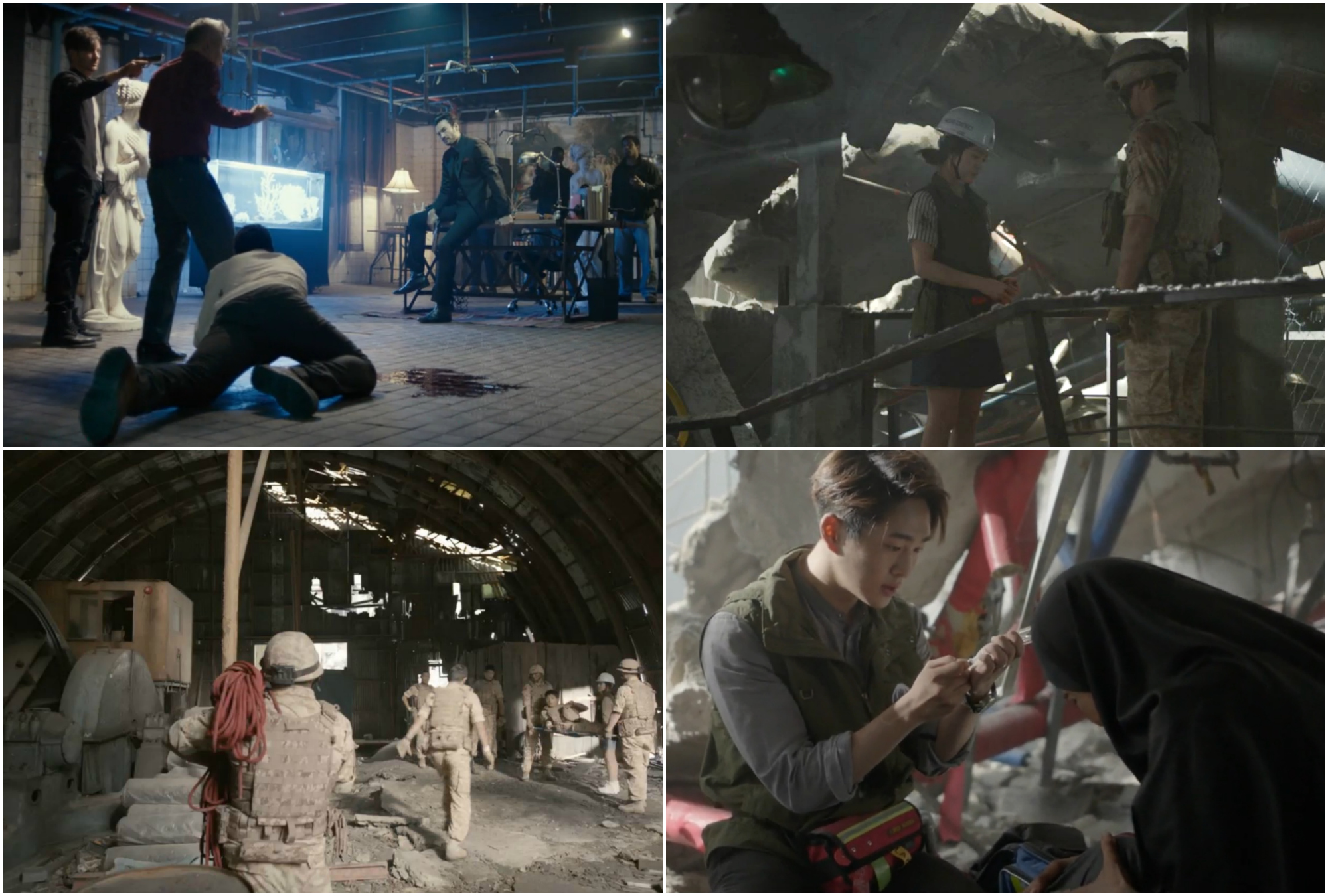 This abandoned coal mine-turned-cultural art complex at the foot of Hambaeksan Mountain provided the underground setting for the show's post-earthquake scenes and served as the hideout of Ryan Argus (David McInnis). Today, Samtan Art Mine is made up of an art center, a winery, a restaurant, a rail museum and other facilities for artists and tourists alike.
Seorae Galmaegi
191-5 Hwigyeong-dong Dongdaemun-gu, Seoul, South Korea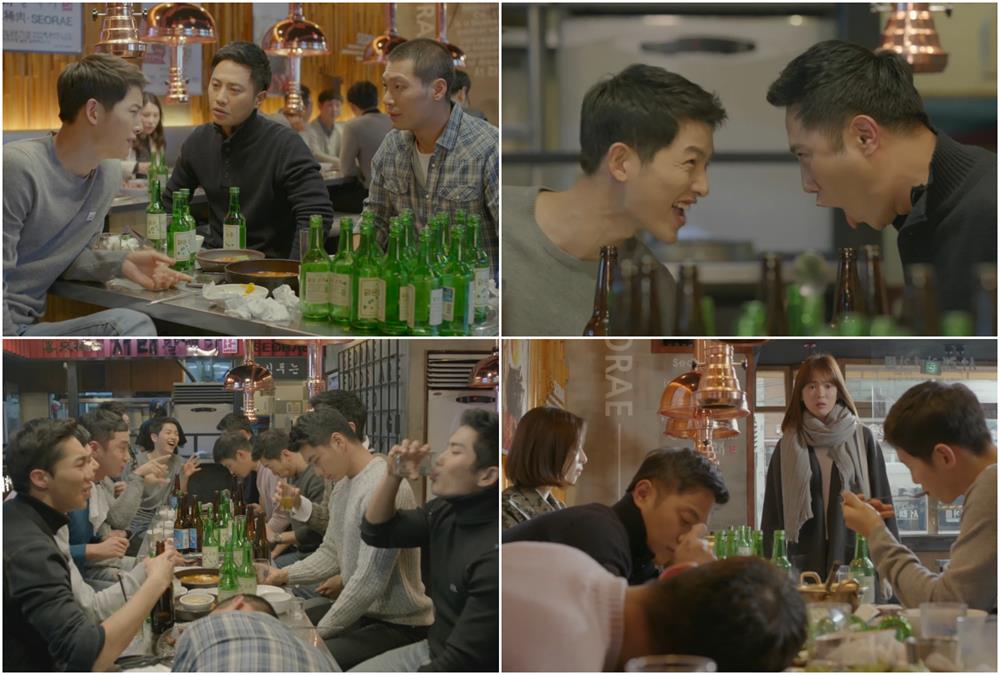 You might remember this restaurant as Team Alpha's go-to drinking place where they held a lengthy soju session to celebrate their return in Korea. A well-known barbecue resto in Seoul, Seorae Galmaegi has a modern rustic vibe.. Their delicious offerings are moderately priced, so a visit definitely won't break your budget.
Sanjang
143-30 Seogang-dong, Mapo-gu, Seoul, South Korea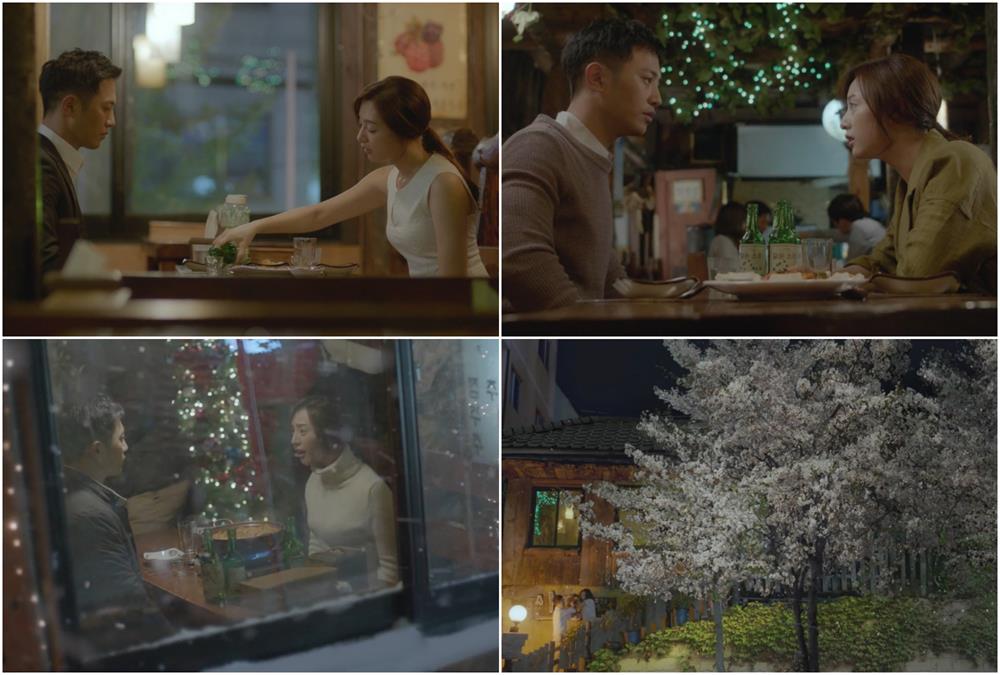 Remember that cozy bar where Sergeant Seo and Lieutenant Yoon went to drink as their relationship developed? It's Sanjang, which is loosely translated as "hut"—a fitting name for an intimate drinking place with an old-time feel to it. Sanjang is famous for their dongdong-ju (Korean rice wine), so make sure to have a swig of it when you stop by.
Arachova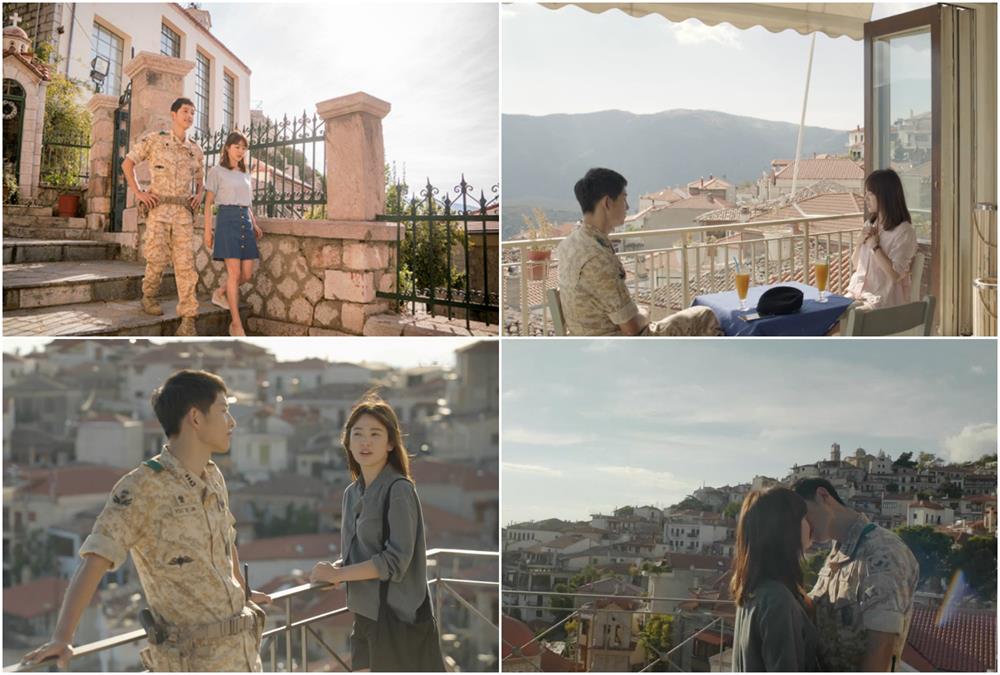 A beautiful mountain town in Boeotia, Greece, Arachova served as the show's urban setting in the fictional country Urk; characterized by picturesque old districts, stone houses, and breath-taking mountain views. Handicraft stores where local artisans sell rugs, embroidered goods, and a wide array of handmade souvenirs line the central road. Although Arachova is a fine pick for a summer holiday, it's best visited in the winter if you want to experience skiing down the slopes of Mt. Parnassos.
Zakynthos Island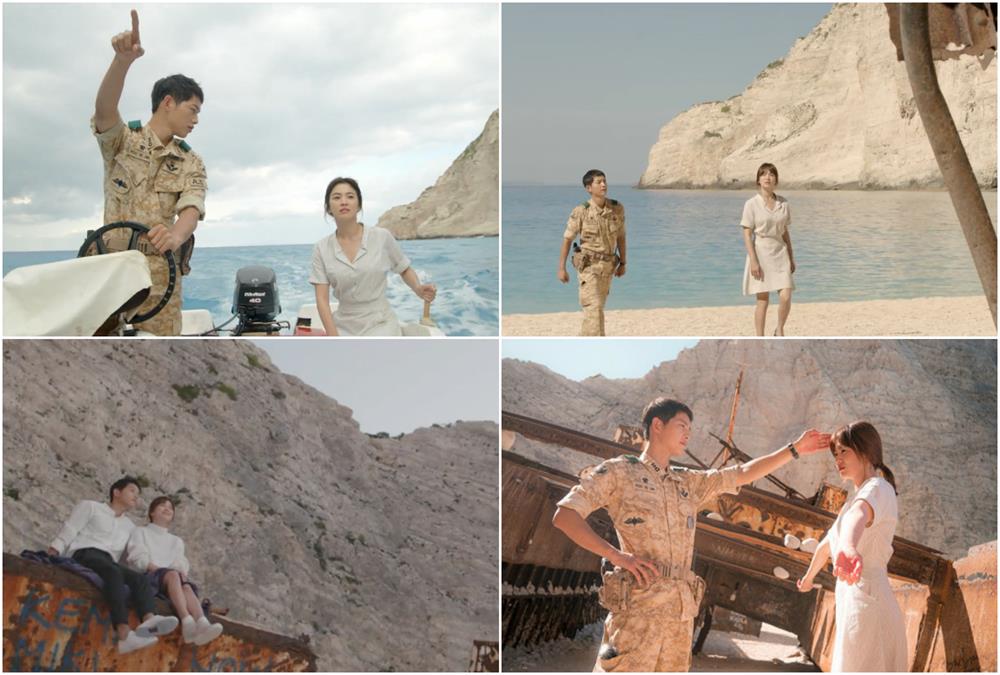 Tagged as the Green Island, Zakynthos in Greece is the third largest Ionian island that attracts tourists for its white sand beaches and clear blue waters. Zakynthos' underwater caves make it a popular scuba diving spot. If you want to set foot on the site where Dr. Kang and Captain Yoo shared some of their sweetest moments, take a boat ride to the gorgeous Navagio Beach, where a shipwrecked freightliner from the year 1980 rests on the cove's sandy dunes.
Which ones do you want to visit first, DOTS fans?
Also read: 
The TV and Movie Tour Every Film Junkie Shouldn't Miss in New York City
8 Romantic Location Tours for TV and Movie Junkies
Dream Movie Itinerary: A 'Before Sunrise' Tour of Vienna, Austria