London: Meeting the Detective in Baker Street
Wincy Aquino Ong, a Sherlock Holmes fan, visits Baker Street.
by Wincy Aquino Ong | August 24, 2015
Flashback: 1986. I was four.
My dad rented a Betamax copy of this strange and scary film. Young Sherlock Holmes—the words written with Pentel pen on the sticker label.
To a pair of eyes just four summers worth, the movie was an out-of-body experience. My gelatin of a brain could barely follow the plot, but it was my senses that imbibed everything.
The foggy sidewalks. The shop windows that displayed silverware.  The horse-drawn carriages. The trench-coated people of Victorian England. And of course, the shadows of the gangly gumshoe and his chubby associate Dr. Watson.
After repeated viewings, I was hooked on Sherlock Holmes.
Worth a throwback too was the summer of 1998. Bored to death in the suburbs of Quezon City. Desensitized to grunge music and first-person-shooter games. Disinterested in billiards and meeting with Paulinians in Robinsons Galleria.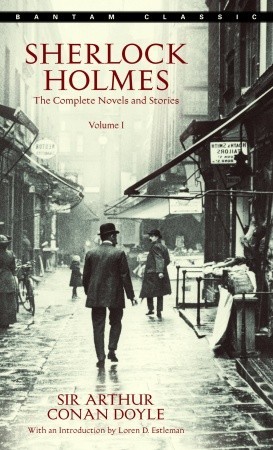 With the little allowance I had, I snatched a copy of Bantam Classic's Sherlock Holmes: The Complete Novels And Stories: Volume One in National Book Store. (What a nerd!) At just around 300 pesos, it was thick as a PLDT telephone directory, heavy in my hands like Christmas ham. And this was no abridged version of the canon: the stories were written in its original Victorian English, with sentences that stretch out to paragraph-lengths.
I calculated that the book would last me until the end of summer. It did. I became a legitimate fan of Sir Arthur Conan Doyle's body of work.
Elementary, My Dear Wincy
Flash forward: 2015.
I'm 33. Married. A copywriter with some savings to spare. Still the Sherlock Homes fan.
So it was with much thrill (despite the jet lag and a fiasco that concerned forgetting my passport in Heathrow) that we rode the Underground train to Baker Street Station.
The Tube's doors opened with a hiss.
As I soon learned in my commutes, each Tube station in the city was designed fittingly to the tourist sights nearby. (Nice touch, Mayor of London.)
Holy Hound of Baskerville, Batman! The Baker Street Station was Sherlock Holmes-themed! The tiles on the ground bore patterns straight out of the 1800s. Deerstalker caps and pipes were sold in the tabloid stands. On a wall was a mosaic that formed the silhouette of the great detective's head. Embarrassment be damned, I had to take a photo, much to my wife's—ever the hipster's—chagrin.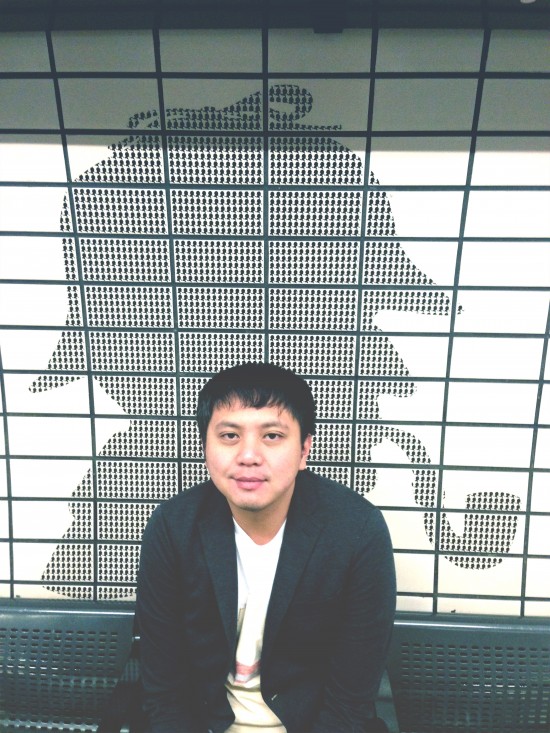 Baker Street in the Sunshine
A walk up the stairs, and lo and behold! Baker Street in the sunshine—a tourist trap to the nth power that I saw Union Jack flags in my sleep that night, yes—but nonetheless a street so enchanting.
"If foreigners go to Intramuros for that slice of Filipiniana, Baker Street is where you go to for all your Anglophiliac needs," our friend said.
And right she was: Baker Street wasn't only home to The Sherlock Holmes Museum. Situated next to one tourist trap after another were The London Beatles Store, Madam Tussauds, an assortment of Celtic-themed pubs and souvenir shops hawking those ubiquitous Keep Calm shirts. And if you can devote ten minutes of walking, Abbey Road Studios (a.k.a. the world's most famous pedestrian lane) is just right around the block.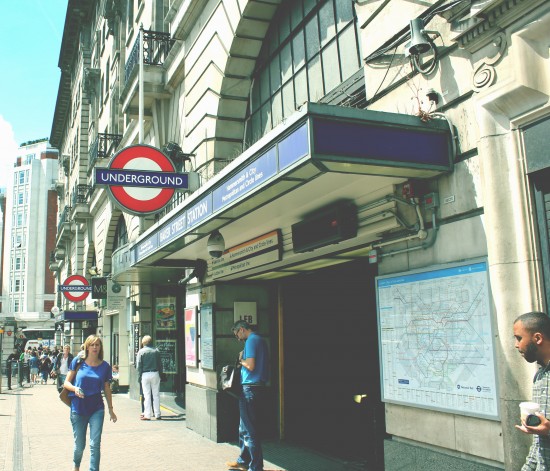 A few paces by the sidewalk led us to 221B Baker Street, or more famously, The Sherlock Holmes Museum. An usher dressed as a Bobby (yes, those Victorian police officers with funny hats), told us the tickets to the museum were sold inside the gift shoppe.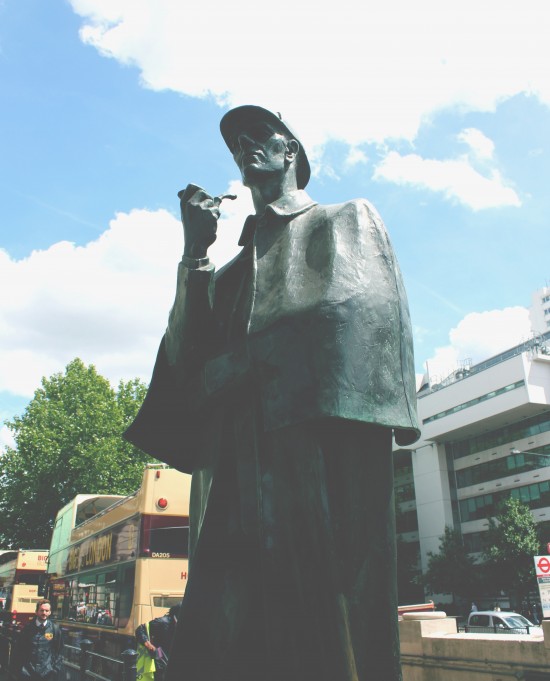 The line was long. Thankfully, there was a lot for the eyes to see while waiting. DVDs of all the Sherlock Holmes films from Basil Rathbone's to Robert Downey Jr.'s. Collectibles from BBC's Sherlock TV series. Tomes after gorgeous tomes of Sir Arthur Conan Doyle's mysteries. Again, much to my wife's chagrin, I couldn't resist it: I grabbed a deerstalker cap from the shelf, put on my best Benedict Cumberbatch face, and took a selfie.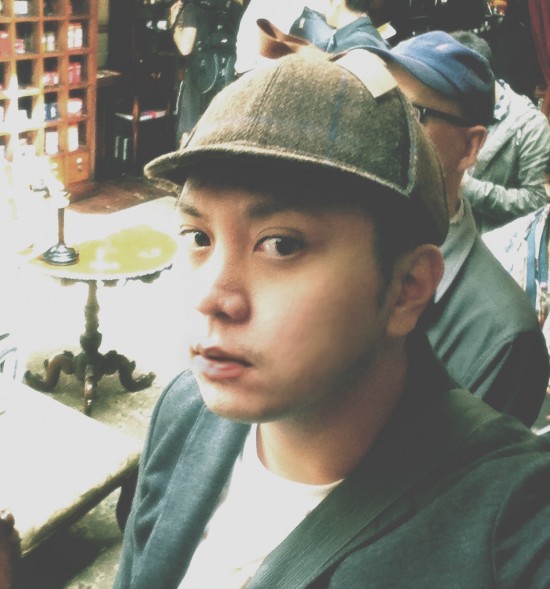 So in we went to Sherlock Holmes' humble abode. Of course, it's not the real McCoy. It's a simulation of a middle-crust Englishman's flat in the 1800s. We were expecting a Carlos Celdran analog—perhaps a costumed Dr. Watson or Mrs. Hudson to walk us through the rooms, but I overheard a Korean tourist telling his group that it was a self-guided tour.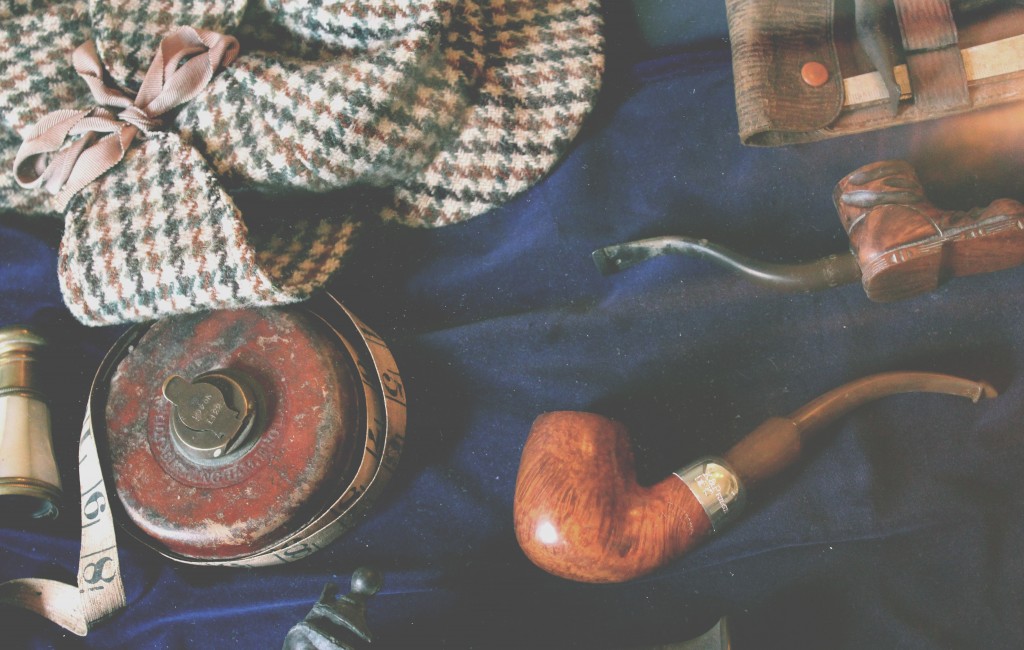 As is typical of London dwellings, the museum had a vertical orientation. In this museum, you'd slink through claustrophobic staircases to gander at four floors brimming with artifacts.
An antechamber with a fireplace greeted us—its centerpiece was a life-size bust of Sherlock Holmes. A girl in a nursemaid outfit would have perfected the fantasy had she not been playing Candy Crush on her iPhone. (Poor lass was probably an intern with a student loan. Oh, the economy!)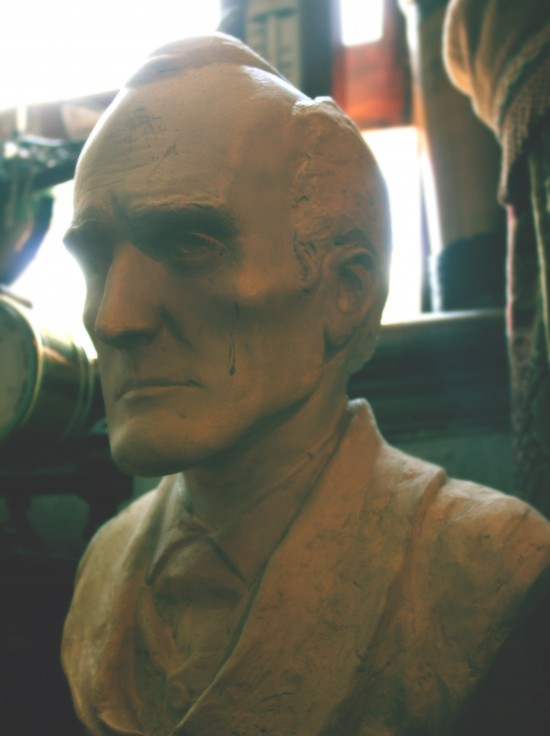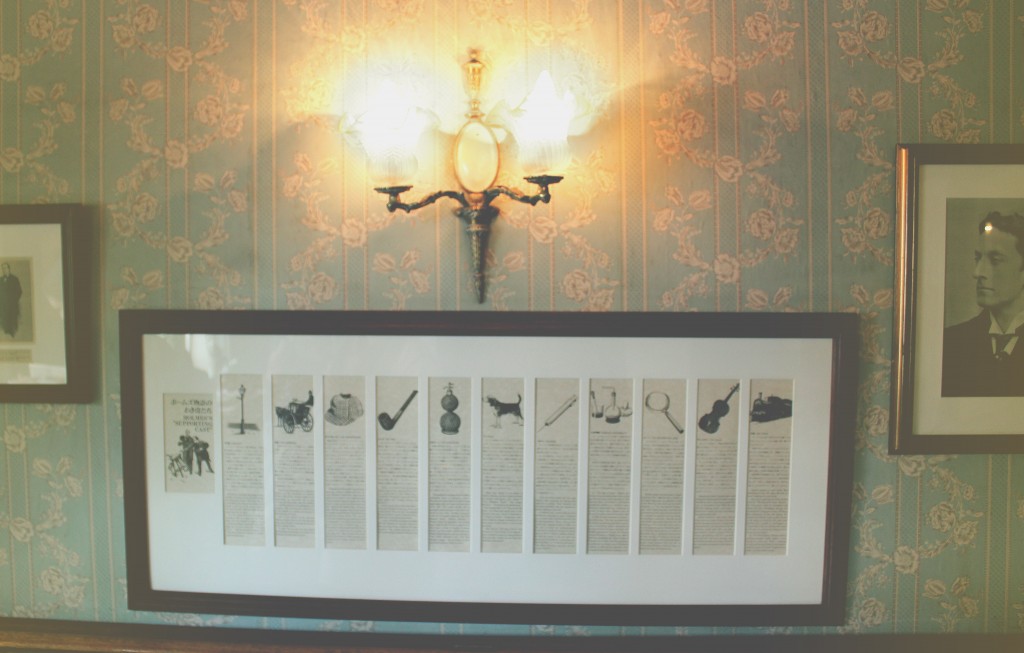 Murders And Mayhem In Waxwork
A stroll up the top levels showed items culled from Sherlock Holmes' many fictional exploits. The most famous and most clichéd of which is the cape he wore for The Hound of the Baskervilles. But what truly sent shivers up my spine were the wax figures depicting key scenes from Doyle's classic whodunits. Talk about the Uncanny Valley.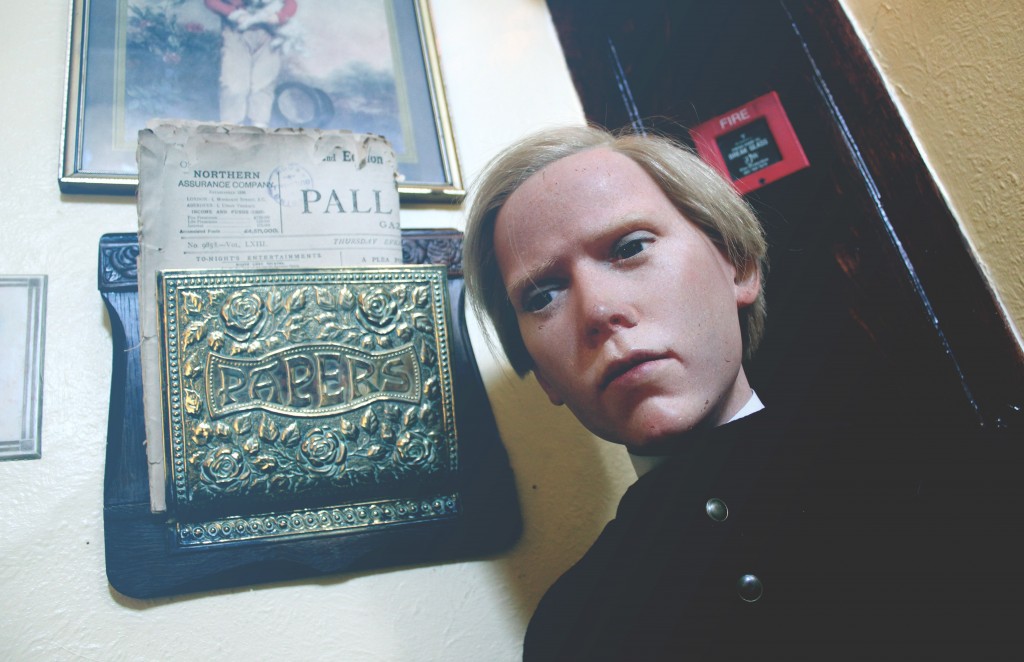 This one is a set-piece from my personal favorite The Red-Headed League—perhaps the cleverest bank robbery to be pulled off were it not for that meddling detective.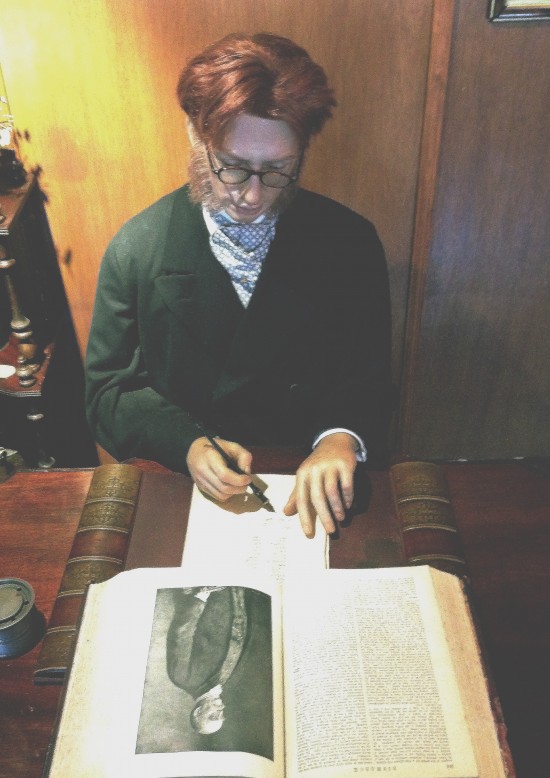 Done in exceptional waxwork, this is from A Scandal In Bohemia, a story that featured American con artist Irene Adler. This display gave me so much nightmare fuel, I couldn't shake the image off my head for weeks.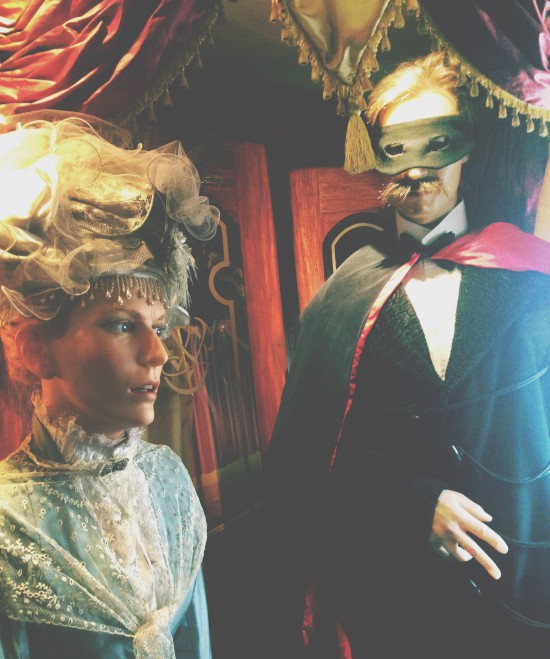 To top it all off, here's the kookiest mystery in Sherlock Holmes lore: The Adventure of The Speckled Bandit—where the murder weapon turns out to be a snake.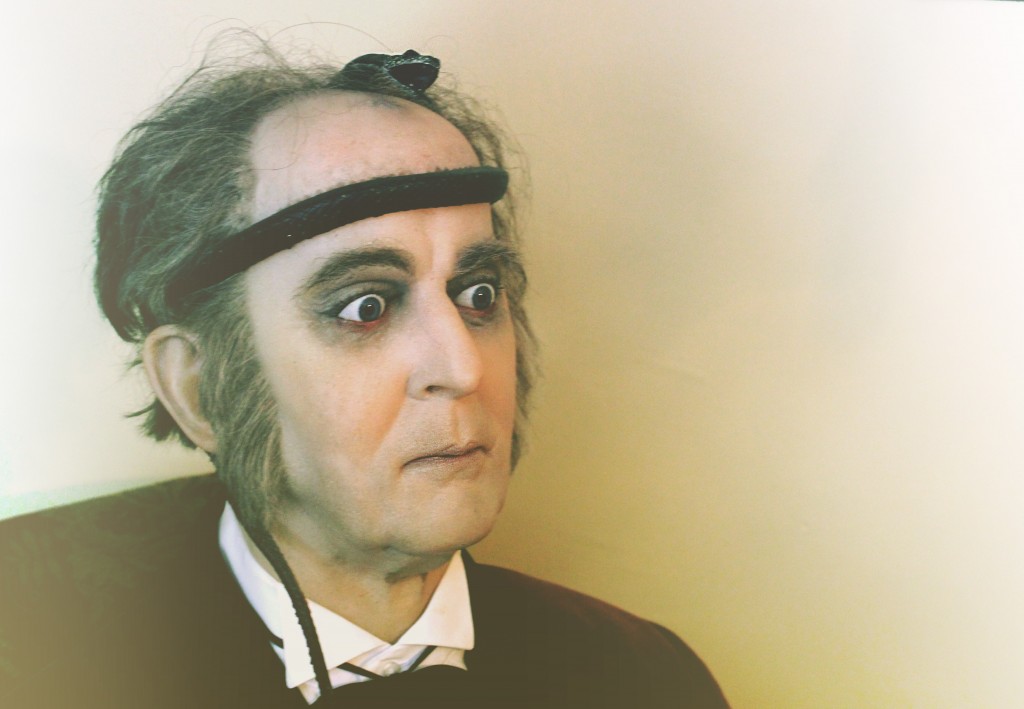 After a good hour taking all that stimuli in, I had a bad case of sensory overload. I was tired and wanted to take a nap back in our flat in Chiswick. But not before I could take a picture of the famous detective's toilet bowl and tell myself, "No shit, Sherlock."
That was a good one. Admit it.