LOOK: This Insta Account Shows How Irresponsible Travelers Are 'Wrecking' Famous Tourist Spots
Pose for the 'gram responsibly.
by Ina Louise Manto | May 15, 2020
A trip wouldn't be complete without a camera gallery that's almost full. You don't always get the chance to visit the same place twice, especially if it's abroad, so photos are a great reminder of the places you saw, the food you tried, and unique experiences. And it doesn't hurt that they also up your Instagram game. Taking photos is fine as long as it's done responsibly, but there are a few overzealous Instagrammers who just can't seem to understand that. The Instagram account Insta_Wrecked is dedicated to highlighting poor behavior from these camera-crazy tourists. Here are some of the mosts shocking stories.
Notting Hill, London
View this post on Instagram
Notting Hill is a picture-perfect neighborhood that looks like it's straight out of the film set (no wonder they made a movie about it!). Lined with townhouses in pastel colors, it's a trendy area in Western London that both locals and tourists love. Here, you'll find several cafes, vintage clothing stores, and antique shops. Every year, more than two million tourists visit for the annual Notting Hill Carnival, which is a 2-day festival full of partying on the streets.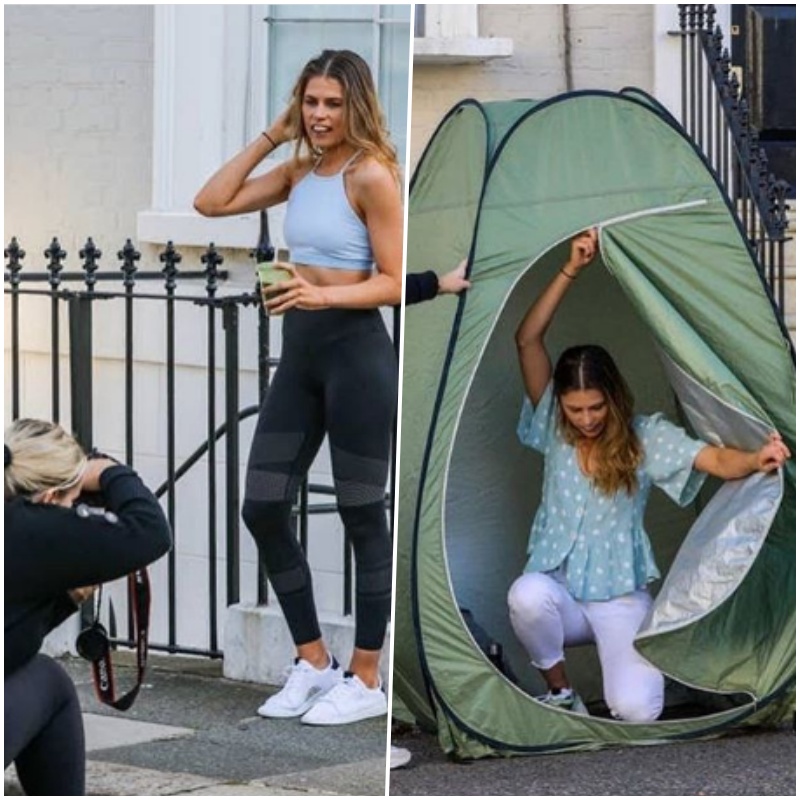 Though Notting Hill's colorful buildings make a perfect background for photos, there are actual residents residing in them. According to Insta_Wrecked, residents have begun getting fed up with the number of people taking photoshoots right in their front porches. To make it worse, some even set up wardrobe changing sets for longer shoots. As a result, some owners have considered repainting their homes in the hopes of making them look less appealing.
Spanish Steps, Rome
View this post on Instagram
A Roman holiday wouldn't be complete without a visit to the famous Spanish Steps in Palazzo Di Bologna.   The 138-steps stairs connect the twin tower church Trinita dei Monti with the Piazza di Spagna, one of the most famous squares in Rome. People visit to simply rest on the stairs and watch the day go by.
However, the influx of tourists has taken a toll on the monument. Though it may be a perfect place for relaxation, irresponsible tourists have left marks and trash from eating, drinking, and smoking in the area. Some even leave their chewing gum on the floor. In 2015, the Spanish Steps closed for a year as Bvlgari funded €1.5 million for its restoration, in celebration of the company's 130th anniversary. The steps have been open to the public since and in 2019; a law was passed that prohibits tourists from sitting, drinking, and eating on the steps to keep it in pristine condition. A fine of €250 up to €450 will be given to tourists who won't comply.
Tulip Fields in the Netherlands
View this post on Instagram
The Netherlands' tulip fields are truly a sight to behold. Hectares of tulips in different colors bloom each spring, which opens for a continuous flow of tourists for two months. Keukenhof flower garden, one of the most famous spots in the country, grows 7 million tulip bulbs each year, attracting 1.5 million tourists from over 100 countries around the globe.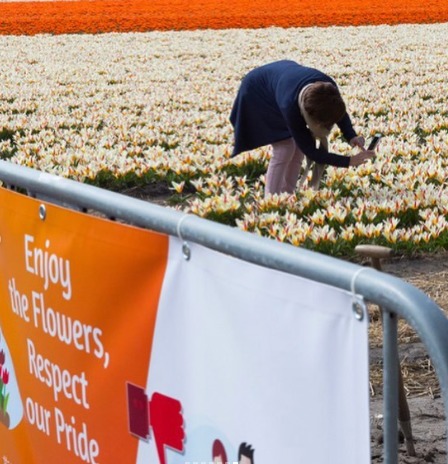 Who wouldn't want to take hundreds of photos in these fields, right? However, an interview with one of the farmers revealed the destruction tourists bring to the bulbs. When taking photos for the 'gram, visitors are oftentimes not satisfied with simply posing beside the fields. According to one farmer, flowers don't grow once the bulbs are damaged. At one point, he had approximately €10,000 damage in one of his fields due to the tourists.
For more stories on famous "wrecked" tourist spots, check Insta_Wrecked on Instagram. 
Some helpful articles you might want to take note of for your next travel:
13 Important Airplane Etiquette Rules Every Filipino Should Know
Eating Out Around the World: A How-To
5 Tips for a Hassle-Free Vacation