Find an Idyllic Beachfront Sanctuary at This Rustic Cottage Airbnb in Cebu
If you're traveling with pets, they're welcome here too!
by Ina Louise Manto | September 03, 2021
Whether you're a local or a tourist coming from a different city in the Philippines, you probably already have your go-to beach resorts around the province whenever you visit or need a quick escape from home. For your next beach getaway, why don't you try spending it somewhere exclusive, where you'll have a two-story story cottage to yourself?
An idyllic cottage by the sea
Nestled in Southern Cebu, Ronda is a small coastal municipality that's just a two-hour drive away from Cebu City. It's the home of quaint beachfront stays like Maison Ulysse, where you can stay for a night or two after exploring nearby tourist attractions. The beach cottage isn't your typical accommodation with modern design and furnishing – it's a rustic and traditional bamboo room that suits the beach setting. It's nestled in a guest house property, which you can also rent separately.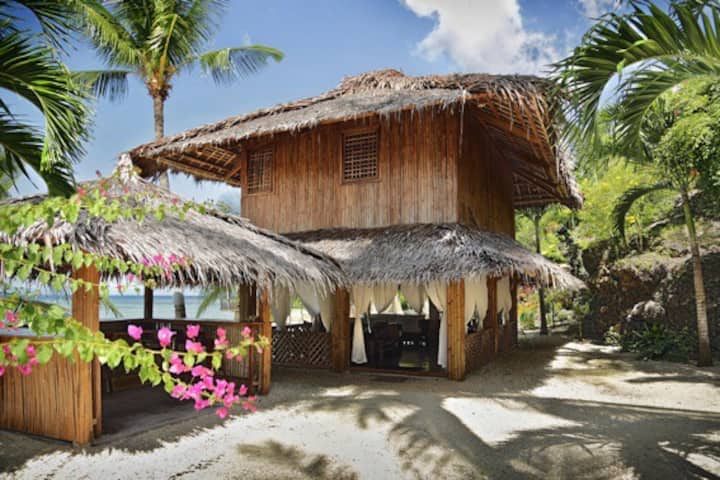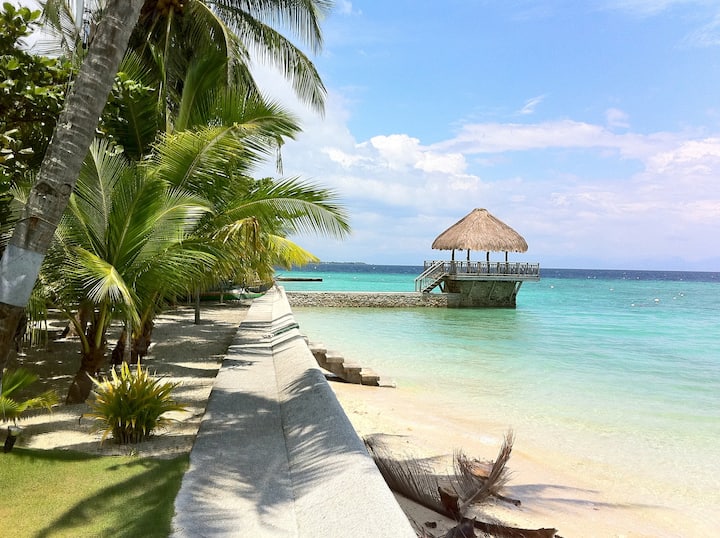 Made with natural materials you'd see in a bahay kubo, Maison Ulysse still exudes luxury, thanks to its furnishings and design. Sheer linen curtains decorate the indoor area, creating a vibe that's practically screaming, "forget everything else, relax, and enjoy the sounds of the waves". This charming room is ideal for two, perfect if you're looking for a romantic beach stay.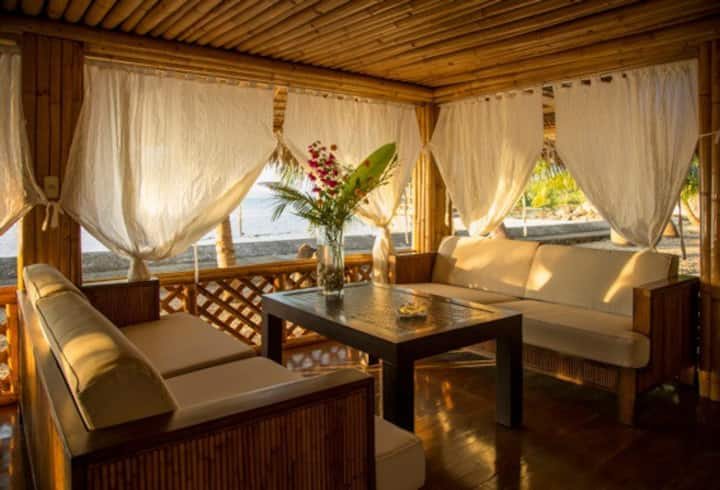 The lower ground has the main lounging area or terrace where you can find couches and sunbeds facing the sea.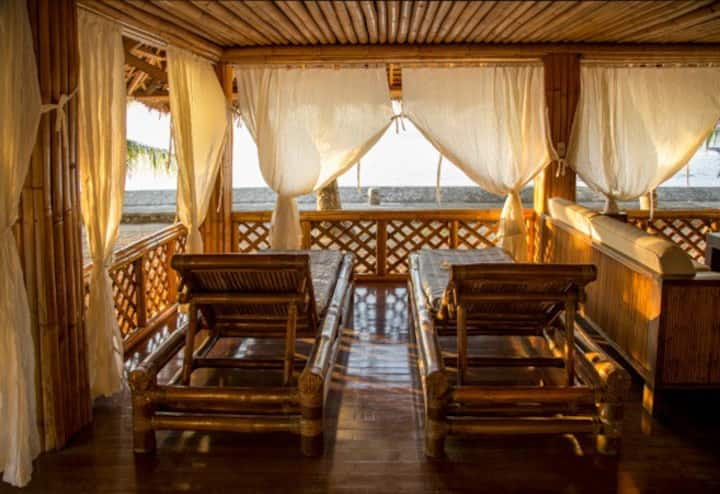 The upper floor has a four-poster canopy bed and rattan rocking chairs, which make the space look cozier and inviting.  With the room's materials, staying cool wouldn't be a problem, especially at night.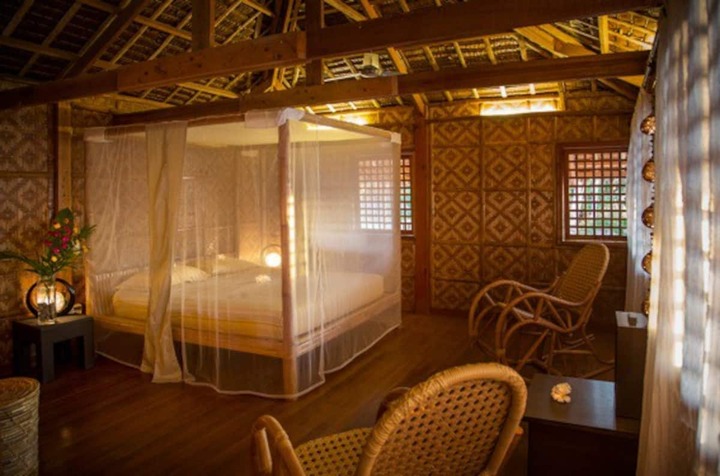 During high tide, you can opt to swim in the private pool facing the sea.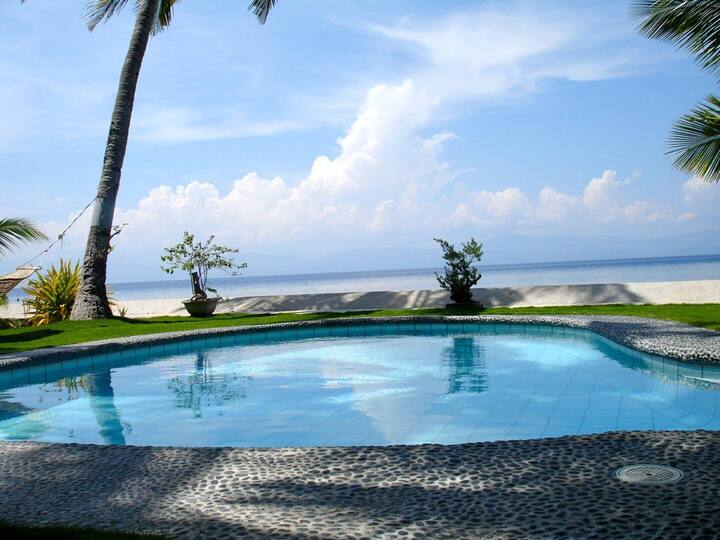 Aside from the panoramic view of the sea, there's a marine sanctuary right in front of the room used as a breeding ground for fish and sea cucumber shells. You don't even have to swim far to enjoy a beautiful underwater view. The owners remind guests not to pick these shells during low tide.
Breakfast is already included in the fees during your stay. Half-board meals and full-board meals may be ordered for lunch and dinner, with rates starting at P800 for one adult.
Rates at Maison Ulysse start at P4,000 a night for two guests.
Book your stay here. For inquiries and more information on travel requirements, contact the Airbnb host. 
MORE: BOOKMARK: Cebu Travel Requirements for Tourists or Non-Essential Travelers