PSA: The Marikina and Antipolo LRT-2 Stations Will Finally Open in June
Travel time will be cut down from 3 hours to 40 minutes.
by Ina Louise Manto | May 26, 2021
After delays, LRT-2's Marikina and Antipolo extensions will finally begin its operation on June 22, giving access to more than 80,000 commuters per day.
Marikina and Antipolo LRT-2 Stations
Pinoys can finally enjoy the much-awaited LRT-2 stations in June, as announced by Transportation Secretary Arthur Tugade in a press conference on May 20.
LOOK: After so many delays, the Marikina and Antipolo stations of the LRT2 will finally open on June 22. This will add up about 80,000 to the ridership of the train line that currently runs between Recto and Santolan. pic.twitter.com/VpJUscSuc0

— Gerard de la Peña (@gerarddelapena) May 24, 2021
The construction of the new four-kilometer extension in the LRT-2 railway began during the past administration. In June 2015, the groundbreaking ceremony for its first phase was conducted, with a construction of a viaduct. The groundbreaking for the two stations was held in 2017 due to various causes like accidents and problems. Finally, in 2021, the project that will link Antipolo to Pasig is operational.
Where are these stations located?
The Marikina Station is located in Marcos Highway corner Imelda Avenue while the Antipolo Station is along the Masinag area in Marcos Highway near SM City Masinag.
The two new station names for the project were officially renamed to Antipolo and Marikina stations from its previous names of Masinag and Emerald respectively. pic.twitter.com/cXDneAdj4u

— LRT2 (@OfficialLRTA) May 20, 2021
Where does LRT-2's East Extension run?
The East Extension starts from the eastern terminus of Santolan Station to Masinag in Antipolo, which runs through two new stations: one in Barangay San Roque, Marikina near Sta. Lucia East Grandmall and another in Barangay Mayamot in Antipolo near SM City Masinag.
This extension has added an additional 4 kilometers of the new line to the existing LRT-2 railway.
How much travel time will be cut down?
Once the extensions are fully operational, the usual three-hour jeepney or bus ride from Manila (Recto) to Antipolo, Rizal will only take 40 minutes, according to DOTr.
How much is the fare?
As of writing, here are the ticket fares in LRT Line 2 both for Single Journey Fare and Stored Value (BEEP Card) Fare: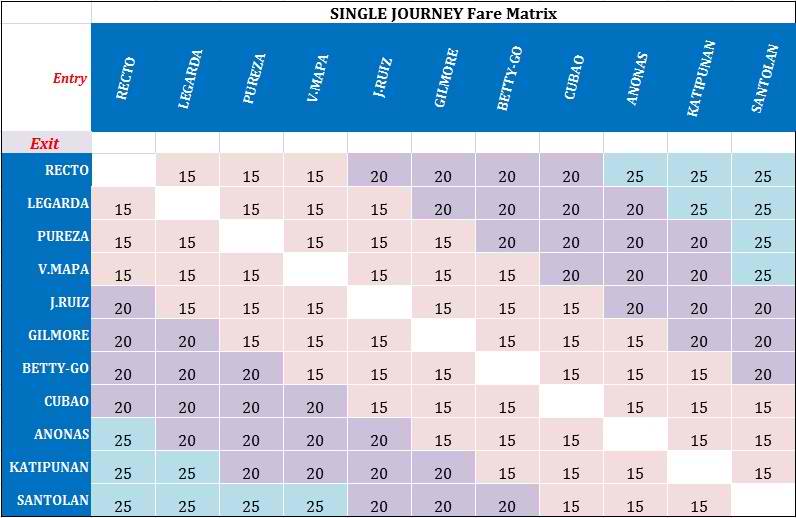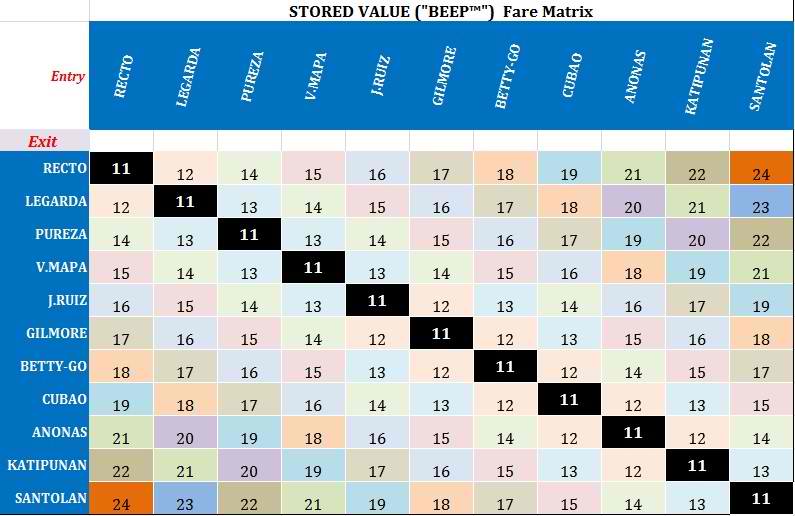 The Standard Stored Value Card (SVC) or BEEP Card is a reloadable card sold for P20 each plus P11 minimum load and is accepted in all LRT/MRT Lines 1, 2, and 3 Stations and other facilities under the DOTr Transpo ™ system.
When did LRT-2 resume full operations?
After the fire carriageway fire that prompted the Santolan and Anonas, Katipunan Stations' closure in October 2019, LRT-2 became fully operational again in January.
What are the LRT-2 operation schedules during the pandemic?
After shortened operations from April 17 to 30 due to rising COVID-19 cases among its personnel, the LRT-2 resumed regular operations beginning May 1:
First Commercial Train Trip – 5:00 AM
Last Commercial Train Trip – 8:30 PM in Santolan and 9:00 PM in Recto
When commuting, be mindful of these safety protocols
Pinoys who commute daily via LRT must be mindful and adhere to the following health and safety protocols during their ride: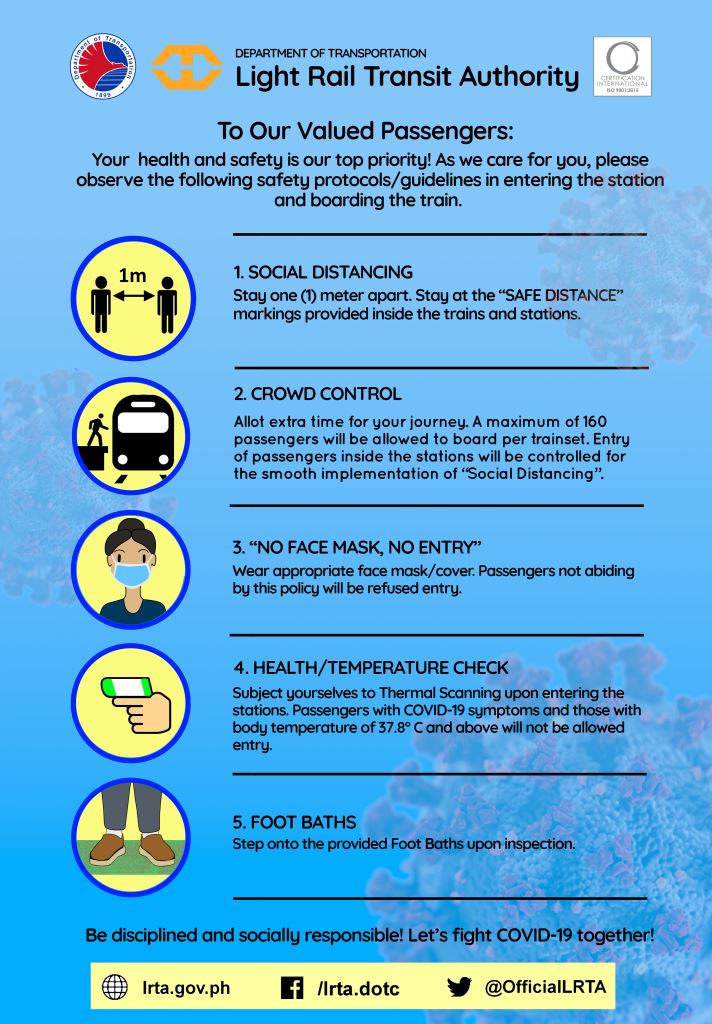 This article will be updated for further developments, including fares.