Things to Do this Month: May 2016
Make the most out of May!
by Rai Mamac | May 03, 2016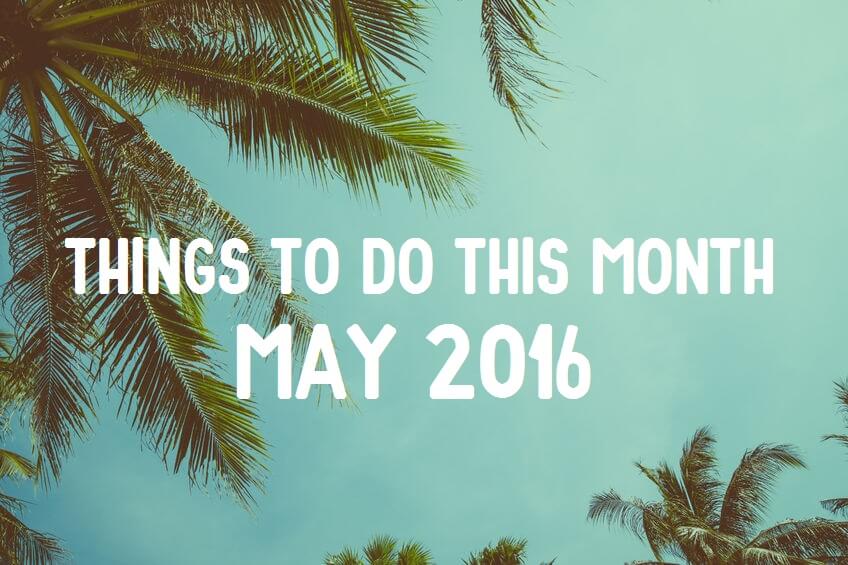 Bored out of your mind this summer or looking for something good to do? Here are some ideas on how to make the most out of your May!
Go stargazing
The Eta Aquarids, a meteor shower that runs every year from April 19 to May 28, is peaking this May 5 to 6. On this part of the globe, it can reach around 30 meteors per hour and will be mostly visible just after midnight with the quarter moon.
Another good time to go stargazing would be around May 28, when the moon will be directly between the earth and the sun. A new moon is great for seeing the Milky Way, which is particularly prominent from March to May every night, best seen at around 2 to 3 am.
We also recommend spending the night at the beach for the best stargazing experience!
Make your mama proud
Mother's Day is on May 8 this year and it's the time to spoil her in exchange for birthing you and everything she's done thereafter! Here are eight Mother's Day ideas for you and the number one woman in your life.
Get a dose of culture
The National Museum of the Philippines opens its doors for free to everyone for the entire month of May in celebration of National Heritage Month. Spend a day appreciating art, history, and culture in any of the National Museum's branches in Manila, Vigan, Angono, Albay, Palawan, Tagbilaran, Butuan and Jolo.
Here are other museums in Metro Manila. You can also check out our list of severely underrated ones in Manila.
The Cultural Center of the Philippines is also housing house|cards, an exhibit by Mica Cabildo and Stephanie Choi at the Bulwagang Carlos V. Francisco until May 22.
Lav Diaz's award-winning Hele sa Hiwagang Hapis is screening on all Fridays and Saturdays of May at the Cinematheque Manila. The experimental film, which runs for a whopping eight hours, is a soulful study on history, mythology, nationalism, and literature, winning the Silver Bear Alfred Bauer Prize in the Berlin International Film Festival. Screenings will begin at 11 am.
The tail end of the Goethe Institut's feature on German filmmaker Andreas Dresen will also feature films on May 4, 11, and 18. The screenings are all free, and include free drinks and chips.
Attend a concert
While the festival season may be over in the Philippines, there are still plenty of upcoming concerts for the average music lover.
Of Monsters and Men will be playing on May 12 at the World Trade Center and Little Mix will hold a show in Kia Theater on May 20.
Closeup Forever Summer is bringing in Dmitri Vegas and Like Mike, the former ranking #1 on DJ Mag's Top 100 DJs of 2015, on May 21.
Go for a colorful night run
If you're looking for a unique fun run experience, you might want to check out Color Manila's Nite Run Black Light Edition, on May 28 in Filinvest, Alabang. Interested racers can choose from the 10k, 6k, and 3k races. Races will all start at 9:30 pm.
Go for a change of scenery
Catch a cheap flight out of Manila or, while you're at it, out of the country this May. Airlines like Philippine Airlines and Cebu Pacific regularly release weekly promos for those of us looking to escape the daily grind and this terrible Manila heat on a budget! Here are some ideas for out-of-town adventures to book ASAP.
Know of other travel-related events? Send them to us via editor@windowseat.ph. We promise to keep updating the calendar.