Take a Break: Here are Photos of Adorable Pets on Vacation
They should go on trips, too!
by Kevin Christian L. Santos | May 03, 2016
If the sweltering heat is any indication, summer is in full swing. It's that time of the year when we plan our vacation leaves and embark on a much-needed trip to the beach or an escape to somewhere much, much cooler.
Humans are not the only ones in the chillout mindset. Our pets are also itching for a fun adventure. Besides, it's hard looking at their faces whenever you leave. They tilt their heads and stare at you, wondering why you're leaving and where you're off to. It's at this part where you become overwhelmed with guilt. The solution? Just take them with you.
Take it from these vacation-loving friends:
This beach bro
Suns out, shades up! We are all this happy dude at the beach
This unhappy beach buddy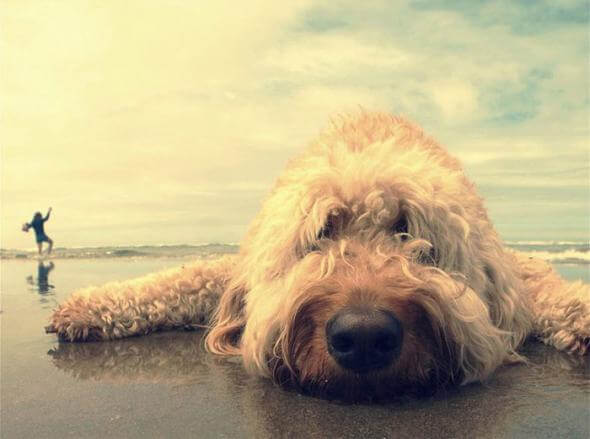 On the other hand, hopefully none of us are this dude at the beach. You're at the beach! You should smile and relax!
These playful friends
Who says you can't stay active during the summer?
This cool dude
Chilling in a snowy forest sounds like a really good idea right now. This pooch is going places.
This dog who's really, really happy to be at the beach
Also, he/she's also really, really happy to see you! D'aww.
These buddies who can't wait for adventure
Ready to go on a road trip! Just brace yourself for all the are-we-there-yets in barking form.
Stuck in the sand and pretending everything's okay
Stuck and pretending everything's fine? These are our #spiritanimals.
Pack light!
Just don't forget to pack some treats. Unless you want this guy to stare at you with disdain.
Let the sound of the waves soothe you…
…and let it relax you as it carries your problems away.
Surf's up!
Hang loose and surf a never-ending wave of awesome vibes.
This guy looking for buried treasure
If this picture didn't make you smile, we don't know what will.
And lastly, this dog scout
Who'll make sure you're safe during your vacation and unleash the snacks in his bag in case of an emergency?