Fun Airbnbs to Book for Your Next Barkada Staycation
Where are you and the squad hanging this weekend?
by Therese Aseoche | January 24, 2017
Sometimes, you'd want to splurge a little when you're booking a get-together with your friends. And because your individual schedules may not permit you to travel long distances for a barkada vacation, Metro staycations are the next best thing. Make yourselves feel like you aren't just having a normal sleepover by booking your stay at these cozy Airbnb lofts!
This comfy flat in BGC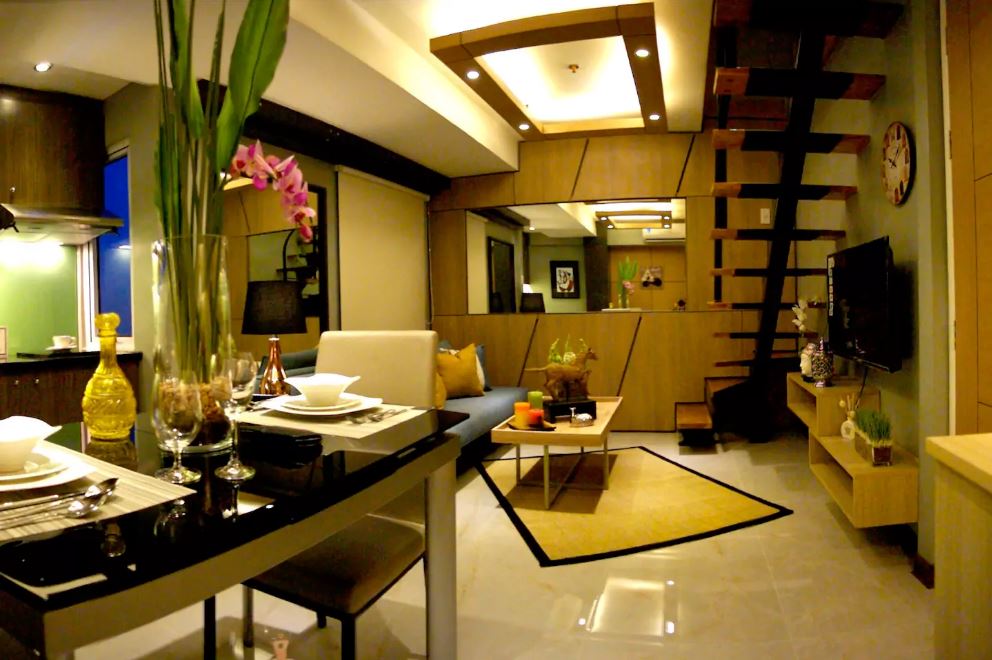 Entire home | 6 guests | Php 4,050 a night
Located in the Metro's most stylish shopping and dining hub, this flat is a nice place to rest at after a whole day of exploring Bonifacio Global City. You will be given a parking slot and access to the condominium's facilities such as its Olympic-sized pool. Plus, you'll be left with a pocket Wi-Fi that's free for you to use during your stay. Book this flat here.
This loft with stunning views in Eastwood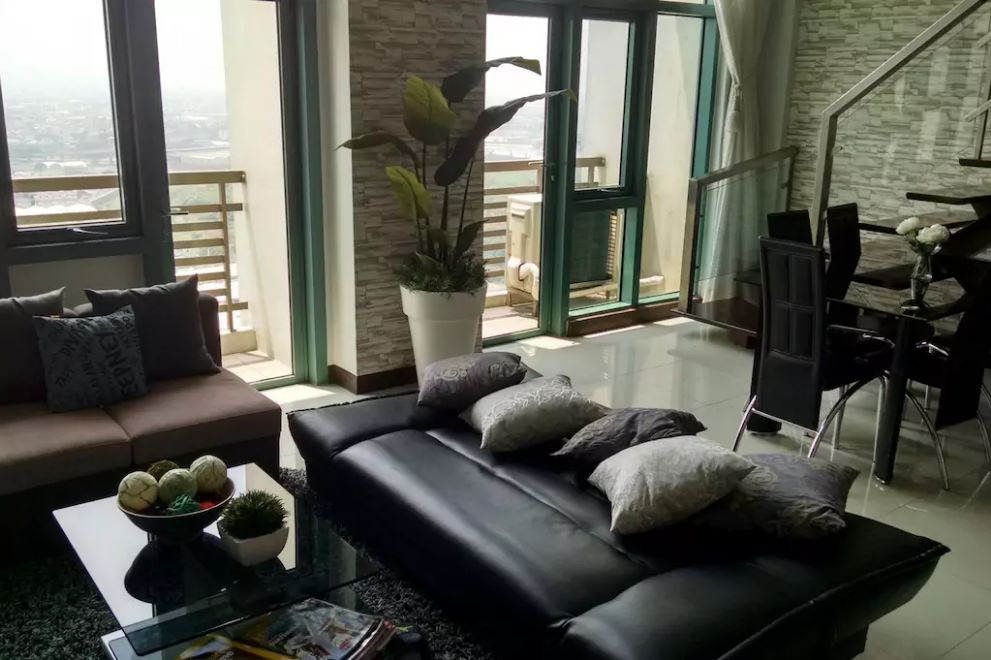 Entire home | 5 guests | Php 3,250 a night
At this loft, you and your friends will feel like kings and queens of the city with a spectacular view just outside your window. You have full access to the condominium's amenities, and are within walking distance to Eastwood where you can unwind with good food, shopping, night life, and more. Book this loft here.
This colorful space in Manila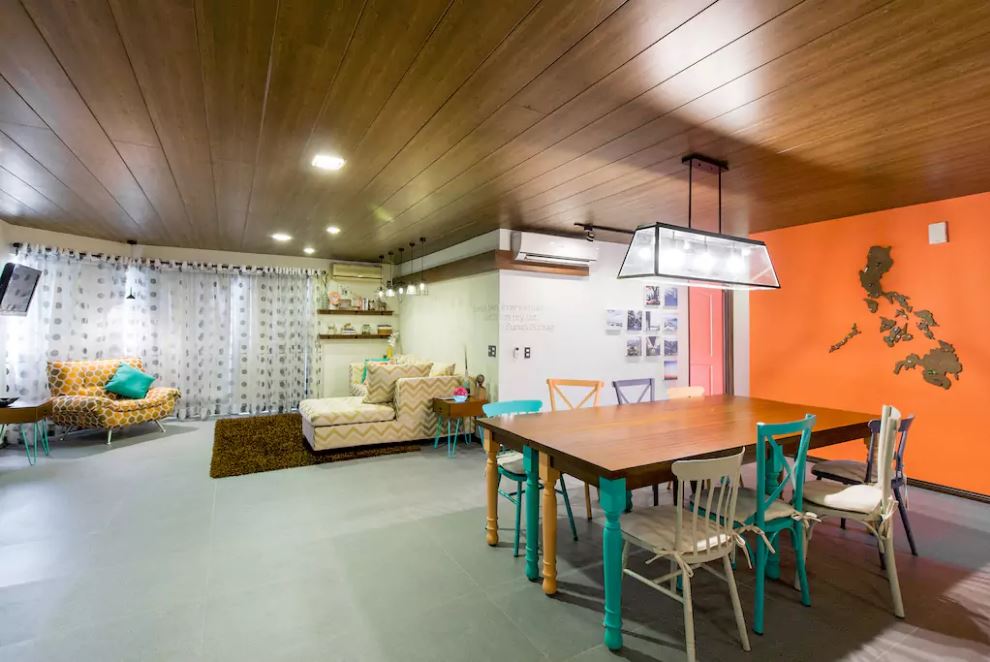 Entire home | 8 guests | Php 6,999 a night
You'll fall in love easily with this big and spacious loft near Manila Bay. It's fun, welcoming, and colorful — perfect for the mood of your barkada staycation. Bond over drinks at the cozy seating area — or, you know, use the generous floor space for fun games and activities (Twister, perhaps?). Book this loft here.
This homey penthouse in Mandaluyong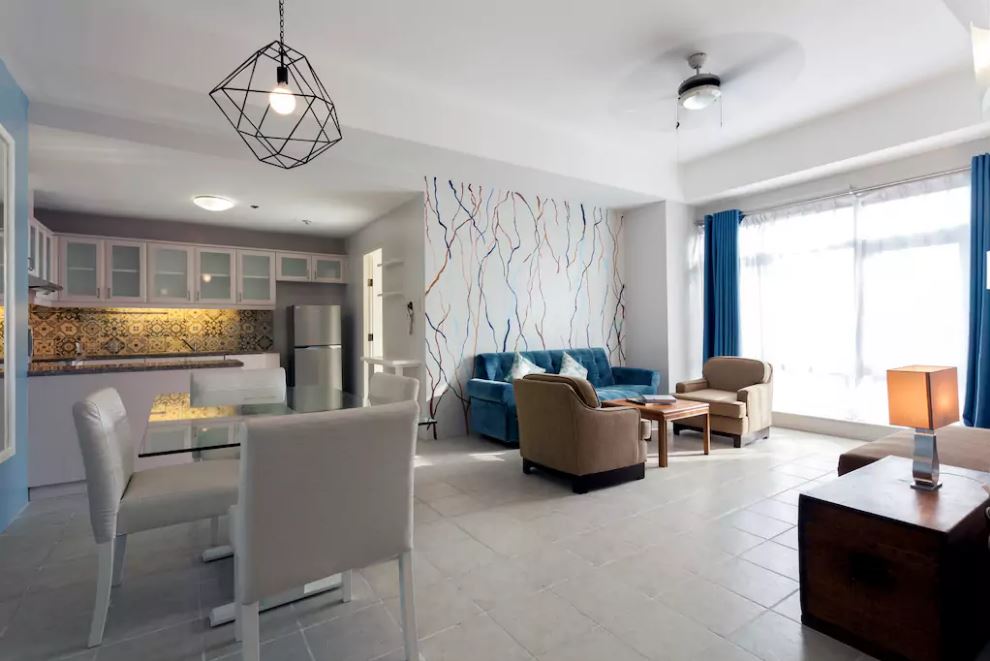 Entire home | 7 guests | Php 5,499 a night
Conveniently located near shopping and entertainment districts around the Metro, this penthouse in a condominium at Mandaluyong looks like it came out straight from a magazine. It's simple and elegant — perfect for unleashing the titas within you all. Book this flat here.
This simple yet modern unit in BGC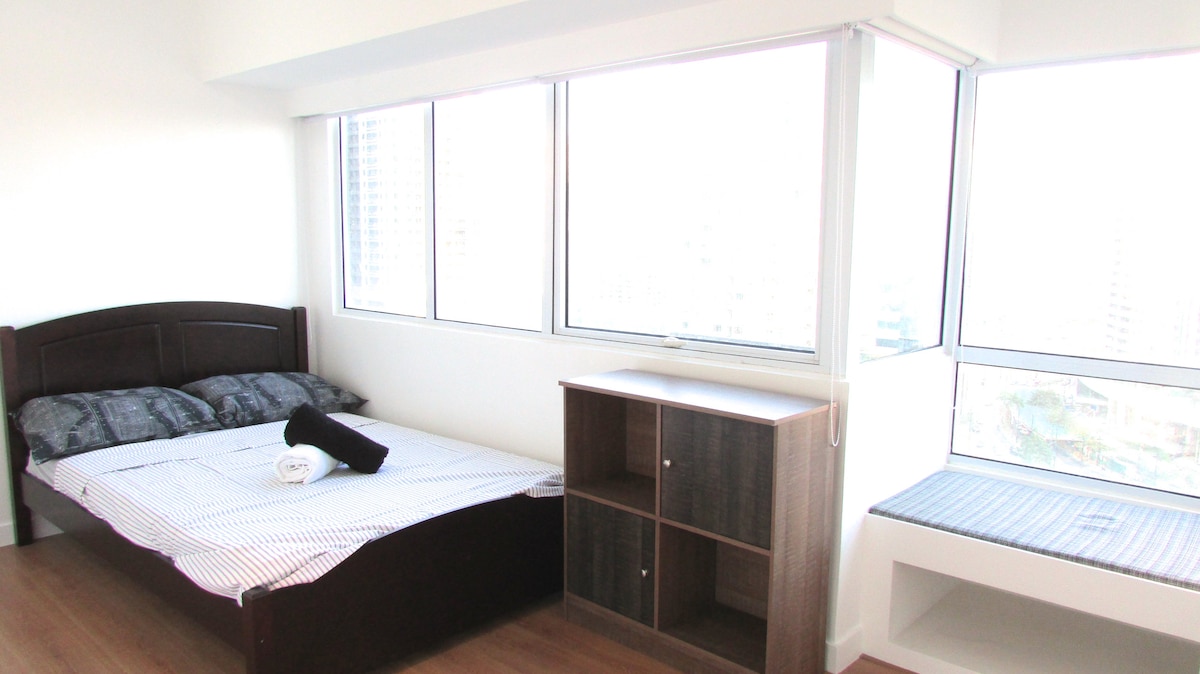 Entire home | 12 guests | Php 3,650 a night
This simple unit in a BGC condominium is best for huge barkadas that want to live together for a weekend. There are comfortable sleeping arrangements for everybody, and even though the living room and kitchen area are quite cramped, it's still a sensible place for an overnight bonding time. Book this loft here.
Tag your barkada below and book your next Metro staycation now!
All photos courtesy of Airbnb.