Gather Your Friends or Fam, This Spacious Airbnb in Ortigas Has a Private Pool
Michael's Place is the perfect city staycation for some family bonding.
by Kyzia Maramara | February 22, 2021
When we think of vacations we normally wouldn't think of staying in the city. It's always been about the long drives, the wide skies, and beaches — in other words, escaping the busyness of the concrete jungle. But if you think the city's not an ideal place for a staycation, you clearly haven't seen Michael's Place in Ortigas, which is a sprawling home with a private pool. If you've got a family reunion to plan or simply want your fam to escape the confines of your home for a while, check out Michael's Place.
A luxurious stay with your loved ones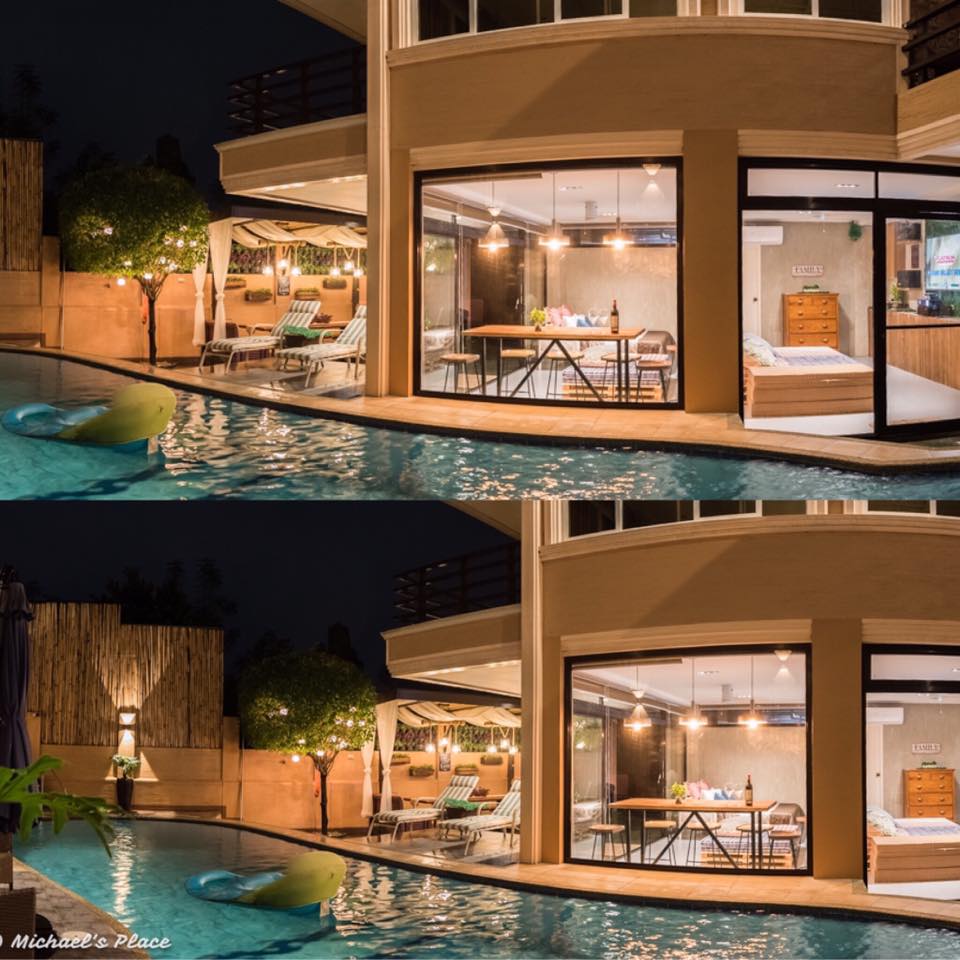 If you're planning an intimate birthday or celebrating a milestone with the closest people in your life, Michael's Place provides the perfect venue. You'll be glad to know you and your friends or fam won't be crammed into one small room. Michael's Place has a 45-sqm family room that can accommodate up to nine people. It's the ideal setup for sleepovers (where nobody sleeps anyway).
Watch a movie on the 65-inch Smart TV or have a karaoke competition (this might be restricted due to quarantine rules). The floor-to-ceiling glass windows overlook the private pool outside. And if you're not in the mood to swim, you can just hang at the connected sun loungers.
Guests have full access to the furnished kitchen with equipment and a grilling station to boot. For extra special meals, have it at the Balinese–inspired canopy which features a long dining table.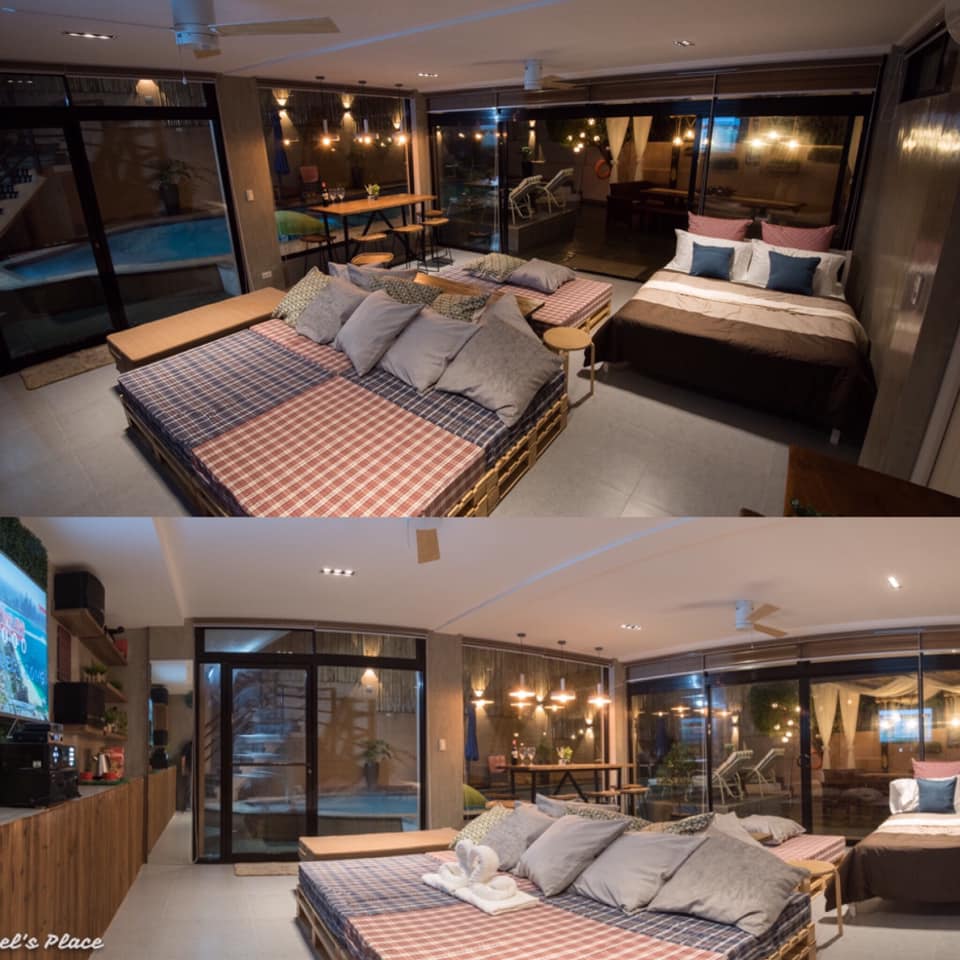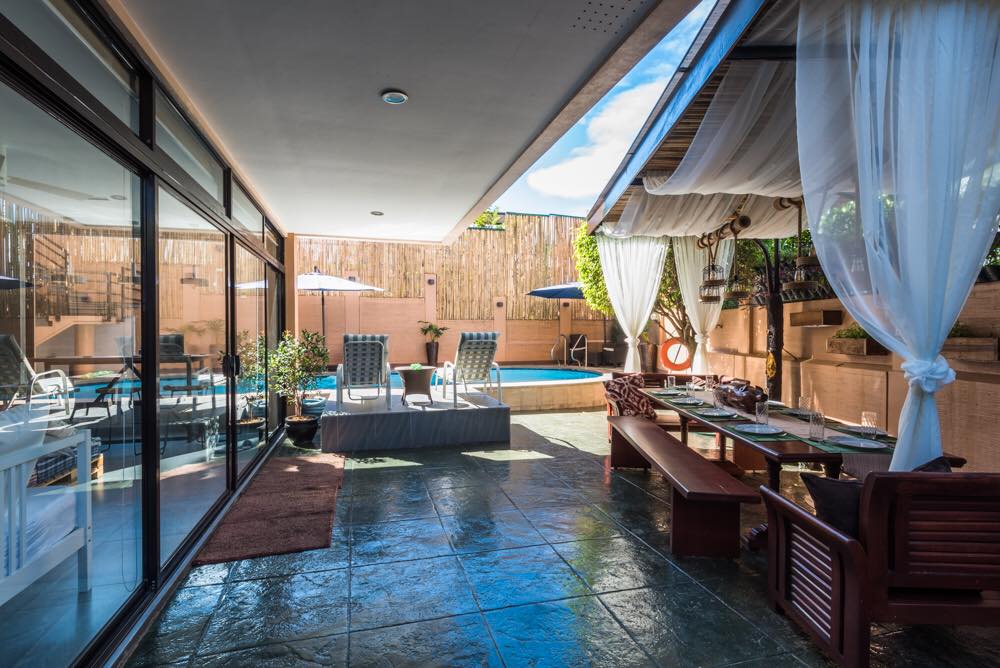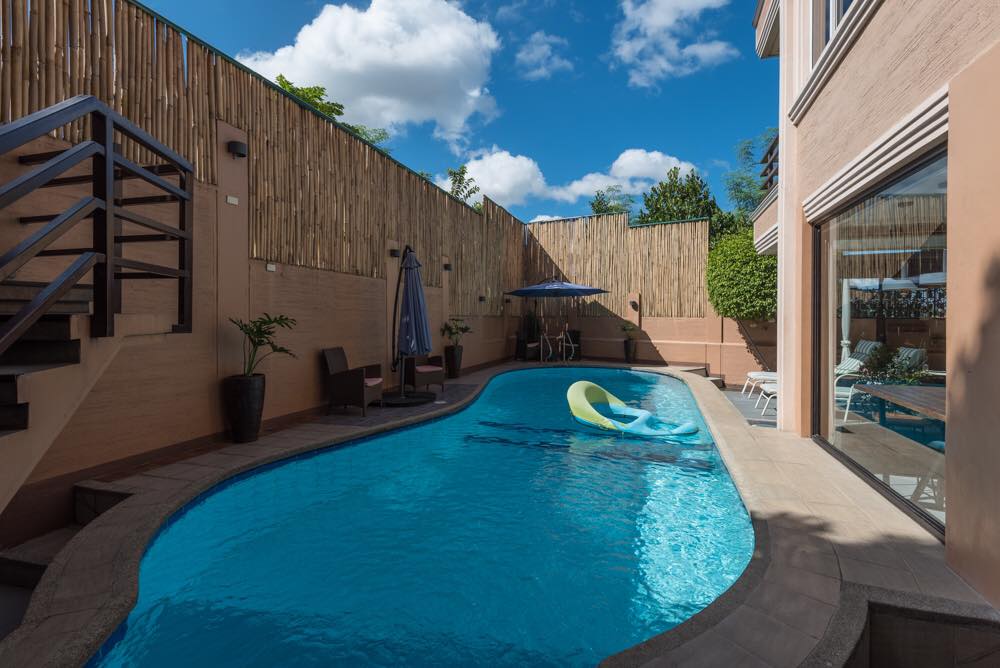 How to book your stay
There are so many reviews from previous customers praising Michael's Place for cleanliness, a delightful host, affordability, and being a hidden gem smack dab in the middle of the city. You're missing out on the experience! Book your fam retreat through Airbnb. An overnight stay at Michael's Place starts at P10,900.
22
READ MORE:
Before You Book That Staycation, Here Are Some GCQ Guidelines You Should Know
City Staycation: Plan Your Holidays Early, Check Out These Airbnbs in Metro Manila
Spend Your Next Staycation at These Stunning Airbnbs with City Skyline Views
Pack Your Bags, We Found the Perfect Staycation for You and It's Just in Bulacan
Check us out on Facebook and Instagram and be the first to know about the best staycations and coolest Airbnb stays!