The World's Most Relaxing Gardens
Make sure you include gardens in your travel stops!
by Shen Mascariñas | August 17, 2015
Seeing and being among greens have been empirically proven to improve health. Esther Sternberg from the National Institute of Mental Health found that the sight of nature promotes relaxation, which helps appease anger, anxiety and pain. Even just three to five minutes of being around trees, flowers or water will bring the same effect.
Earth is blessed with an abundance of beautiful landscapes. Coupled with the creativity of humans, breathtaking gardens from every corner of the world emerged. However, not all gardens were created equal. Behold, seven of the world's most beautiful gardens.
Kew Royal Botanic Gardens, London
Over 130 hectares of land is filled not only with three beautiful and distinct gardens, but also glasshouses, cafes and restaurants, art galleries and other impressive tourist attractions. There's even a Waterlily House with giant lily pads, an exotic rainforest in the Palm House, and 10 climactic zones to be experienced in the Princess of Wales Conservatory. It's no surprise that Kew Gardens is a World Heritage Site.
Don't book a flight to London for Kew Gardens yet, though. It's currently under reservation and will reopen in 2018.
Keukenhof Gardens, the Netherlands
The Dutch claims this to be the most beautiful spring garden because during spring, visitors will be amazed to see seven million bulbs and 800 varieties of tulips. Imagine 32 hectares of that colorful beauty. The Keukenhof also has flower shows, unique artwork, and seasonal events such as the Tulpomania exhibition.
Unfortunately, it's currently not open as well. Interested visitors can go to the Keukenhof Gardens starting March 24 next year.
Versailles Garden, France
Found in the home of French Kings, this garden exudes the royal elegance of Old Europe. It took 40 years to complete this masterpiece, and it is valued by Louie XIV just as much as he adored his palace. That's perfectly understandable seeing that the Versailles Garden is just as beautiful and grand.
Visitors will be astonished at the patterns created by manicured plants. They can also marvel at the statues they'll encounter while exploring the vast green land.
Butchart Gardens, Canada
It's hard to believe that the Butchart Gardens used to be a family's cement plant where limestone deposits were extracted from. Little by little, Jennie Butchart transformed the exhausted land into various kinds of gardens. There's a Japanese Garden by the seaside, an Italian Garden on their former tennis court, and a lovely Rose Garden. Ducks and peacocks were also added to roam around in the gardens.
By the 1920s, the Butchart Gardens was receiving more than 50,000 visitors each year. Now the yearly visitors are close to a million.
Nong Nooch Tropical Garden, Thailand
This tropical garden was meant to become a fruit plantation with mangoes, oranges, coconuts and other local fruits. But after being inspired by international gardens, Mrs. Nongnooch decided to create a tropical garden with ornamental flowers and plants instead.
True enough, you'll notice its similarities with European gardens. The Nong Nooch Garden, however, is more colorful with incorporated Thai elements.
It was eventually transformed into a tourist attraction with the addition of cottages, a swimming pool, restaurants, and other tourist-friendly activities. All of which were designed in Thai style.
Las Pozas, Mexico
A trip to Las Pozas is like being transported back in time, or being in one of the sets of Lord of the Rings. What used to be a coffee plantation is now an ethereal garden greatly inspired by surrealism.
Las Pozas was created back in 1947 by Edward James, a poet, artist, and an advocate of the Surrealist movement. It is very unique garden in the sense that it is in a subtropical rainforest in the mountains with natural waterfalls, pools, and extraordinary sculptures made of concrete.
Garden of Cosmic Speculation, Scotland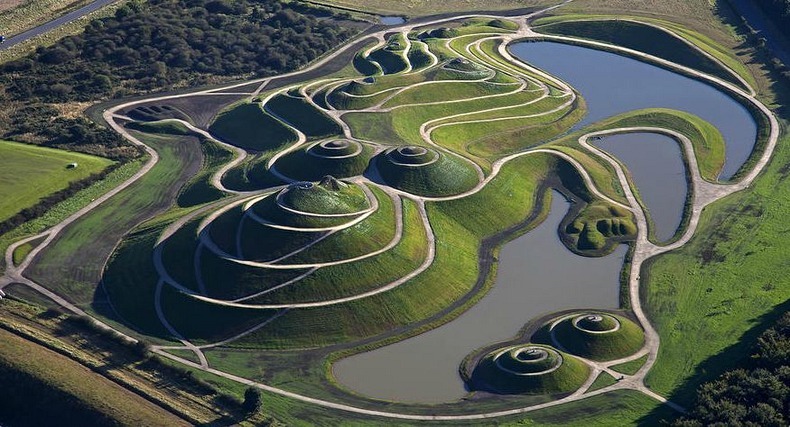 This is a very unique sculpture garden that exudes minimalism and innovation. The Garden of Cosmic Speculation was created by a theorist and landscape architect named Charles Jencks.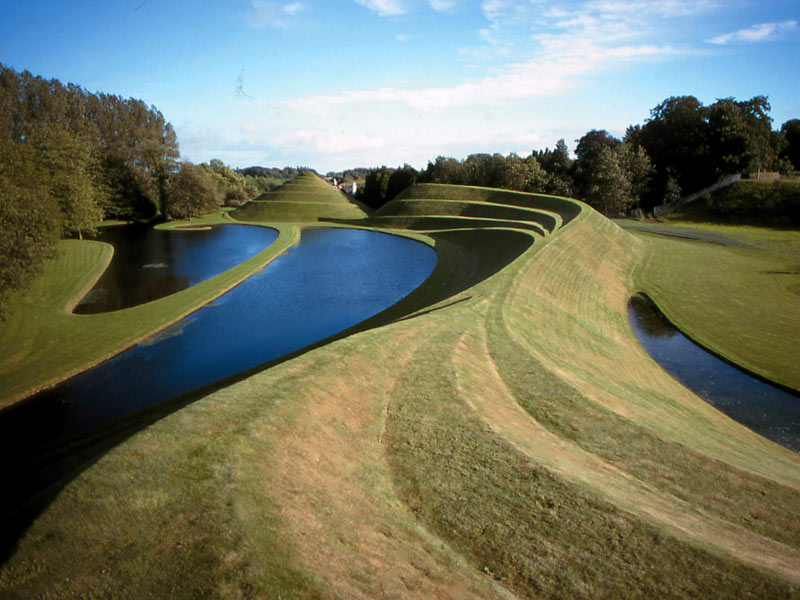 This garden also has patterns and sculptures, but done in a very modern and geometric manner. It's a fresh concept in gardening that's truly worth seeing!
So, when you plan your next vacation, make at least one of these beautiful sights part of your itinerary. Not only will these spots be pleasing to the eye, they will be refreshing to your health as well.
Post your thoughts and favorite gardens in the comments!