The World's Most Remote Luxury Accommodations
Get off the grid in style.
by Kyzia Maramara | October 31, 2017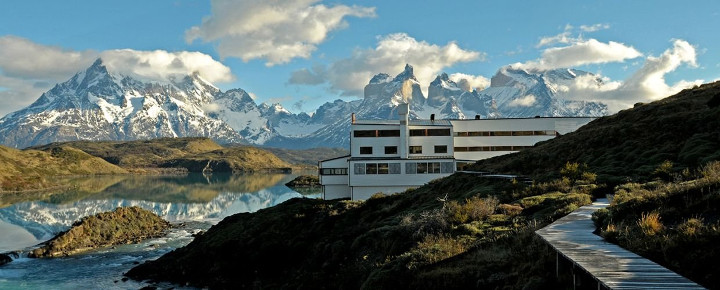 Have you ever found yourself wanting a quick escape from the hustle, bustle, and stress of the city life? You must have felt like you want to "get away from it all" and disconnect from the world. Of course, you don't really mean "get away from it all," comfort is still of top priority. Here are the world's most breathtaking serene spots where you can escape your worries, be at peace, and if possible, never go back to the city life.
Along The Shores
In The Mountains
Near The City
In The Wilderness
Amanpulo, Philippines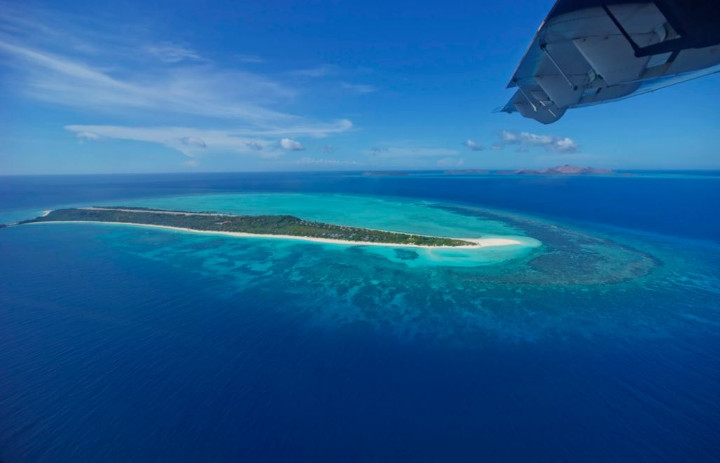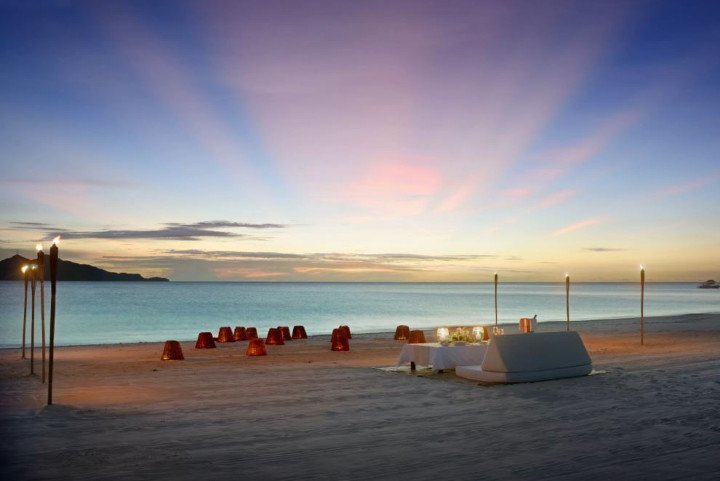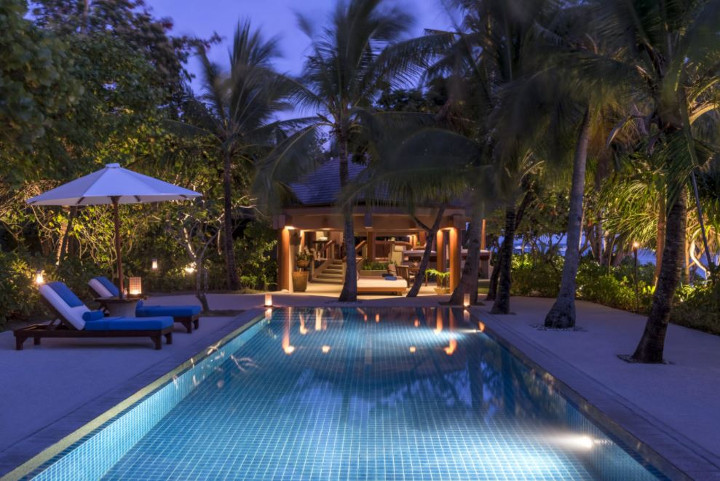 Images courtesy of Amanpulo
Amanpulo
Pamalican Island, Philippines
Website | Reservations | (63) 2 976 5200
Northeast of Palawan and surrounded by the surreal blue waters of Sulu Sea is the remote Pamalican Island and the island's only property, Amanpulo.
A long list of outdoor nature activities await vacationers: walking on the beach and feeling the powdery white sand between your toes, sailing, windsurfing, kayaking, fishing, scuba diving and snorkeling, turtle spotting, island hikes, and exploring the kaleidoscopic coral reefs offshore. If you want to have a laid-back day you can lounge at the spa or relax at the poolside.
The whole experience at Amanpulo includes a buggy which can take you around the island, a private butler and chef, and stunning villas and casitas for accommodations.
The island is only accessible by a private 15-seater plane you have to rent which lands on Amanpulo's own private airstrip. The whole trip can be a little over an hour away from the bustling city of Manila but it looks and feels as if it's a whole world away.
Petit Saint Vincent, Caribbean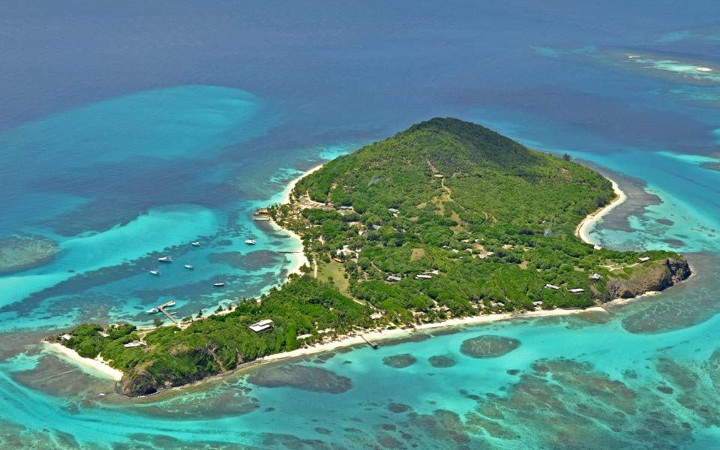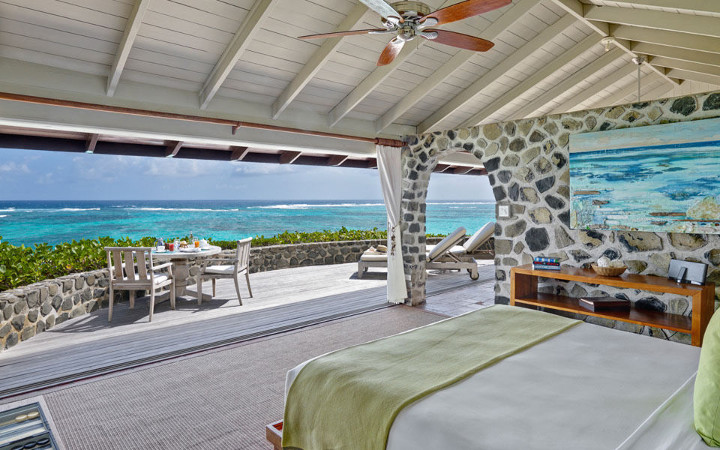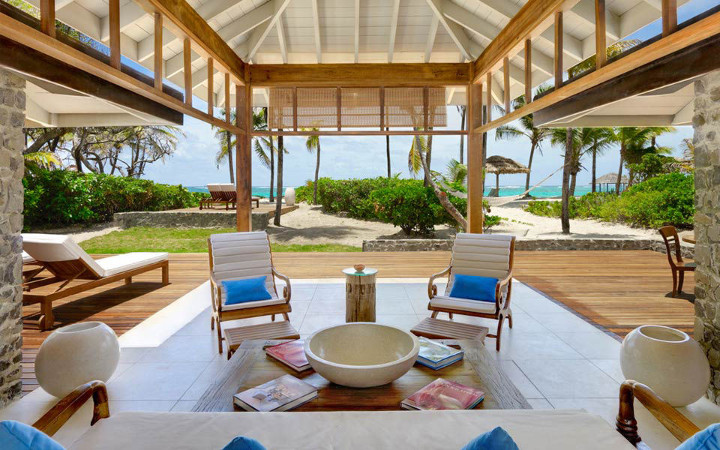 Images courtesy of Petite St. Vincent Private Island
Petit St. Vincent Private Island Resort
The Grenadines, Caribbean
Website | Reservations | info@petitstvincent.com
The picturesque beaches of the Caribbean make for a serene vacation at the luxurious Petite St. Vincent. The private 115-acre island located on the tip of the Grenadines was hailed by National Geographic as one of the most unique lodges around the world.
To ensure that you'll make the most of your stay and try to get that peace of mind, their 22-cottage accommodations are free from WiFi, telephones, or televisions. You can communicate to their attentive staff by raising different colored flags according to your needs: yellow signals room service request, transportation, or a special request, and red flag for privacy.
If you want an energetic day, you can opt to try their many activities which include water sports, land sports, yoga, sailing, dive center, and island hopping. Petit St. Vincent will also pamper your taste buds with their restaurant with gourmet meals, a wine cellar, a barbecue, and beautiful island picnics.
Book a flight to Barbados and from there the private island is just a 20-minute boat ride away. Cut yourself off from the world while living in luxury at Petit St. Vincent.
The Horned Dorset Primavera, Puerto Rico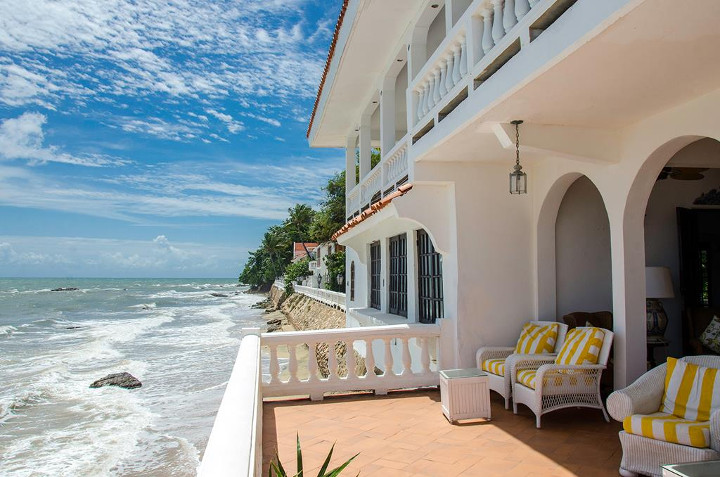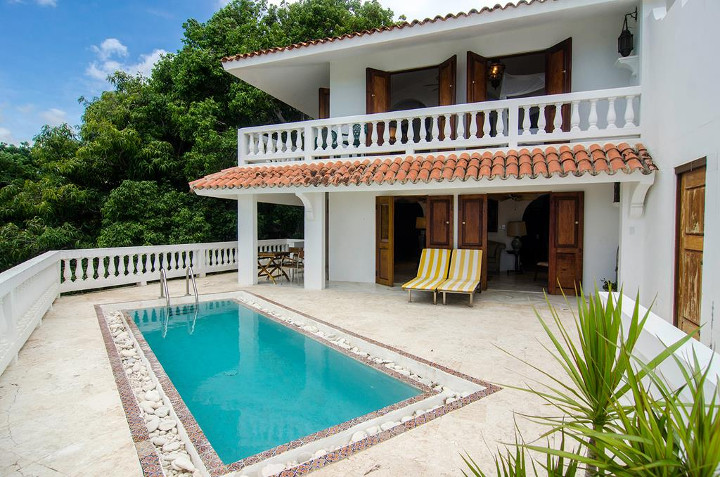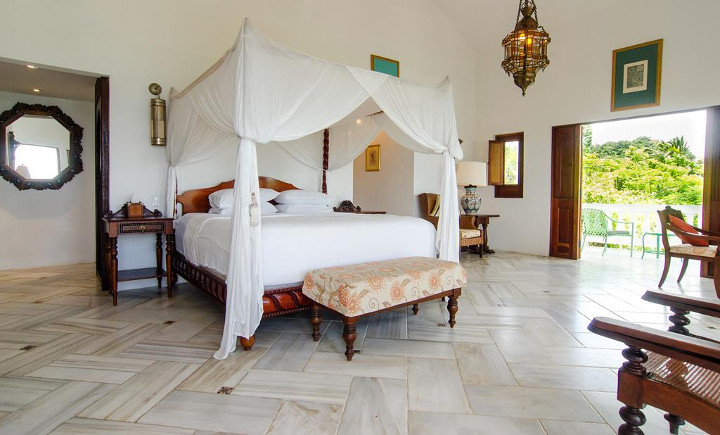 Images courtesy of The Horned Dorset
Horned Dorset Primavera
Puerto Rico
Website | Reservation | info@horneddorset.com
Each of the 31 rooms of the Horned Dorset is inspired by Moroccan interior design and has its very own king-size bed, a full bathroom with a walk-in jet shower, a living room and kitchenette and even a personal plunge pool!
Fill your quiet afternoon with the many activities they offer such as a swim at their two main freshwater pools, a trip to the gymnasium or the spa, or a visit to their library which is complete with classic DVDs. If you have any further request, the staff will be more than happy to accommodate you.
The Horned Dorset Primavera is 155km from the city of San Juan, Puerto Rico. If you wish to skip the almost three-hour drive and reduce it to 30 minutes, you can charter a plane via Cape Air from SJU Luis Muñoz Marín International Airport to the small airport in Mayaguez, MAZ Eugenio María de Hostos Airport. From there, luxury is just a 20-minute drive away!

Explora Patagonia, Chile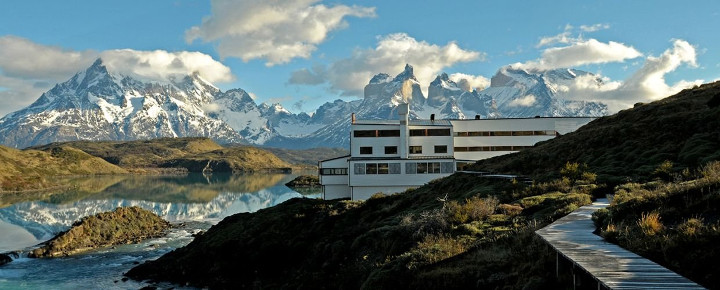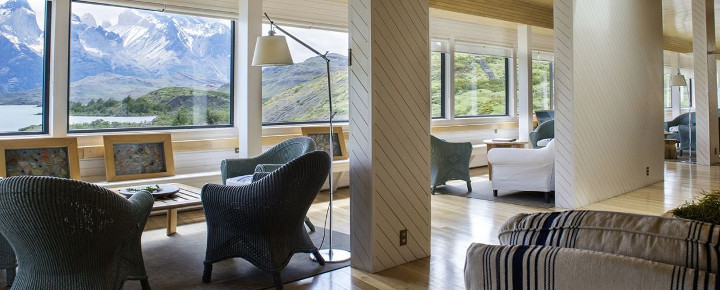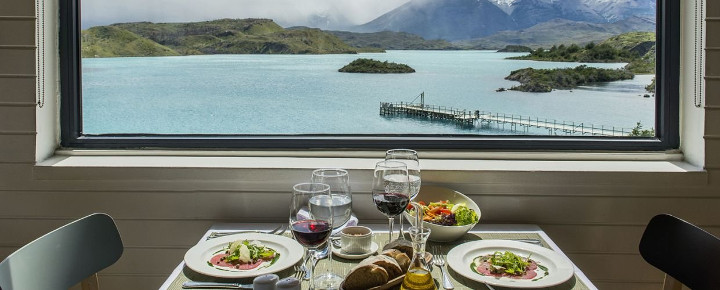 Images courtesy of Explora Patagonia
Explora Patagonia
Torres del Paine, Chile
Website| reserve@explora.com | Inquiry
Breathtaking views of glaciers, lakes, and mountains await visitors of Explora Patagonia. Located in the middle of the Torres del Paine National Park, Explora Patagonia is at the edge of the turquoise waters of Lake Pehoé, a gem at the southernmost tip of the world.
Explora has over 40 different guided explorations at the Torres del Paine National Park either through hiking or horseback riding. And to settle for the day, guests can enjoy the spacious 49 rooms with beautiful views of the surrounding mountains.
Immerse yourself in peace and quiet and the beautiful relaxation and soul-healing properties of nature. The nearest city from Explora is 78 kilometers away, if you arrive at the nearest airport which is Punta Arenas, the hotel can arrange a transfer for you.
Matakauri, New Zealand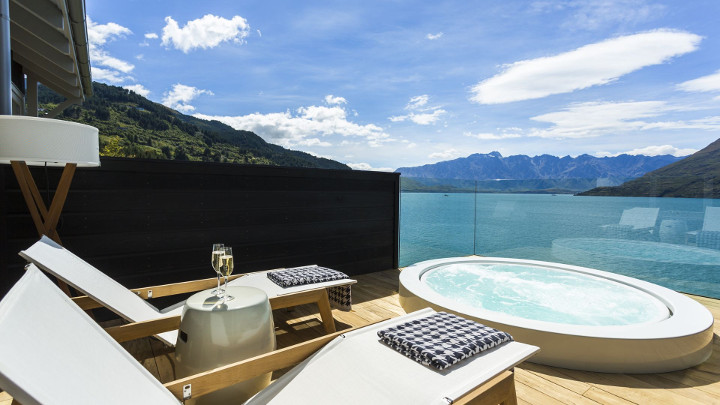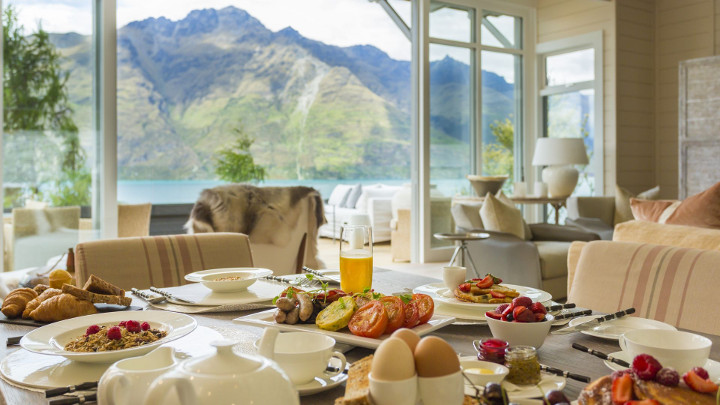 Images courtesy of Matakauri
Matakauri Lodge
Queensland, New Zealand
Website | Reservation | info@matakaurilodge.com
This peaceful lodge has rooms and dining areas looking out over the beautiful mountain panorama of Queensland and Lake Wakatipu. The lavish suites can be almost tempting enough to stay indoors the whole day but activities at the Lodge are worth a try whether you're looking for an adrenaline packed day or a laid-back family-friendly afternoon.
Energetic activities such as jet boating, skiing, bungee and canyon swing, and mountain biking are available. For a relaxed stroll on in the vicinity, you can try their art and wine tour, golf, and a guided walk or get a spa massage while staring at the mountains. If you're with your family they offer private cruises and a tour of Milford Sound via helicopter. Get the best of every world at Matakauri in a fun and serene package.

Gran Hotel La Florida, Barcelona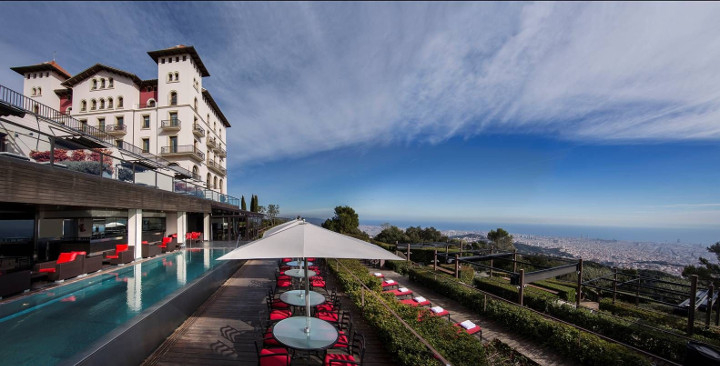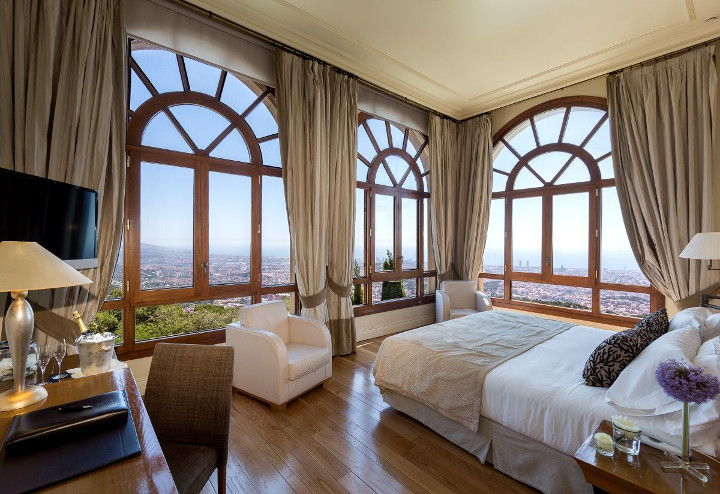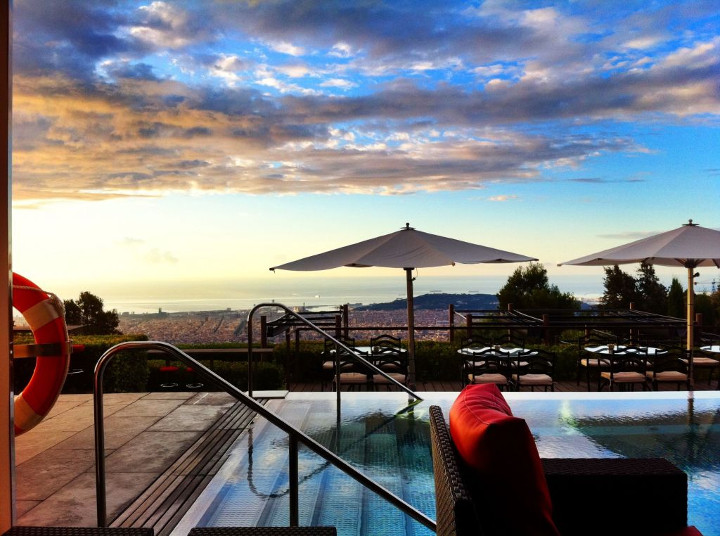 Images courtesy of Gran Hotel La Florida
Gran Hotel La Florida
Tibidabo Hill, Barcelona
Website | Reservations |Contact
Located just 20 minutes from the city of Barcelona, this 5-star hotel is everything you'd need for a quick escape from the city. Gran Hotel La Florida sits atop Tibidabo Hill and rewards its visitors with breathtaking views of the city and the Mediterranean Sea. You can dine at their restaurants while basking in the stunning view of the Barcelona skyline.
Their amenities include a spa where you can pamper yourself with high-quality products and therapeutic massages by L'Occitane, an award-winning natural skin care and beauty brand.
Pikaia Lodge, Galapagos Islands


Images courtesy of Pikaia Lodge
Pikaia Lodge
Sta. Cruz Island, Galapagos
Website | info@pikaialodge.com
Pikaia Lodge is part of the 3% of the Galapagos Island private land mass that can be used for towns and farming, the rest of the 97% percent is protected from development. A trip to an island with the greatest scenic destination in itself is a treat but staying at Pikaia Lodge takes the experience to the next level.
The Lodge is perched on top of two extinct volcanic craters. Guests can enjoy the stunning views by the infinity pool and the serenity the Sumaq Spa has to offer. And for a truly stellar experience, Pikaia Lodge has luxury yacht tours where you can tour the nearby islands.
Since the island has given such a great contribution to science, the Homo Sapiens Lounge at Pikaia is dedicated to educating guests on topics of science, evolution, and the Galapagos islands. The room with a 24-person seating capacity is equipped with 3D HD TV screens. 3D goggles, and superb amplification systems.
To start your vacation of a lifetime, find out how you can book a flight to Galapagos Baltra Airport here.
Sujan Jawai Bandh, India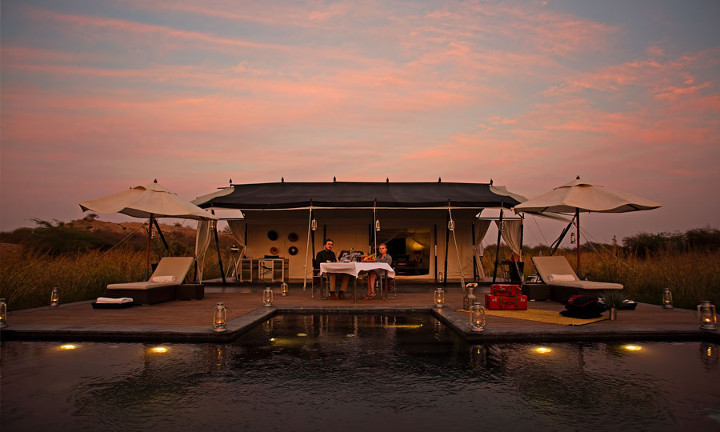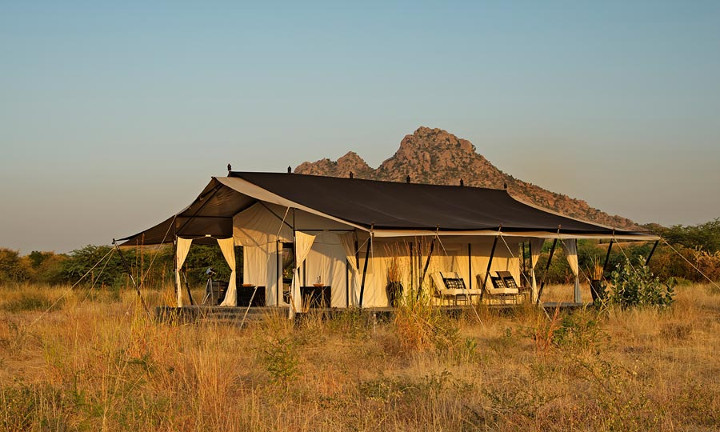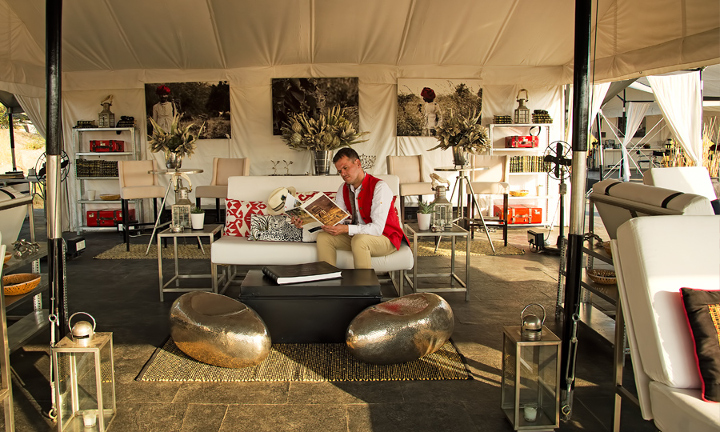 Images courtesy of Sujan
Sujan Jawai Bandh
Website | reservations@sujanluxury.com
Sujan Jawai is an exotic experience that combines adventure and luxury. Their 9 luxurious tents will provide you with a perfect encounter with the wilderness including the land's leopards which run wild and free.
Their Royal Tented Suite is complete with a private swimming pool, a personal butler, and your own jeep for explorations in the wilderness. The meals are exquisite: pasta, fresh salad, and even fresh fish that are cooked right before your eyes. All their ingredients are fresh from their garden or sourced from local farmers.
The once in a lifetime experience at Sujan Jawai includes a first-hand interaction with the wild in their wilderness hikes, nature trail, and hikes and treks. You might also get a chance to see their resident leopard up close.
This idyllic and picturesque location is truly one of the best places in the world where you can unwind and relax. Here's how to get there.
Fogo Island Inn, Iceland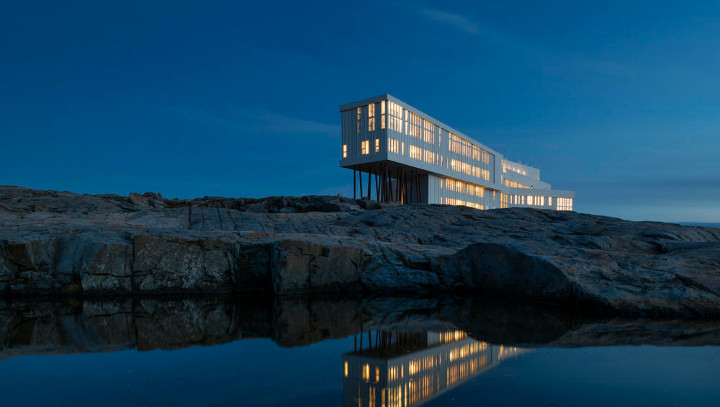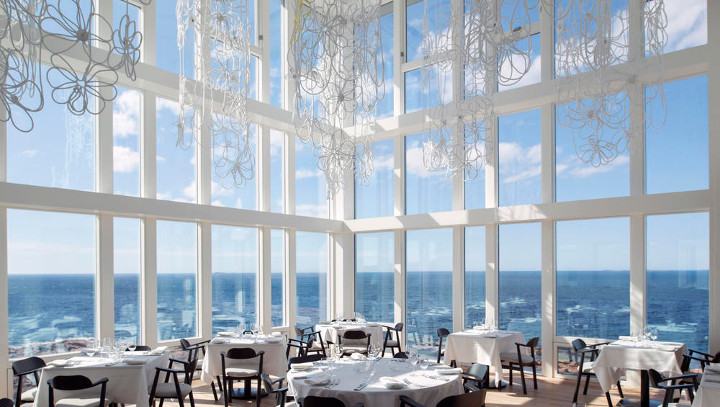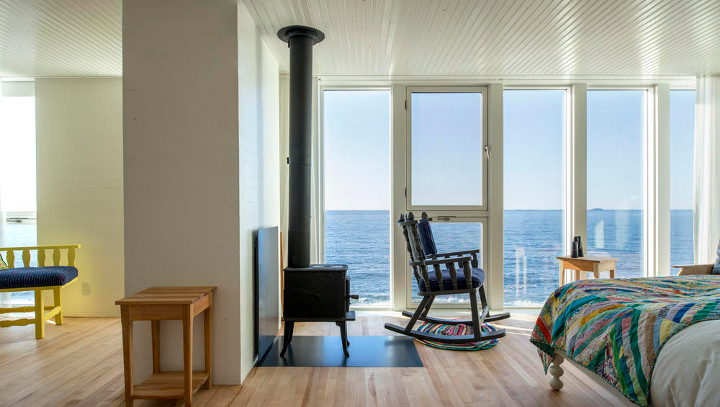 Images courtesy of Fogo Island Inn
Fogo Island Inn
Newfoundland, Canada
Website | Reservation | contactus@fogoislandinn.ca
The 29 guest suites and 5 suite type rooms combine modern and contemporary designs for the guests of Fogo Island Inn. The soundproof rooms have floor-to-ceiling windows that look out over the ocean where you can watch each of the island's seven seasons pass by. Each stay entitles the guest to a full use of the Inn's amenities: Cinema screenings, Contemporary Art Gallery, gym, heritage library, and a sauna.
The Inn provides a wide range of itineraries guests could participate in. These cover the themes art & design, culinary, outdoor adventure, family, and celebration. You can join in berry harvesting, walking along the shore or hiking, iceberg watching, stargazing, or fishing. They also have a rooftop sauna and rooftop hot tubs to soak in while looking out over the ocean.
Here's how to get to Fogo Island Inn.
Which of these secluded luxurious accommodations are you most tempted to visit? Share your thoughts with us!