6 Romantic Wedding Venues Around the World as Seen in Movies
Say "I do" in the perfect spot, just like in the movies.
by Tynne De Leon | September 23, 2016
When we were young, we all had this image of how our future wedding might go: with the right person, the right time and in the right place.
We've always had this vision of the perfect setting inspired, of course, by some of our favorite movies, TV shows and through the pages of our favorite fairy tales.
This year has hosted pretty much a lot of fairy tale weddings of prominent personalities: Isabelle Daza and her boyfriend of six years, Adrien Semblat, being the most recent. That wedding was held in a 13th century castle village in Italy, but we can't help but be reminded of the Disney movies we loved as children, and wonder what other places on TV might be feasible as real-life wedding venues.
Fret not; here are wedding destinations, as seen and inspired by our favorite TV shows and movies that just might make that wedding wish come true.
Traditional church wedding in the city from Gossip Girl
St. James Episcopal Church
Manhattan, New York City, USA
Watch the wedding scene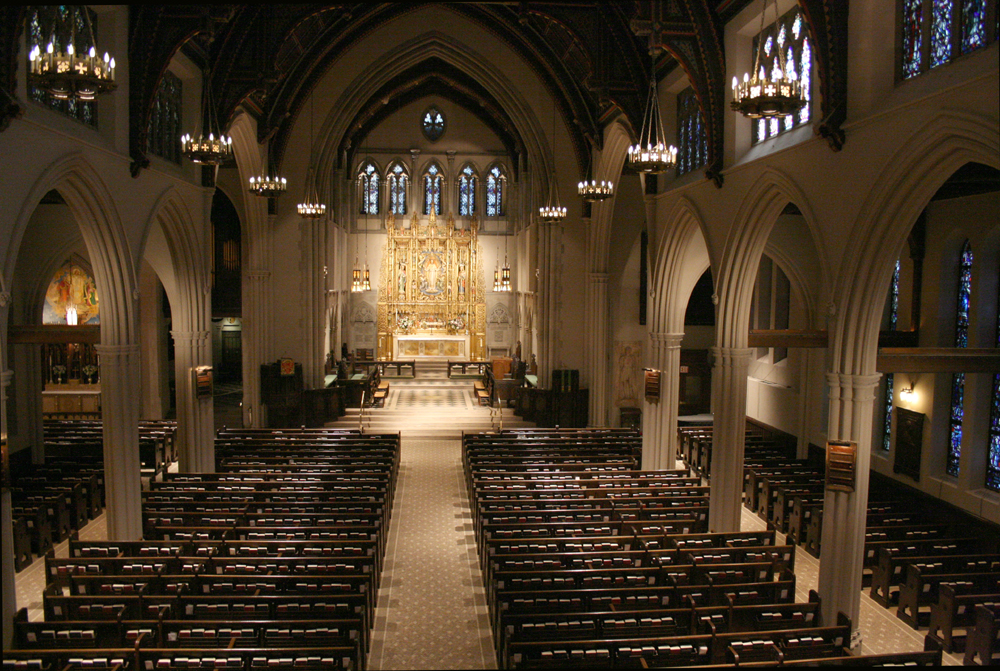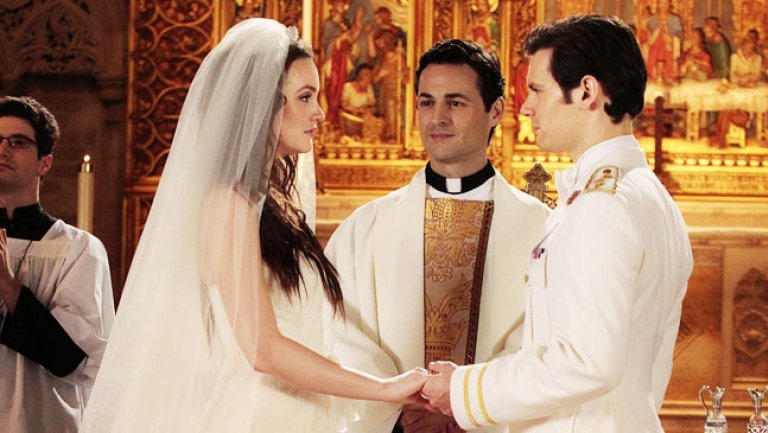 Who can forget Gossip Girl's 100th episode when Blair Waldorf, one of the show's main characters, got married to Prince Louis of Monaco?
It was such a big moment for her character and for the show as well, so they chose a traditional and solemn church inside the core setting of Gossip Girl: New York City.
Founded in May 1810, St. James Episcopal Church is an old treasure inside the modern city, and it's a really exquisite venue for a Christian wedding. If you're all for traditional nuptials, this is the church to go to.
You can also hold your reception at The St. Regis Hotel nearby, which is exactly what they also used for the show. Why not channel your inner Blair Waldorf by getting married here wearing a Vera Wang wedding gown?
Plan it here.
The Fairy Tale Wedding from Disney's Cinderella
Plaza Garden (In front of Cinderella's Castle)
Magic Kingdom Park, Florida, USA
As seen in/inspired by: Disney's Cinderella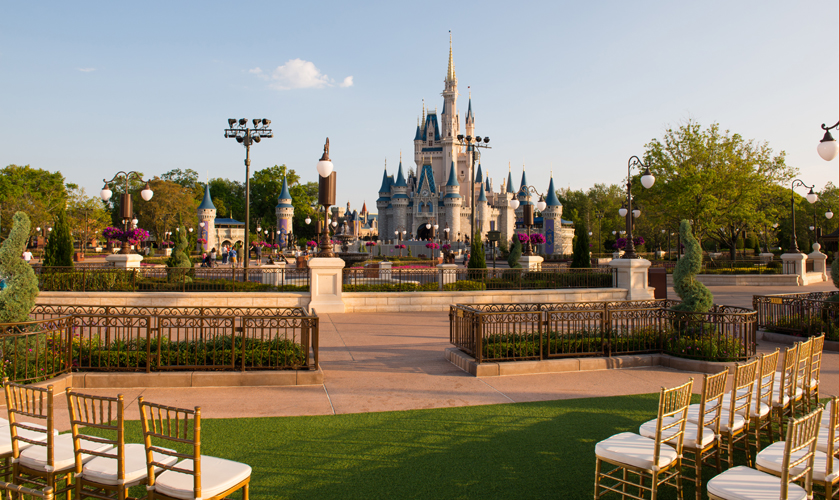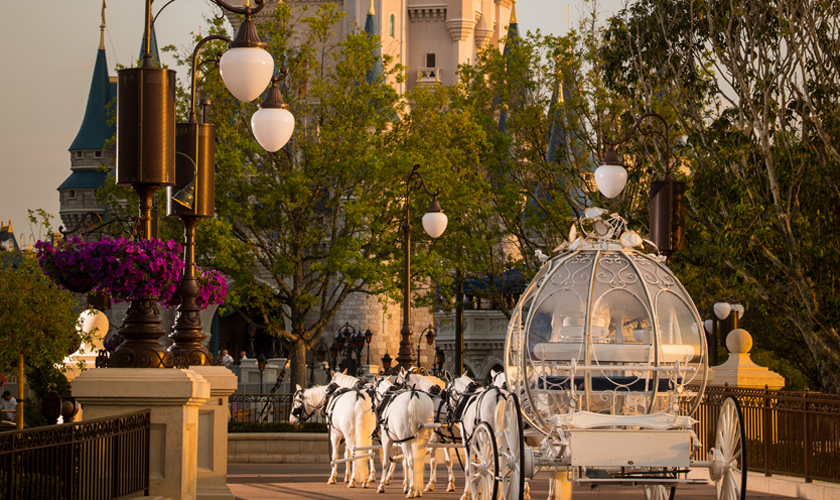 You don't need a glass slipper or evil stepsisters to fulfill your Cinderella fantasies; you can do it with Disney Weddings. Get hitched in front of Cinderella's castle inside the fairy-tale like East Plaza Garden and make your childhood wish come alive.
While you may need to shell out more money for this, every penny is worth this magical venue in the United States. I mean, it's located in the Happiest Place in the World, with the adorable Disney characters roaming around. It's a truly enchanting place for your real-life fairy tale.
Plan it here.
Wedding in the garden from The Notebook
Boone Hall Plantation
Charleston, South Carolina, USA
As seen in: The Notebook
Watch the wedding scene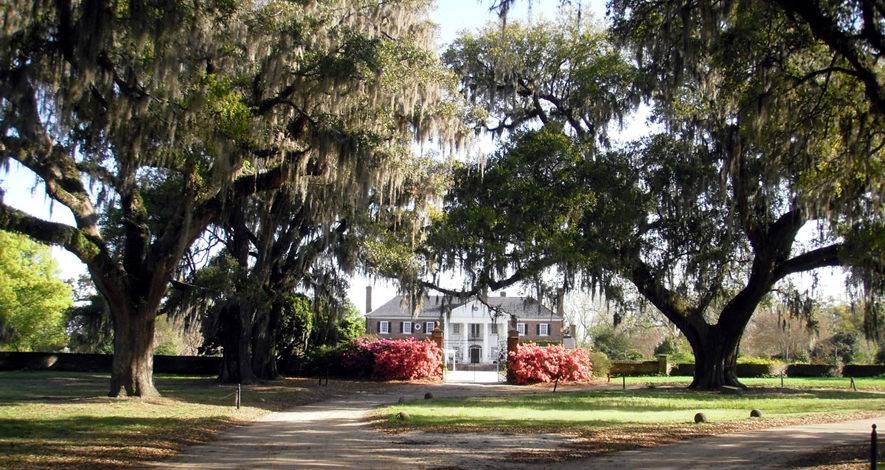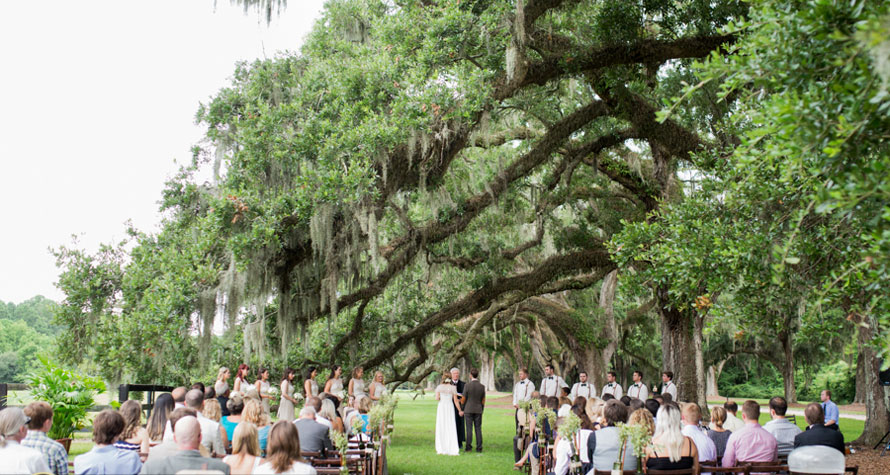 Cry your heart out not because of watching the movie, but because you're tying the knot near Noah's (played by Ryan Gosling) house. The plantation has a wide array of wedding venues you can choose from: the cotton dock near the lake, the house's front and back lawn, the pavilion and the creek side. Whichever place you prefer, it's a big, majestic area where you can serenely hold your biggest moment. It's also the wedding venue of Hollywood couple Blake Lively and Ryan Reynolds in 2012.
See the rates here and click this to plan.
British wedding in a chapel from Love, Actually
Grosvenor Chapel
Mayfair, London
As seen in: Love, Actually
Watch the wedding scene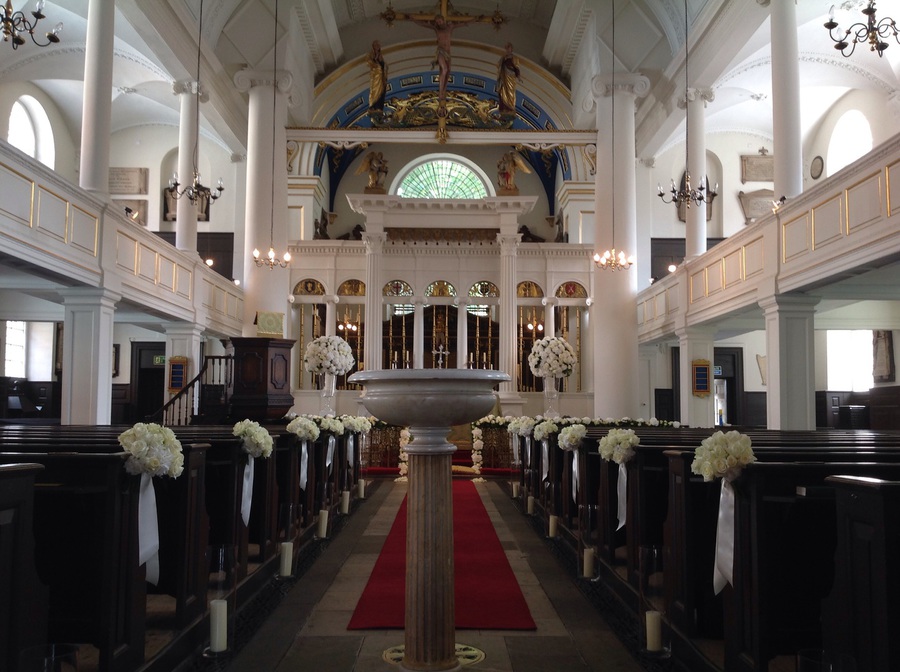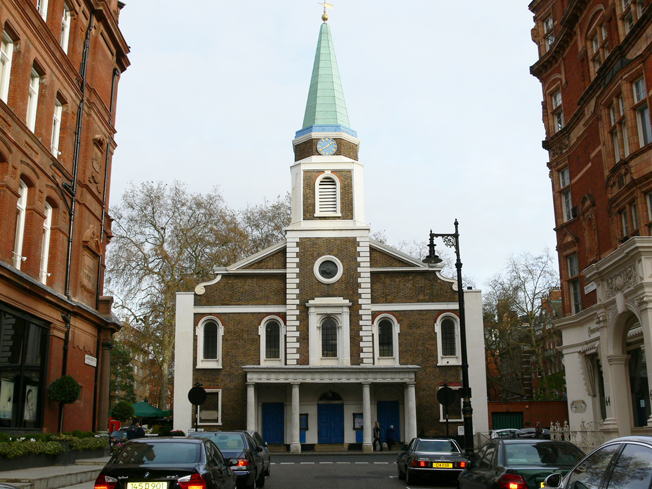 Have a wedding in the setting of one of the best romantic British movies: Love, Actually. The film's characters Juliet and Peter got hitched in the opening credits which took place in this very charming chapel. It's picturesque and iconic, so who wouldn't want to take their vows here?
Plan it here.
Beach wedding from Mamma Mia
Agios Ioannis Chapel
Skopelos, Greece
As seen in: Mamma Mia!
Watch the trailer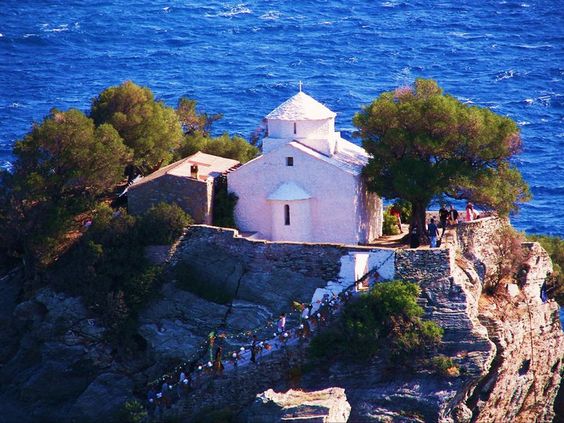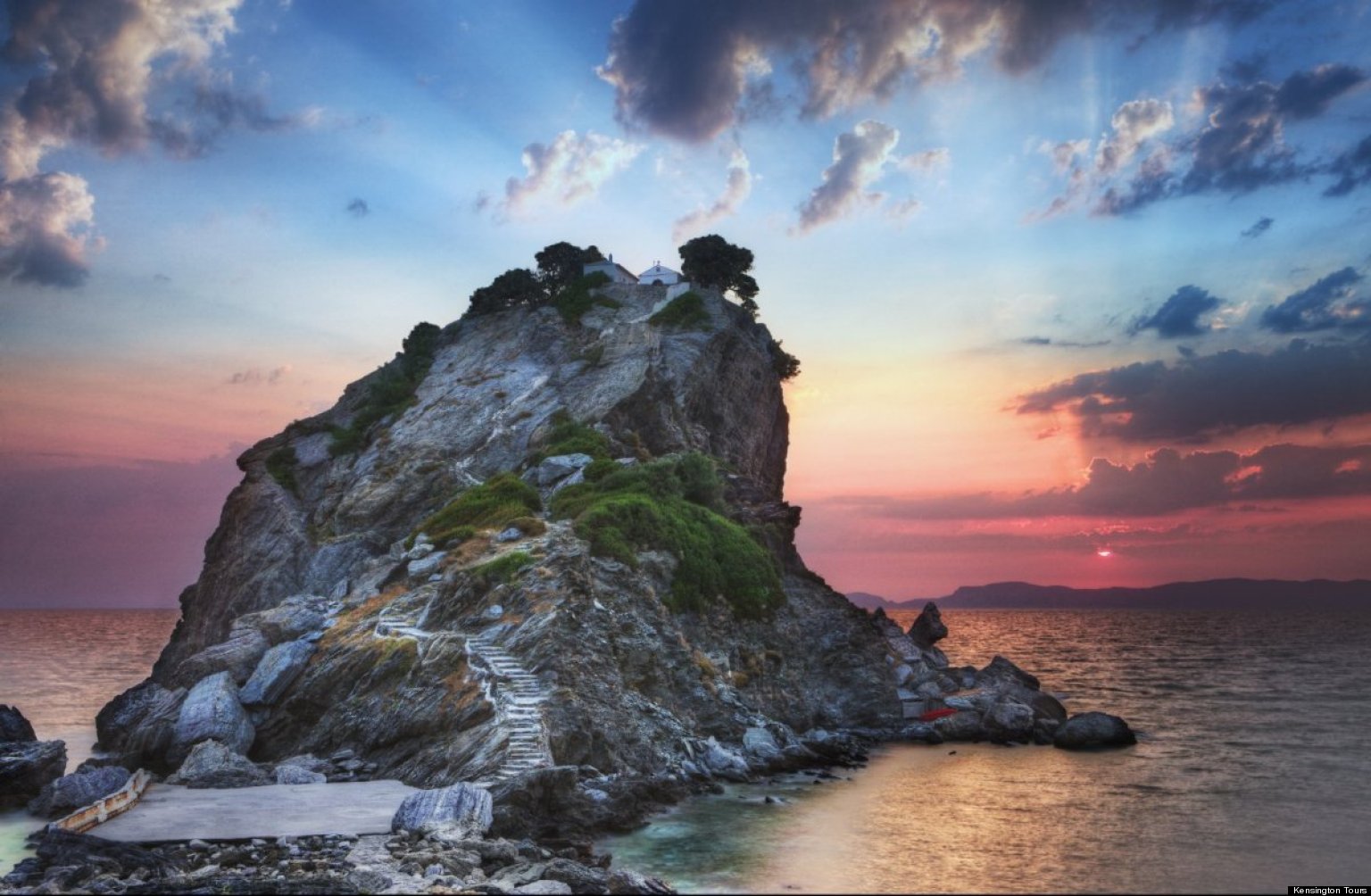 We're not only fond of Mamma Mia's razor-sharp humor, we are also in awe of its scenic beach wedding. Its remote location is a good place to experience the island life, away from urban bustle people and vehicular noise. On top of the big rock lies the mini chapel, so if you want a wedding location tucked away somewhere surrounded by water, save up for a wedding in Skopelos! And don't forget to include ABBA songs in your wedding tunes.
Get more information about the place here.
Indoor Wedding from The Great Gatsby
Rosecliff
Rhode Island, USA
Also seen in: 27 Dresses, Evening and True Lies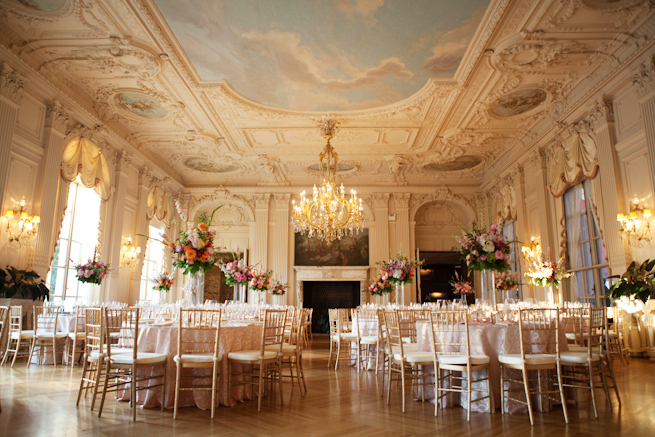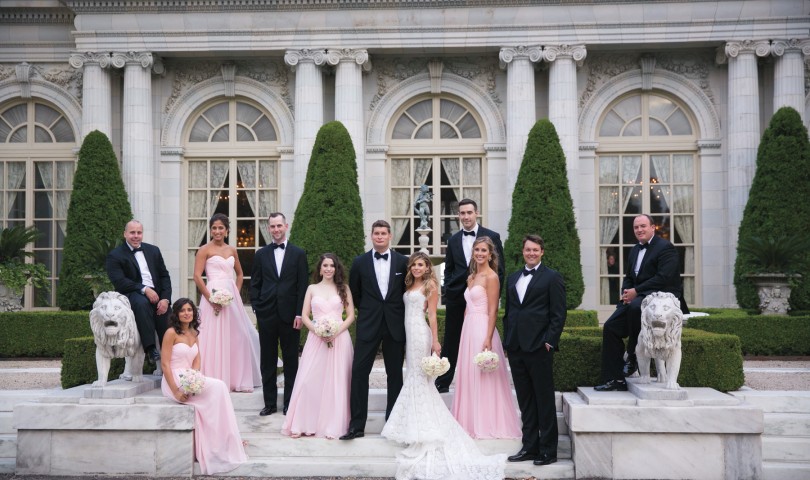 With its classy interiors, Rosecliff is also a spacious, elegant private ballroom that has held a lot of prestigious social events of the Gilded Age. The fairy-tale like ambience of this indoor place makes it very dreamy, and the heart-shaped staircase will give you a royal, noble feel.
Plan it here.
What are your dream movie-inspired wedding spots? Tell us about them below!