Here's What You Should Know About NAIA's New Premium Airport Bus Service
You can say bye to the long taxi queues.
by WindowSeat.ph | February 19, 2016
Arriving in the Philippines from a long flight is already tiring as it is, but the long taxi queue in NAIA is even more tiring (not to mention time-consuming). But the long lines may just be gone pretty soon thanks to the Premium Airport Bus Service that launched recently by the Department of Transportation and Communications (DOTC) and the Land Transportation Franchising and Regulatory Board (LTFRB).
Six interim bus units that can transport 45 passengers each is provided for the newly launched bus service. An articulated bus unit that can transport 200 passengers is also provided.
The bus service will have two routes from NAIA's Terminal 1, 2 and 3: along Roxas Boulevard to the Makati Central Business District.
The Roxas Boulevard route will have stops at Midas Hotel, Hotel Jen, Manila Hotel, Mall of Asia, and Entertainment City.
The Makati route will have stops at Glorietta 4 and 5, and Ascott Hotel.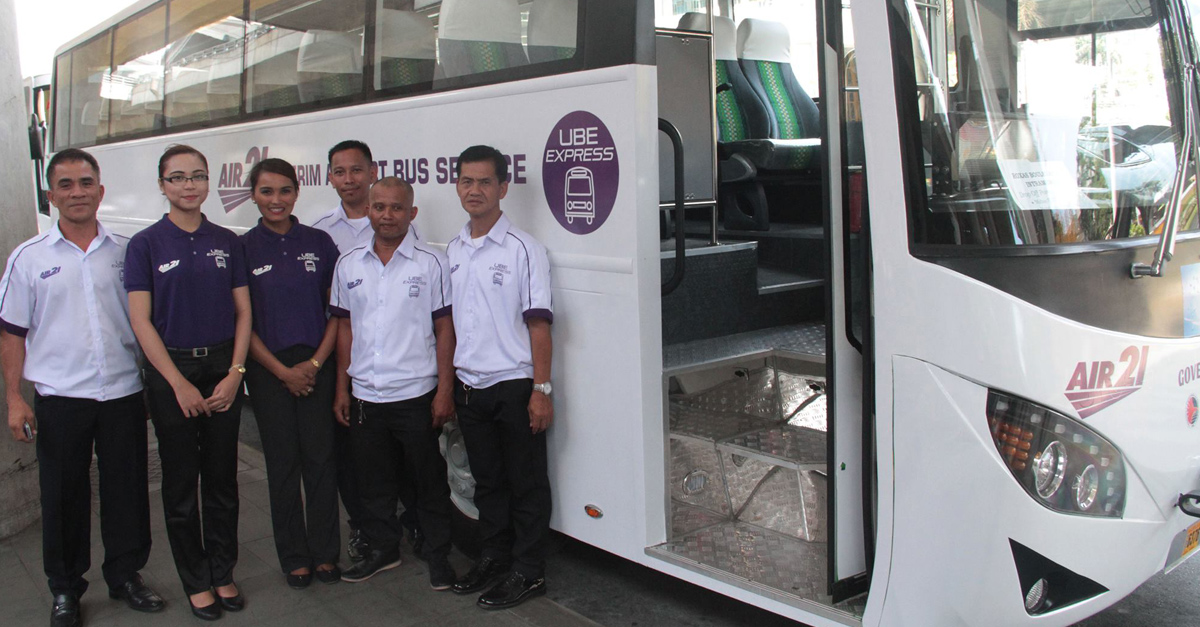 To use the service, passengers can go to the transportation desk personnel at the arrival curbside area where they can buy their ticket costing PHP300 per head.
The launch of the six interim buses is just the first phase of the service as provider AIR21 (operating under the brand name UBE Express) is still making arrangements for the 21 more premium buses that will arrive starting this May.
These buses will have 24 full reclining seats each, on-board Wi-Fi facility, Global Positioning System (GPS), closed-circuit television cameras (CCTV) and transport attendants.
An automated fare collection system can also be seen in the future to enable passengers to book in advance online.
"The MIAA welcomes this initiative that will guarantee enhanced travel experiences for our passengers. With the introduction of the premium bus service, passengers can expect shorter queues for transport vehicles at the curbside areas of the terminals," MIAA General Manager Jose Angel Honrado says.
Got anything to add? Post in the comments!