PSA: Mega Vaccination Site Opens in Nayong Pilipino; Here's How You Can Register
You can register even if you're not from Paranaque.
by Ina Louise Manto | August 13, 2021
Despite of the opposition from environmental advocates that stalled the operations of the mega vaccination hub for months, the Nayong Pilipino vax site was formally opened to the public on Thursday, August 12.
Mega vaccination site in Nayong Pilipino
The mega vaccination site, also known as the Solaire-ICTSI Mega Vaccination Center, is nestled in New Seaside Drive, Paranaque City. It has 30 drive-thru booths and eight ambulatory vaccination centers that can inoculate at least 15,000 persons daily. On its initial rollout, 50,000 doses of the Moderna vaccine will be inoculated by health workers and private-sector workers from Paranaque City.
Paranaque City Mayor Edwin Olivarez shared that there are plans to offer shuttle rides by Metro Manila local chiefs for residents who are getting inoculated in Nayong Pilipino.
According to International Container Terminal Services, Inc. Executive Vice President Christian Gonzales, no trees were cut during the construction of the 250 million-Peso vaccination side.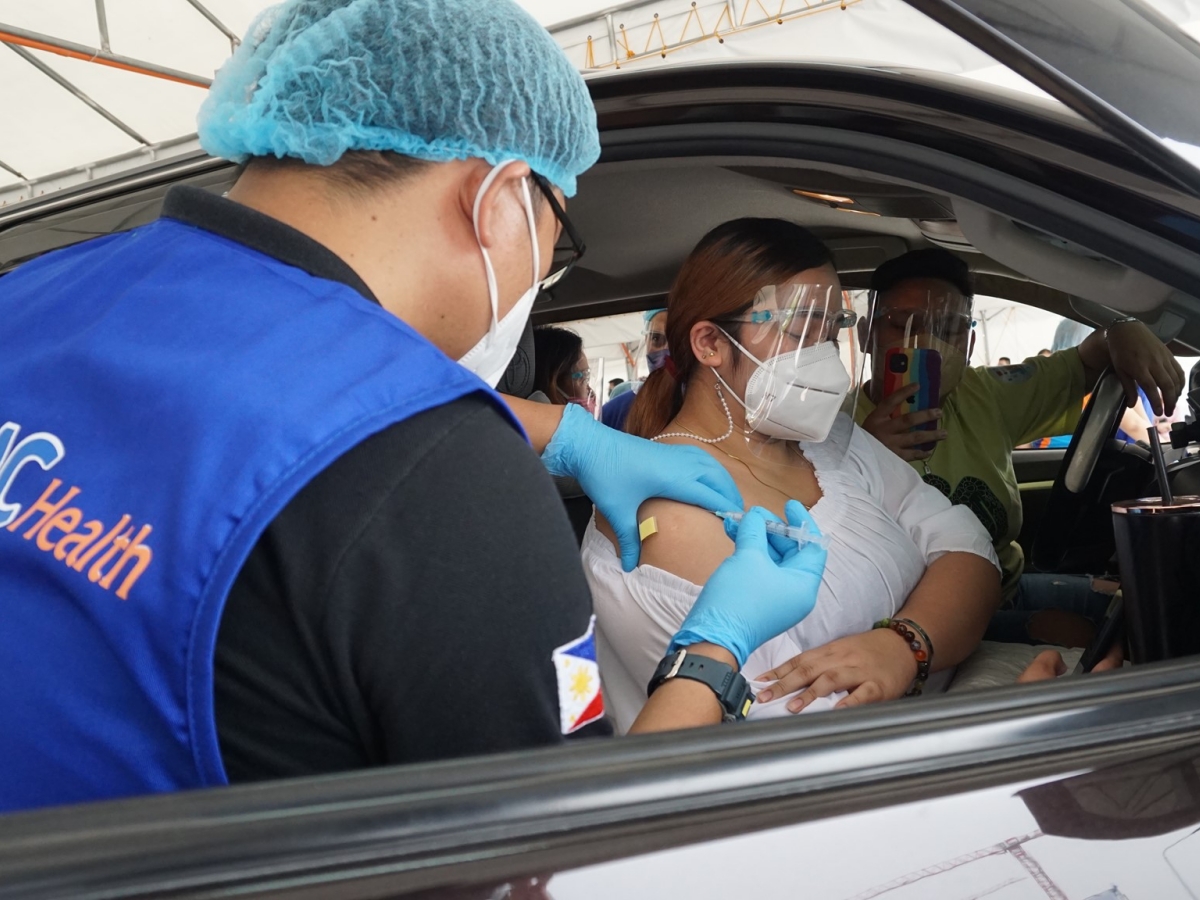 How to register for the vaccine
Registration for the vaccine isn't exclusive to residents of Paranaque City only. You may register by scanning the QR code below or visiting the Paranaque Vaccine Immunization Program (VIP) website.
Who is allowed to leave their residence during ECQ?
Aside from APORs, persons who have a scheduled vaccination are allowed to leave their homes during the August 2021 ECQ.
The following are considered APORs:
Health and emergency frontline services and uniformed personnel
Government officials and employees on office travel
Duly authorized humanitarian assistance actors
Persons traveling for medical or humanitarian reasons
Those leaving their residence for a vaccination with proof of schedule
Persons availing of DFA consular services with confirmed appointments
Persons going to and from the airport, including OFWs with Overseas Employment Certificates
Persons traveling for work, business, or activity permitted in areas under ECQ
Public utility vehicle operators
As of August 13, 2021, the Philippines has recorded over 1.7 million positive COVID-19 cases, with 96, 295 active cases and 29,838 deaths. The ECQ in Metro Manila will be observed until August 20, 2021. 
MORE: ECQ in NCR: Important Restrictions to Take Note Of for August 2021