A Day in New Orleans: Everything You Need to See
Here's quick day to night tour of the Big Easy.
by Walter Ang | July 14, 2015
New Orleans, to many children, is where the Disney movie "The Princess and the Frog" is set. Yes, the voodoo lore is (still) a selling point for the city.
For older travelers, ehem, you may have heard of it for its Mardi Gras parties, jazz music and cuisine. And the bars and booze, of course.
There are ways to explore the city without the booze and if you're pressed for time, a day and night can be more than enough time to explore its more touristy locations.
This city has a unique personality from its cross-cultural, multilingual roots: French and Spanish colonizers and their African slaves mixed with eventual immigrants from Haiti and other countries.
Starting at center
Jackson Square, a large park facing the Mississippi River, is a great starting point. Begin at the Saint Louis Cathedral in the middle of Jackson Square.
If you visit on a weekend, the greenery in front of the church gets filled with street performers, mimes, painters, and fortune tellers.
Horse-drawn carriages and steamboat rides are available for hire so that visitors can take in a panorama of the Mississippi.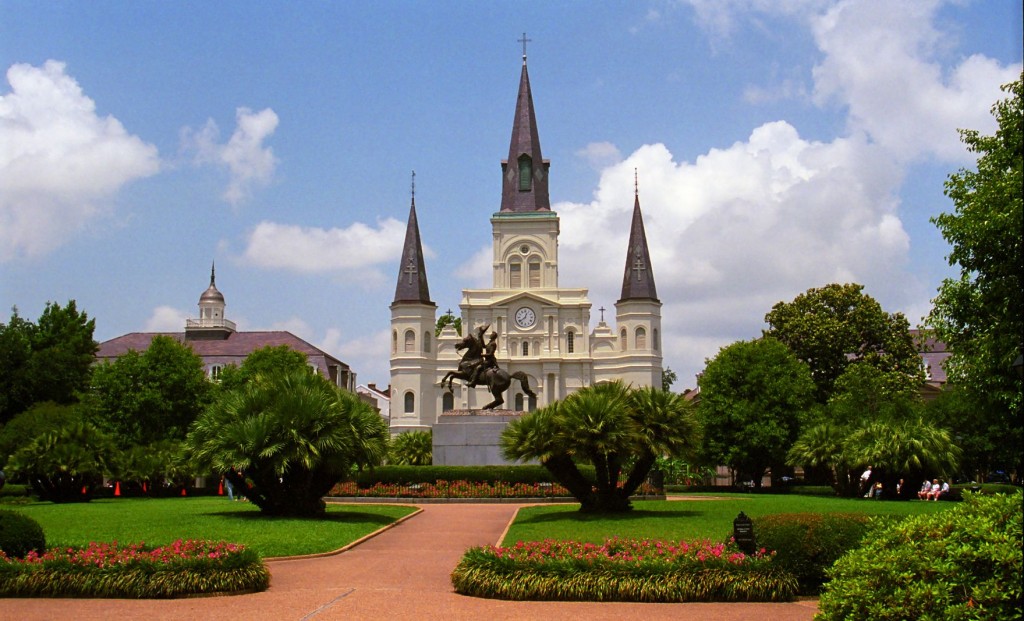 For a free walking tour around the neighborhood, visit the Jean Lafitte National Historical Park and Preserve Visitor Center near Jackson Square. The tour guides will take you through the city's history in roughly a three-hour walking tour.
Feed your eyes and tummies
From there, you can explore Vieux Carré (as the locals call the very popular French Quarter). This is a compact area whose streets are filled with boutique hotels, restaurants, antique and vintage shops, art galleries and cafés.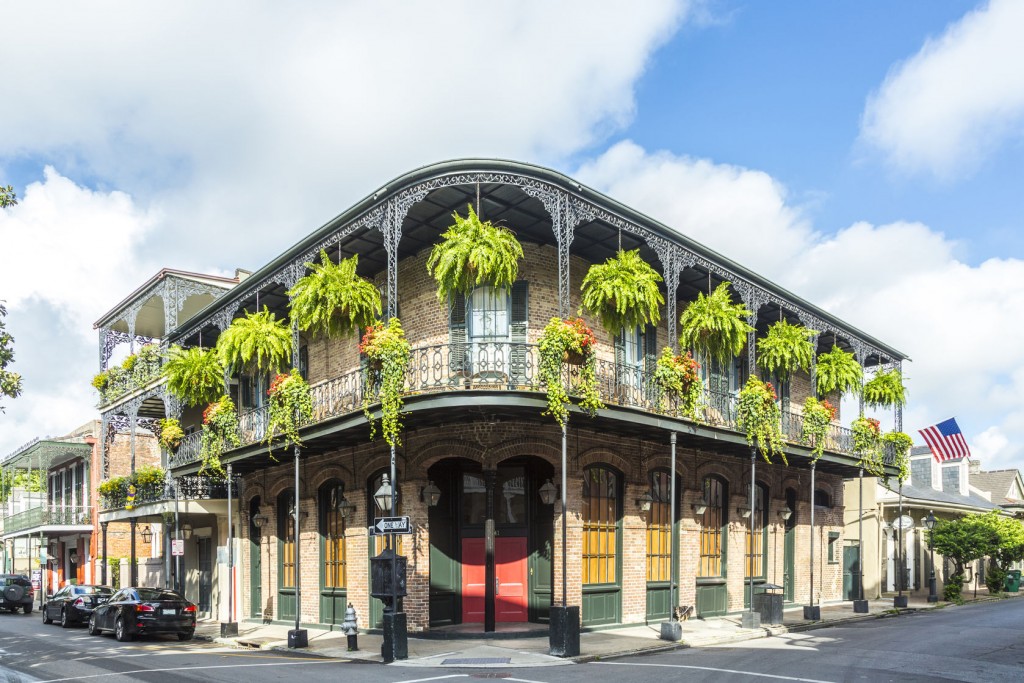 Before, during and after all that walking, there are plenty of food items to fuel yourself with. Fast food joints have names like "Voodoo Barbeque" and "Gator Me Crazy" (serving alligator burgers).
Sandwiches like Po' boy (their version of the sub, except usually filled with fried seafood) and Italian muffuletta (sandwiches on round sesame-seed bread) are homegrown and should be experienced.
Not to be missed is Café au Lait's beignets (pronounced as "ben-yays") pastries dusted with confectioner's sugar best eaten with their café au lait, a blend of coffee, milk and chicory.
Seafood abounds. Be sure to order seafood gumbo (stew) and étouffée (similar to gumbo, but thicker). You'll have your pick of fish, oysters, shrimp and crawfish.
Nightfall
When evening arrives, it's the best time for another kind of walking tour: the haunted kind. Pick one that suits your fancy.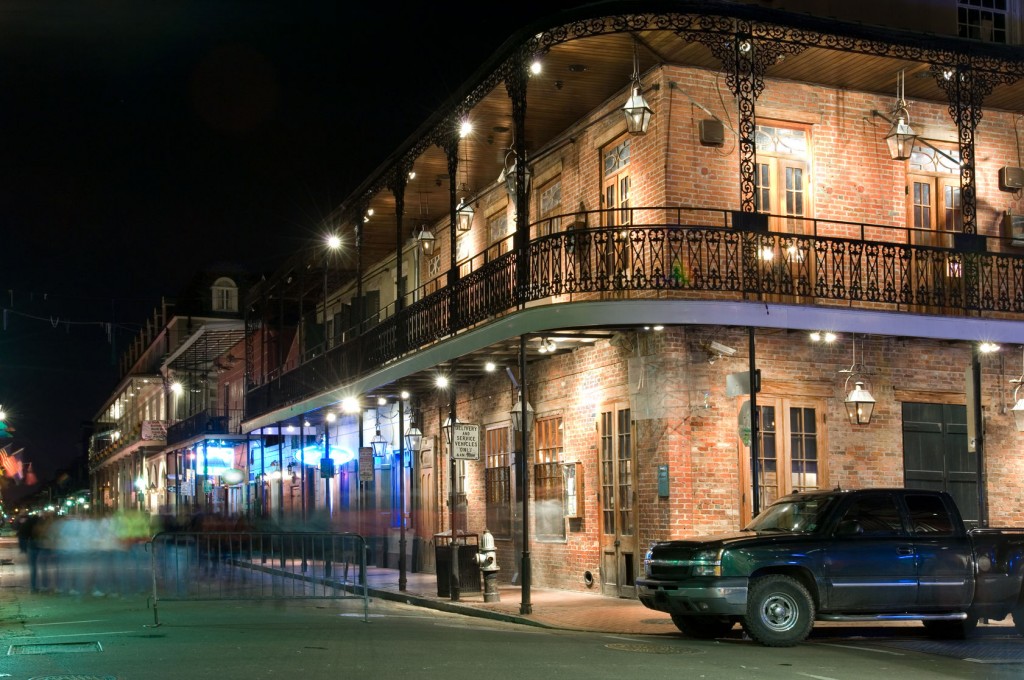 Most will take you through the origins and lore of voodoo, hoodoo, vampires, witchcraft and haunted houses in the area.
Otherwise, you can skip the tours and shop for knickknacks at stores like Reverend Zombie's House of Voodoo (a store that sells paraphernalia for casting spells and such).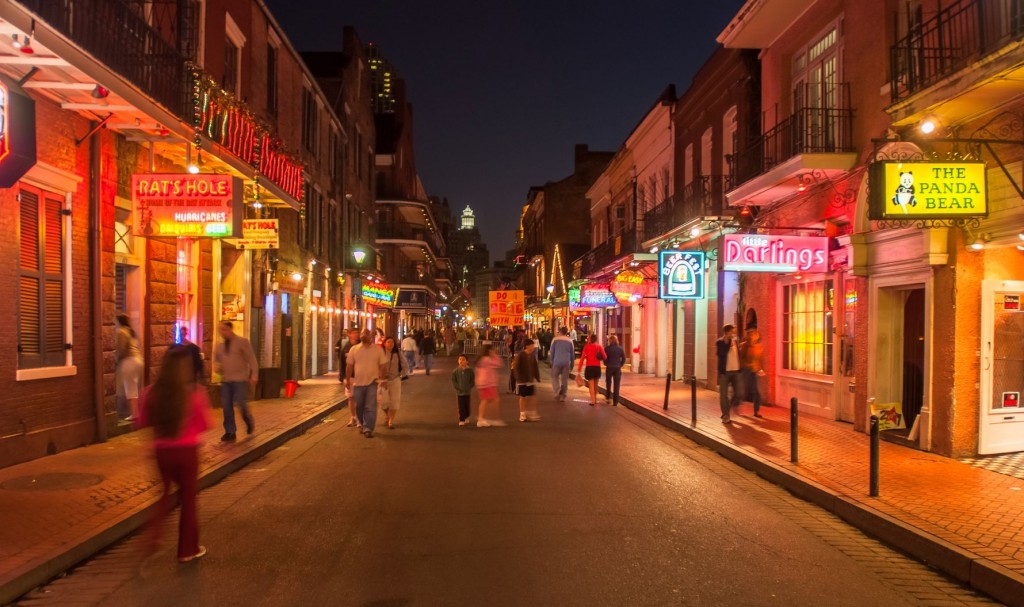 And, finally, of course, if you're still looking for a different kind of spirit, you can visit the many bars that line Rue Bourbon (Bourbon Street). Bottoms up!