What Happens in Vegas: The Other Side of Sin City
It's not all bright lights and gambling.
by Tony Nievera | May 02, 2015
Las Vegas, Nevada: Sin City, Entertainment Capital, Wedding Capital of the World, and on May 3, 2015, Boxing Capital of the World.
41.3 million visitors came to Las Vegas in 2014. The "Sin City" moniker comes from the legalized gambling at the casinos, accompanied by plenty of drinking, and sex dens—as in 24 hour nude shows and gentlemen's clubs—and prostitution (that's legal in nearby counties). Over the years, the city has evolved from having pure dependence on gambling to offering "family-oriented" theme hotels, amazing entertainment, fine dining and gourmet restaurants.
Several famous stars are resident entertainers (it's one of the first stops of most concert tours) in the city—from Celine Dion to Britney Spears, Santana to Rod Stewart. In the olden days, Elvis and the Rat Pack—Frank Sinatra, Dean Martin, Sammy Davis Jr—had regular shows in this city.
Elvis didn't really leave town—he is singing at the Fremont Experience in the old downtown area .
There are over 115,000 weddings a year in this city. But ironically (or not really), close that many people also came for quick divorces. But this isn't all that Vegas is known for.
Las Vegas is my new hometown—there's plenty of it for everyone. You can even put the city's excessive, high-rolling image aside. The communities surrounding the strip—communities that come with manicured golf courses and senior centers—is home to retirees like me. There's plenty of the every day Vegas experience for everyone.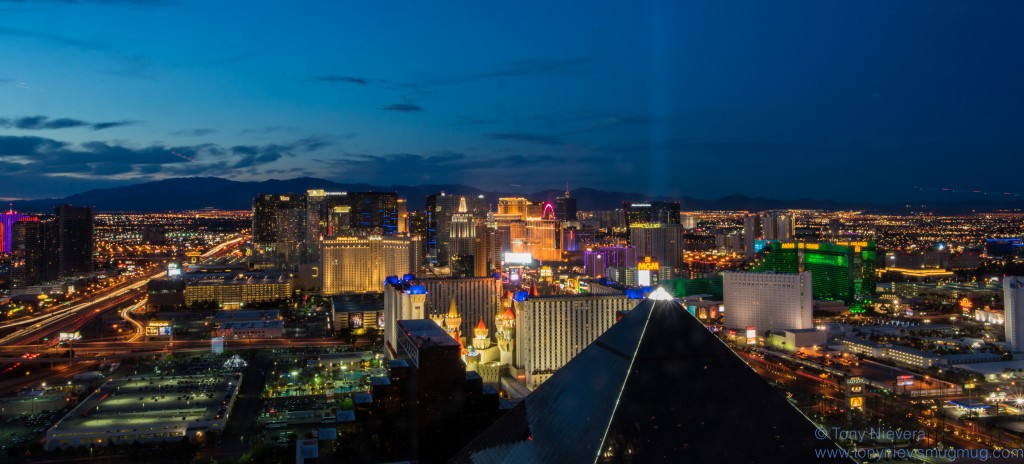 Las Vegas at night—a city that is bright with all the neon signs. A city that never sleeps. This photo was shot from the top floor of the Delano Hotel at the Mandalay Bay Hotel complex. It shows the bright lights of the strip and the new High Roller Ferris' wheel.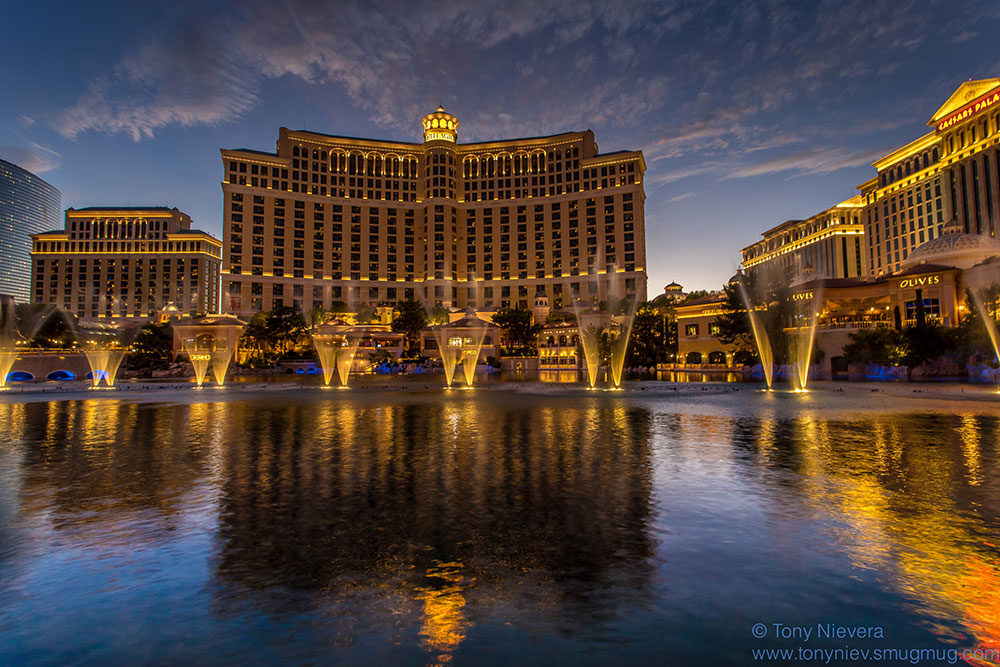 Walk around the boulevard and get free entertainment from shows like the Bellagio Water fountains, or inside the hotels and see displays of flowers in a conservatory, or ride a gondola at the Venetian, or watch sharks in an aquarium and dolphins perform even circus acrobats flying the trapeze.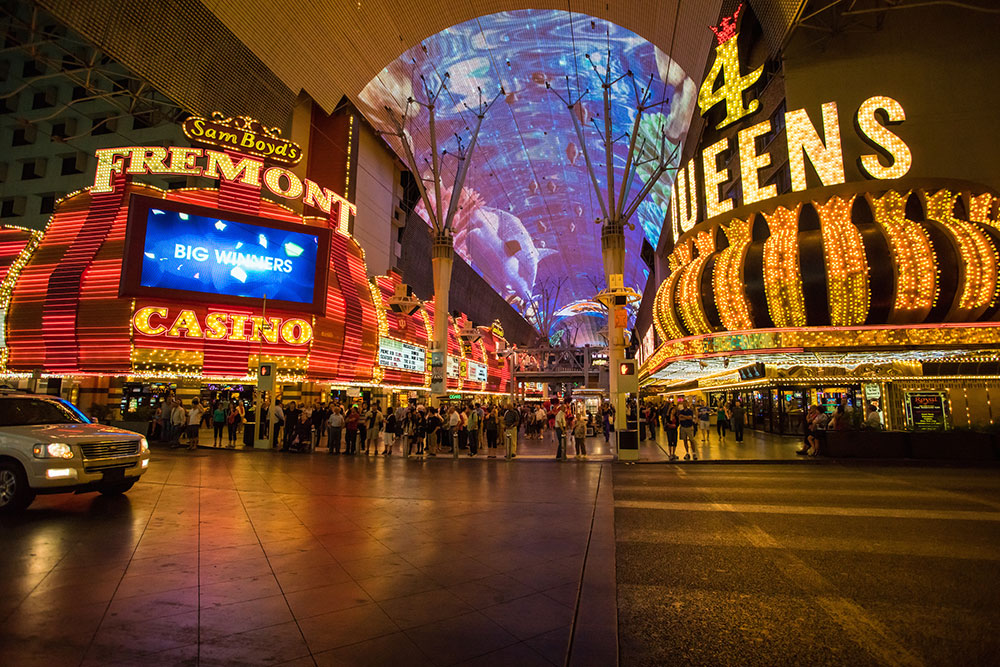 The Fremont experience shouldn't be missed. Evening shows with the long overhead light displays, a singing Elvis, a noisy saxophone player, and girls in bikinis dancing on top of bar counters. There's even a zip line.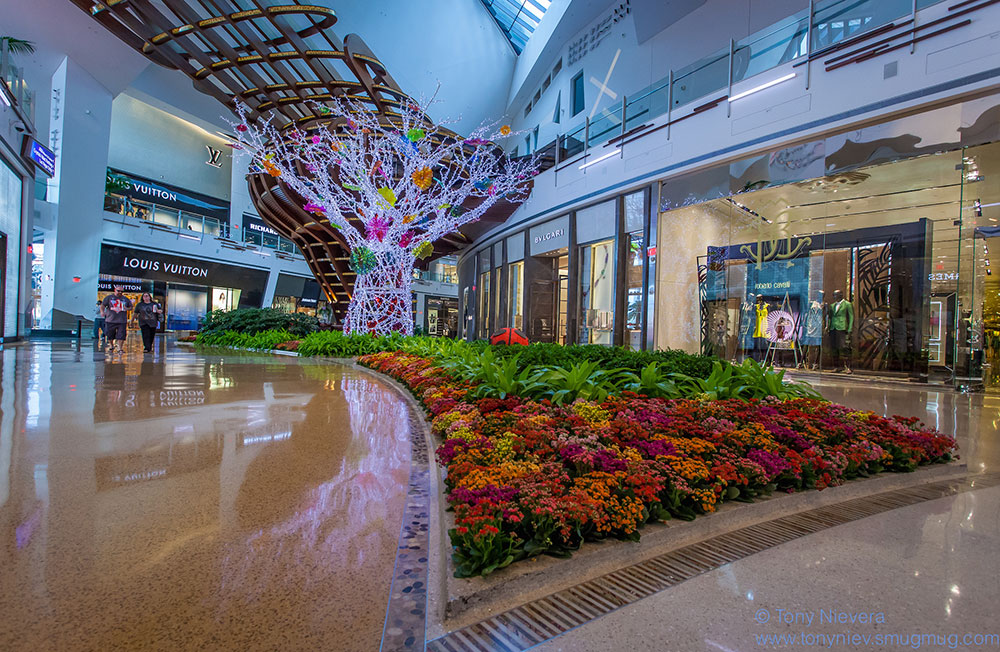 Vegas is also a shopping capital. Tourists can go from high-end stores to factory outlets.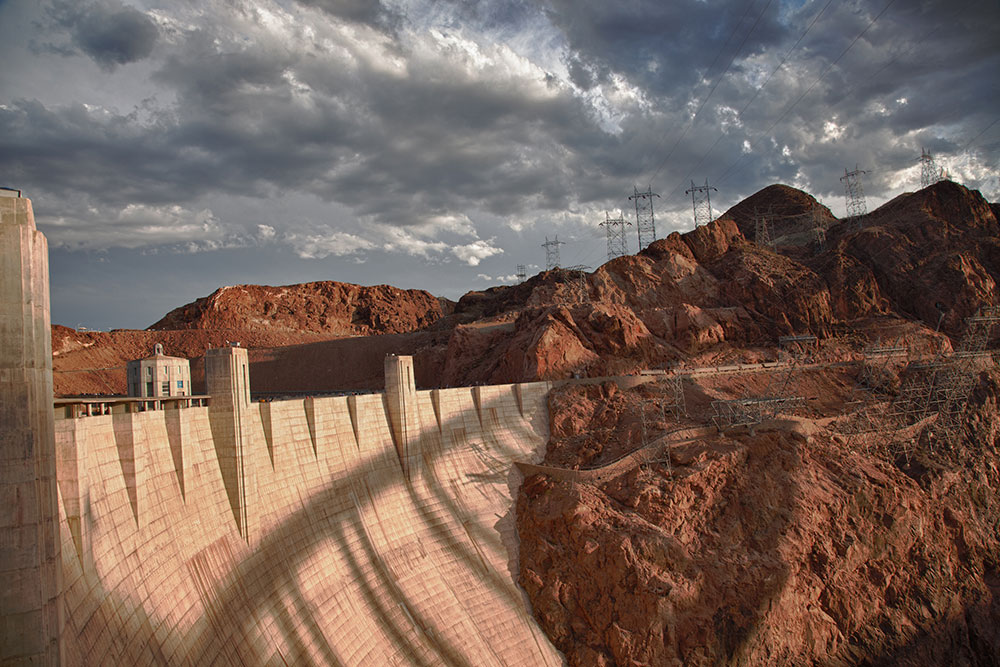 Nearby are National Parks and conservation areas of Red Rock, Lake Mead Recreation area and the State park of Valley of Fire. Millions also visit the tall Hoover (Boulder) dam.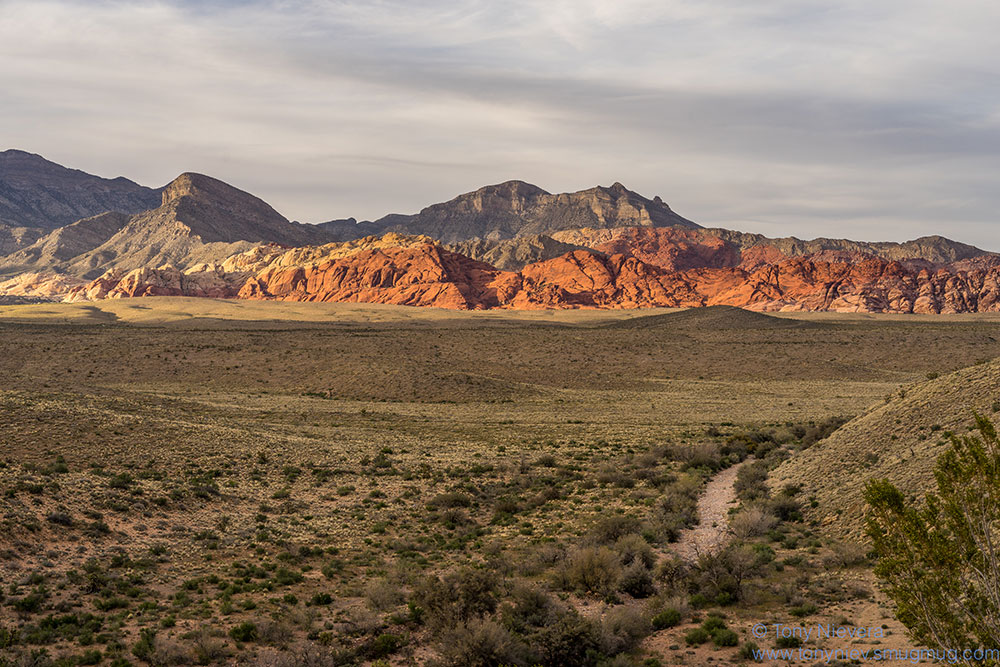 Tourists and locals enjoy long hikes, rock climbing and biking at the Red Rock National Conservation Area.
Have you been to this side of the USA? Share your favorite spots in the comments below!