Obscure Guides: Makati City
Spending a weekend in Makati? Here's where you can go.
by WindowSeat.ph | November 03, 2015
What is now the CBD of the bustling metropolis that is Metro Manila, Makati had much humbler origins. When Miguel Lopez de Legazpi, the first Governor-General of the Philippines, canvassed the land south of the Pasig River, he misinterpreted the locals who were referring to the ebbing tide of the river, "Makati na, kumakati na" meaning "Ebbing, the tide is ebbing." Thus the Metro's financial center came to be.
As the geographical (and metaphorical) heart of Metro Manila, Makati was once a convenient pitstop for pilgrims on their way to other locations in the north. The land was eventually purchased by a Zobel de Ayala ancestor in 1851, and the city's development has been tied to the prominent family's company, Ayala Corporation, ever since.
Now divided into villages, home to some of the largest commercial centers in the country, and a stone's throw away from the Ninoy Aquino International Airport, Makati is an inevitable destination for all travelers who visit the Philippines. A city that never seems to sleep, Makati can be overwhelming to first-timers who don't know their way around. Here are just some of the best places to find a home away from home.
Currency: PHP | Language/s: English and Filipino | Country Code: +63
[buffer id="A"]
Picasso Boutique Serviced Residences
[/buffer]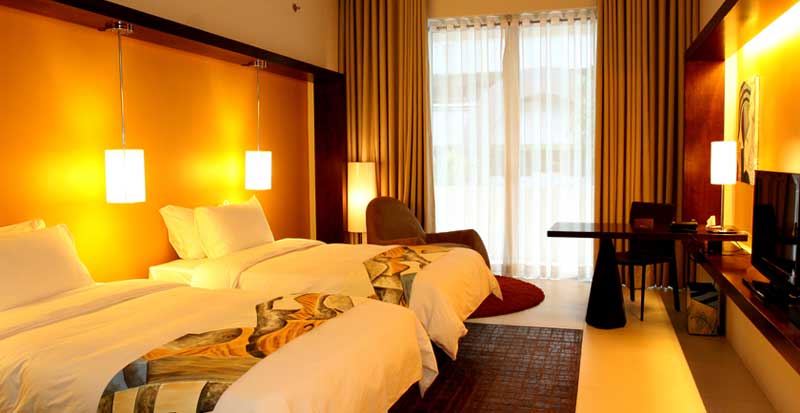 (02) 828 4774 |
Website
 | Email: 
reservations@picassomakati.com
[/buffer]
With its artistic accommodations built into an old building, the Picasso is a reflection of Manila's thriving artistic spirit. Rooms are clean, cozy and comfortable, and offer wall-to-ceiling windows that give you a view of the bustling city outside. They provide top-notch hospitality, and offer studio, one-bedroom and loft options which are sure to suit your needs (and budget).
[buffer id="A"]
Hotel Celeste
[/buffer]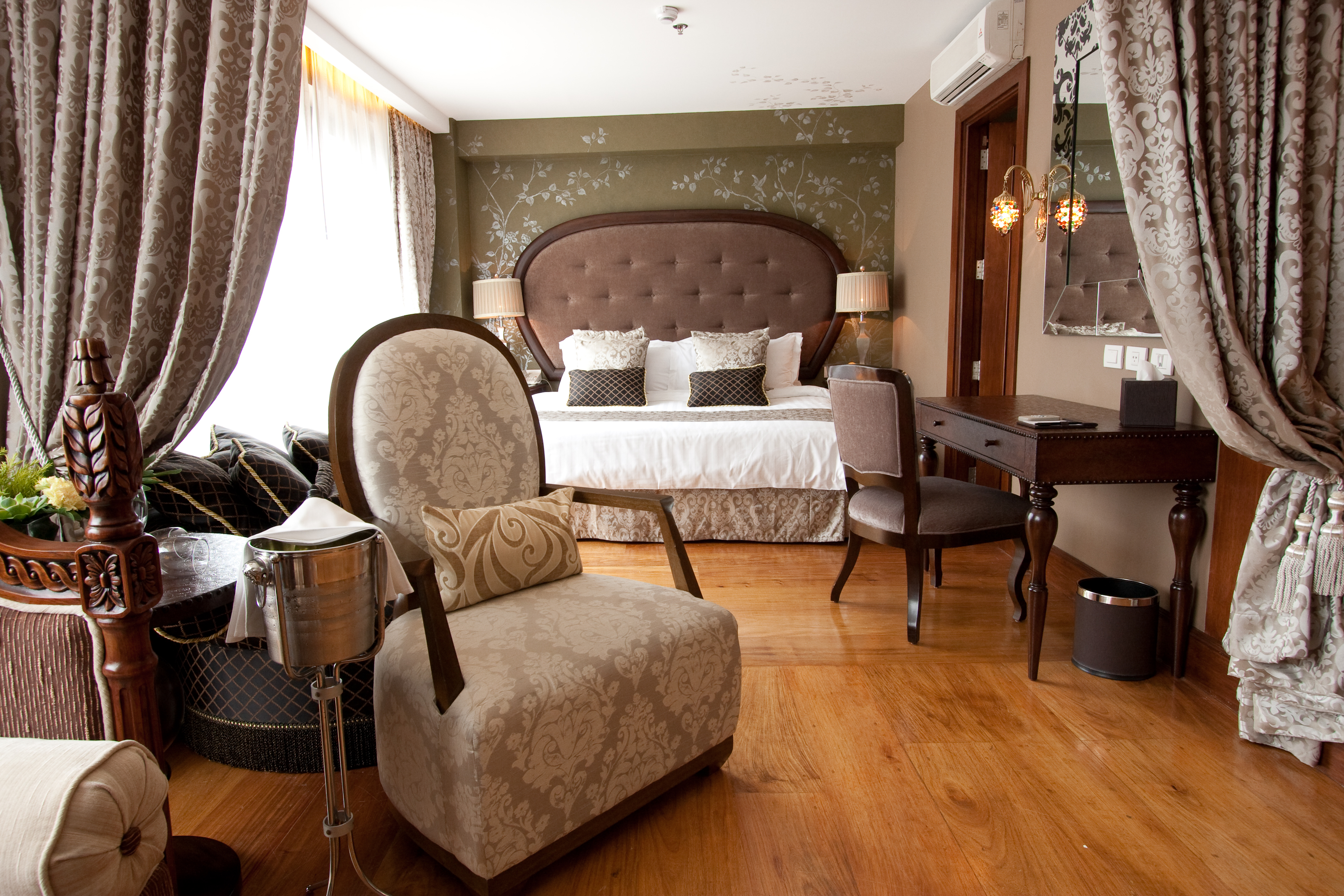 (02) 887 7164 – 66 |
Website
[/buffer]
A short walk from the Ayala Commercial Center, Hotel Celeste is accessible via main roads and highways. Guests can look forward to uniquely decorated rooms, en suite bathtubs, exceptional service and an authentic Italian cuisine from the restaurant downstairs, the Lucia Ristorante.
[buffer id="A"]
Z Hostel
[/buffer]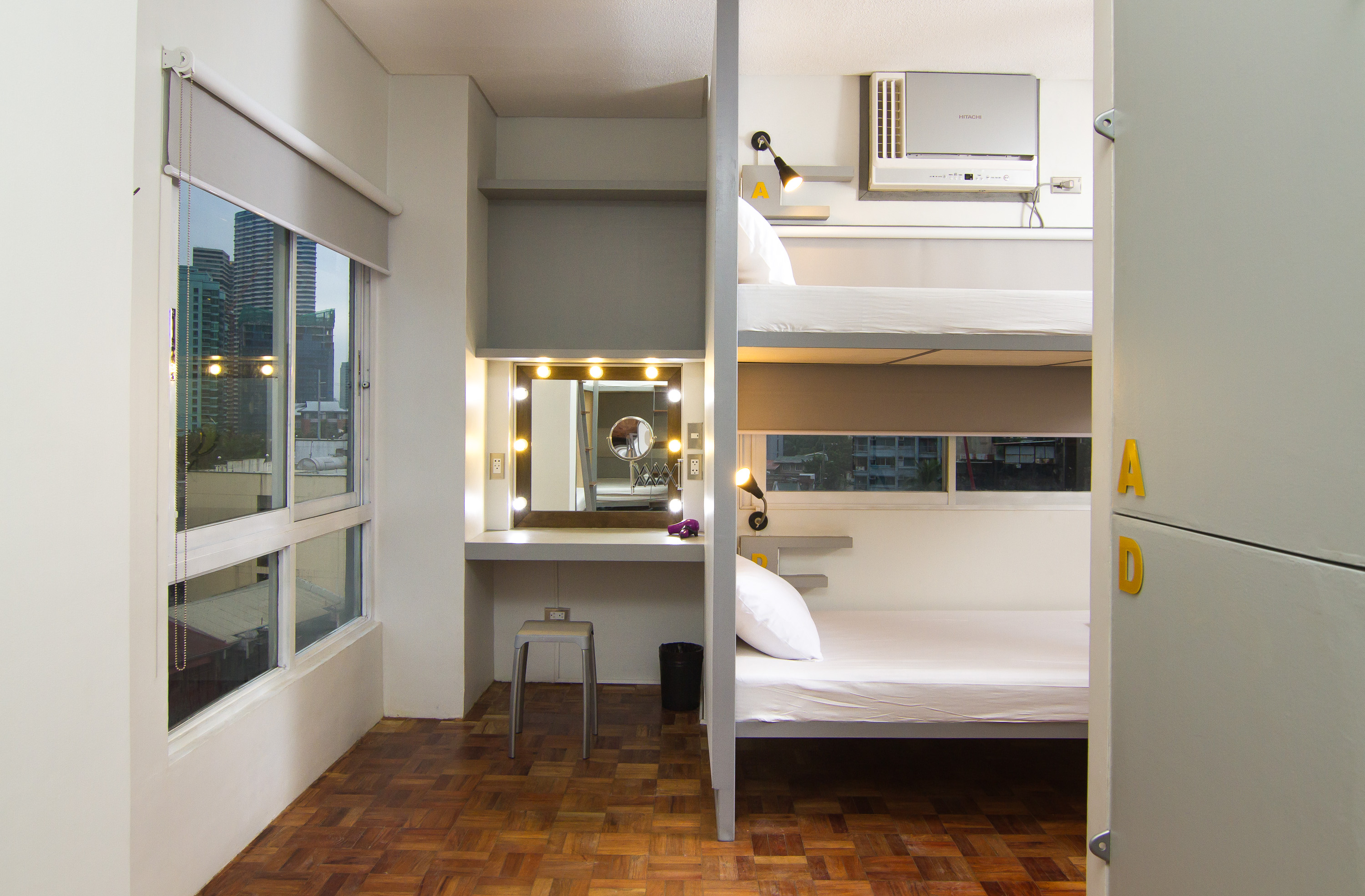 0927 965 2692
 | 
Website
| Email:
reservations@zhostel.com 
[/buffer]
For travelers on a budget or looking to get a taste of Manila nightlife, Z Hostel is the place for you. As the largest luxury hostel in the country, Z offers safe and clean accommodations in the form of mixed and all-female dorms, as well as private rooms. The rooftop bar is usually host to some of Manila's best DJs and artists, and can get crowded on any night of the week.
[buffer id="A"]
Junction Hostel
[/buffer]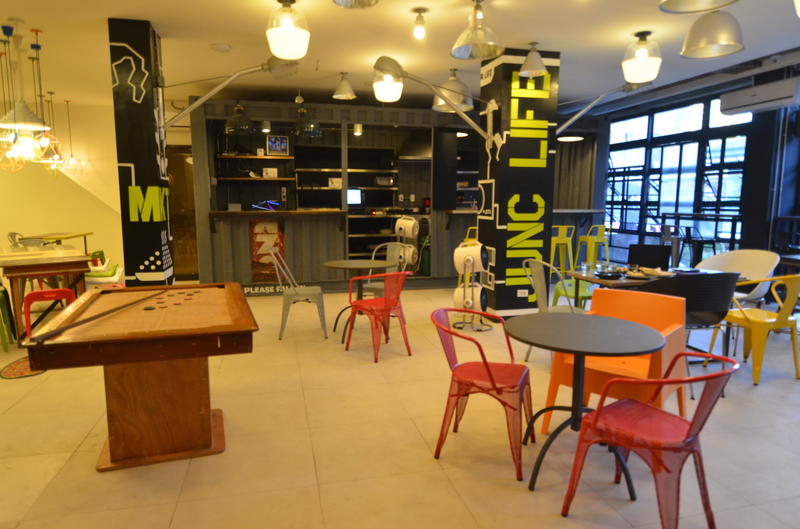 Website
| Email: 
admin@junctionhostel.ph
[/buffer]
Junction is boutique hostel that provides travelers with a comfortable and safe place to rest after a day out in the city. There are mini-lounges on every floor, as well as the main one that is open 24/7. Junction has you completely covered with their in-house cafe, bar and tour desk.
[buffer id="A"]
Maple
[/buffer]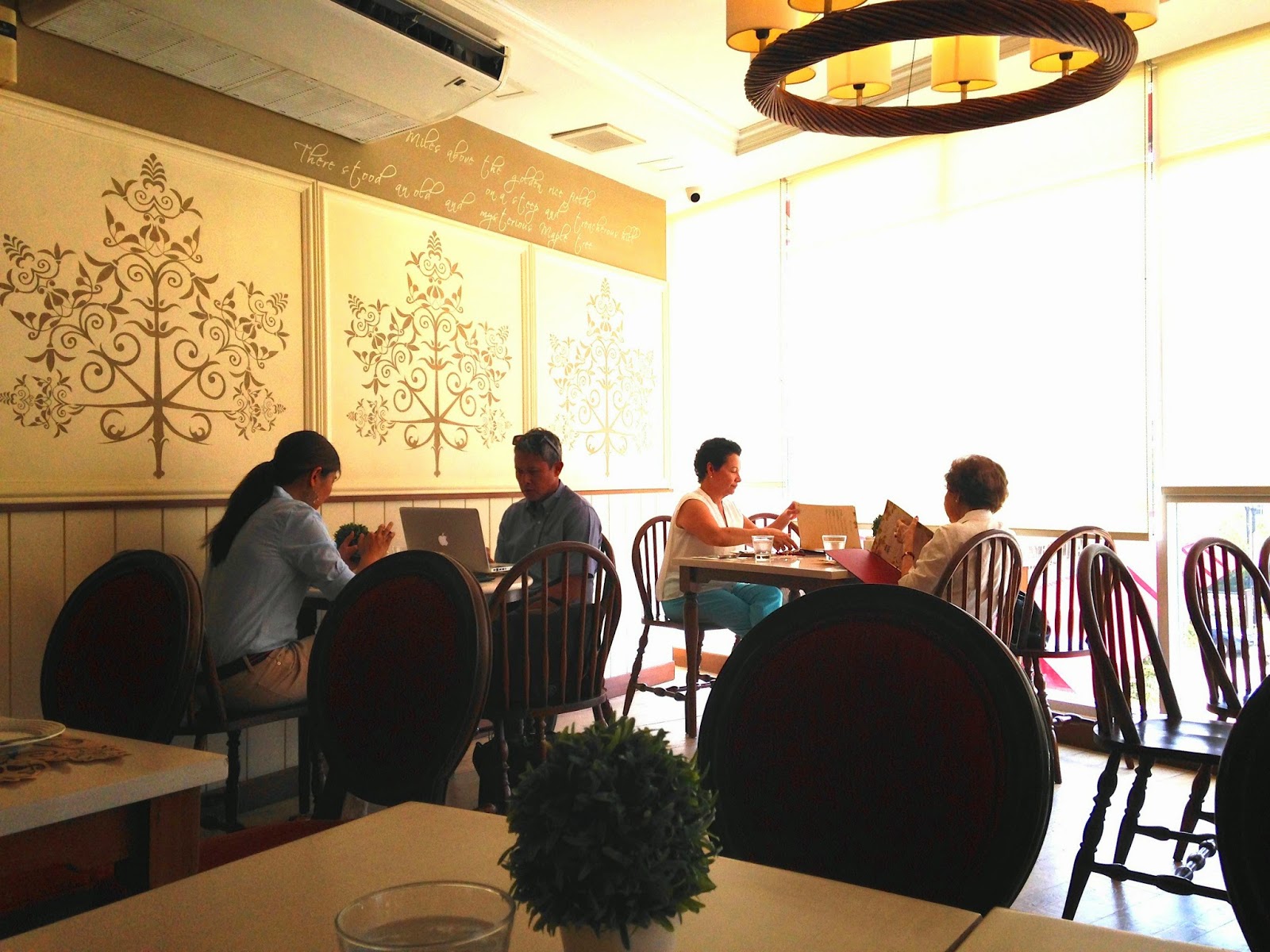 (02) 6216211 |
Facebook Page
[/buffer]
Being greeted with Maple's warm interiors and comforting breakfast food is a great start to a day. Their extensive and exciting menu won't disappoint either. If you're craving for something indulgent, Maple has waffles and pancakes for you. For something unique, you can opt for Huevos Rancheros. As for something more familiar,  there's the Prime Rib Tapa.
[buffer id="A"]
Wildfour
[/buffer]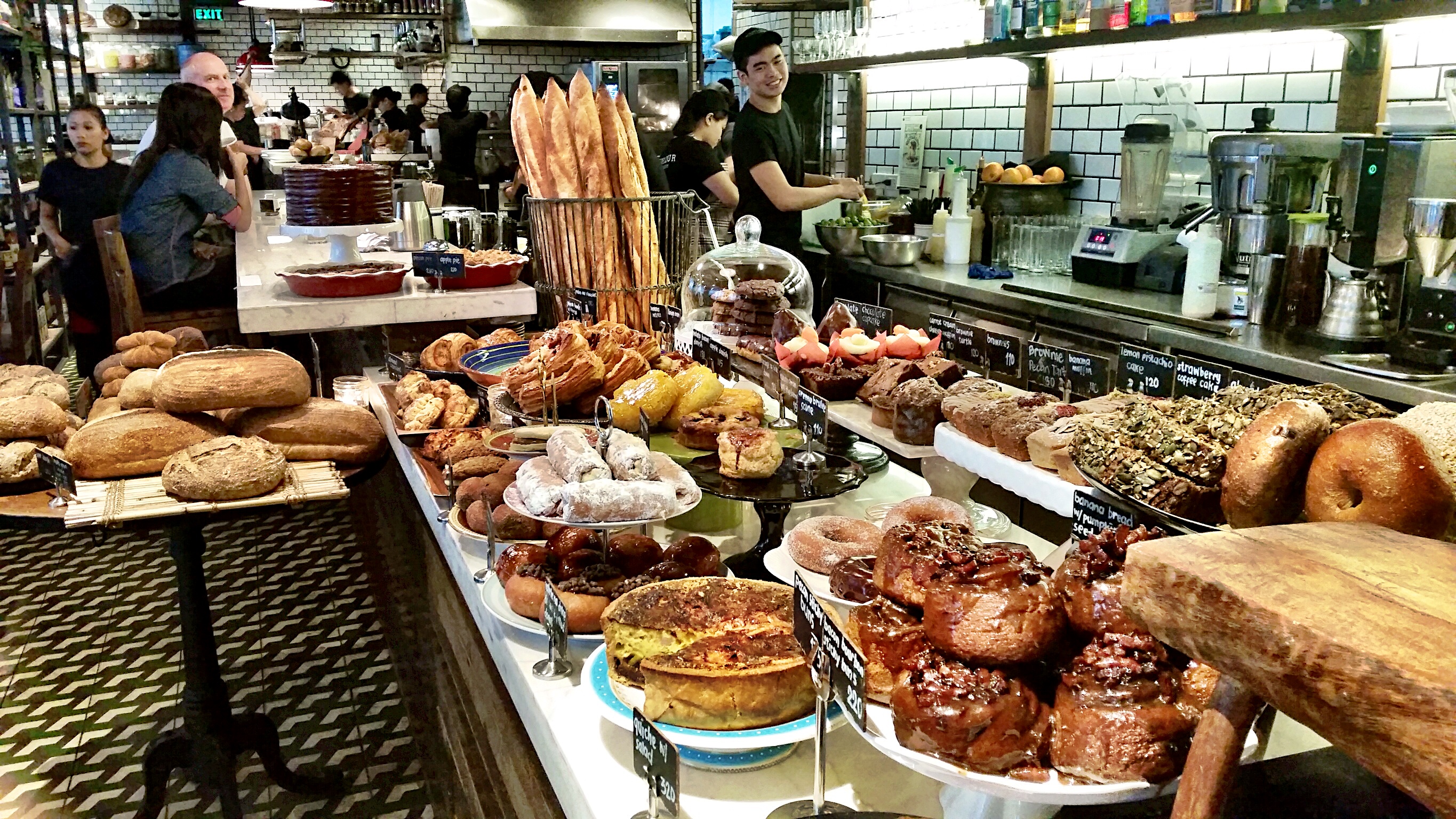 Rada: (02) 8339799, Leviste: (02) 8087072 |
Facebook Page
[/buffer]
You'll probably be able to smell the glorious aroma of Wildflour's pastries a block away. Follow the smell, and the sight of their impressive spread of pastries might get your heart racing. Wildflour's breakfast options aren't limited to that, though. For something more filling, how about Steak and Eggs? They also have homemade granola with fresh fruits, honey and yogurt for the health-conscious.
[buffer id="A"]
Your Local
[/buffer]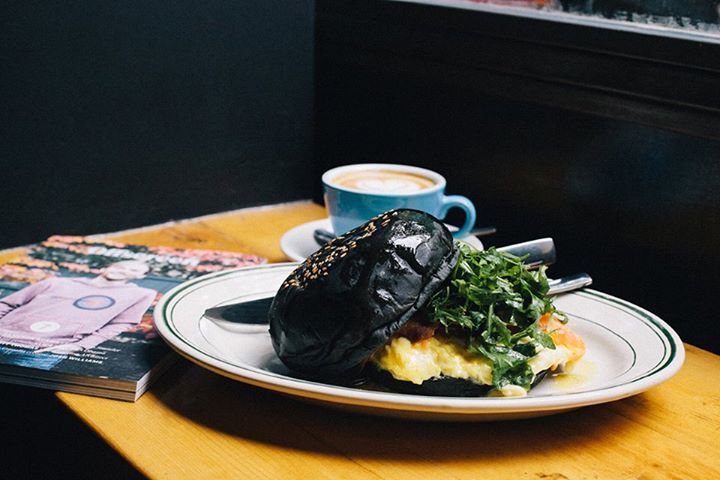 09176543355, (02) 8236206 |
Facebook Page
 |
Website
 | Email: hello@yourlocal.ph[/buffer]
Your Local is famous for Asian dishes that are executed with a twist. It's hard to find their exciting combination of flavors and textures someplace else. Crowd favorites are the Torched Salmon Donburi and the Beef Rendang Buns. Your Local's cocktails are also well-raved about. These drinks taste so good and unique; you won't mind the fact that you're drinking before dark.
[buffer id="A"]
Manam
[/buffer]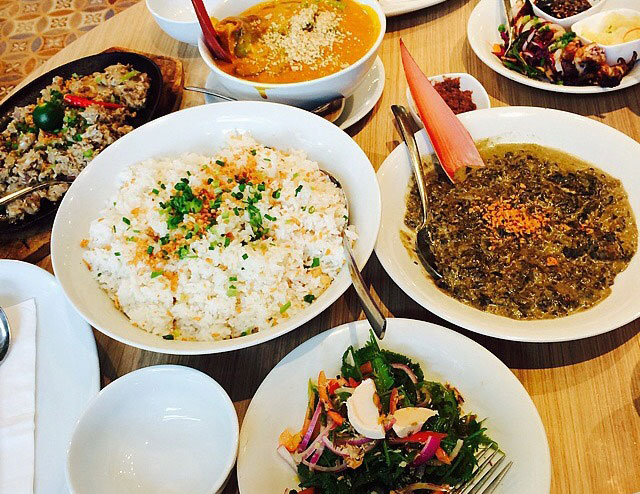 09175399661, (02) 6250515 |
Facebook Page
[/buffer]
There are numerous Filipino restaurants out there, but only very few (if not only one) serves Watermelon Sinigang. For that strange yet genius concoction, Manam is the place. Watermelon Sinigang is just a peak of Manam's fresh and modern take on Filipino food. This makes it truly a must-visit not only for foreigners tasting Filipino cuisine for the first time, but also for Filipinos who want to try a new perspective of their old favorites.
[buffer id="A"]
Toby's Estate
[/buffer]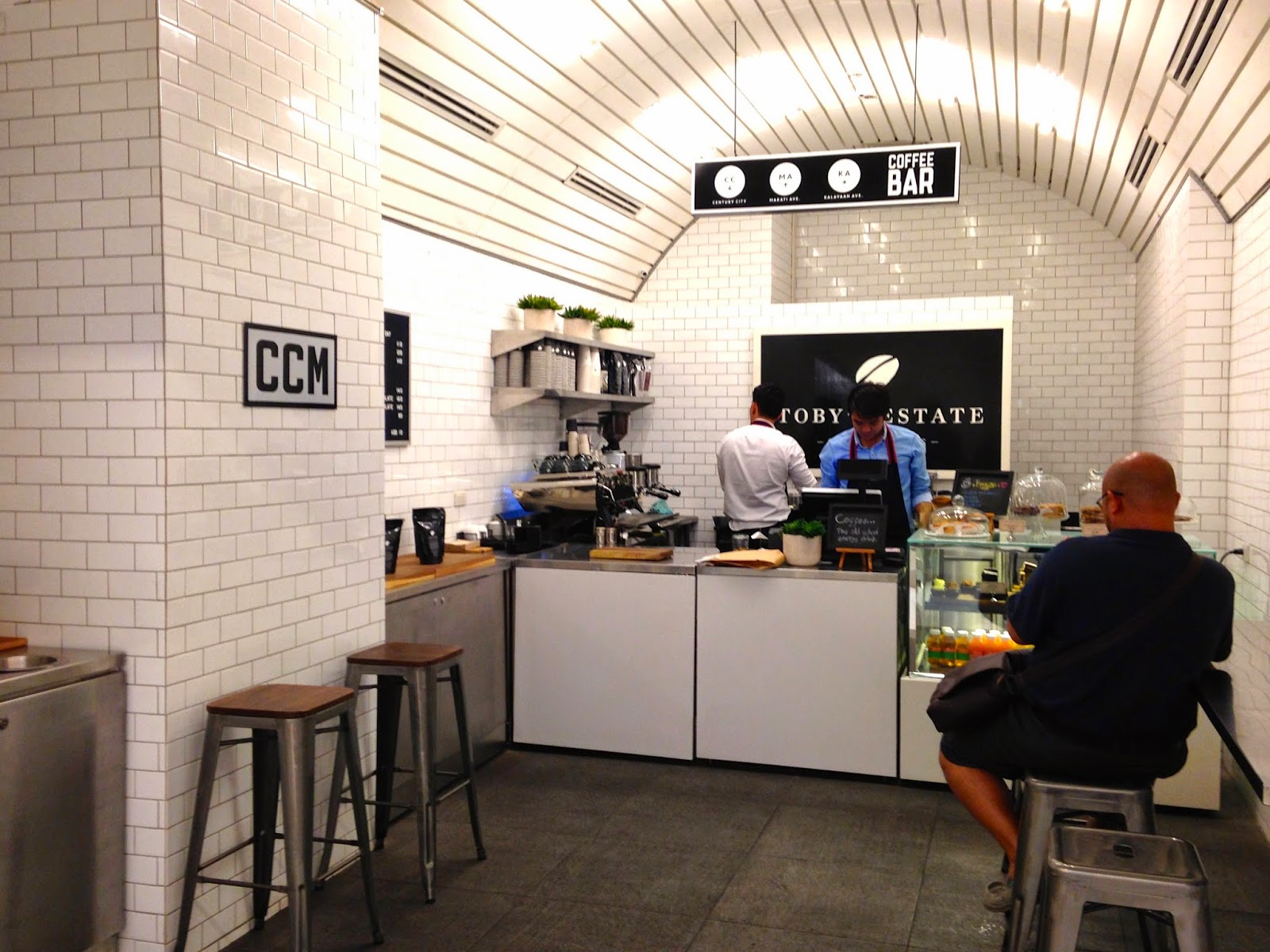 Leviste: (02) 4031752, Century City Mall: (02) 4787677 |
Facebook Page
[/buffer]
Hailing all the way from Australia, the makers of Toby's Estate aim to provide their "coffee-loving community an uncompromised coffee experience". This is apparent in this haven's ambiance, service and of course, products. With Toby's Estate's extensive selection of coffee, you're sure to find a brew for you. They also serve impressive breakfast and brunch options like Foie Gras and Toast, which just enhance your coffee time further.
[buffer id="A"]
Yardstick Coffee
[/buffer]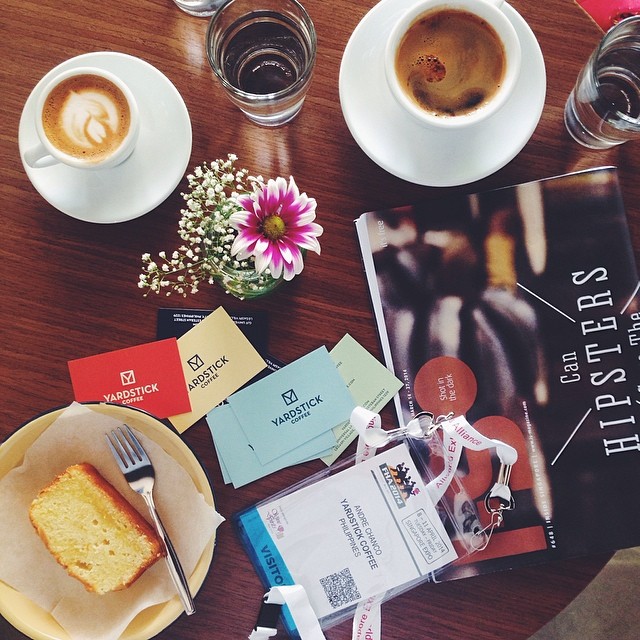 09177236079, (02) 8450073 |
Facebook Page
 |
Website
 | Email: hello@yardstickcoffee.com[/buffer]
If you decide to eat lunch at Your Local, look for the secret door leading to Yardstick Coffee. Don't get lazy to look for it because once you get a sip of their coffee brimming with baristas' passion for what they do, you'll find that the search was definitely worth it. Aside from their excellent brews, Yardstick's minimalist interiors, outrageous waffles and seasonal classes are treats that customers come back for again and again.
[buffer id="A"]
Stockton Place
[/buffer]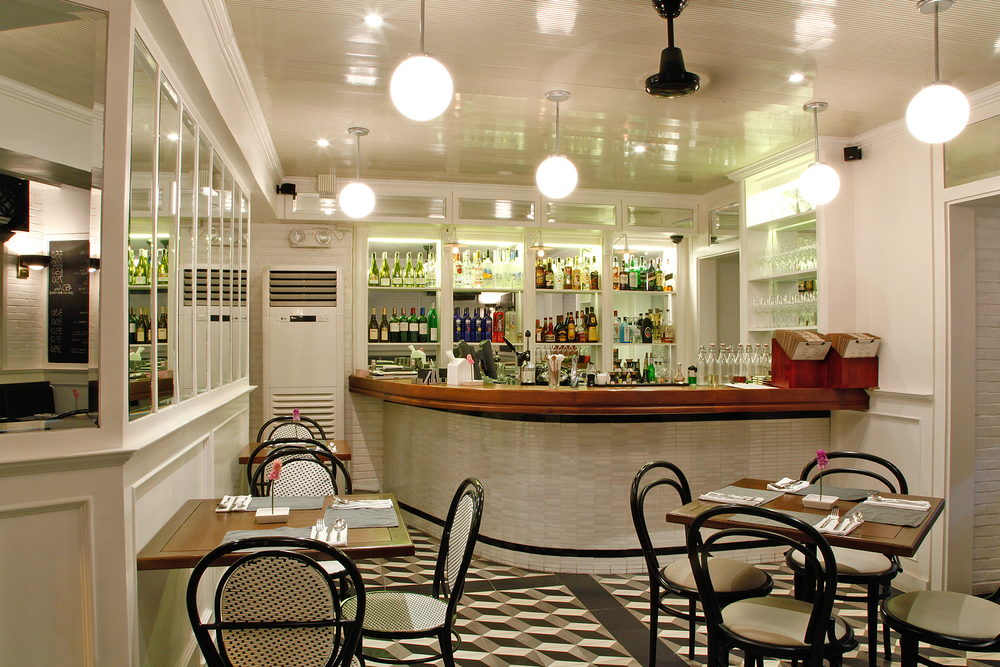 09178561419, (02) 8449539 |
Website
| Email: reservations@stocktonplace.com[/buffer]
From its humble exteriors, you'll probably never guess that Stockton Place is one of 2013's Best New Restaurants and one of 2014's Best Kept Restaurant Secrets in Manila. Step in; you'll be welcomed with elegant interiors and hospitable service. Stockton Place has a short yet well-curated menu, so you won't get overwhelmed with the options when it's time to order. For first-timers, try the Seared Scallops and the Crispy Pork Belly. If it's a special occasion, definitely go for the Prime Grade Rib Eye Steak. As for dessert, don't leave without ordering their excellent version of S'mores.
[buffer id="A"]
Hole in the Wall
[/buffer]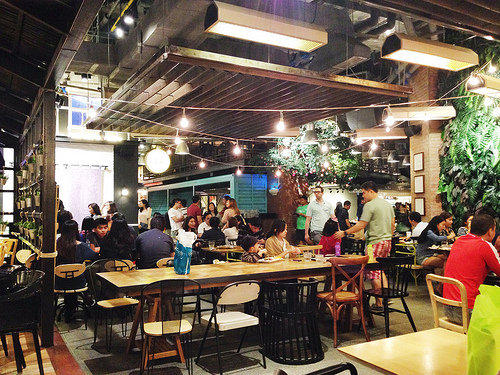 09175802558, (02) 8011230 |
Facebook Page
|
Website
 | Email: hello@holeinthewall.ph[/buffer]
If a food court (or any inanimate object) can take steroids, then Hole in the Wall would probably be the product. Hole in the Wall is unlike any food court in the metro. There are Hole in the Wall waiters that make sure you have utensils, chairs, filled glasses and all in all, everything you need to make your meal pleasant. Also, its food stalls are hard to find anywhere else, if not only found there, and each offer unique treats. You'll have a hard time picking from the 10 concessionaires, but go for what your belly is growling for that day. Feast on Pho, chicken and waffles, burgers, make your own cookies, and much more.
[buffer id="A"]
The Curator
[/buffer]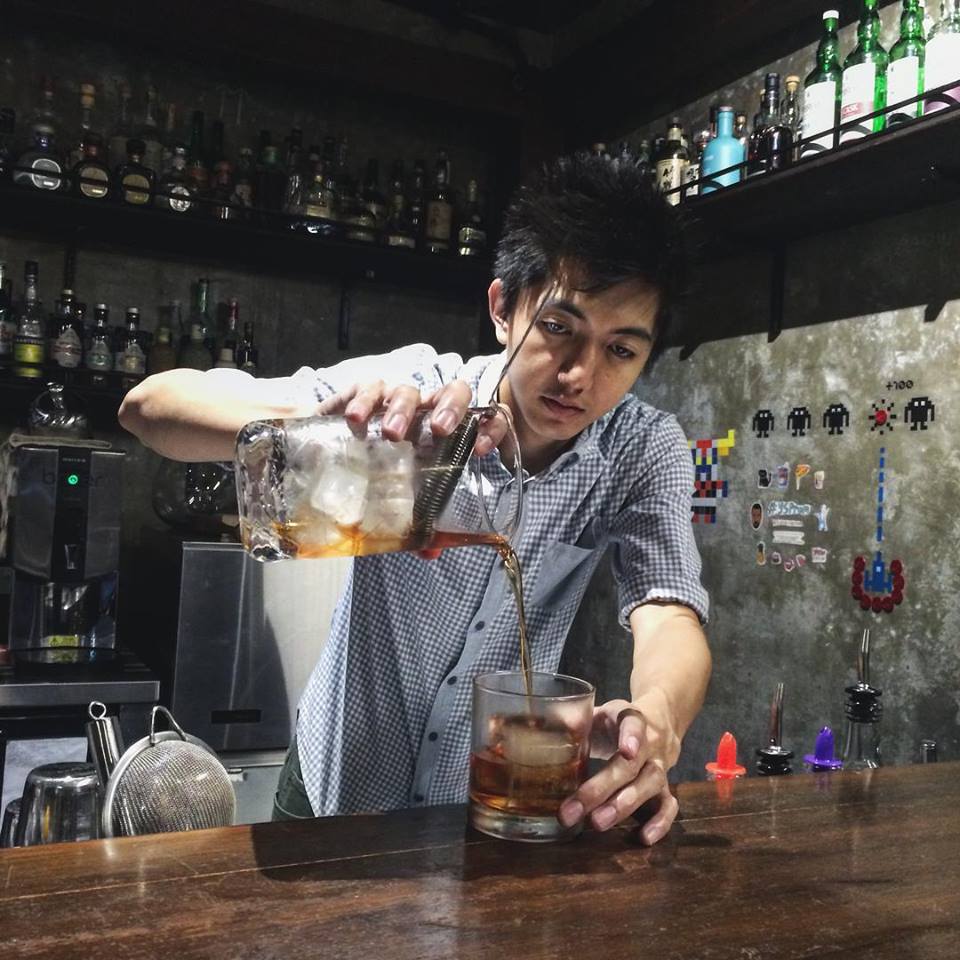 09163554129 |
Facebook Page
[/buffer]
Both caffeine-junkies and cocktail-enthusiasts rave about the Curator, so this is the perfect place to bring people with varied interests together. With its urban speakeasy vibe, knowledgeable and approachable baristas as well as of course, superb concoctions, it's easy to see why the Curator has turned from obscure to crowd-favorite very fast.
[buffer id="A"]
Le Café Curieux
[/buffer]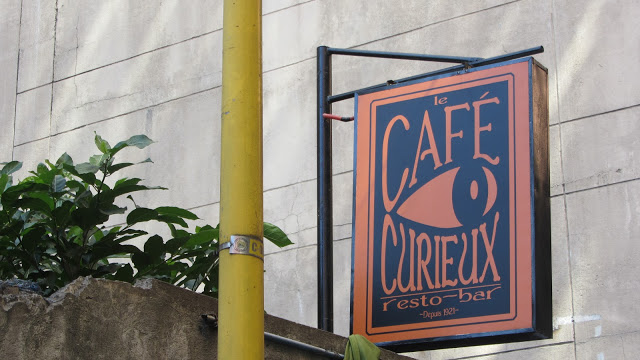 09278981151 |
Facebook Page
[/buffer]
The metro is so saturated with resto-bars that it gets pretty difficult to spot one that's not sardine-filled with people, overpriced and lacking in character. This is where research makes a good difference; don't worry, we've done it for you. Easily mistaken as an art gallery, Le Café Curieux is an excellent place to relax with your choice of poison, mixed up by a friendly bartender and while away from the typical bar crowd. They're famous for their flavored rum, so you might want to try that. Café Curieux also doubles as a garden restaurant offering French cuisine, so hungry drinkers will be very happy to have both their cravings satisfied.
[buffer id="A"]
71 Gramercy
[/buffer]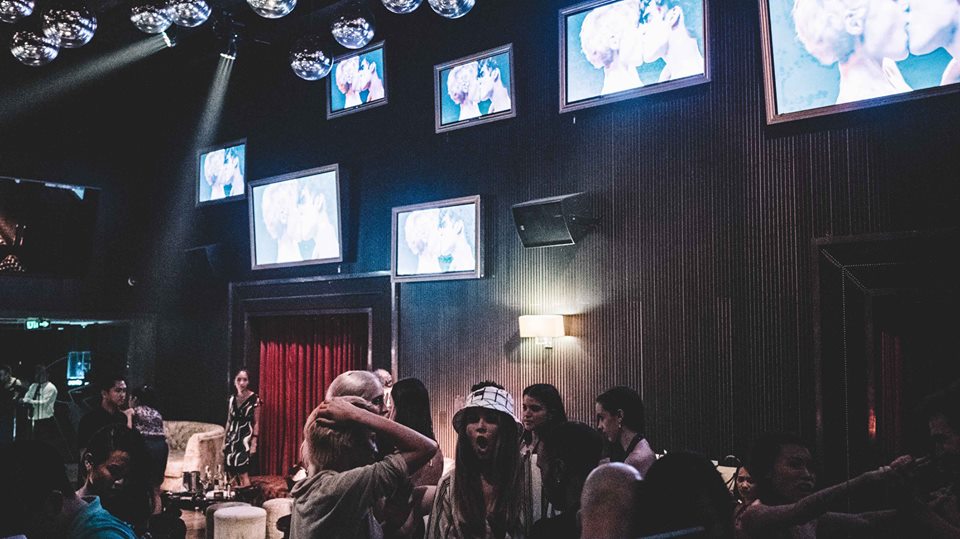 1st Floor Gramercy Residences, Century City, Kalayaan Ave, Makati City
09178477535, 09178094093 | Facebook | Website
Housed on the 71st floor of the highest residential tower in the Metro, visitors can expect breathtaking views of the city from the terrace. There are signature events for every night of the week, but even if you aren't the clubbing type, Gramercy serves affordable and innovative cuisine at the restaurant. Be sure to try one of their stellar cocktails, or indulge in their wide selection of wine, champagne, and other liquors.
[buffer id="A"]
Saguijo Café
[/buffer]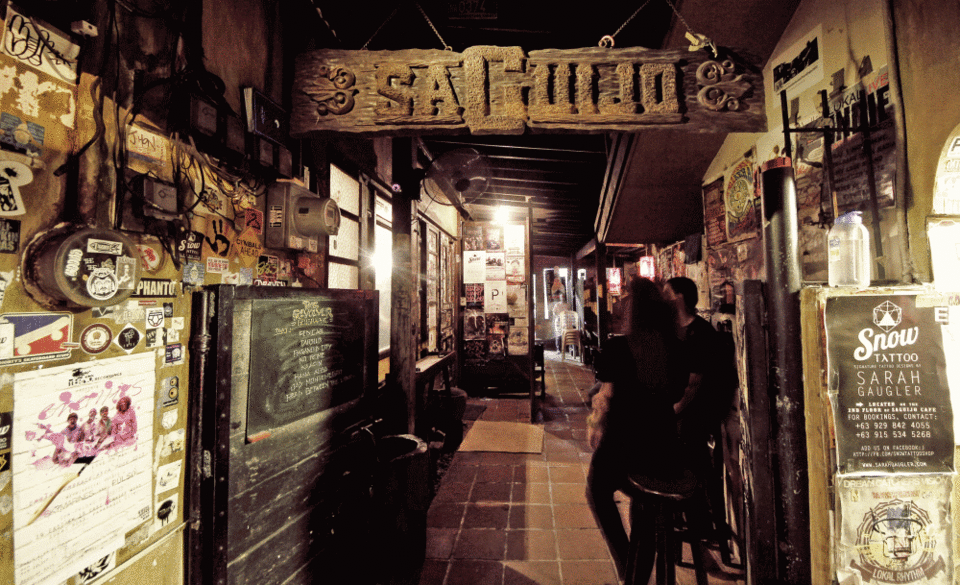 (02) 897 8629 |
Website
[/buffer]
Celebrating 10 years in the Manila music scene, it's safe to say that SaGuijo is a must-visit when in Makati. On any given night of the week, visitors can look forward to performances by some of Manila's best bands while cozying up to a nice cold beer at the bar. For those who want an even more laid back evening, head to the second floor and take in some of the exhibits at the Theo Gallery, a home for the avant-garde arts.
[buffer id="A"]
Ayala Museum
[/buffer]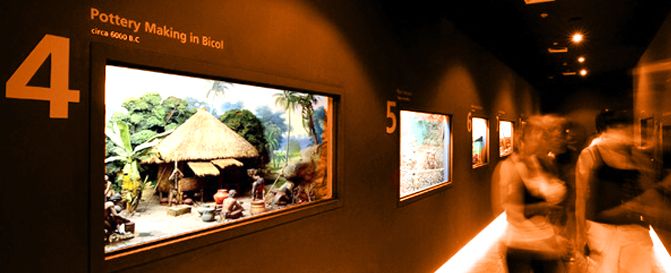 [buffer id="B"]
Makati Avenue corner De La Rosa Street, Greenbelt Park, Makati City
(02) 759 8288 | Website | Email: hello@ayalamuseum.org[/buffer]
Home to The Philippine Diorama Experience (60 handcrafted dioramas which depict the history of the country), exhibits of archeological artifacts, textiles, and ceramics, as well as contemporary art from some of the nation's most prominent painters, visitors to the Ayala Museum can count on a one-of-a-kind look at the arts and culture scene of the Philippines.
[buffer id="A"]
Filipinas Heritage Gallery
[/buffer]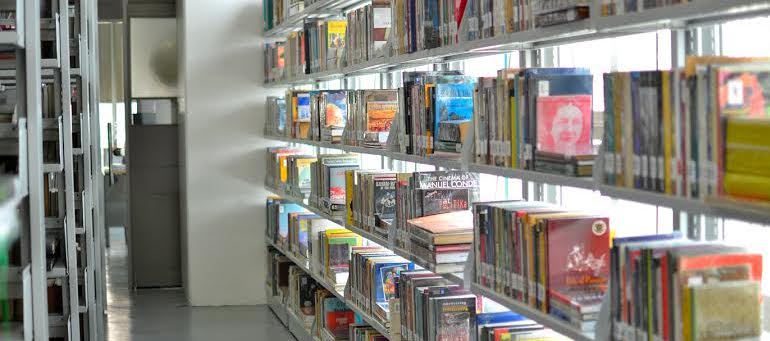 (02) 759 8288 local 36 |
Website
 |
Library Appointment Form
[/buffer]
Having made a new home at the Ayala Museum (the library was formerly located in Ayala Triangle, further down the road), the Filipinas Heritage Library remains one of the foremost electronic research centers in the country. The entirety of its collection, from thousands of contemporary volumes to rare books, maps and photographs, have been digitized. Those curious to learn more about the rich heritage of the Filipinas need only drop by and find a wealth of knowledge on any given topic at their fingertips.
[buffer id="A"]
Ayala Triangle Gardens
[/buffer]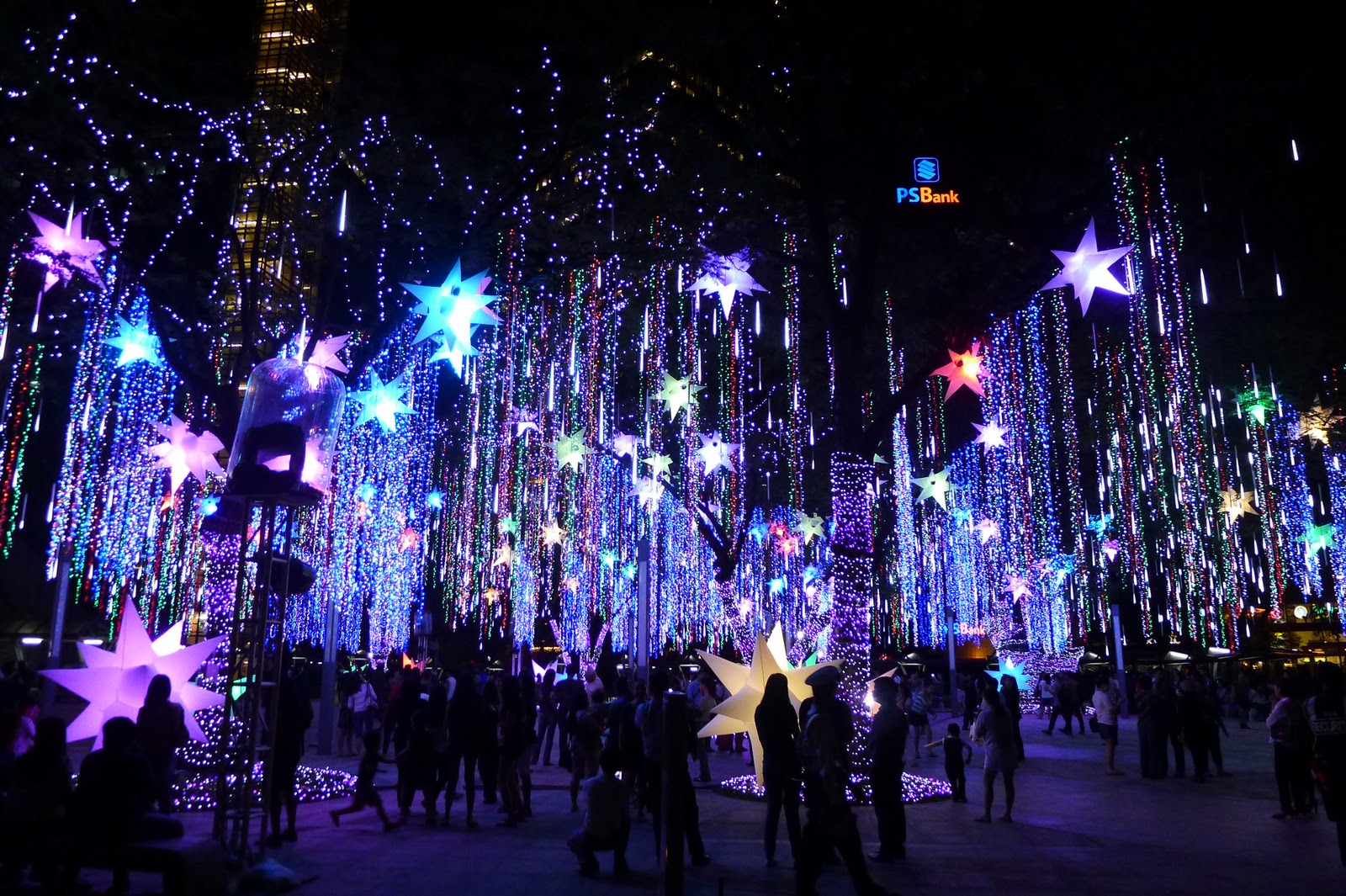 Website
[/buffer]
A pocket of relaxation nestled into the bustling metro, Ayala Triangle is home to jogging paths, art installations, and a number of delicious restaurants. There are stretches of grass and shady trees to read a book under in the afternoons, with the convenience of being within walking distance to the Ayala commercial center and a number of other establishments. Holidays are truly a sight to see here, as lights and local parols adorn the trees to entertain visitors with a spectacular lights show.
[buffer id="A"]
Circuit Park
[/buffer]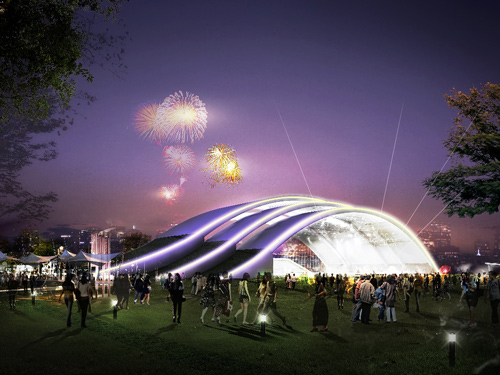 Close to the former Sta. Ana race track, Circuit Makati is quickly becoming the city's entertainment district. Commercial, hotel, and residential blocks are integrated into an events ground, outdoor amphitheater, skate park, football field, and much more in the future. Before the high rise buildings are built, Circuit is a great place to catch sunset views of the Pasig river. Visitors can look forward to a yummy dinner afterwards at the food night market.