Manila's Best Worst-Kept Secret Bars
Say hello to Manila's new nightlife.
by Shen Mascariñas | November 02, 2015
Manila's nightlife has evolved into a plethora of entertainment sources. Aside from clubs, casinos and sleazy girl bars, there are now so much more places to go and experience. Think bars with secret entrances and pubs beyond just beer.
Take an afternoon nap if you have to and stay out way past your bedtime to savor the new Manila nightlife.
Imported from the American Prohibition Era, speakeasy bars used to mean saloons illegally selling alcoholic beverages. Fast forward to the 20th century and now speakeasy bars refer to obscure locations, confidential entrance codes, vintage decor and all in all, everything retro. Of course, Pinoys were quick to bring this unique concept to the Philippine capital.
ABV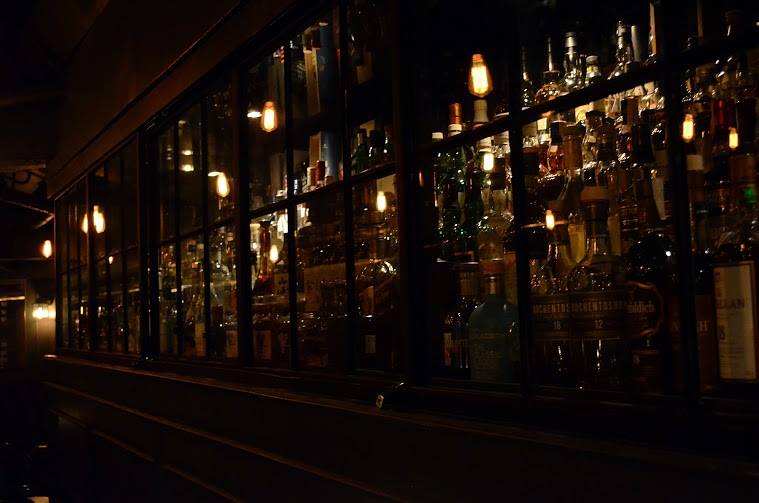 Basement Floor, 22 Jupiter Corner Galaxy Street, Bel-Air, Makati City
Alcohol by Volume or ABV is ironically situated in a bright place for great burgers and hotdogs, Lazy Bastard. It's almost impossible to miss Lazy Bastard in Jupiter with its huge sign reading "Bacon and burgers this way." Once inside, you're gonna have to work a little harder to find ABV, though, but it's totally worth it.
When you hit jackpot, ABV's antique elevator will immediately transport you to the Prohibition Era. You'll be welcomed by waitresses in bob and flapper dresses, warm dim lighting and an ambiance that evokes being underground.
Finders Keepers
Warehouse 5, La Fuerza Plaza, 2241 Don Chino Roces Avenue, Makati City
Don't expect signs up front or lit exit signs leading to it. Finders Keepers' narrow warehouse entrance will be a challenge to find with Joe's Meat Shack parked out its front as the only clue. You'll find bouncers screening visitors, so put your detective mode on and ask where exactly to Finders Keepers.
Pick your abode for the night—couches or communal long tables, all bathed in red light. Order one of their cocktails that pack quite a kick for some courage to hit the dance floor in time for midnight. When the clock strikes 12, Finders Keepers is taken over by its more dynamic twin with 70s to 80s, samba and hip-hop music.
Blind Pig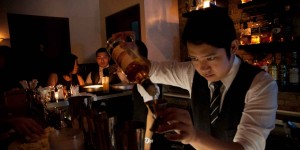 227 Salcedo Street, Legaspi Village, Makati City
Blind pig started the speakeasy craze in Manila. True to the bars of 1920's, Bling Pig enforces some rules to make everyone's experience as private and enjoyable as possible. Flash photography and introducing yourself to another table of strangers (without the staff's permission) is not allowed.
Their high-end cocktails won't disappoint. If you're unsure what to order from Bling Pig's extensive list, let the perfectly knowledgeable bartender take the wheel. Whatever you end up drinking, you're sure to taste the potency, as this bar doesn't scrimp on its drinks alcohol content.
Bank Bar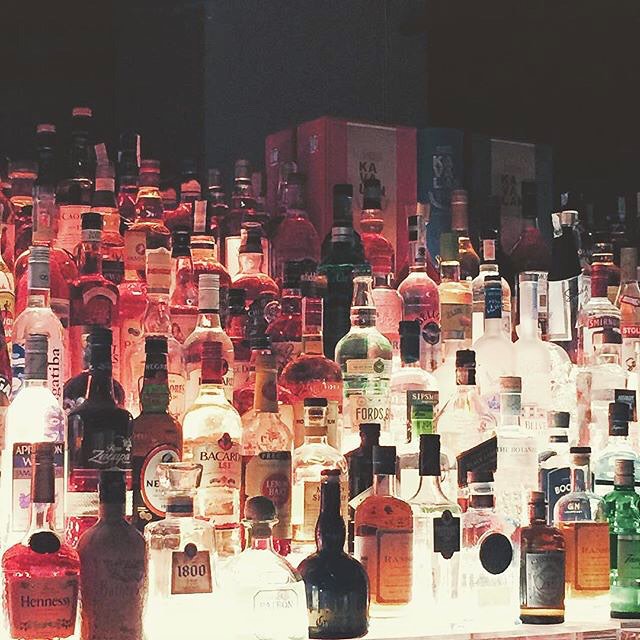 GF RCBC Savings Bank Corporate Center, 25th and 26th Street, Bonifacio Global City, Taguig City
7/11 branches are usually pit stops before and after parties. In Bank Bar's case, though, you'll have to go through a storage room of a 7/11 branch to get to the party. Half the fun is trying to find this speakeasy bar, but the night's thrills don't stop there. Going with the theme of banking, you'll have to make investments to have an exciting night that you might not remember the next day.
Bank Bar just opened in August, so be part of the first few to discover it. This is a place you can dress up for. Bank Bar's ambiance is refined and elegant, which go perfectly with their extensive selection of upscale liquors. If hunger accompanies your thirst, they offer impressive bar chow as well. Try their porchetta!
Ocean's Telephone Co.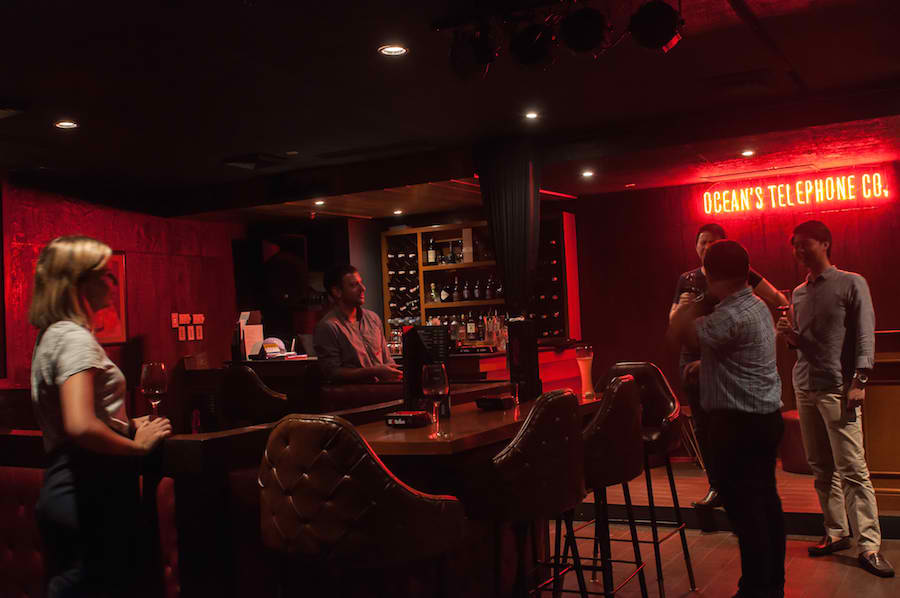 Inside Frank & Dean, Forbes Town Center, Burgos Circle, Fort Bonifacio, Taguig City
Get your fill of American comfort food at Frank & Dean then find a mysterious red telephone box to satisfy your other cravings. You'll have to enter a red telephone box, complete with glass door and (non-functional) telephone inside, and push a well-hidden floor to finally enter Ocean's Telephone Co.
Go somewhere else for local beer and happy hour; this high-end speakeasy bar is for nights you want imported cocktails, spirits and wines. For your first visit, definitely try their Old Fashioned cocktail that's concocted with Maker's Mark Bourbon, some sweetness as well as cherry and orange flavors. As for food, expect elevated versions of pub grub like the favorite Smoke Salmon Napoleon.
Gather the gang for a new kind of adventure! Manila's revamped nightlife awaits.