24 Hours in Bangkok: A Mini Tour
The Thai capital can throw you in the deep end and spit you right back out, all in one day.
by Tommy Walker | February 21, 2017
Life is about balance, and when it comes to traveling, balance is absolute key to making every experience count. We live the life to the fullest and get a bit crazy, then we need a bit of downtime, on a beach or lazing in a hammock somewhere. Everything in moderation is how we like to roll.
But when the crazy times do come about, maybe the start, middle or end of your trip, as far as cities go, there isn't many more mind-boggling than Bangkok, Thailand.
24 hours is a long time in Bangkok, so if you do intend to visit on the world's most popular and favorite cities, clear your schedule the day after or at least plan a recuperation day. Bangkok is Bangkok: good time city. You'll get thrown in the deep end and spat right back out. But that's why we love it.
So, are you ready?
GET ALL CULTURAL
A visit to the Thai capital wouldn't be complete without visiting some of the most prestige temples in the country. Among all the chaos, there is calm within Bangkok, and some of these temples and religious monuments signify that.
Grand Palace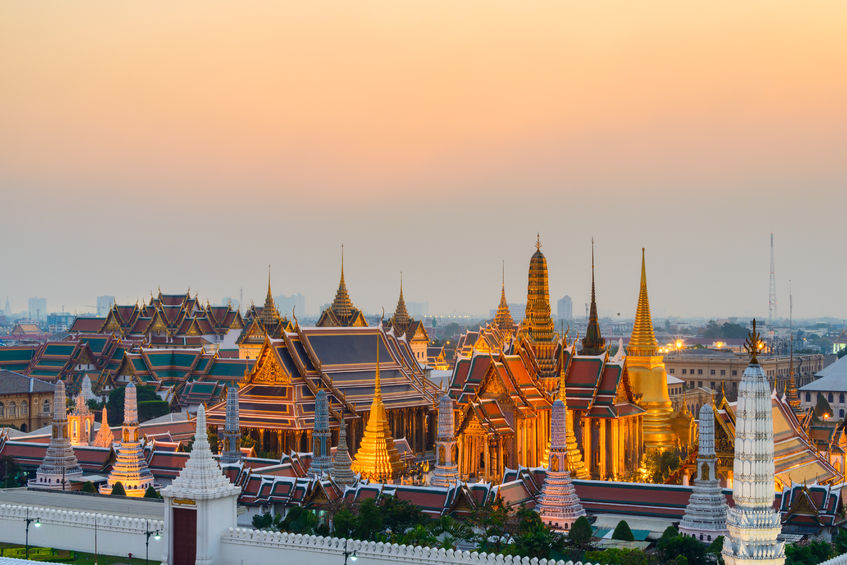 Bangkok's #1 tourist attraction is a true wonder and a must visit whilst roaming these parts. Everyday the Grand Palace is open, and that before you think some days maybe quieter, it surely doesn't deter the crowds. Head in before 11, and make sure you're wearing pants and your shoulders are covered, the Grand Palace has strict attire rules. Right now, since King Bhumibol Adulyadej sadly passed away in October 2016, the whole of Thailand is in mourning. This makes the Grand Palace even busier, with locals coming to pay there respects all year long.
Wat Pho and Reclining Buddha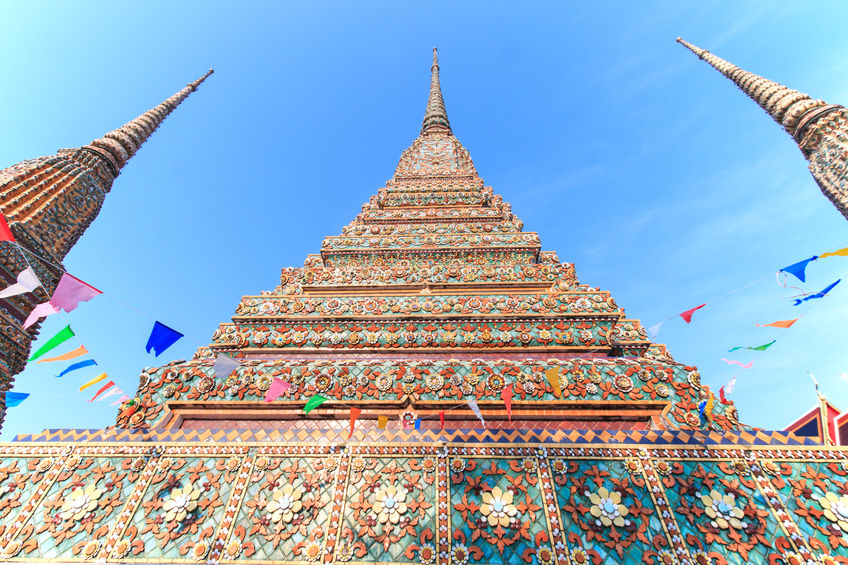 Only 10 minutes or so away from the Grand Palace by foot, is the famous Wat Pho Temple and popular Reclining Buddha. Whilst you're in the area its definitely worth the visit, and epic for a photo or two!
Wat Arun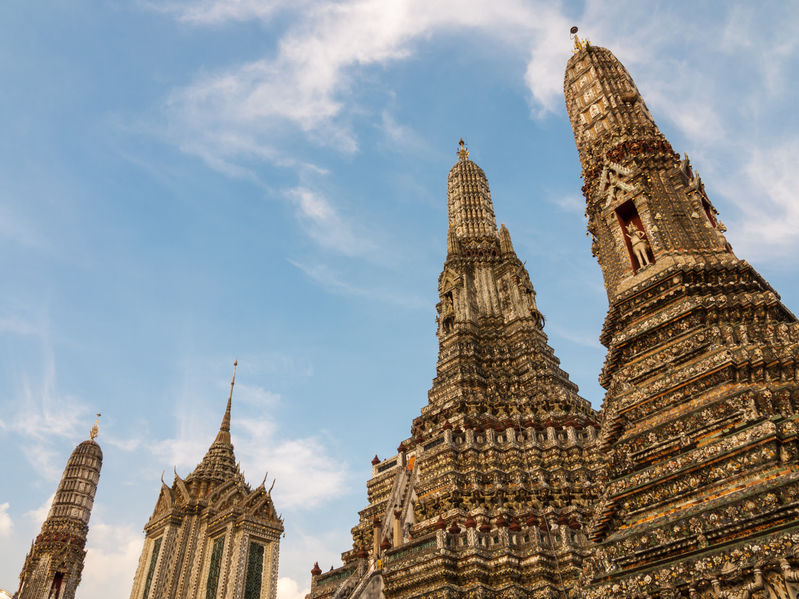 Opposite, across the river is the towering Wat Arun. Have a wander around, and climb its temple peaks for some awesome panoramic views.
WHEN YOU'RE ALL TEMPLED OUT, GO SHOPPING
Temple time can take its toll so when you've had enough cultural kicks, head over to the world of shopping in Bangkok. Local goods, luxury brands are all here and will fill up a few hours of your day at least.
Siam District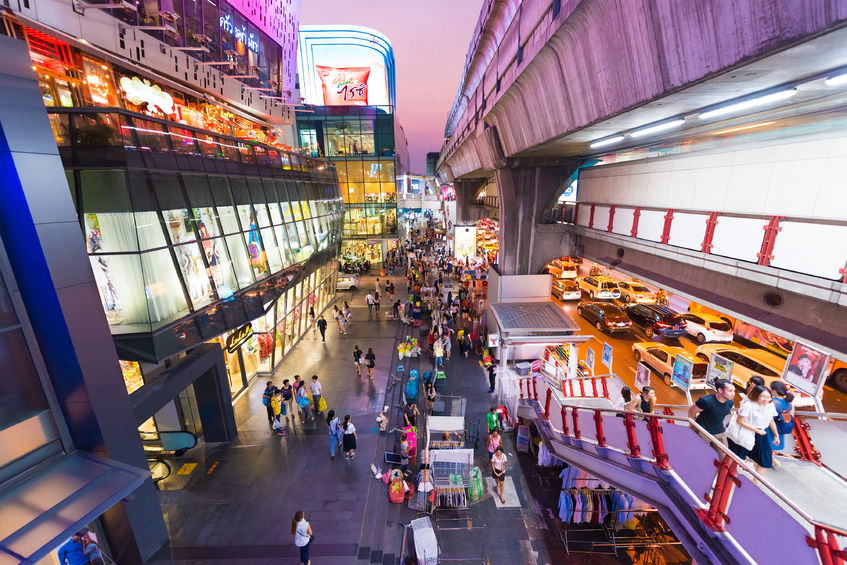 Siam Paragon, Discovery and Square are all in the Siam District. A shopper's heaven, you'll find everything from delicious food courts with the highest quality to some of the worlds most exclusive brands.
 MBK
MBK is the more budget option for a shopping mall, with several stories of madness for you to explore. If you need electronics and generally cheap, then there is a whole floor dedicated to the cause. MBK you can pretty much get anything here.
GO RIDE IN STYLE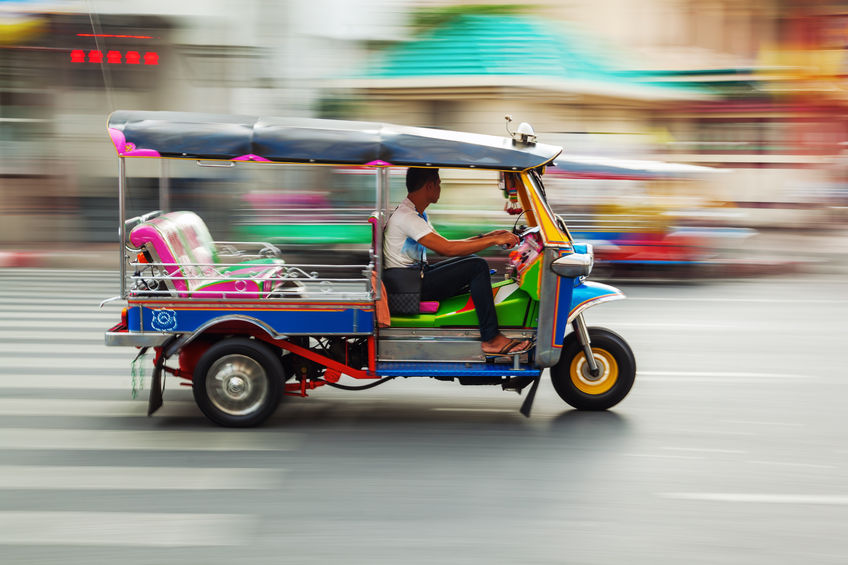 Going around the environs of bustling Bangkok wouldn't be complete without riding in style. Tuk-Tuks are the way to do this, after you've haggled down the price of course. One point to remember, like Manila, Bangkok has some of the craziest traffic in the world.
WANDER AND RELAX
You're probably a little exhausted from all that sightseeing, shopping and riding, so time to take a breather before the day and night kicks back into action.
Lumpini Park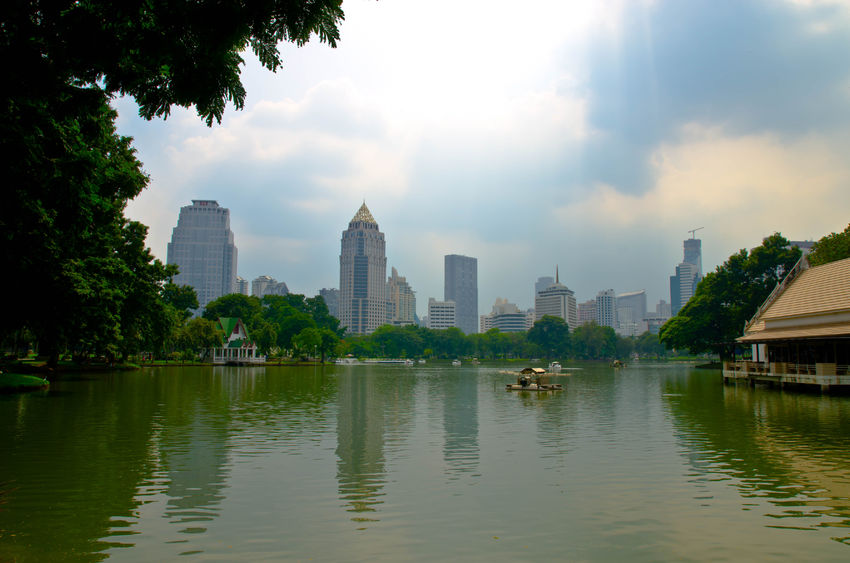 A nice breeze and a nature lover's playground, Lumpini Park is perfect to set the tone down a little. However, if you're into wildlife too, Komodo Dragons lurk here, don't get too close for your photo, they do bite!
Thai Massage
Another thing to tick off the Bangkok bucket list is having an authentic Thai Massage. You'll be poked and prodded in the joint and tender areas, but afterwards you'll feel great. Any lively district will have a Thai massage studio and you'll pay less than USD10 for an hour.
ENTERTAINMENT TIME
After your mid afternoon stroll and massage / nap, its time to get into gear again. The evening is upon you and this is when Bangkok comes to life.
Muay Thai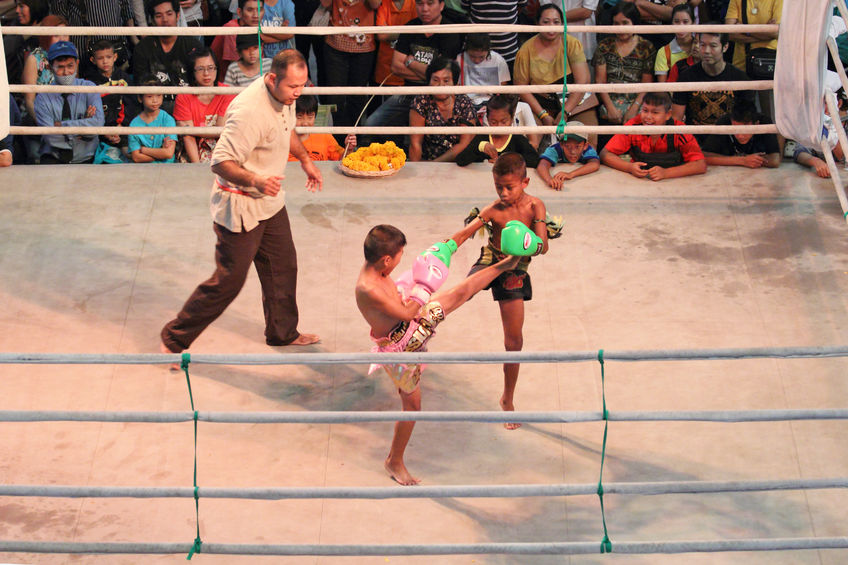 Thailand biggest sport is brutal, invigorating and darn right entertaining. Muay Thai can be seen at the famous and popular Rajadamnern Stadium. You'll see a few bone crunching moves and definitely a few KOs.
Khao San Road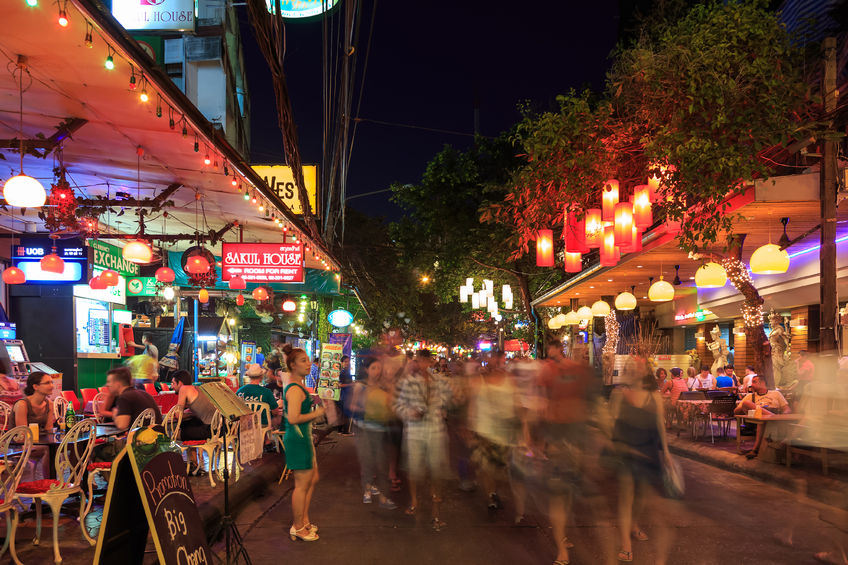 Typically a backpacker's street, Khao San Road is somewhere everyone should at least visit once. Whether you want to stay here all night is up to you, but the place is like one big carnival party, every single day. Bars will blast music, street vendors will sell bucket drinks with spirits galore, as well as sports bars, food stalls, clothing markets and a whole bunch of travelers. You can even eat fried bugs down this street, but we assure you, it isn't as delicious as Balut!
Skybars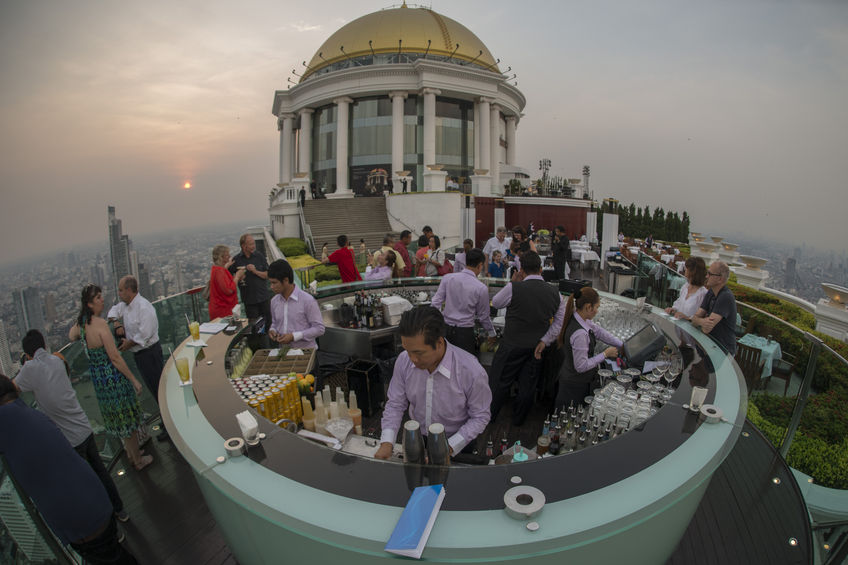 If the hectic vibe of Khao San Road is too much for you to handle, go visit one of Bangkok's famous Sky towers. One of the settings of the Hangover 2 was located at Lebau Sky tower, 62 floors up. Entry is free, but drinks are pricey.
MARKET GALORE
Prepare your sense, as they'll all be tested with some of Bangkok's most popular markets.
Patong Night Market
In the heart of Bangkok, Patong's Night Market is a great way to hustle your way through the night. Squirm down the side streets to see what all is on offer, and make market perusing a night-out in itself.
Chatuchak Weekend Market
With over 10,000 vendors, you can find anything and everything at Chatuchak. The smells and sounds will be like walking through a haggler's jungle, and with everything from clothing to pets to food to local relics, Chatuchak is a proper market for everyone.