5 Amusement Parks in Asia for the Whole Family To Enjoy
Take the kids for a wild ride!
by Kara Santos | March 08, 2017
There's nothing like the thought of roller coaster rides, winding waterslides and seeing favorite TV and movie characters come to life to entice kids to travel someplace new.
Amusement parks offer plenty of family-friendly conveniences, high-tech features and a range of attractions geared toward kids of all ages. If you're traveling around Asia this summer with the fam, here are a few amusement parks that you can include in your itinerary.
Hong Kong Disneyland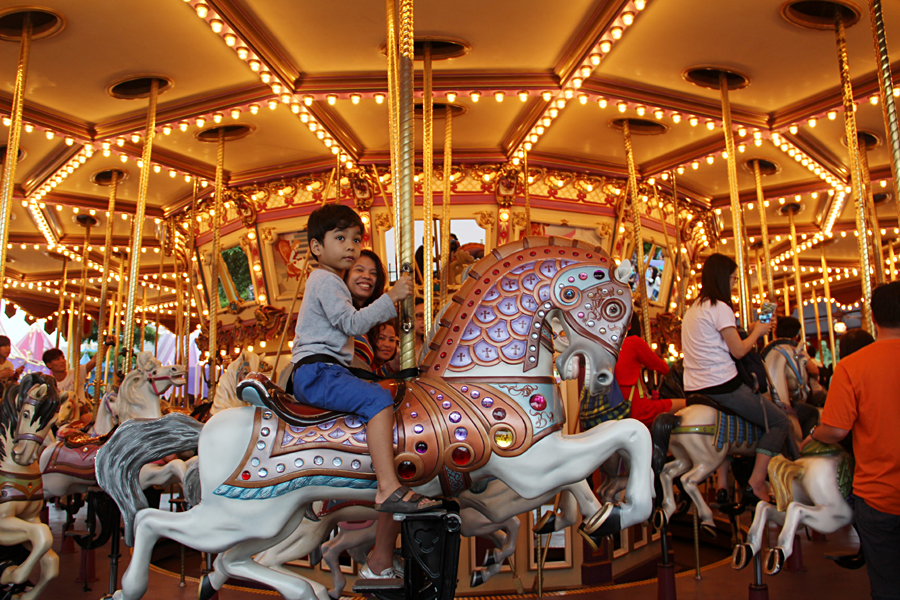 Who doesn't love Disney? Dubbed "The Happiest Place on Earth," Disneyworld is the place to go if you want to meet your favorite Disney princesses, rub shoulders with swashbuckling pirates or zoom through space and time all in one place!
This theme park revolves around the animation, live-action film production, television and characters in the vast world of Walt Disney Studios. Younger kids will enjoy the riding through Mystic Manor, the Mad Hatter Teacups and Cinderella's Carousel. Newer attractions include Disney Park's first Marvel-themed ride, the all new Iron-Man Experience and Star Wars: Tomorrowland Takeover. A new Frozen-themed area featuring rides and characters from the kingdom of Arendelle is reportedly due to open in 2020 (so start saving up!).
Get your tickets here, and check out their special offers here.
Universal Studios Japan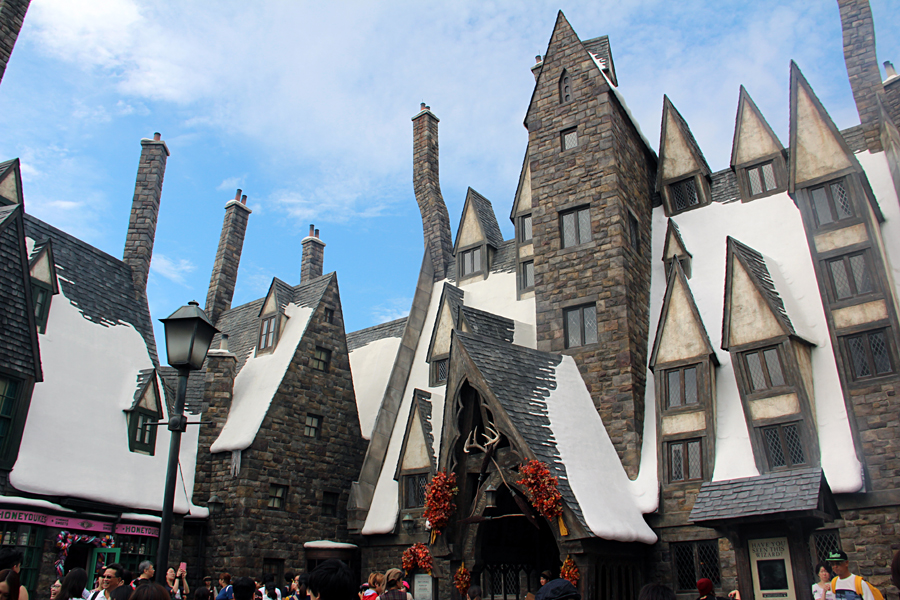 Inspired by Hollywood blockbusters, TV shows, cartoons and video games produced by Universal Studios, this world-class theme park transports you right inside your all-time-favorite flicks like Jurassic Park, Waterworld and JAWS. Universal Studios Japan or USJ in Osaka promises an unforgettable experience for the whole family.
The unique selling point in USJ is The Wizarding World of Harry Potter, a themed section based on the Harry Potter movies! Potterheads of all ages will surely love the magical experience of exploring Hogwarts castle, shopping in Hogsmeade, going on The Forbidden Journey 3D Ride and drinking butterbeer. Other notable rides include The Flying Dinosaur, the world's longest flying roller coaster and the 4K3D ride featuring the New Amazing Adventures of Spider-Man.
Get your tickets here.
Universal Studios Singapore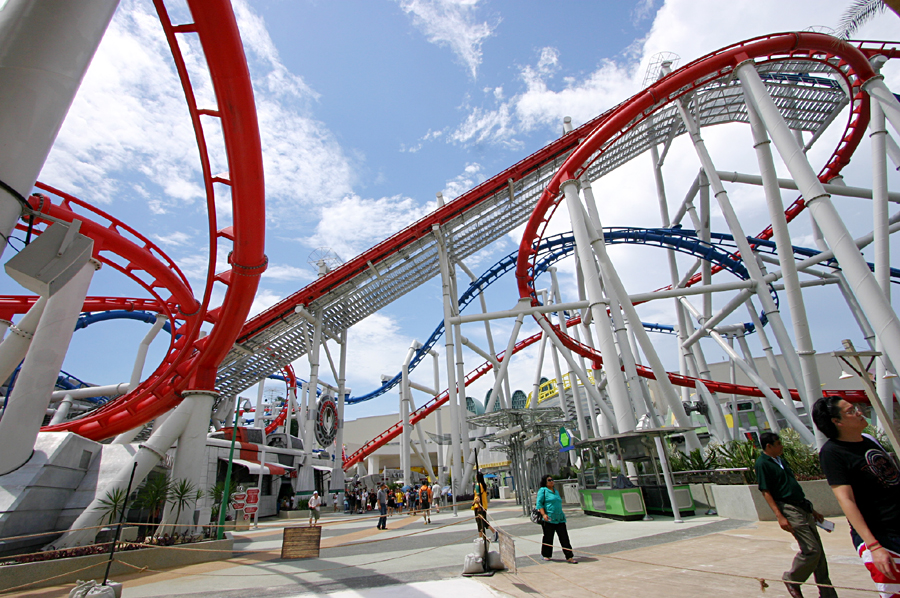 Universal Studios Singapore is the second Universal Studios theme park to open in Asia and the first in Southeast Asia. Located within Resorts World Sentosa on Sentosa Island, Singapore, this theme park is divided into themed zones like Ancient Egypt, Sci-Fi City and The Lost World based on blockbuster movies or TV shows.
Their best-selling rides include the Battlestar Galactica: Humans vs. Cylons (duelling roller coasters), Revenge of the Mummy: The Ride and Transformers: The Ride with lots of tamer options for the younger kids.
Get your tickets here.
Legoland Malaysia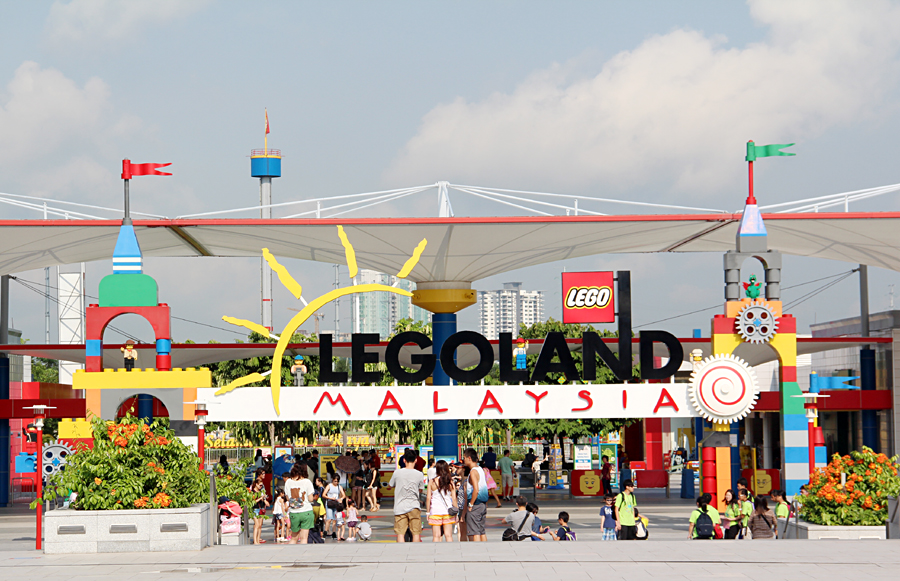 Everything is awesome in Legoland Malaysia, Malaysia's first international theme park. Located in Johor Bahru (which is easily accessible by land from Singapore roughly 40 minutes to two  hours away), Legoland Malaysia boasts of 40 interactive rides, shows and attractions.
Besides Legoland Malaysia, other Lego-themed attractions nearby have been launched includingLegoland Water Park, a Lego-themed water theme park and The Legoland Hotel, a Lego-themed hotel. There are lots of Lego-themed merchandise and toys for sale here, so be sure to bring lots of extra cash.
Enchanted Kingdom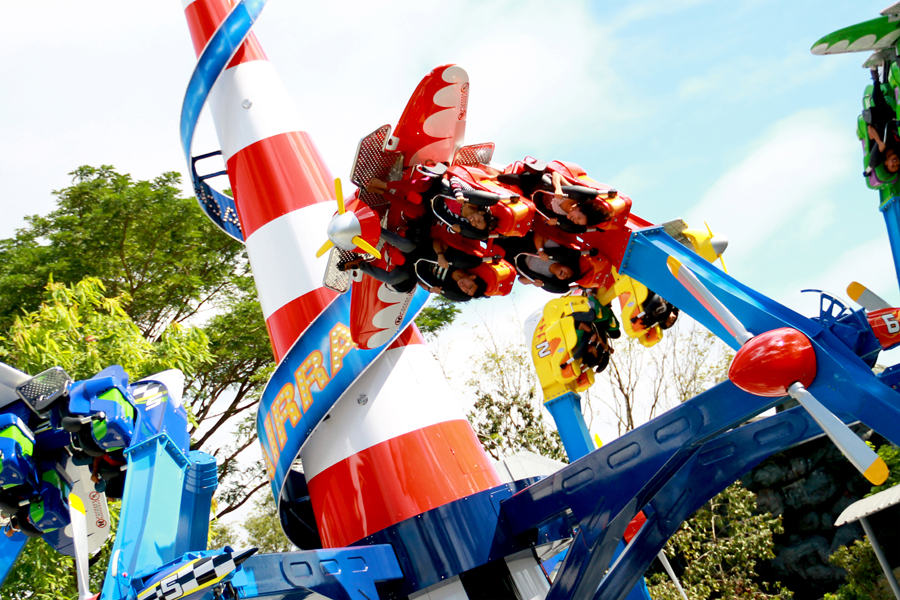 For those looking for a more budget-friendly alternative, there's always good old Enchanted Kingdom or EK right here in the Philippines. Located in Santa Rosa, Laguna, this theme park continues to come up with new and exciting rides even after being in operations for two decades!
EK has about 20 rides and attractions including the all-time favorite Space Shuttle roller coaster and the Wheel of Fate (one of the highest Ferris Wheels in the country). Newer rides include Agila: The EKsperience, a flight motion simulator and Air Race, an extreme ride on an acrobatic plane! Since EK is just near the metro, you can easily spend a fun day with the family without breaking the bank.
Wherever you choose to go, what matters the most is that you get to spend quality time with the family and let the kids enjoy!