The One-Month Weekend Travel Plan Challenge: December Edition
Last hurrah for 2016!
by Tynne De Leon | December 07, 2016
This year has been a wild, roller coaster ride, so cap it off with adventures that will fill your soul! Take this challenge:
Weekend 1: Las Casas Filipinas de Acuzar
Feast your eyes on colonial architecture and walk on the cobblestone streets of Las Casas Filipinas de Acuzar, a remarkable gem from the 18th century.  Nestled in Bataan province, this place will take you back in time with its rich display of Philippine history through the old casas from different parts of the country.
The PHP 1,000 basic entrance fee is inclusive of access to the beach and a heritage tour. It's definitely worth it for the view and for the interesting stories! Plus, this place will bring life to your Instagram feed. There are three restaurants within the area that offer a fusion of Filipino and European cuisine to satisfy your taste buds. If you want to stay the night, they also offer room accommodations, and even a stay at private casas.
Weekend 2: Rave Adventure Park
RAVE Rainforest Park in Pasig City will let you experience various adventures in one go, you'll want to stay here for days.
The exciting stretch of activities are overwhelming. There are facilities for boating, zip-lining, skateboarding, swimming — even rappelling and wall climbing! There's also a number of attractions to feast your eyes on like the botanical garden, flower park and a maze garden! It's definitely a patchwork of adventures sewn into one accessible park for friends and families.
The best thing about this park? The rates are so affordable, you don't have to sacrifice your Christmas shopping budget. Click here to view the rates.
Weekend 3: Lake Sebu, South Cotabato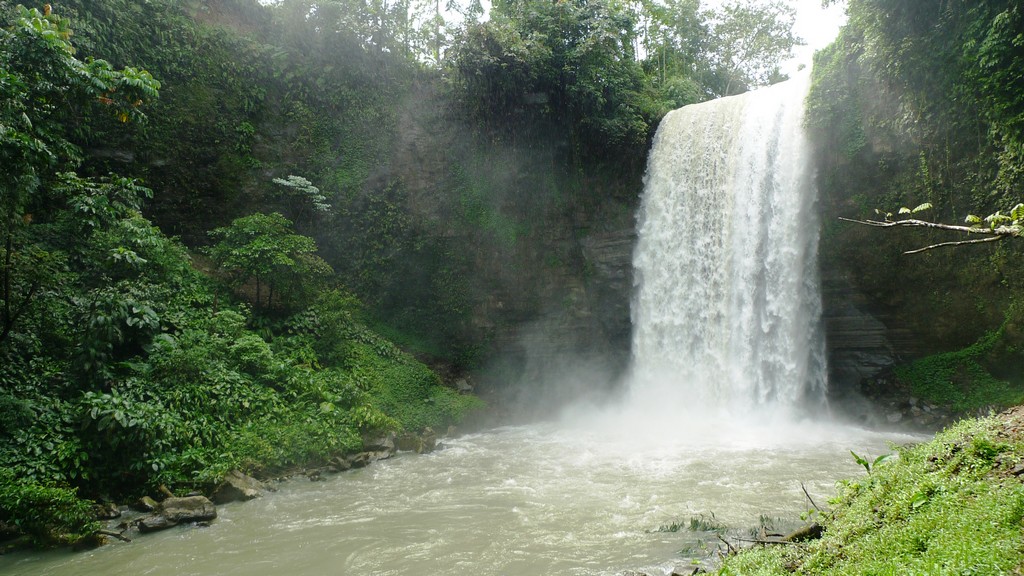 It's Christmastime! If you're tired of the usual Christmas vibes and want something more retreat-like, go someplace chill and off-the-beaten path like Lake Sebu in South Cotabato. Ride the country's longest zip-line and see the breathtaking Seven Falls while you're up in the air.
For a package experience, check in at the Punta Isla Lake Resort and try their wide array of activities. Dine at their Floating Restaurant and satisfy your taste buds with their scrumptious meals, especially the fresh tilapia. You can also immerse in their culture by watching cultural performances of the T'bolis and have a talk with them.
Click here for the room rates at Punta Isla Lake Resort. You can also check other accommodations here.
Weekend 5: New Year's Eve at Trenas Boulevard, Iloilo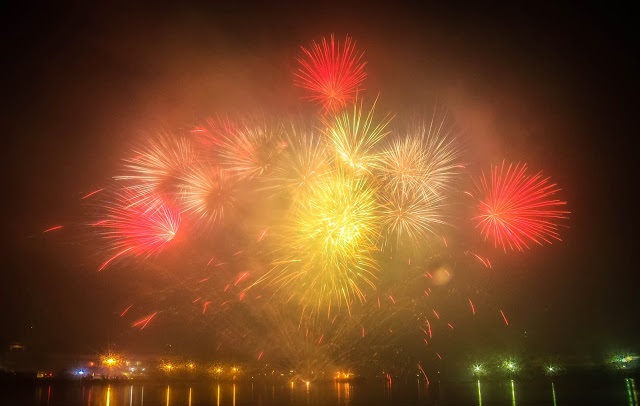 The fireworks display by the Iloilo River (Trenas Boulevard) is a magical experience, you'll want to start your year with this sight and then go around the lively parties around the area.
The day after the countdown, you can also extend your stay by going on a little vacation. Read: 24 Hours in Guimaras, Iloilo and Big Fun in Iloilo: A Gigantes Island Travel Guide.
Got other travel challenge ideas? Share with us in the comments section below!