8 Metro Manila Places for When You Want To Be Alone
For when you need to catch up on some work or just want to hide out.
by Tynne De Leon | December 02, 2016
When stress sucks the life out of you, sometimes you just want a quick escape. You don't always need to go out of town, sometimes the best places to be alone are just a few drives away within the city, near your workplace, or even right in front of you, you just have to explore a little.
Check out these places where you can go hide out.
Book and Borders Café
281 Tomas Morato Avenue, Sacred Heart, Tomas Morato, Quezon City
Open from 9 a.m. to 12 m.n.
+632 3751213 / +63932 871 7856 | Facebook | Instagram
Php 250 for one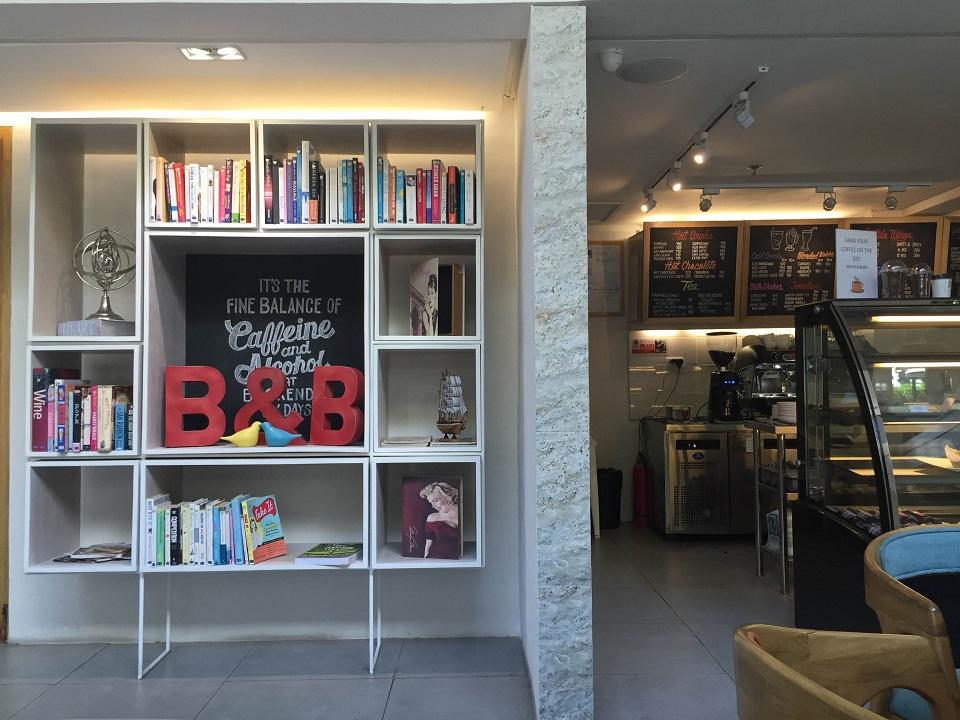 This charming cafe co-owned by celebrities Benjamin Alves and Karylle Yuzon is the haven for bookworms and caffeine lovers. Pick your reads from a collection of 600 books and zone out for a while. The quiet ambiance will relax your senses, and the place is big enough to satisfy your need for personal space.
Aside from coffee, they have a delicious menu of breakfast and rice meals, buffalo wings, pastas, salad and even blended drinks, beer and smoothies. Aside from the Tomas Morato branch, they also have one in Tuscany, McKinley Hill, Taguig City and the recently opened Eastwood City branch.
Washington Sycip Park
Legaspi St., Legaspi Village, Makati City
Open from 5 a.m. to 10 p.m. (Open everyday)
If you work in the vicinity of Legazpi Village, you've probably been here to de-stress and take a breather with nature. While it's just a small patch of greenery inside the bustling city, this park has a mini playground, a fish pond, and a number of tree — sights that are pleasing to the eyes and soul. They also have speakers that play old, subtle music which may be unconventional, but is downright relaxing.
You can take your book here, even your working laptop, as they have seats all over the place for people to stay. It's also a great jogging place and a refreshing stopover if you've just been to the Legazpi Sunday Market.
Treskul Records and Café
CIFRA Building, Boni Avenue, Mandaluyong City
Open from 11 a.m. to 10 p.m. (Open everyday)
+63927 823 0516/ 02 2435599 | Facebook
Php 150 – 300
Just a short walk away from MRT Boni Station is a chill place for lone wolves and vinyl enthusiasts. Treskul Records and Café, with its extensive and diverse collection of vinyl records, will give you a great time as you savor the tunes of the old era. The location is almost hidden; you will have much needed solitude while sipping a cup of coffee.
They also offer their records for affordable prices, so if your heart screams Nirvana or The Beatles, it's a place to hoard new items to add to your collection. They also offer record players and speakers.
Paco Park
Belen, Paco, Manila
Open from 8 a.m. to 5 p.m. (Everyday, except Wednesday)
Php 10 (Entrance fee)
A clean, well-maintained park inside the metro, Paco Park is a less crowded place if you're looking for an alternative to mainstream Rizal Park. Stroll around and be fascinated by place's lush greenery and rich history. A few people come here from time to time so you can enjoy some collective silence amidst the sound of nature in this wonderful park.
The place is a former cemetery that dates back to the Spanish era, so no wonder it's rich with history and colonial architecture.
Epic Roastery Café
102 East Capitol Drive, Kapitolyo, Pasig City
+63915 397 2553 | Facebook
Php 450 for one
Your introverted soul will be pleased when you spend hours at this hole-in-the-wall café with vintage interiors and discreet ambiance. Situated in the Kapitolyo food district, it's a quaint place to help you chill after a day's work, or on a rainy Sunday morning.
Like the café's name itself, the menu is also epic: they offer a couple of your caffeine favorites — from classic to blended drinks, and half of the beans they use are from Bukidnon and Benguet. Your caffeine cravings will be really gratified. Plus, the all-day breakfast menu is worth a try!
National Museum
Padre Burgos Avenue, Ermita, Manila
Open from 10 a.m. to 5 p.m. (Tuesdays to Sundays)
(02) 527 1215 | Website
Free admission
Keep your mind off work for a bit and take a historical stroll inside the walls of the National Museum. Admission also is now permanently free (yay!)
From great works of art to old artifacts, there's a lot to look at and take in. There's also a floor displaying history in chronological order, so if you want to refresh your memory while sightseeing, it's a stimulating place to visit. And when you crave for more historical experience, Intramuros is just a stone's throw away.
The Art Circle Café
Ground Floor, Ang Bahay Ng Alumni, R. Magsaysay Street, Diliman, Quezon City
Open from 9 a.m. to 7 p.m.
02 9250529 | Facebook | Website (Gallery)
Php 350 for two
Tucked away inside the Bahay ng Alumni, this hidden cafe is also an art gallery. This quaint cafe offers a homey vibe that almost makes you want to live here.
They have a wide array of food selection — from all day breakfast, pasta, sandwiches, rice meals, soup and salads to coffee and cold drinks—all that and a various collection of contemporary Filipino arts to feast your eyes on.
Aside from their branch inside UP Diliman, they also have one in Poblacion for Makati dwellers and workers.
Local Edition
Mayfair Mansion, Perea St., Legazpi Village, Makati City
Open from 7:30 a.m. – 7:30 p.m. (Open everyday)
02 5569655 / +63 9054448789 | Facebook | Website
Php 300 for one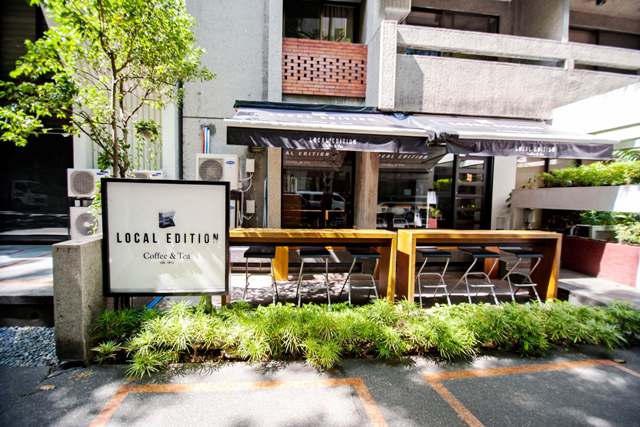 While it's the type of cafe that makes for a great place for the periodic catch up with friends, it's also a quiet place in the business district of Makati where you can hang out alone. Whether you want to get your work done or just simply craving for a quiet 'me' time, Local Edition will not fail you.
Choose your blend from their extensive menu of locally sourced coffee and pair your drink of choice with one of their yummy sandwiches and pastries. They also have lunch and weekend specials for your meal cravings.
Know other good hiding spots? Share with us in the comments section below!