Pinoy Sketches Paris
Je t'aime!
by Robert Alejandro | May 04, 2015
[article_carousel images="https://windowseat.ph/wp-content/uploads/2015/05/Pinoy-Sketches-Paris.jpg"]
The earliest recollection of me drawing was when I was sick in bed and I would draw on the wall. I was probably five years old then.
I would continue drawing and during our family vacation overseas, I would ask permission to be on my own to draw.
Nothing has changed much since then—I still bring my watercolor set, pens and sketchpad when I travel.
Creating art / travel journals helps me be "in the moment," which I think is very important to make the most of your trip.
These are some of the pages from my Paris sketchbook.
I made this while I was at Clignancourt, the biggest flea markets in Paris. The gentleman I drew here knew I was drawing him. He came up to me and asked to see what I made. He then showed me his shop and some incredible paintings. We became friends.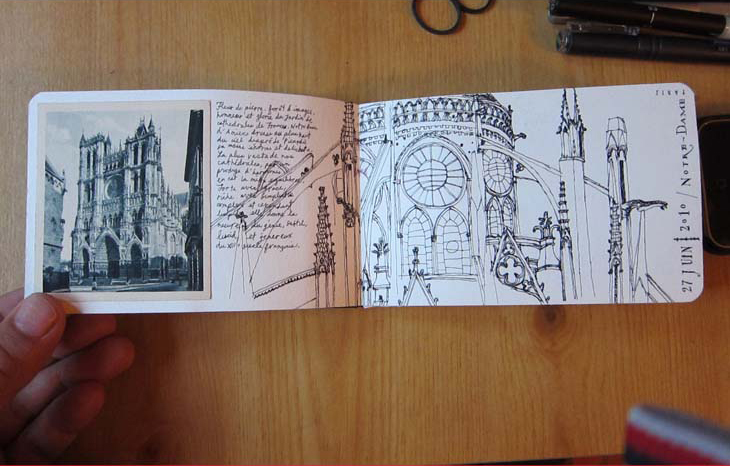 This one's an architectural sketch of Notre Dame's buttresses at the back of the famous church.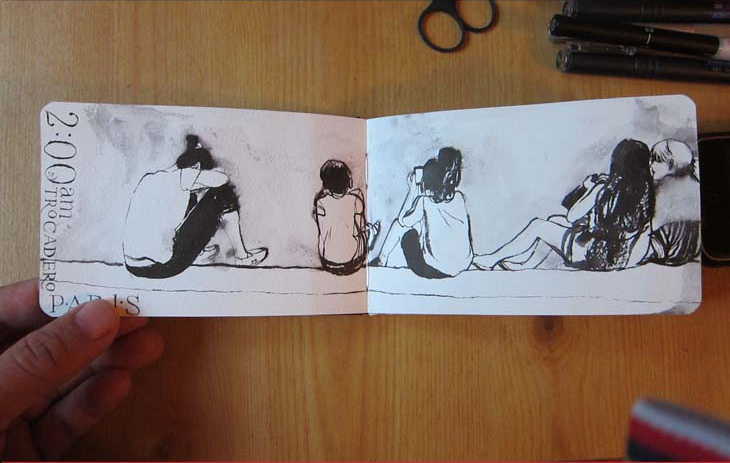 We enjoyed watching the lights of the Eiffel Tower and ended up not having a ride home (train service ends early in Paris). We were grateful we hopped on the last bus.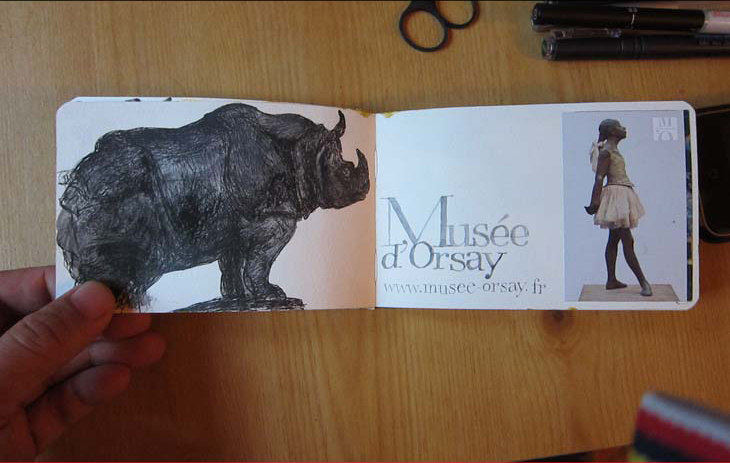 While waiting in line at Musée d'Orsay, I got to sketch the famous rhino sculpture outside.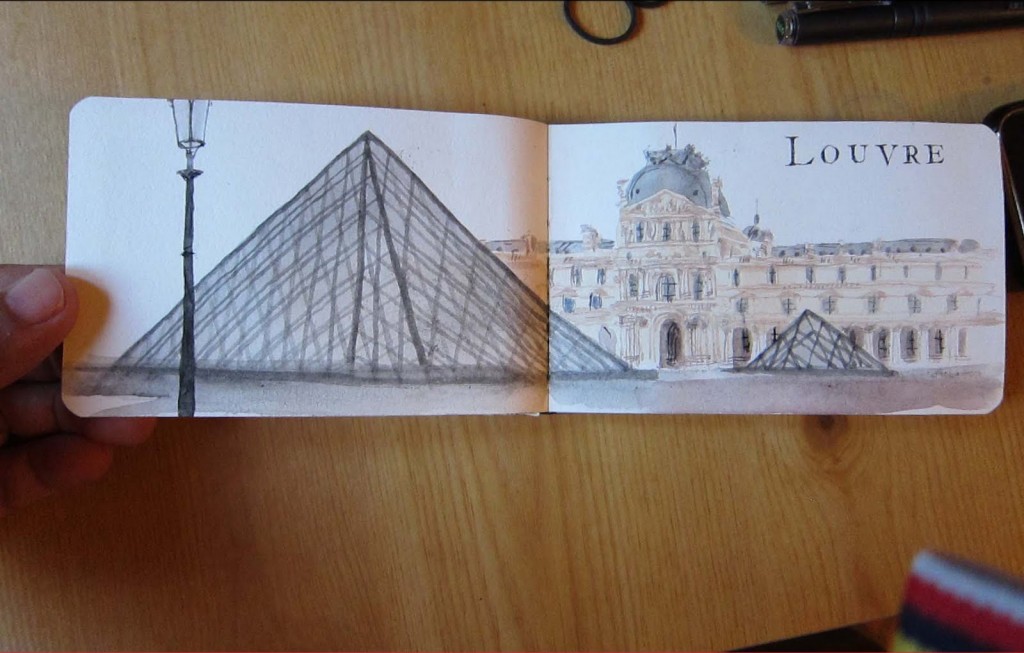 At the Louvre Museum, I took time out to eat my packed lunch (I made sandwiches) and paint the famous pyramid by I. M. Pei.
Drawing some of my favorite pieces of contemporary art at the Centre Georges Pompidou.