This Private Beach House in Quezon Gives You That Off-Grid Island Experience for P15,000 a Night
Get away from it all, literally.
by Ina Louise Manto | January 26, 2022
Looking for a place where you can get away from it all? We found the perfect spot — a remote private beach house for that off-grid experience. How remote? It's the only property on the island and it's yours to explore during your stay. On days where you think a secluded beach getaway will do the trick, check out this beach house in Quezon.
An off-grid island experience
Nestled on a remote island in Pagbilao, Quezon, this old and rustic conch beach house looks straight out of a movie scene, where the sea and a garden will be your front yard. It's perfect for families or groups of friends looking for a beach getaway without having to deal with a huge crowd; it'll just be your group, the host, and caretakers during your stay.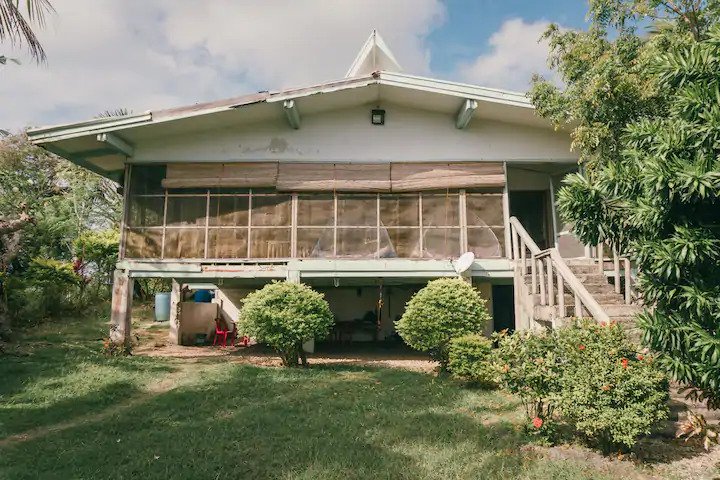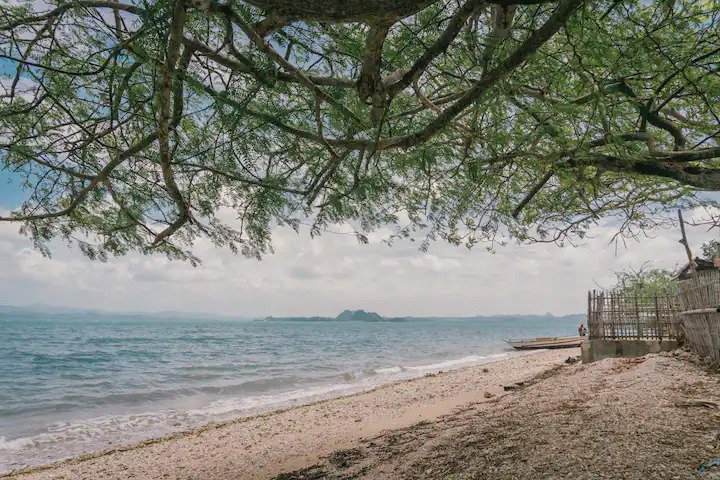 The humble beach house offers a simple island life experience that the host's family has been experiencing for years. Aside from the picturesque view and relaxing ambiance of the property, the luxury of privacy and adventure is what you'll be paying for. If staying unbothered is your 2022 ~vibe~, a night or two at the island will give the experience.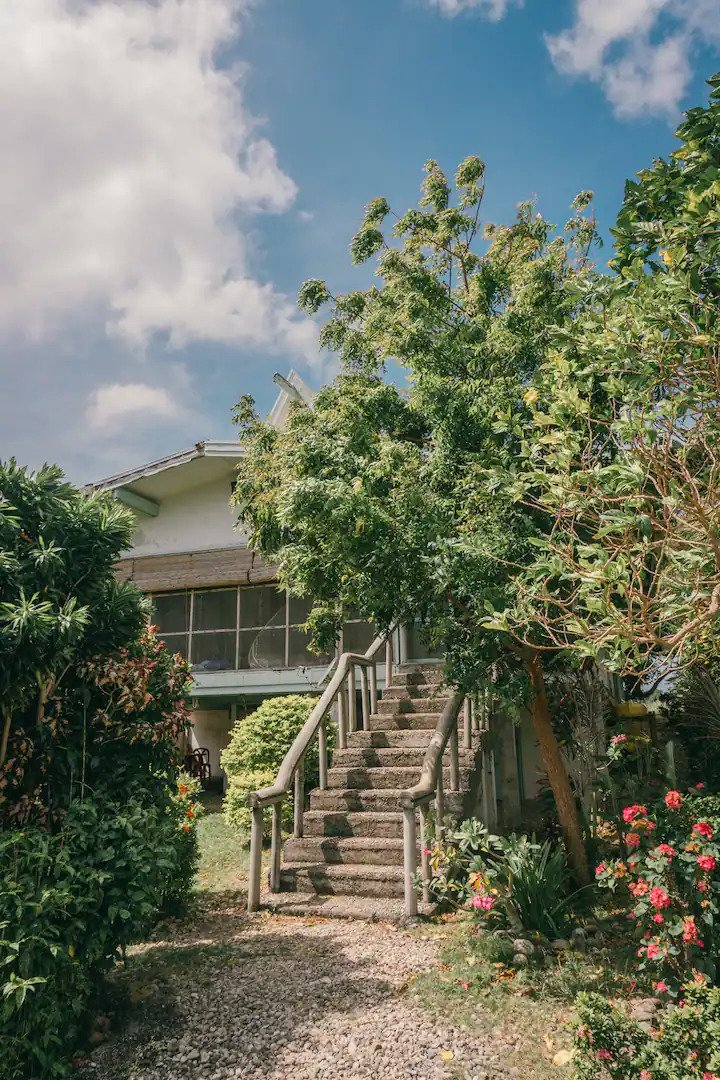 The adventure begins with a 15-minute boat ride from the dock. Once you alight from the boat, you'll be greeted by a stretch of beach, a garden, and a house painted in white. The beach house has a spacious veranda upfront, where you can also set beddings if you wish to enjoy the ocean breeze when you sleep.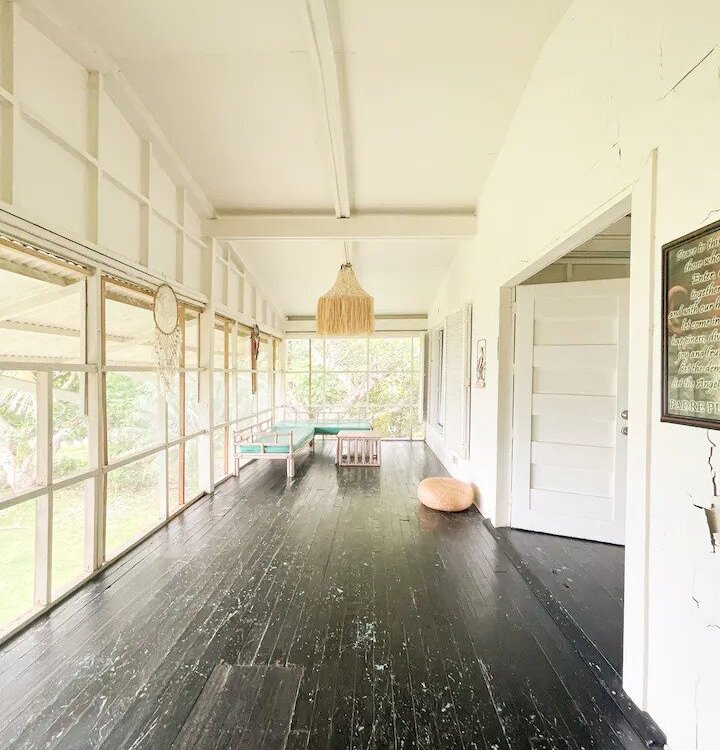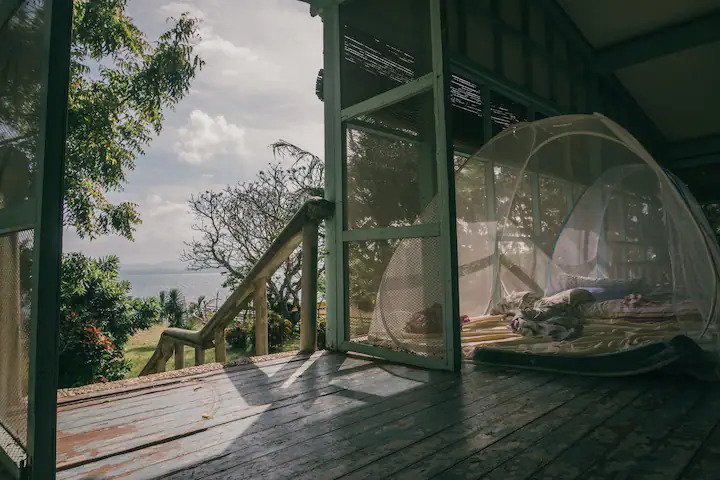 Inside, there's a living area and two bedrooms with four beds. Up to 15 guests can be accommodated per stay, but an additional P1,000 per head will be charged for extra guests after six people. The living area also has sleeping arrangements, including floor mattresses.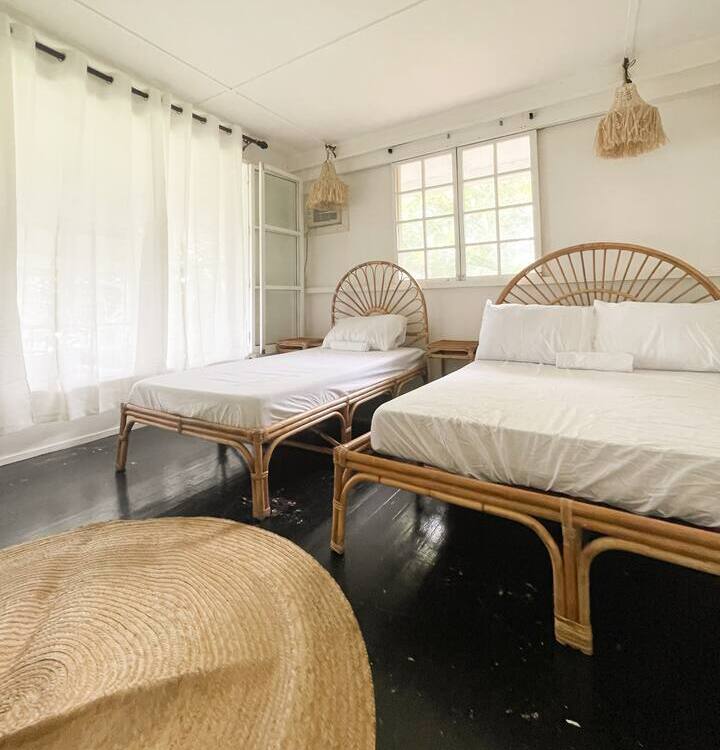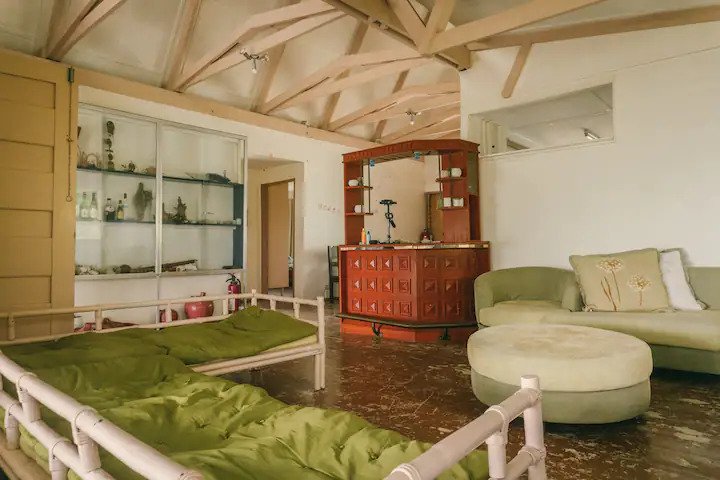 Cooking won't be a problem too, since the house has an equipped kitchen. Basic utensils are already provided, including a 110-liter cooler with ice blocks for perishables. Just make sure to bring everything you'll need as there won't be any stores on the island.
Since you'll be on a remote island, electricity is only available from 5:30 PM to 5:30 AM. But that wouldn't be a problem; the sea and nearby islands to explore, you'll be out in the sun the whole day anyway. The water supply is also powered by a generator.
Amenities and activities
To make the most out of your off-grid trip, the use of a kayak is already provided by the owners during your stay. The garden in front of the house can also be used to pitch tents for camping.
View this post on Instagram
Going island hopping and visiting the nearby sand bar is a must according to previous guests, which you can arrange for an additional fee of P3,500 for half a day.
Rates at this remote beach house start at P15,000 per night, which is inclusive of the roundtrip boat ride for 6 pax. Book your stay here.
LOOK: This Chic Farm Glamping Site in Sariaya, Quezon Looks Like a Little Oasis
LOOK: This Chic Farm Glamping Site in Sariaya, Quezon Looks Like a Little Oasis
Ina Louise Manto | Sep 16, 2021
For more inquiries, bookings, and more information on travel requirements, contact the Airbnb host.