5 Romantic Date Night Spots for Your Singapore Trip
Singapore is more romantic than you might think.
by Tim Henares | July 28, 2023
Singapore isn't typically known as a romantic getaway like Paris, but this small country packs quite a lot of charm and surprises for anyone who wants to make their visit to the land of the Merlion extra special and memorable, assuming you can't get your hands on those Eras Tour tickets.
Whether you're the sporty type or the traditional romantic or you're feeling extra lucky or everything in between, there's an epic date night waiting for you and your significant other in SG! Let's show you just a few of these romantic places for couples in Singapore.
5. For the active couple: Take a hike around the Macritchie reservoir.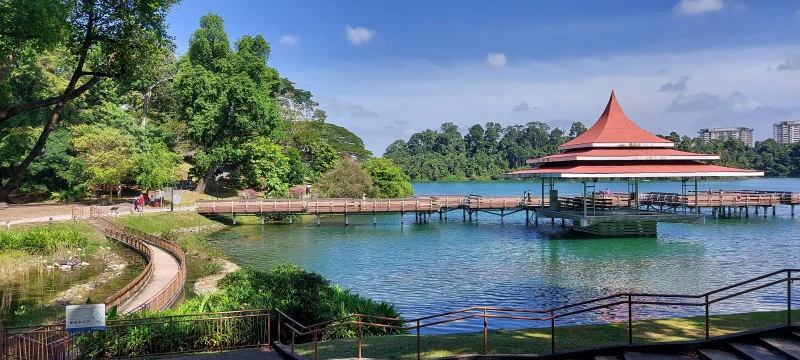 If your love language is walking for hours on end, going 'round the Macritchie reservoir is just the perfect place for you! With the highlight of your excursion being the Treetop Walk, this breathtaking trail is just what the doctor ordered for some quality time and conversation. If you're willing to circumnavigate the entire place, you can even spend a total of three to five hours as you unleash your inner explorer!
4. For the cultured couple: Visit the love temple.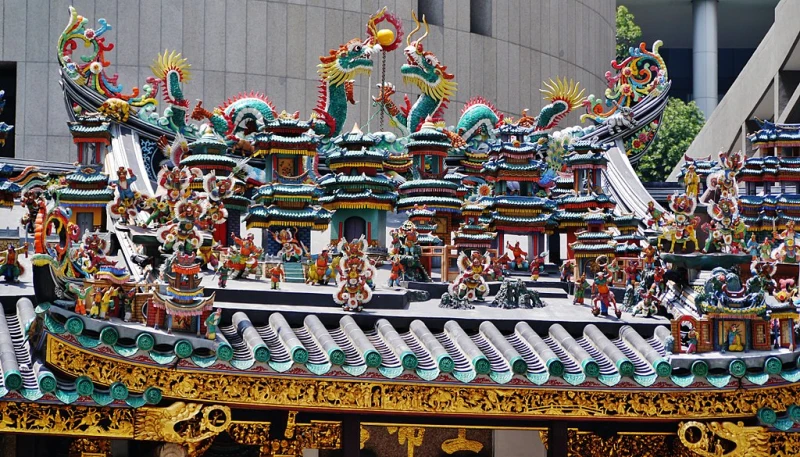 Yueh Hai Ching is a temple built in the 19th century by Chinese sailors and traders. It's the perfect stop for people who have had their fill of the robust urban lifestyle Singapore loves to showcase front and center. With its quaint, almost time travel-like atmosphere compared to nearly everything else around you, it's an excellent reminder that Singapore's lengthy history is still rife with cultural landmarks and touchpoints. These perfect quiet spots are equally perfect for turning even the tiniest romantic spark into something incredibly brighter.
BOOKMARK: 15 Must-Visit Museums in Singapore
BOOKMARK: 15 Must-Visit Museums in Singapore
Ina Louise Manto | Jul 26, 2023
3. For the lucky couple: Hit the casinos at Marina Bay Sands!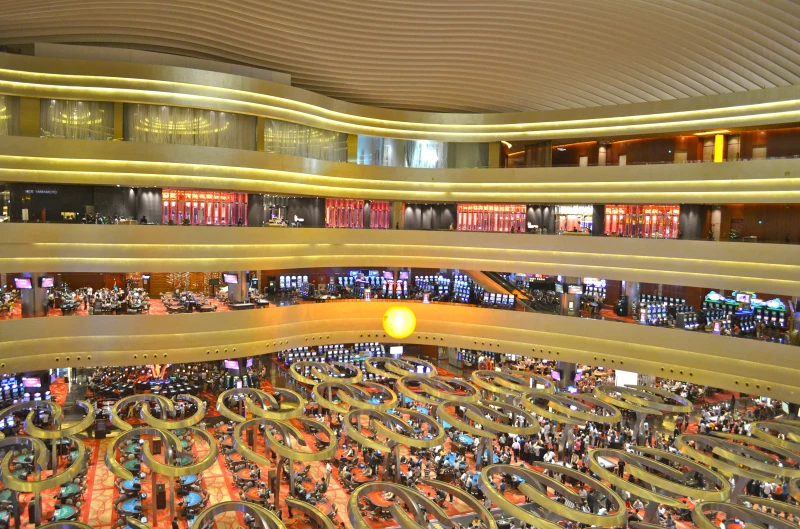 From slots to blackjack, the casino experience in Singapore is incredibly epic, and never short in excitement. Of course, the fact that the casino is surrounded by countless luxury shops, features an epic theater with world-class acts like comedian Kumar and magician Cosentino, and even some unique restaurants, such as Gordon Ramsay's very own Bread Street and the famous Japanese restaurant Koma. That way, you can win it big, then top off your lucky evening with a great show and some Beef Wellington.
2. For the bargain-hunting couple: Head on down to the Anchorpoint Shopping Centre.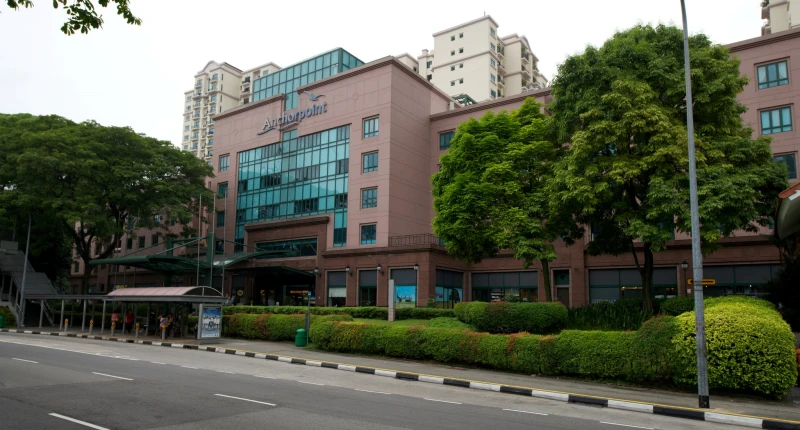 Singapore is known for having some of the best outlet stores in all of Asia, but our favorite of the lot is probably the Anchorpoint Shopping Centre, with the Changi City Point being our second favorite, thanks to its proximity to the airport. What Anchorpoint offers though are probably the biggest bargains from a wide range of brands. Looking for matching outfits and then some? Anchorpoint Shopping Centre to the rescue!
1. For the couple with eyes for only each other: Dine with the best view in the city via the Singapore Flyer.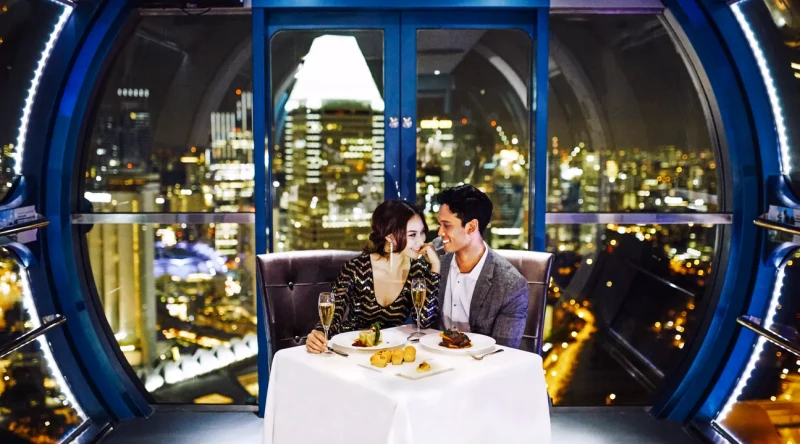 Overlooking the heart of SIngapore and its splendid skyline, a dinner at the Singapore Flyer is probably one of the most traditionally romantic things you can look forward to when visiting the country. 
With your choice of steak or lobster, the sumptuous four-course meal is just the perfect date night that neither of you could ever possibly forget!
Looking for other places to explore? Join WindowSeat.ph's official Facebook community What's Your Trip PH for more recos!