A Getaway for Two: Must-Visit Cozy Cabins for Your Next Romantic Getaway
Why wait for Valentine's?
by Ina Louise Manto | February 14, 2022
While expressing our love to the people we care about doesn't need a specific day, we still can't help but feel more generous with the love-giving on hearts day. It's the perfect excuse to see red in the streets – from roses to chocolates with hearts all over its packaging, which will make any receiver swoon. Today's Valentine's Day, but why wait for next year to celebrate your love? Treat your partner to a cozy getaway at one of these cabins near the Metro:
Luno's Hilltop Cabin
Location: Tagaytay City | Rate: starts at P4,000 per night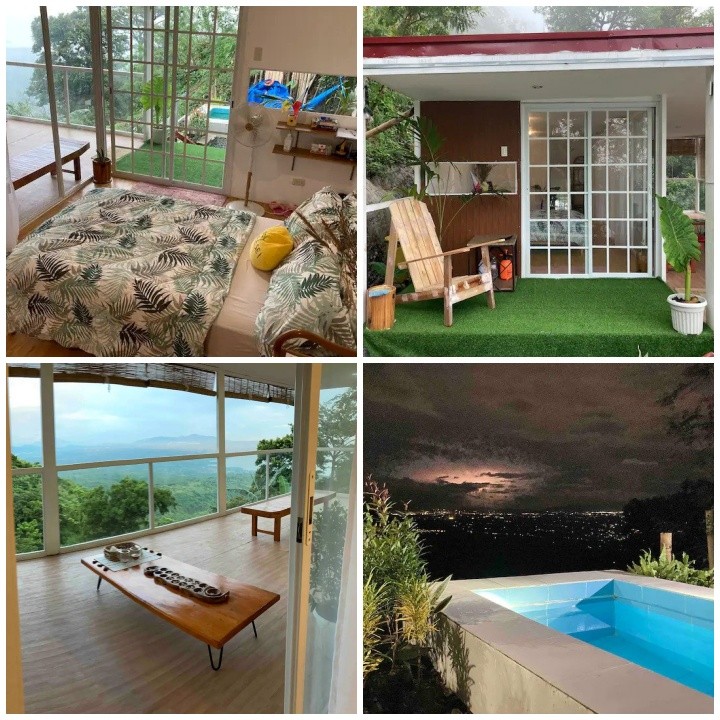 Nestled in the middle of a forest in Tagaytay, Luno's Hilltop Cabin is a white glasshouse that's perfect for couples who want adventure, comfort, and an unobstructed view of Taal Lake and its ridges. The room has a spacious veranda where you can dine or chill. There's also a small plunge pool with the best city view, especially at night. Its surroundings feel magical when enveloped by fog; don't forget to bring your pajamas, jackets, and fuzzy socks, and cozy it out. Though it's ideal for couples, the cabin can also accommodate up to 5 guests.
Book your stay here.
The Secret Shack
Location: Tagaytay | Rate: starts at P3,514 per night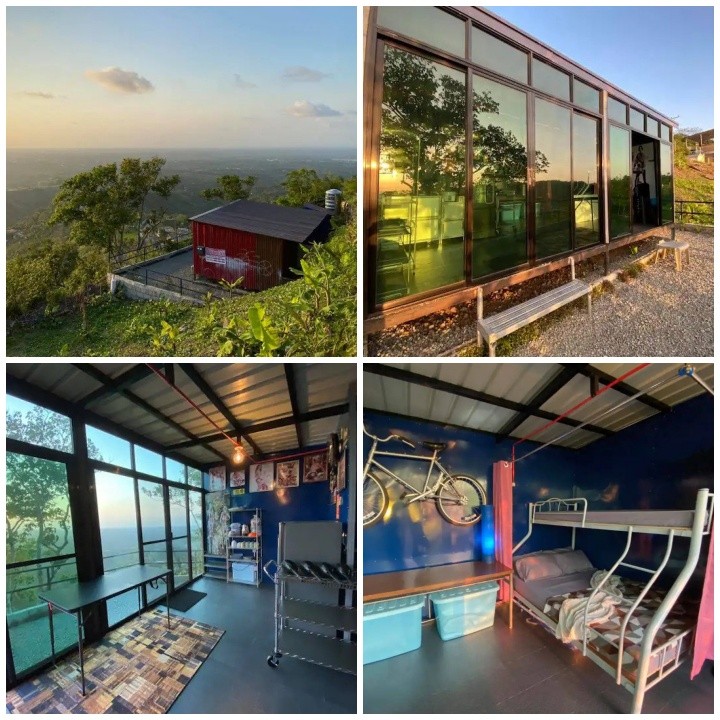 If you're looking for a unique staycation experience, go for this cabin in Tagaytay that's made from an old container van. It's just a walking distance from People's Park or Palace in the Sky, right in the highest point in Mt. Sungay, which offers a breathtaking panoramic view of the city. If you choose to just stay in, you can have your meals prepared right in the fully-equipped kitchen. Don't worry about leaving your furbabies behind too, as this Airbnb's pet-friendly.
Book your stay here.
Take Your Furbabies on a Staycation at These Pet-Friendly Tagaytay Airbnbs
Take Your Furbabies on a Staycation at These Pet-Friendly Tagaytay Airbnbs
Ina Louise Manto | May 06, 2021
Camper at 57th Street
Location: Eastridge, Binangonan, Rizal | Rate: starts at P9,500 per night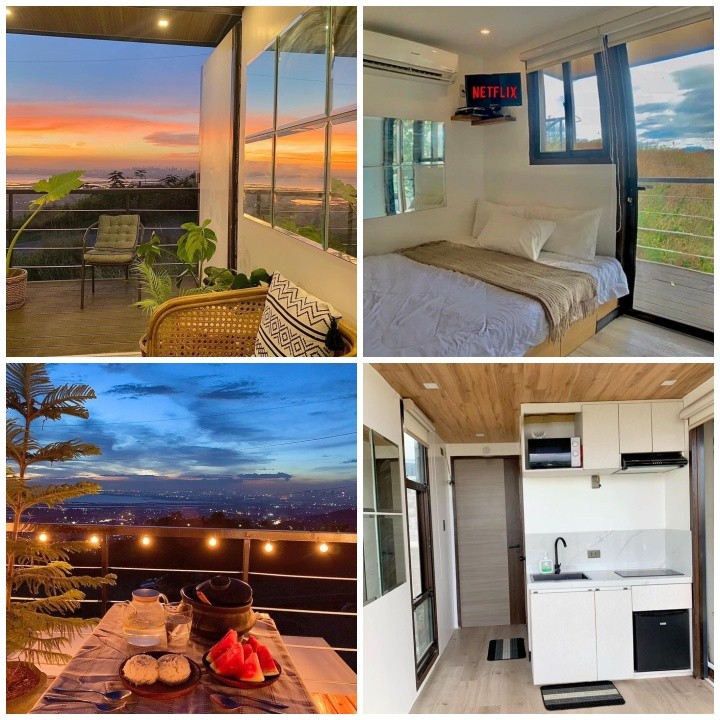 Another unique stay, Camper at 57th Street offers a staycation experience at a repurposed container van. This location is perfect for couples who enjoy preparing surprises and romantic dinners – the van's upper floor is turned into a rooftop lined with fairy lights. Combine it with the nature and skyline view, and you'll have an unforgettable hearts day celebration. Guests also have access to an infinity pool during their stay.
For bookings, send a message on Facebook.
My Cabin by Selah
Location: Bustos, Bulacan | Rate: starts at P8,000 per night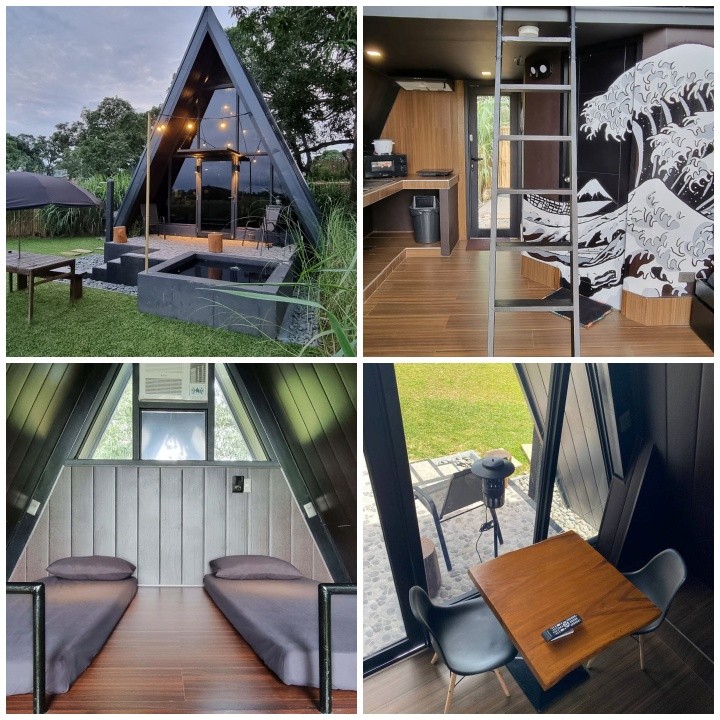 Known for its stylish A-frame cabins, My Cabin by Selah offers private and exclusive stays that can accommodate small to medium-sized groups. Ideal for couples and a small group of up to four guests, the Great Wave Cabin offers modern and loft-style interiors. With walls painted black and a stunning mural of The Great Wave off Kanagawa, the cabin's interiors feel modern and luxe. Each stay also gives access to exclusive amenities including a jacuzzi, bonfire pit, kawa bath, barrel grill, and WiFi access.
Book your stay here.
Masamirey Private Cottage
Location: Sual, Pangasinan | Rate: starts at P2,600 per night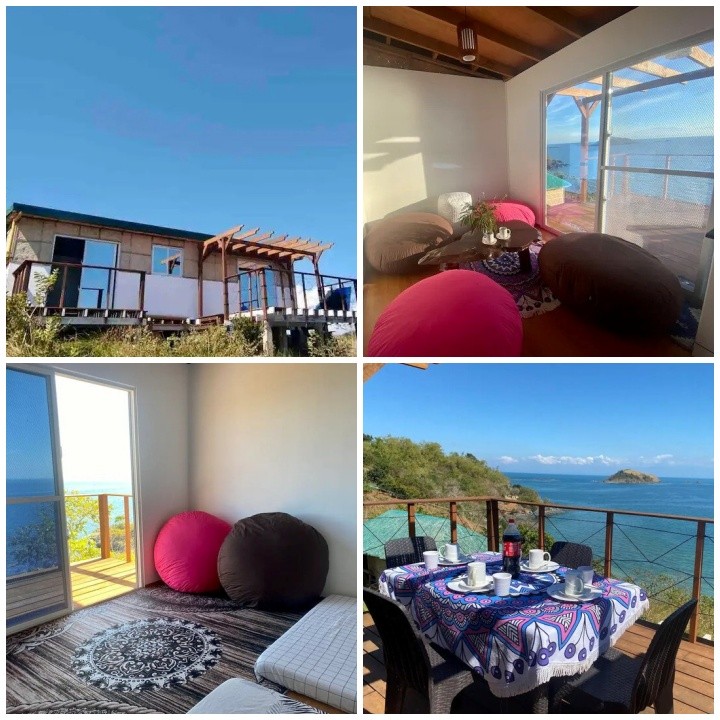 If you're up for a little road trip, go for the four-hour drive to Pangasinan to have this private cottage to yourself. It sits on top of a hill that will require a short hike, but the 360-degree mountain and sea view will be worth it. The cottage has a bedroom with floor mattresses, a fully-equipped kitchen, as well as a living room. You'll also find a viewing deck for alfresco dining or simply admiring the breathtaking sea view.
Book your stay here.
Forest Cabin at Lucia's
Location: Silang, Cavite | Rate: starts at P6,406 per night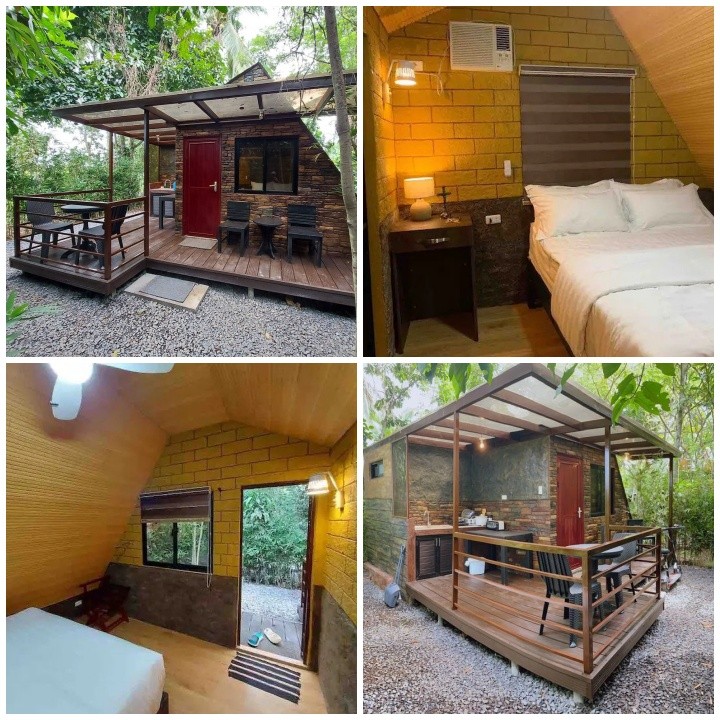 Perfect for couples who want to enjoy resort amenities, this Forest Cabin is located within Lucia's, a quaint bed and breakfast in Cavite that offers 20 rooms. The cabin is a tiny home tucked in the middle of the forest, so you'll still be away from the usual crowd. It has a private porch and outdoor kitchen and dining area. Inside, you'll find a queen bed as well as a private toilet and bath.
Book your stay here.
BONUS:
Vintage Airstream Suite at Camper and Cabin
Location: Calaca, Batangas | Rate: starts at P12,600 per night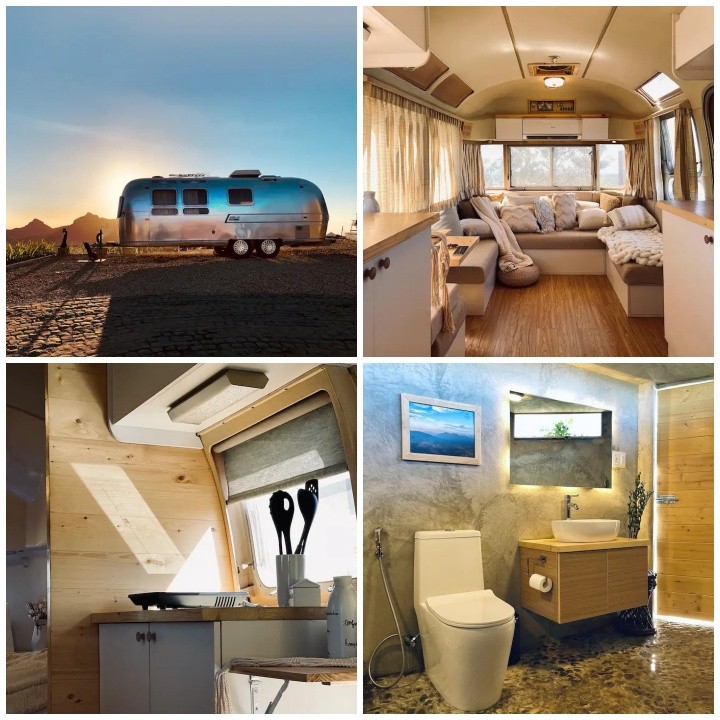 This suite by Camper and Cabin isn't necessarily a cabin stay but it's too luxe and dreamy to not be included in the list. The first of its kind in the country, you'll be staying at an Airstream accommodation where you can try camping while enjoying the comforts of a luxury hotel. The 25-foot vehicle features white beddings and furnishings and gives a boho-chic vibe. It also has a kitchenette, an underground toilet and bath, a small dining area, and private deck/outdoor dining and grilling area to complete the road trip-like experience.
Book your stay here.
This Modern Glass Cabin Airbnb Near Tagaytay Lets You Wake Up to Breathtaking Panoramic Views
This Modern Glass Cabin Airbnb Near Tagaytay Lets You Wake Up to Breathtaking Panoramic Views
Cristina Morales | Apr 05, 2021
For more information on travel requirements, contact the Airbnb hosts or visit their social media pages.