PH Restaurants That Will Take You Around the World
Go around the world without even leaving!
by Shen Mascariñas | September 23, 2015
Experience Italy, Argentina, Greece, India, Korea and Puerto Rico without the need for visas or plane tickets. You'll only need a car, a receptive palette and an empty stomach. Oh, and you might want to consider wearing stretchy pants and a loose top!
Visit these local restaurants, and discover other countries' authentic cuisines and atmosphere.
Discovery Italy: Marcia Adams' Restaurant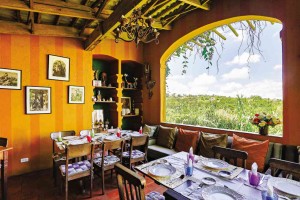 Go on a roadtrip to Tagaytay not only for its enjoyable chilly weather, but also for a lush garden restaurant that resembles a piece of Tuscany. Marcia Adams' Restaurant is a must-visit. Stepping in here feels like being transported to the Italian countryside with its rustic interiors, touches of wood and brick, beautiful landscaping and warm colors. You'll also be treated to a lovely view of vast greenery.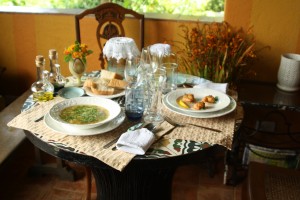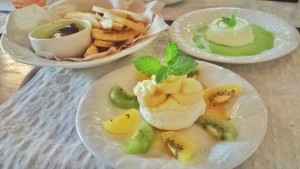 Marcia Adams' Restaurant serves Italian and Mediterranean cuisine. They serve a three-course meal for minimum cover charge of PHP700. You can expect fresh Tagaytay greens and newly-baked bread, among excellent quality dishes produced from wonderful home cooking.
Who would've thought that entering a mall would lead you to Argentina? Head to the third floor of Robinsons Magnolia, and you'll find Gaucho. It's an upscale restaurant that gives customers the pleasure of tasting authentic Argentinian cuisine.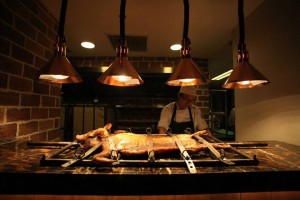 You'll be greeted with the mouthwatering scent of barbecue and the amazing sight of protein slowly being roasted in a fire pit. Argentinian steak is truly a delectable treat, so steak lovers should definitely give this a try. Although Gaucho offers a wide selection of meat, they also have great seafood choices like Scallop Ceviche and Ensalada de Chipirones. Of course, Argentinian side dishes like Empanadas, various kinds of Arroz and other full-flavored dishes are also available.
Tucked in the food haven that is BF Paranaque is a quaint and true Greek restaurant. The refreshing colors white and blue dominate the place, which instantly give away what cuisine the place specializes on.
Blé has Greek owners who make the dishes from scratch as much as possible, which includes bread and sauces like Hummus and Babaganush. To ensure authenticity, they import ingredients like feta cheese and olive oil from Greece. All in all, Blé is a charming and relaxed food spot for Greek comfort food.
Where better place to experience Indian cuisine than Manila's oldest Indian restaurant, right? Kashmir has been around since 1976, and the fact that it still exists despite Manila's extremely fickle dining scene is an absolute feat.
Kashmir's colorful and embellished interiors make the perfect background for their dishes that are full of flavor. Get your fix of curries, tandoori and masalas in various forms.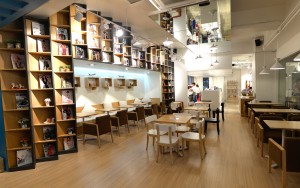 Students of De La Salle University and De La Salle College Saint Benilde are lucky to be steps away from a modern and pristine Korean café. Found in Archers' Place along Taft Avenue, Cafe De Seoul is not only easy on the eyes, it also serves awesome beverages and dishes that either have a Korean twist or are full expressions of Korean cuisine.
Aside from coffee staples and usual desserts, Café De Seoul offers Bing-Soo or the Korean version of halo-halo, Korean teas, and even dishes like Bibimbap, Kimbap, Mandu and other Pinoy-favorites. The Korean owner is very hands-on in the business, so you'll often see a friendly man roaming around the café to make sure customers are doing okay.
If you live in Metro Manila, you don't have to drive far (or get in a plane) for legit Puerto Rican home cooking. Sofrito is Manila's first authentic Puerto Rican restaurant. Entering this simple and straightforward place is like being invited to a friend's home in Puerto Rico.
The word Sofrito is a Puerto Rican sauce comprised of cilantro, onion, garlic and a multitude of peppers. This is the base flavor of almost every dish, so you can expect flamboyant flavors.
So, what are your bellies waiting for? Flavors from all over the globe are just a drive away!