10 of the Hippest Accommodations in Siargao
Great places to stay in the surf capital!
by Gene Loves Acosta | June 15, 2016
Siargao is famous for its world-class waves and warm tropical island lifestyle. Sure, you'll probably want to see all the beautiful spots but the "eat-sleep-surf" routine wouldn't be complete without a relaxing place to come home to. Not sure where to stay? Here's a list to get you started:
Siargao Paraiso Resorts
Price ranges from PHP4919 – PHP6747 | Santa Fe Boulevard, General Luna, Siargao Surigao Del Norte | 0999-8751072 | Website
Have the famous surf breaks of Siargao like Cloud 9 and Rock Island all within a few minutes from your doorstep. The resort is set right on the water's edge with a stunning view of a palm fringed white sand beach and the Pacific Ocean. You can laze around their spacious sun deck with king-sized sunbeds or enjoy the sun with activities like canoeing, diving or snorkeling. Fancy a buffet spread of local cuisine specializing in seafood dishes? The resort can arrange that!
Kalinaw Resort
Price ranges from PHP6250 – PHP11574 | Catangnan, General Luna, Surigao Del Norte | 0930.2515677, 0999.8830320 | Website
The luxury resort is located just 10 minutes away from the famous surfing spot, Cloud9. Because it only has five cottages – a pool-suite villa that's secluded in a lush tropical garden and deluxe villas all facing the lagoon – the ambiance is very relaxing and quiet. After surfing, guests can chill out in their private brackish water infinity pool or have delectable delights in the resort's restaurant which serves a savant blend of Filipino and South European cuisine with a special French touch.
Green House

Cloud 9, General Luna, Philippines | 0999-4502513 | Website
The rooms here are beautifully designed with high ceilings and comfortable beds. There's also a small strip of sandy beach just steps away from the resort and beachfront hammocks and grassy lawn where yoga classes are hosted. Here, you can always look forward to delicious home cooked meals after a day of exciting activities. Everyone is also raving about their large balconies where you can take in a spectacular view everywhere you look.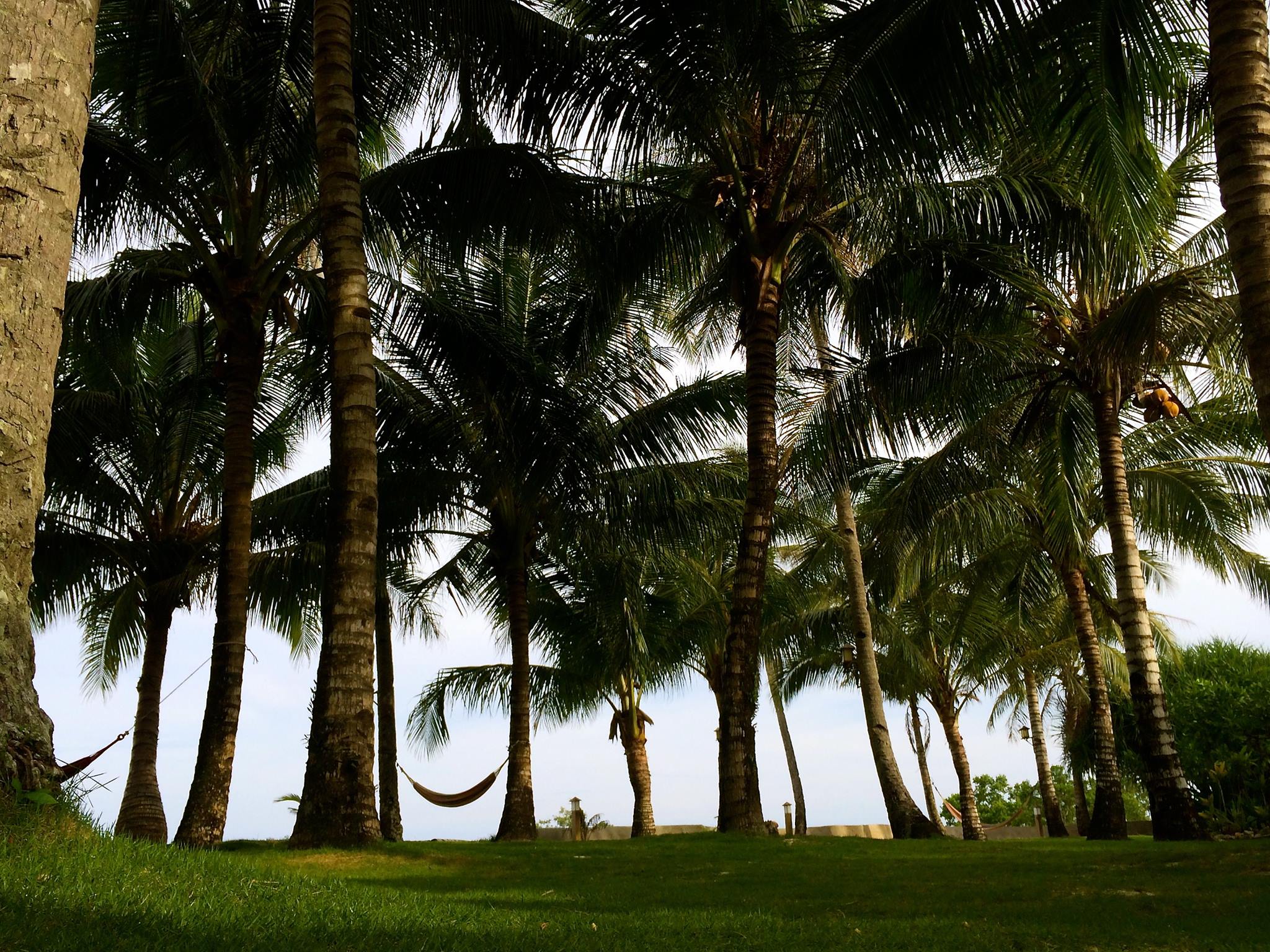 Paglaom Hostel

Price ranges from PHP300 – PHP320/night | Purok 5, General Luna, Surigao Del Norte | 0999-9900308 | Website
This homey hostel is one of the top choices of budget travelers. Backpackers get to enjoy the local vibe while staying in basic but clean dormitory rooms that come with hardwood furnishings and freshly-laundered beddings. There are also lounge areas where guests can relax and enjoy reading a book from their mini library, and free Wi-Fi in rooms when you want to update friends about your surfing adventures. Want to save even more? Guests are also allowed to bring food and cook in their fully equipped kitchen.
Bravo Beach Resort

Rates start at PHP950 | Tourism Rd, Barangay 5, General Luna | Website
The rooms are designed in a way that encourages guests to connect and share experiences. Every spot is picture perfect – from their chalk drawn walls and ornamented ceilings to their furniture. Staying here, you'll probably find yourself lazing around at the plunge pool and taking in the cool breeze while listening to some beach music.