Singapore at 50: Looking back at the Lion City's Sights, Sounds, and Tastes
Haircuts, shophouses, and food!
by Tony Nievera | May 19, 2015
[article_carousel images="https://windowseat.ph/wp-content/uploads/2015/05/raffles.jpg, https://windowseat.ph/wp-content/uploads/2015/05/shophouses.jpg, https://windowseat.ph/wp-content/uploads/2015/05/laksa.jpg"]
Singapore has evolved over the last 50 years and I have seen many of these improvements over the last 40. Today, it is a major commercial and financial center, the fifth busiest port in the world, and regarded as the food capital of Asia.
45 long years ago, tourists were concentrated only in Orchard road with most Filipinos shopping at Lucky Plaza. Other options for shopping were very few then–small alleys by the business center and the Arab quarters.
Believe it or not, there was a time when the Singaporean government did not allow male tourists with long hair similar to the Beatles and other rock stars to enter the country. They had to get a free haircut at the airport first. I reluctantly had to have my then long hair trimmed to ensure that I could attend a business event in Singapore.
Hong Kong was the preferred shopping city then. However, I was still able to gather a number of great purchases during several Singapore trips over the years. These include a gold clad orchid brooch for my wife, suiting materials (as seen in Vogue's custom tailored suits), kitchenware like a steam boat pot and a 120-piece Chinese dinner set, as well as some electronics.
Nightlife then was very limited. I would have drinks at night clubs with Singaporean friends who enjoyed (expensive) brandy with ice, but most of the time, dining was preferred. We would go out to eat the wonderful variety of food like Chinese, Indian, Malay, English and Portuguese. The best places to have these were at the hawker's food plazas like Newton Circus or Rasa Singapura. For better dining, we used to go to East Ocean road where some of the old houses were converted to open-air restaurants.
During my last visit, I took images of old favorite tourist spots like the Merlion, Orchard road Tang's Plaza, and the old Chinatown. Brought by rapid development, some tourist attractions are now dwarfed by tall skyscrapers like the iconic Raffles Hotel. However, I spent more time exploring the many new places to eat. I made sure not to miss old favorites like the Hainanese chicken rice, chili crabs, and laksa.
The Merlion remains a favorite tourist stop. The symbol has been relocated near a freshwater lagoon with a full view of the Marina Sands resorts. It had to be moved because reclamation covers the sea now. Not seen on this photo, but also visible to the left is the High Flyer ferris wheel.
Tang's Plaza is CK Tang's retail flagship that was the first to open on Orchard road. Others followed soon after. This was the start of the trend that made Orchard road one of the major shopping streets in the world. I have purchased so many souvenirs and "dust collectors" from this store. Today, the plaza also houses the Marriot hotel.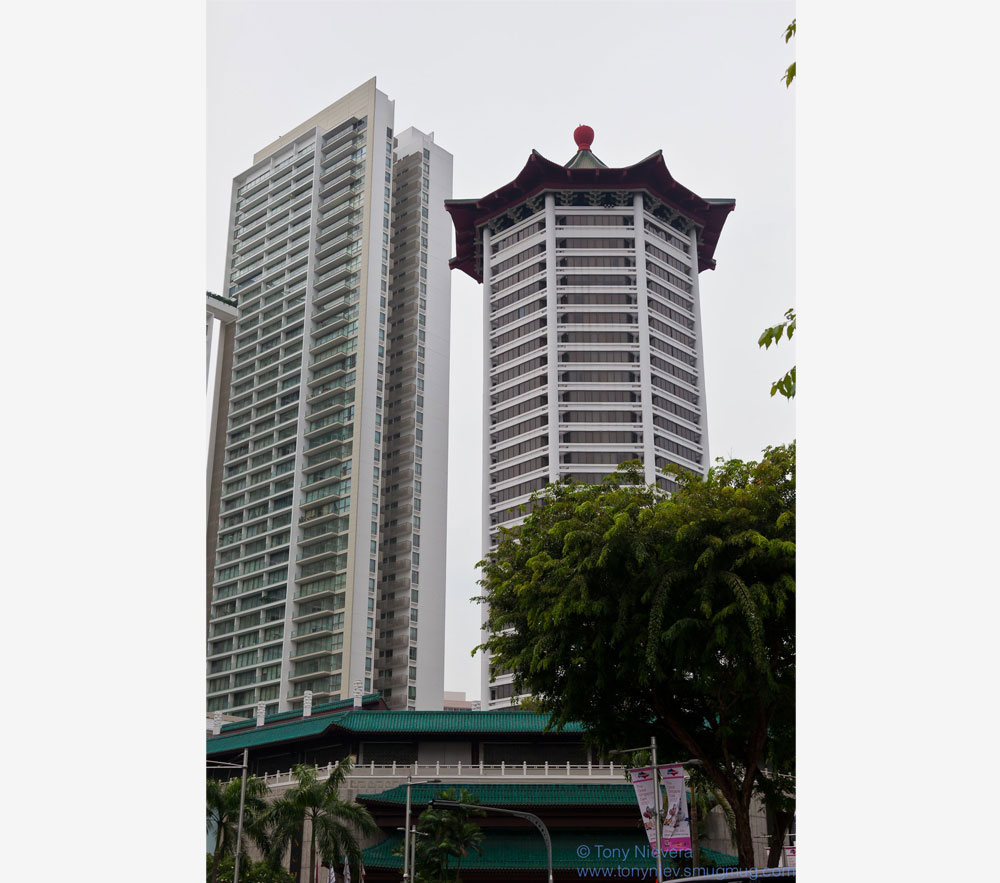 The Raffles hotel, a colonial style structure, was built in1887 by Armenian brothers Martin and Tigran Sarkies. So many folklore and historical notes mention this hotel. One of which is the story about the first "Singapore Sling" cocktail created by a bartender of this hotel's Long Bar.
The hotel address is 1 Beach road because it used to be by the seaside, but with all the reclamations, it is now 500 meters away from the sea.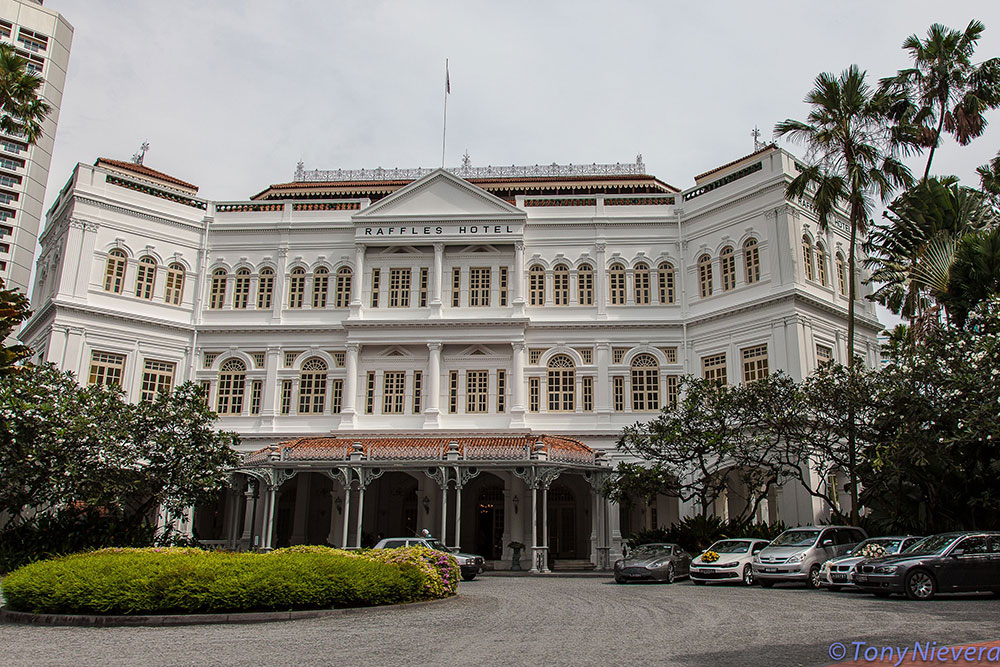 Singapore "Shop Houses" are fast disappearing as they are demolished to give way to new development. Conservations are now in place to keep and restore them in some downtown areas.
Most of Singapore was like this 45 years ago. The ground floor was reserved for stores and commercial places while the second and third floors are the shop keeper's residential areas.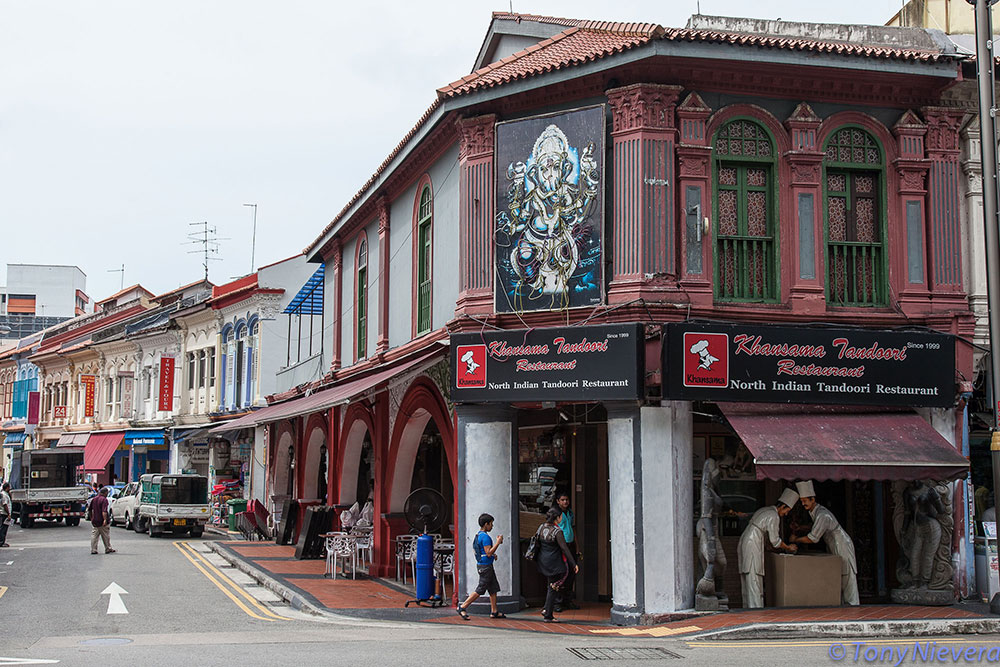 My favorite Singaporean food is hainanese chicken rice. When not in Singapore, I cook this at home using a package kit available in supermarkets. It's complete with seasoning, sauces, and instructions. You can also buy packages sauces of ginger, chili sauce and dark soya. My two other favorites are chili crab and laksa. Laksa is a fusion of Chinese and Malay noodle soup.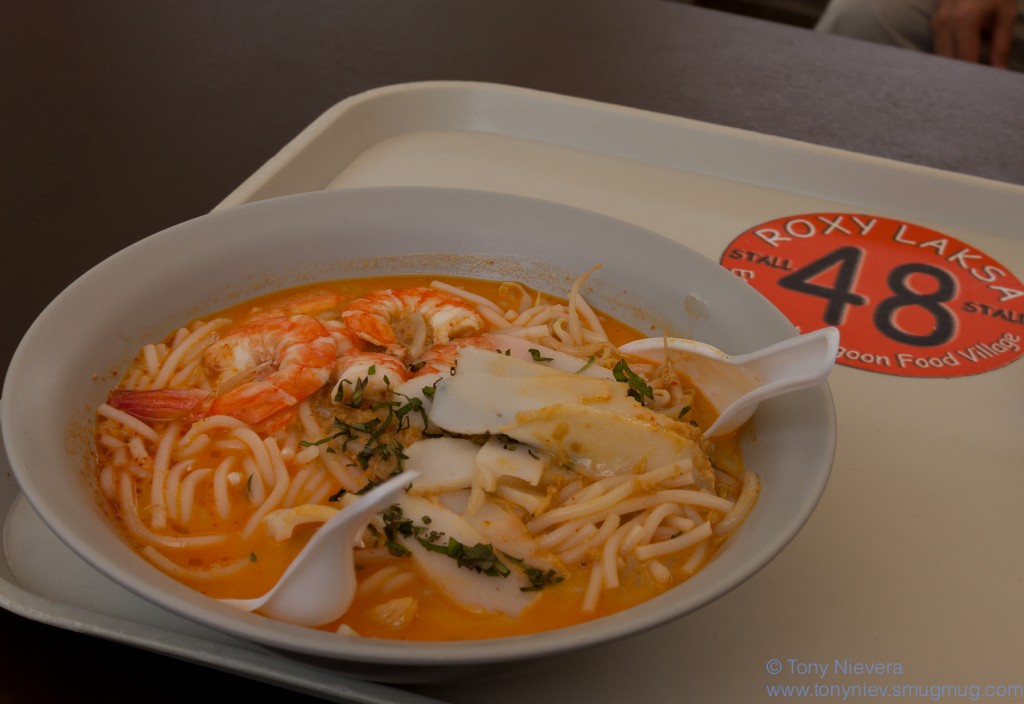 The best food is found at hawker's food centers, franchised outlets, and small restaurants. Some of the dishes I've tried include popiah (lumpia), oyster omelet, satay, laksa, fish and rice in banana leaves, noodles, beef, fried tofu, and many more. Some desserts are black jelly and tapioca.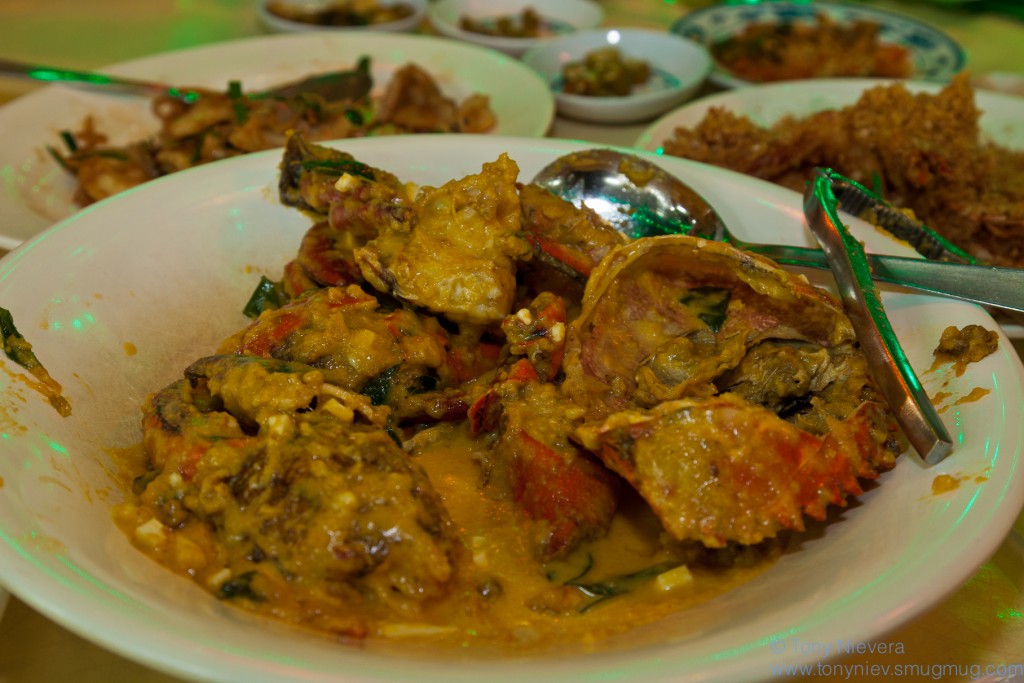 Happy 50th birthday to Singapore! It was a pleasure to have seen, heard, and tasted your growth.