UNESCO Hails Singapore's Hawker Culture as Intangible Cultural Heritage of Humanity
An experience that shouldn't be missed when visiting Singapore.
by Ina Louise Manto | January 26, 2021
When traveling, the best way to get to know a city is through eating like a local, and the best way to do this when traveling to Singapore is visiting hawker centers. From street food to becoming community dining rooms celebrating the different cultures that make up Singapore's melting pot, it's no wonder why UNESCO has hailed the hawker culture in Singapore as an Intangible Cultural Heritage of Humanity in 2020.
Hawker Culture recognized by UNESCO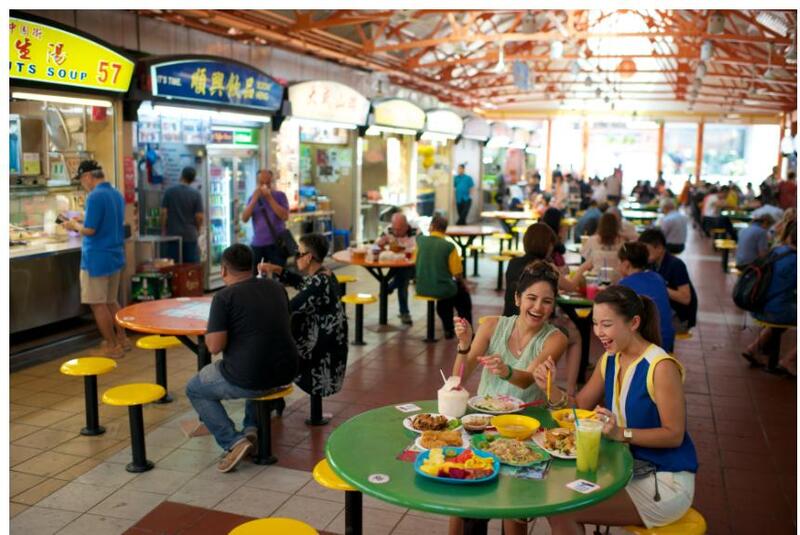 Held during the 15th session of the Intergovernmental Committee (IGC), Singapore's hawker culture was inscribed on the UNESCO Representative List of Intangible Cultural Heritage of Humanity after fulfilling the committee's five evaluation criteria. Members of the community actively participated in its nomination process, which was commended by the committee.
View this post on Instagram
As described by UNESCO, hawker centers or "community dining rooms" is where patrons of diverse backgrounds gather to share a gastronomical experience over breakfast, lunch, and dinner. Found at these centers are other activities like art-jamming, chess-playing, and busking. From enjoying a hot cup of coffee while reading the day's paper in the morning to enjoying dinner with loud music at night, hawkers have shaped the nation's daily routines over the years.
UNESCO's list of Intangible Cultural Heritage aims to safeguard and preserve specific forms of cultural heritage like performing arts, oral traditions, traditional skills, social practices, and local knowledge.
Want to see more of Singapore's diverse hawker culture? You can follow @SGHawkerCulture and browse the hashtag #OurHawkerCulture on Instagram to see personal stories and photographs of locals.