The Skater's Bucketlist: The World's Best Skate Parks
Shred around the world.
by Kevin Christian L. Santos | February 17, 2016
From its initial beginnings as an outlaw activity, skateboarding has come a long way. Decades ago, skaters had to hop over fences to carve pools and transitions, and barge through street spots to jump over stairs and grind on rails. Fast-forward to today where skateboarding is now accepted in the mainstream. It's a booming industry. Tony Hawk is now a household name. The world's best professional skateboarders compete in the Street League for hundreds of thousands of dollars. Oh, the event also garners millions of viewers in every broadcast.
Though some "core" skaters take displeasure with the skate lifestyle reaching the mainstream, there's an upside to its popularity: more and more skateparks are being built all over the world. More parks to hone your skills, more parks to get stoked out of your brains. Though the Philippines has yet to experience this long-awaited boom in skateparks, the rest of the world took notice and put in the hard work to create concrete wonderlands of adrenaline and serotonin-pumping stoke.
Here are a few parks that you have to skate before your bones go brittle:
SMP Skatepark
Location: Shanghai, China
The SMP Skatepark is the world's biggest skatepark. How big? The park has 13,700 square meters of skateable space. That's a LOT of insane terrain. The only problem when you visit is thinking which spots of the park you'll be able to hit on a given day. Not that we're complaining.
Venice Beach Skatepark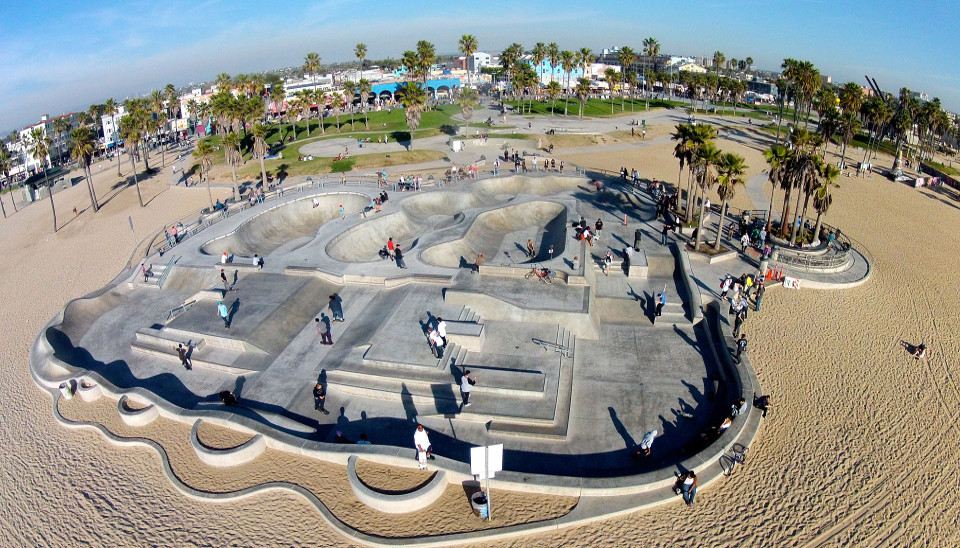 Location: Venice, California, USA
When the park was a former stomping ground for Z-boy legend Jay Adams, you know the Venice Beach Skatepark is legit. As a plus, the park is located in one of America's most iconic beaches. Sand AND skate. Can't go wrong with that. Plus, the park is over 16,000 square feet and features a street course, a snake run, and bowls and transitions.
Marseilles Skatepark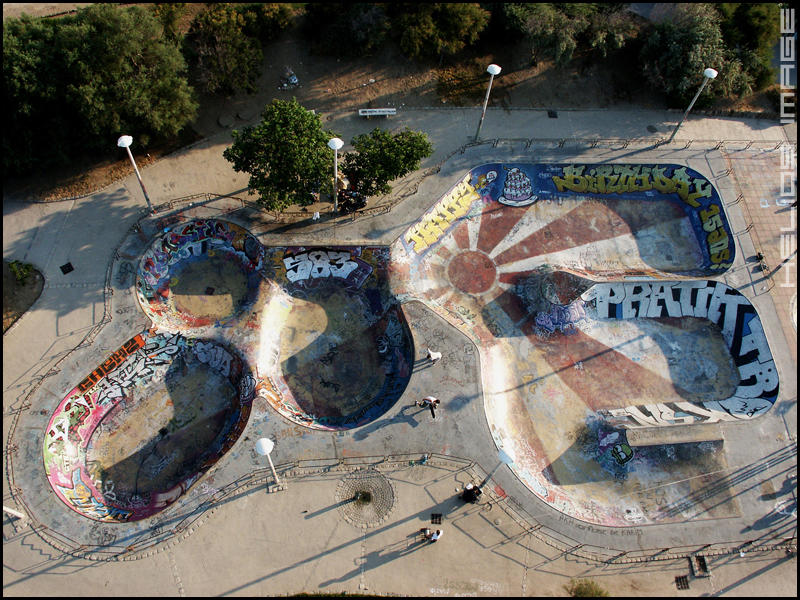 Location: Marseilles, France
With a lot of bangers going down in the concrete, Marseilles Bowl is arguably one of France's most famous skateparks. It has witnessed a lot of heavy tricks for decades and has been the training ground for many of France's transition rippers. Also, it's right by the beach!
Kona Skatepark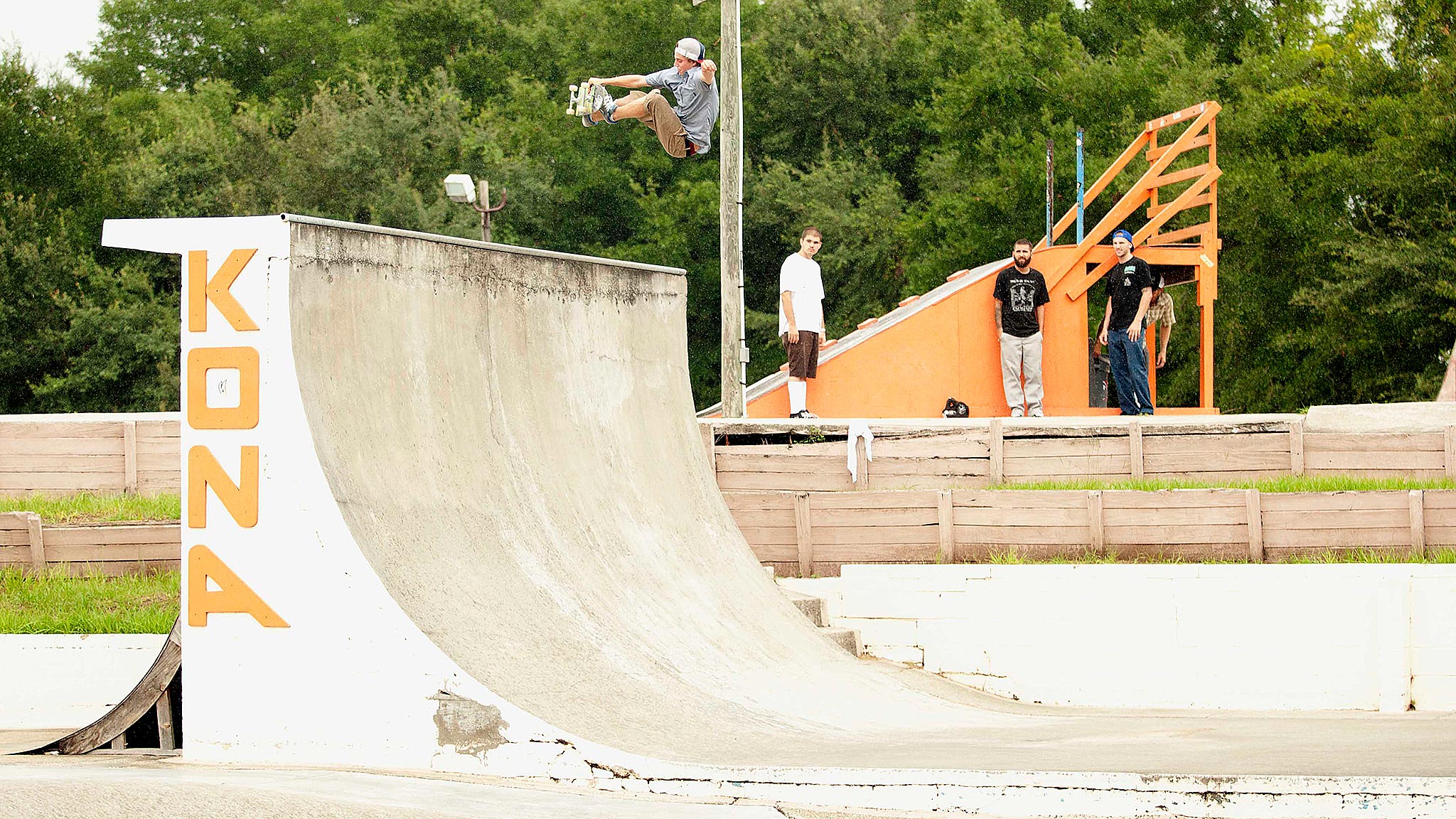 Location: Jacksonville, Florida, USA
Kona has been around since the 1970's and is currently the oldest private skatepark in the world. It's also easily one of the world's largest. The park has a ton of features: bowls, snake runs, vert ramps, mini ramps, a shop, and more. In its decades of existence, the park was a playground for a who's who of skateboarding, from Tony Alva to Rodney Mullen to the current generation of concrete slayers.
Streetdome

Location: Haderslev, Denmark
Opened in 2014, Denmark's Streetdome is an architectural marvel. The 65,000 sqaure foot space practically doubles as an art installation and as a community plaza. The brains behind the project, OG skater Rune Glifberg and architect Ebbe Lyke, wanted to create a space that was more than just a park and features that would be appreciated by more than just skaters. The park challenges us how we see plazas and is bringing and breathing new life into Denmark. Beyond just having skateable areas, the Streetdome also has basketball court, a mountain-climbing wall, and a space for canoeing.
David Armstrong Extreme Park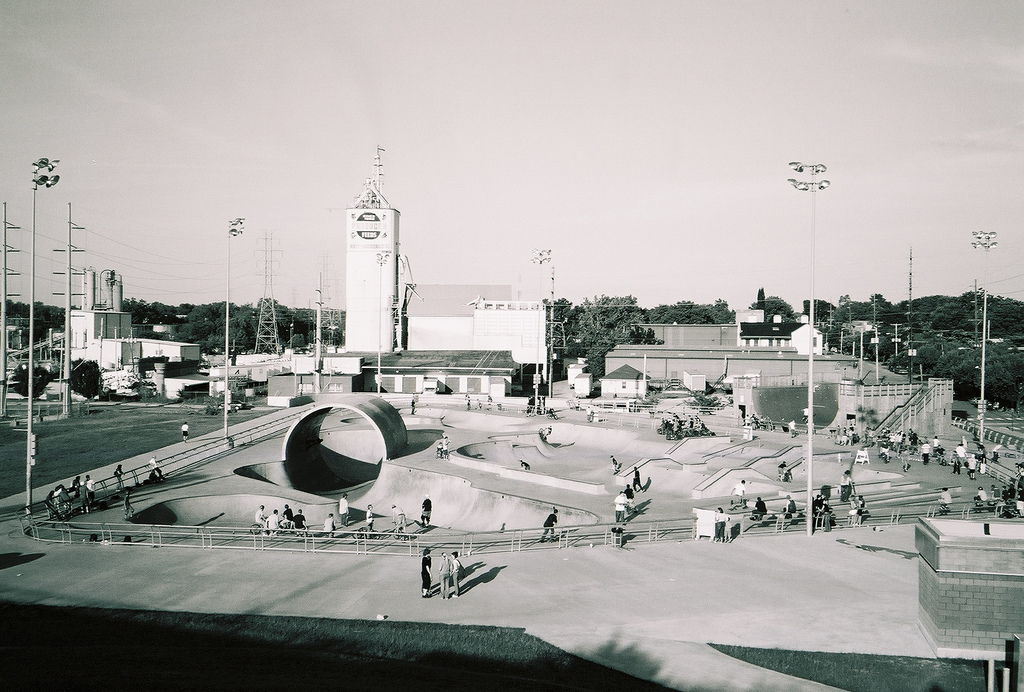 Loction: Louisville, Kentucky, USA
What makes the 40,000 square foot David Armstrong Extreme Park special? It's open 24 hours. Yup, it's open all day and night so there's no excuse for you not to get your shred on. The park is most known for its 24 foot full pipe. If you've got the balls for it, go ahead and try to loop it. The spot also features several bowls, a vert ramp, and a street course. Time for you to get lucky in Kentucky.
Stoke Plaza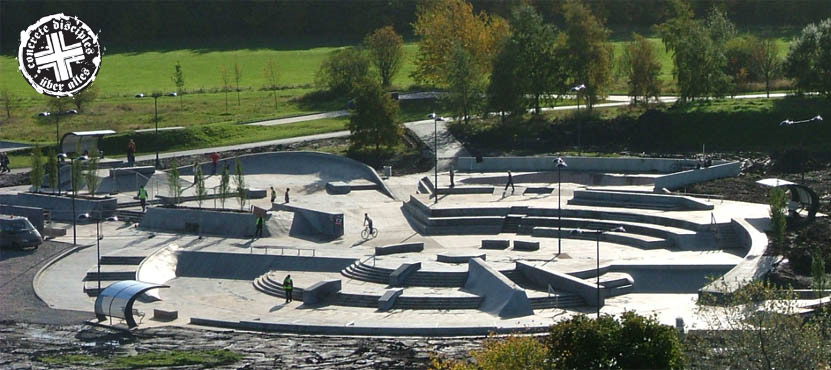 Location: Chell Street, Sneyd Green, Stoke-on-Trent, England
You can't go wrong with that park's name. If you're a street skater, you'll love the 34,000 square foot Stoke Plaza. The plaza showcases obstacles based on urban landscapes. You'll find a lot of stairs, rails, hubbas, and manual pads for you to skate on. If you want to carve around, the plaza also features some bowls for you to pump in.
Spring Skatepark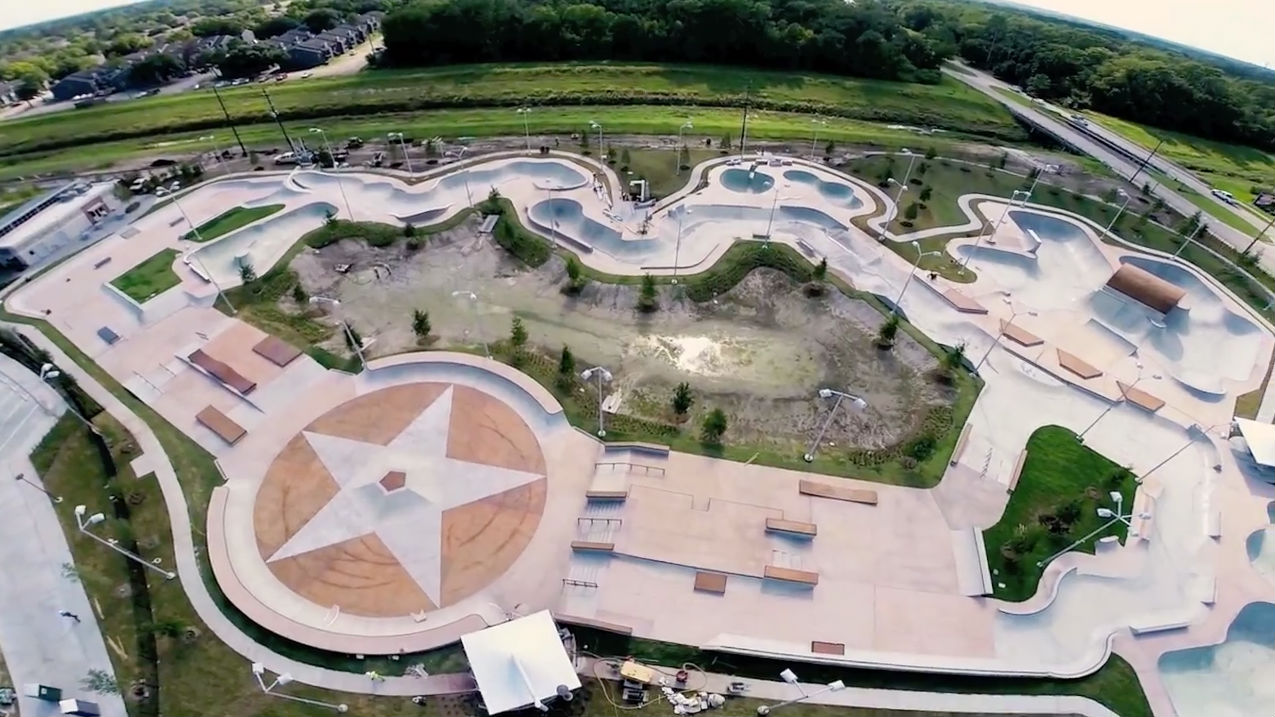 Location: Houston, Texas, USA
You know that old saying "everything's bigger in Texas?" Well, they aren't saying that for shits and giggles. The Spring Skatepark is HUGE. Clocking it at around 75,000 square feet, the park is easily one of the biggest skateable properties in the whole world. There is so much here to hit and try and can accommodate all types of skaters of all skill sets. Want to grind a handrail? Check. Do line after lines with ledges and flip tricks? Check. A flatground space for you to play a game of SKATE? Check. A 10 foot bowl? Check. This park is fun, pure and simple.
Burnside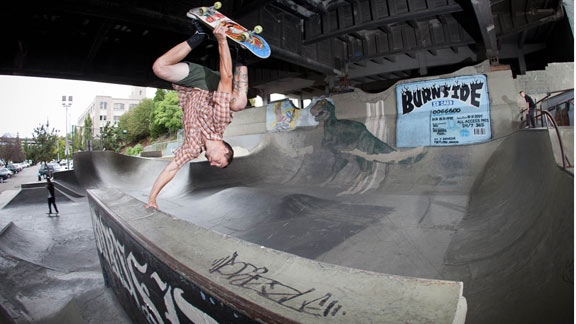 Location: Portland, Oregon, USA
Burnside is legendary. Anyone who considers themselves a skateboarder should make an effort to make the trip to Portland or at least know what the hell Burnside is in the first place.
Construction for the park started in 1990, made by a group of skaters who were fed up by being ignored by the city government and decided to take some action into their own hands. They started pouring concrete without any permission or approval from the city government and never looked back. Illicit activities and crime started to decline when construction of the park started. Local businesses took notice and supported the skaters' cause. The park was later sanctioned by the city of Portland.
Burnside kickstarted the skatepark craze in Portland and in the USA. The Wall Street Journal even called Portland the skateboarding capital of the world. Burnside is testament to the DIY spirit. If you can't find anything, quit whining and do it yourself. The Portland spot is playground to many professional skateboarders. Witness a lot of insane tricks going down at any time of the day and be humbled. Simply put, if you're a skateboarder, you deserve a pilgrimage to Portland.
These are just some of the best and well-known skateparks in the world. Got any favorite spots to share or would like to check out? Roll on over to the comments section!