As Seen on 'It's Okay to Not Be Okay': Defy Gravity at South Korea's Longest Suspension Bridge
Add it to your South Korea bucket list!
by Bianca Katipunan | August 12, 2020
If you love South Korean culture or are just enamored by the country, chances are you've already got a long list of South Korean destinations on your list. But thanks to the popular K-drama It's Okay to Not Be Okay, you can add one more to your list. Located in Wonju City in Gangwon province, Sogeumsan Suspension Bridge is the longest and largest pedestrian bridge in South Korea, with a length of 200 meters, a height of 100 meters, and a width of 1.5 meters. The bridge's walkway is made of latticed steel, so it's perfect for those who want to see the world from above!
The view from above
View this post on Instagram
The beautiful natural scenery from the resting area on top of the bridge awaits guests. You'll surely feel like you're on top of the world with this breathtaking view. The bridge is part of the Sogeum Mountain hiking trail in Wonju and connects two mountain peaks.
View this post on Instagram
If you want to visit the place at night, you can. LED lights are installed so the bridge can be traversed at night. Another thing visitors should take note of is the skywalk next to the bridge that offers an amazing view of the surroundings.
View this post on Instagram

For that perfect Instagram worthy post, the bridge has a protective deck at its entrance where guests can take pictures of the view from above. Other attractions nearby include Wonju Railbike, Museum San, grave of Joeom, and more.
In Pop Culture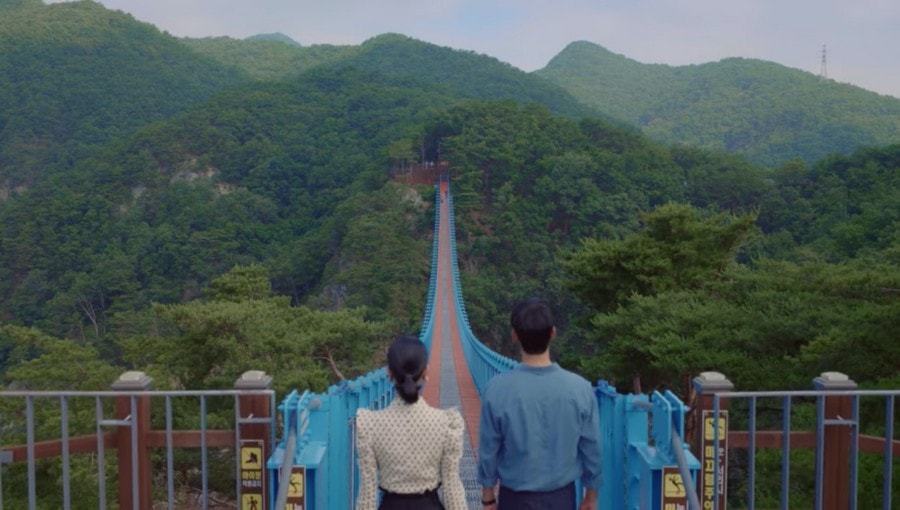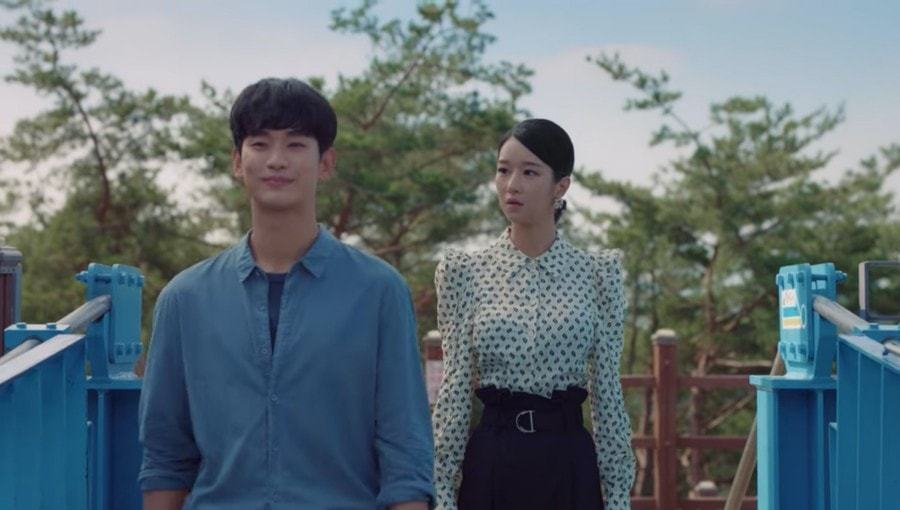 A scene from the K-Drama It's Okay to Not Be Okay was shot in this bridge! On the ninth episode of the show, Gang-tae (Kim Soo-hyun) takes Mun-yeong ( Seo Ye-ji) here to unwind after he got suspended at work. So what are you waiting for? Get ready to unleash your inner Gang-tae and Mun-yeong and get ready to visit this magical suspension bridge.
How to get there
At the Wonju Intercity Bus Terminal, take Bus No. 52 from the Express/Intercity Busan Terminal Bus Stop. Alight at Wolun Bus Stop or Railbike Bus Stop.
Will you be visiting Sogeumsan Suspension Bridge on your next South Korea trip?