10 Reasons Why Sri Lanka Should Be in Your Travel Bucket List
Check out one of the world's most exciting destinations this year!
by Andy Flores | January 17, 2017
The Pearl of the Indian Ocean is not a prime destination for holiday-goers or backpackers, and that's exactly what makes it even more worth the visit. This country, once ravaged by war and conflict, now shines with diversity, stunning colonial architecture, captivating heritage sites, unspoiled beaches, and natural wonders. Here, we give you ten reasons why Sri Lanka should be in your travel bucket list:
1. The rich cultural heritage
History buffs will truly enjoy exploring Sri Lanka's prized heritage sites that stood the test of time. The country is currently home to six archaeological UNESCO World Heritage Sites:
The sacred city of Anuradhapura, the greatest monastic city of the ancient world, which is now rife with renovated monuments and preserved ruins.
The ancient city of Polonnaruwa, which served as the second capital of Sri Lanka after the destruction of Anuradhapura. It's where you can find the ruins of the lavish garden-city created by King Parakramabahu I in the 12th century.
The golden temple of Dambulla, the best-preserved cave-temple complex in Sri Lanka that has been a sacred pilgrimage site for 22 centuries. It houses 157 sacred statues and Buddhist mural paintings covering an area of 2,100 square meters.
The ancient city of Sigiriya, where the ruins of the capital built by King Kassapa I sits. Slip your feet into your trusty hiking shoes, as you'll be scaling steep slopes and staircases to fully explore this heritage site.
The sacred city of Kandy, a famous pilgrimage site, where the site of the Temple of the Sacred Tooth Relic (the sacred tooth of the Buddha) can be found.
The old town of Galle and its fortifications, the epitome of a fortified city built by Europeans in South and Southeast Asia. It was founded in the 16th century by the Portuguese.
2. The sumptuous local fare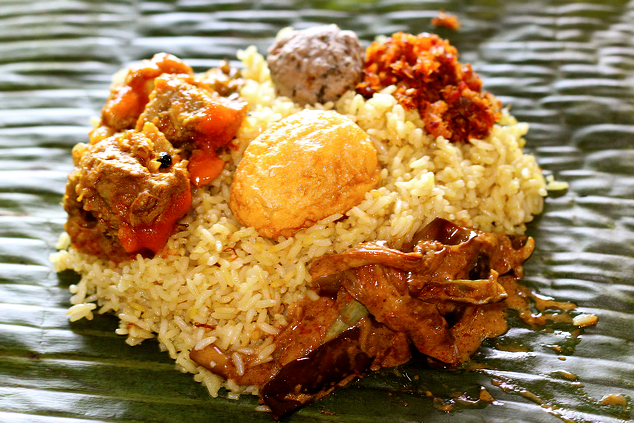 Sri Lankan cuisine has something to offer to everyone. It's a delicious combination of local flavors and foreign influences — a result of being colonized by western countries for years and years.
Sri Lankan dishes that are sure to fire up your taste buds are lamprais (a wordplay that combines the two Dutch terms for "lump" and rice") — rice and accompaniments cooked in plantain leaves; kottu — Sri Lanka's take on the hamburger that is lightly spiced and served with a curry sauce; hoppers or appa — Sri Lanka's version of the pancake, which is made with a batter that's a slightly fermented mix of rice flour, coconut milk, and a bit of sugar; and, of course, Sri Lanka's wide selection of curries.
3. Festivals are held all year round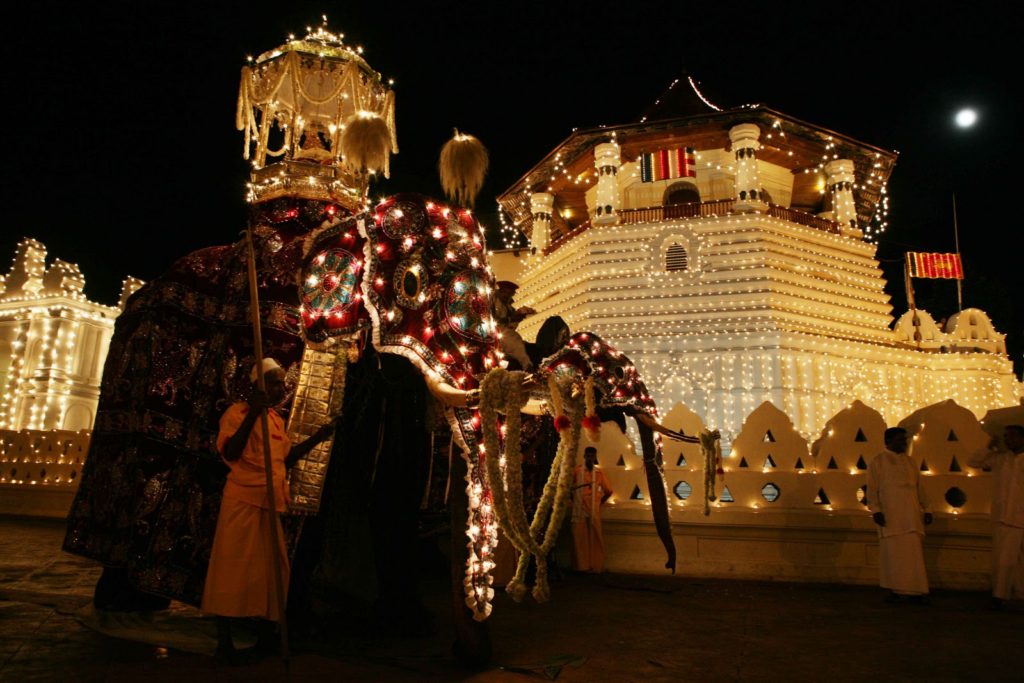 An incredibly diverse country, Sri Lanka's calendar is filled with colorful festivals relating to the Buddhist, Hindu, Muslim and Christian religions celebrated with much vigor.
Every full moon day is considered a public holiday called "Poya," with May's Poya (Vesak Poya) as the most important, as it marks the Buddha's birth, enlightenment and pariniwana (passing away). During Poya, bamboo frameworks that carry images depicting the life events of the Buddha are illuminated.
Another festival that will make your visit is the Kandy Esala Perahera, an event observed in the city of Kandy 10 days in late July to early August with a nightly procession of drummers, street dancers, whip-crackers, acrobats, and elaborately robed elephants.
4. Sri Lankans are possibly the warmest people on earth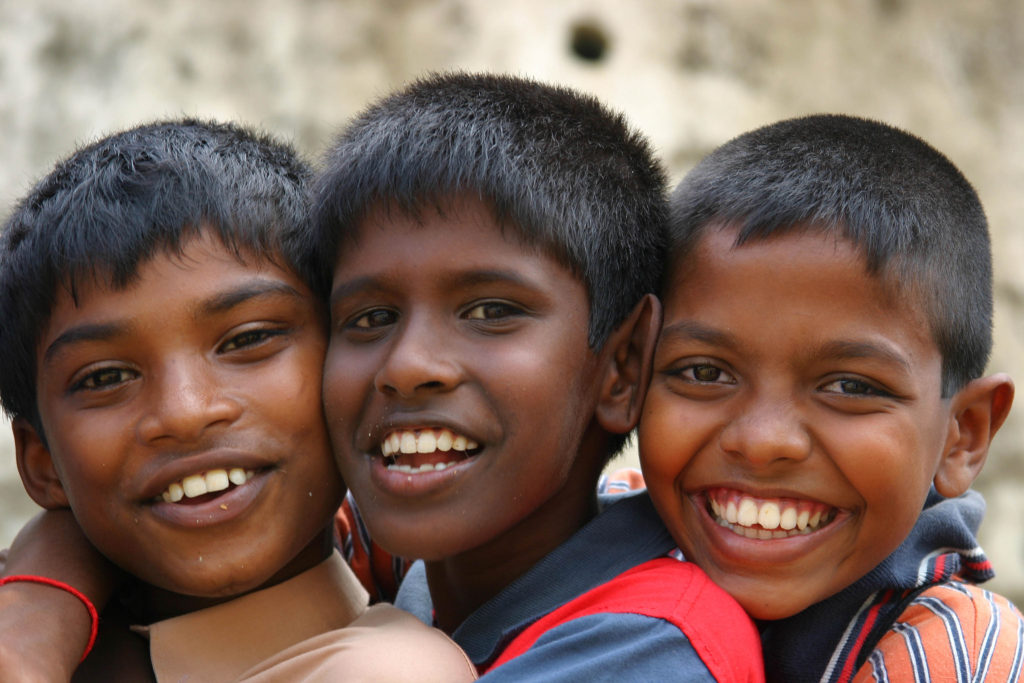 Sri Lanka is home to some of the kindest, friendliest, most welcoming people in the world – an aspect of their culture that they take pride in and strive to maintain. Wherever you go, expect to be greeted with a bright smile. Don't be surprised, too, if locals invite you to their homes — it's just their way of showing their world famous hospitality. And should you need anything, Sri Lankans are always ready to help make your experience in their country comfortable and memorable.
5. It's abundant in wildlife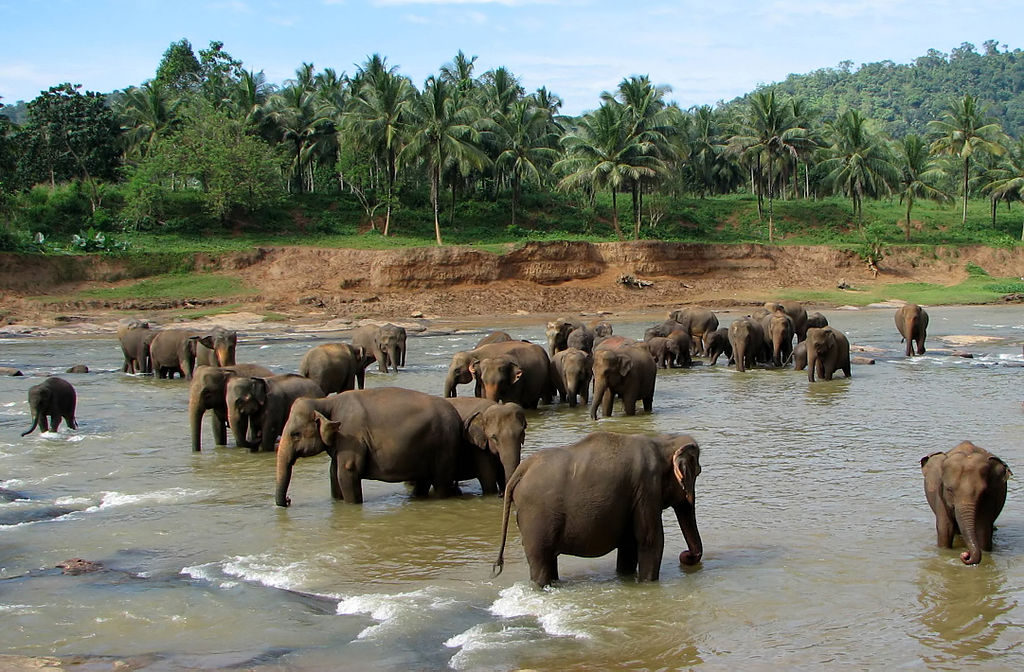 An African safari trip too costly for you? Exploring Sri Lanka's wildlife is a more budget-friendly option, and it will certainly give you a run for your money. A country that possesses a high degree of biodiversity, Sri Lanka is every animal and nature lover's paradise. From leopards to sloth bears to spotted deer, to the 233 resident bird species, wonders abound with its incredibly rich ecosystem.
It's also one of the best places to see elephants in their natural habitat, and you can even volunteer at an elephant sanctuary during your stay!
6. Exciting adventure sports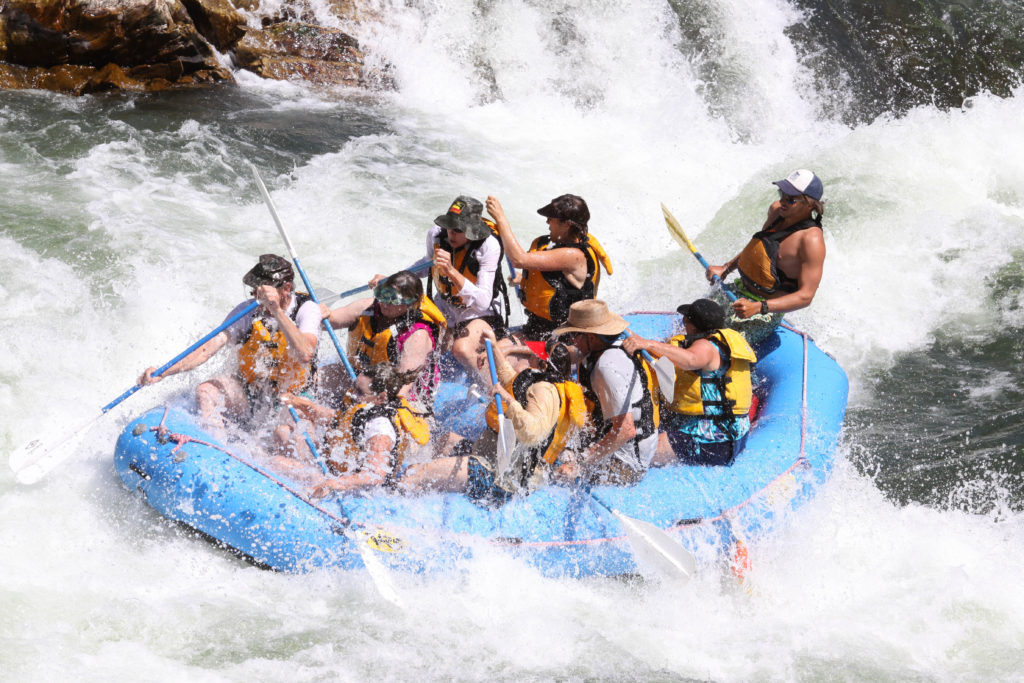 Sri Lanka is an up and coming adventure sports hot spot. With a natural landscape for a handful of exciting activities — surfing at Arugambay beach, scuba diving at Satghorn Coral Reef, white water rafting in Kitulgala's Kelani River, and more — it is a destination that every adrenaline junkie should consider.
7. One word: Tea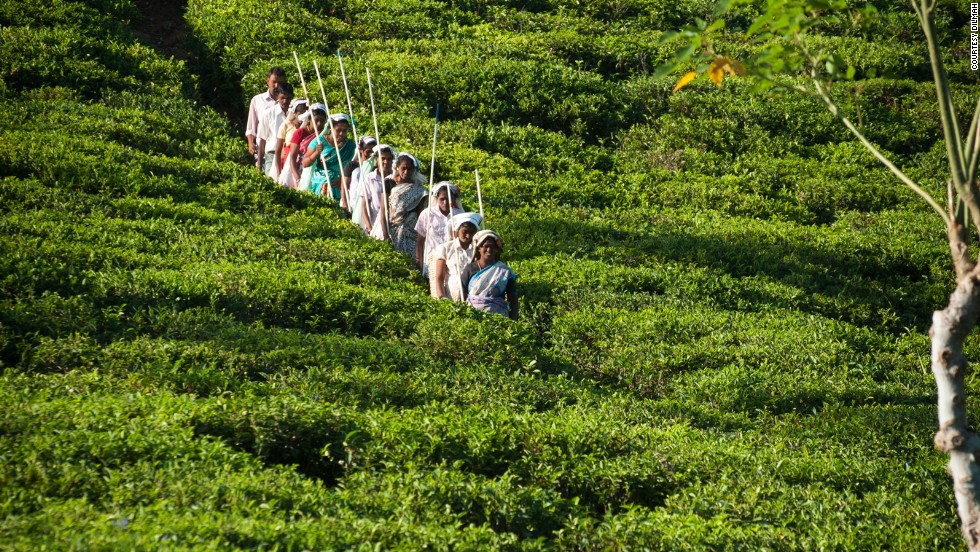 Whether you opt to just have an authentic Sri Lankan cuppa in your hotel due to a busy schedule or choose to hike up a tea trail in the cool Hill Country, experiencing the tea culture in Sri Lanka — the fourth top producer of tea in the world — is a definite must for any tea lover!
For the complete Sri Lankan tea experience, check out Ceylon Tea Trails, the world's first tea bungalow resort where you can stay and watch the mist roll over the tea plantations.
Feeling adventurous? Here's a tip: The best time and place to take in the astonishing views of the tea plantations in Ceylon is at dawn on top of the 2243-meter Adam's Peak holy mountain.
8. It is a haven for healing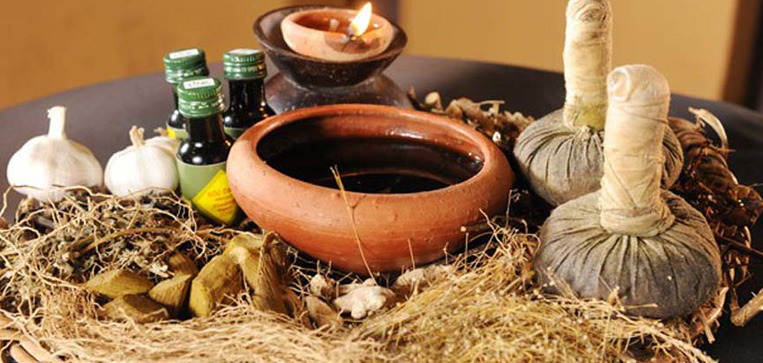 Sri Lanka has been the center of spiritual and physical healing, including the ancient medical technique Ayurveda, for over 2,000 years now. Needless to say, the ultimate retreat for your mind, body, and spirit to rejuvenate your weary senses could be found right here.
Ayurvedic programs available usually consist of a variety of herbal treatments, an assortment of baths and massages, coupled with cleansing and revitalization techniques including yoga, meditation, and special diets. Trust us when we say that you'll feel like an entirely new person upon completing an Ayurvedic treatment in Sri Lanka.
9. The shopping scene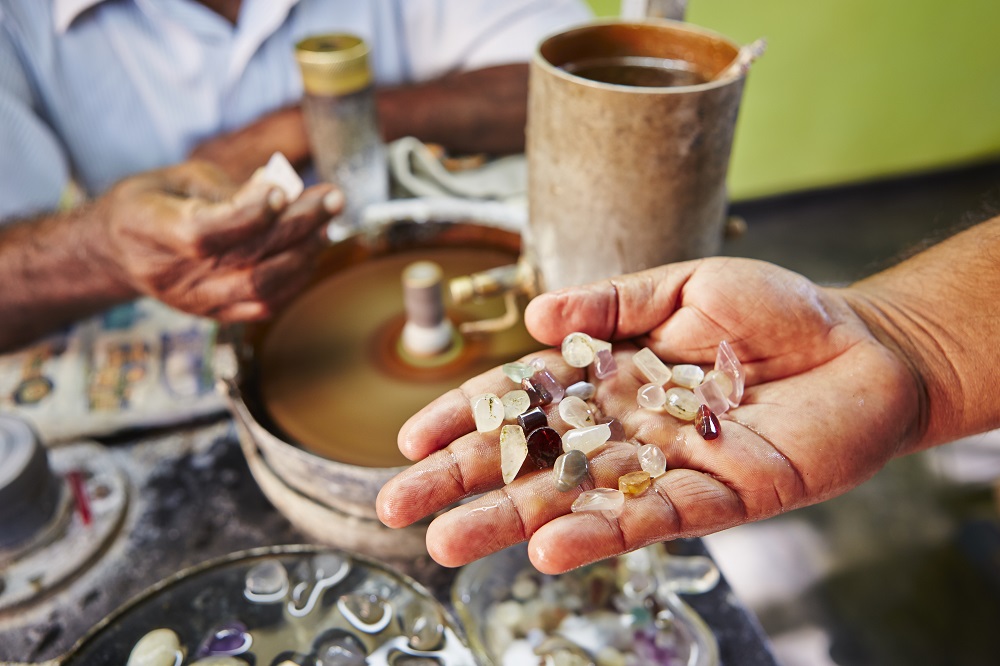 Put your haggling skills to a test at the farmer's market or shop till you drop at the shopping multiplexes in Colombo. A major exporter of textile and garments, Sri Lanka is a mecca of discounted label Western clothes, so you might want to shell out some cash on those if your wardrobe needs an update.
And if you love gems, it's a must that you get yourself a piece of Sri Lankan jewelry. This teardrop-shaped country boasts the widest variety of precious stones in the world. Here, you will find moonstones, blue sapphires, topazes, and other dazzling stones to add to your collection.
10. The scenic train rides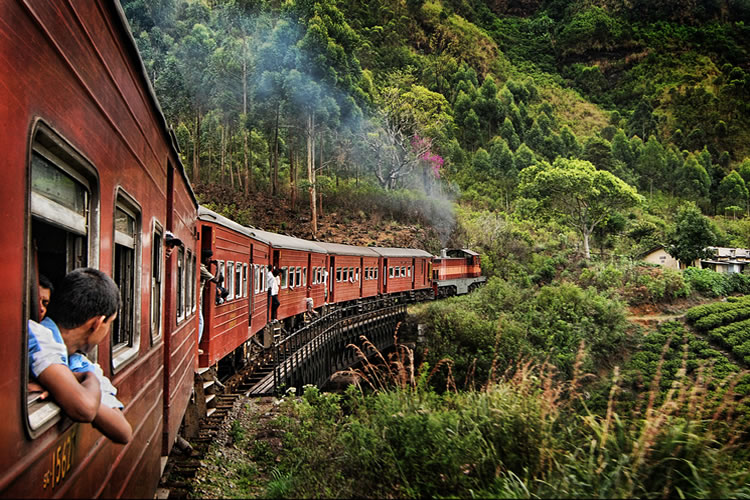 Your Sri Lankan adventure will not be complete if you skip the opportunity to take a train ride to the countryside. Built by the British in the 19th century, Sri Lanka's rail system was originally constructed to efficiently transport tea from the Hill Country to the capital.
Over the years, the trains have become the locals' most reliable mode of transportation for lengthy trips, and here's why it should be yours, too: not only is it a cheaper option to reach the countryside, it will also give you the most breathtaking vistas of Sri Lanka's lush greenery.
Want an unforgettable ride? Take the seven-hour trip from Ella to Kandy or back.
Is Sri Lanka in your bucket list yet? Check out flights here and here, and post your thoughts or tips in the coments!